If you are taking your business on the road or simply looking for a convenient way to accept credit card payments, you need a mobile credit card reader. You can process transactions anywhere with these small, lightweight, and easy-to-use devices.
There are many such devices on the market, so how do you know which one is right for you? We've compiled a list of the best solutions, including Square, Shopify, and PayPal Zettle. Keep reading to see why we did that and what other manufacturers have to offer to your business.
Square
•

Safe and encrypted transactions

•

Custom fees for high-volume businesses

•

Free reader with any plan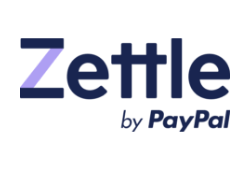 PayPal Zettle
•

Support for major card providers

•

Contactless payments

•

Great accessories
Shopify
•

Great for online businesses transitioning to physical retail

•

Comprehensive plans and features

•

Support for Apple Pay, Google Pay, and Samsung Pay
Clover Go
•

Offline payments

•

Affordable subscription

•

Quickbooks and Xero integration
SumUp
•

Used by more than three million US businesses

•

Several devices to choose from

•

SumUp Plus can process 500 transactions on a single charge
Payanywhere
•

Free reader

•

PCI compliance via PCI Plus

•

Same-day funds
Mobile Credit Card Reader Reviews
1. Square Review
Processing fee:
2.6% + $0.10 (physical) / 2.9% + $0.30 (online)
Supported payments:
Mastercard, Visa, American Express, and Discover
Square is known for POS systems and developing innovative hardware and software. It has been available across US and Canada for a while, but has recently gone international and is now accessible in the UK, Australia, Japan, Ireland, Spain, and France. Anyone looking for a card reader for their business will find Square has everything a company needs to thrive.
Square has three subscriptions available: Free, Plus, and Premium. You get the Square Reader for magstripe free with any plan. The device works with both Apple and Android phones. You'll get two versions of the device, one with an audio jack and the other with a Lightning connector. All you need to do is download the application from the App Store and Google Play to have a handy mobile point-of-sale device.
Square's magnetic reader doesn't need to be charged since it doesn't have a battery and can work in offline mode.
Square Reader for contactless and chip payments costs $49, and you can pair it up with a mobile device through Bluetooth. The chip reader has a powerful battery and can process Mastercard, Visa, Discover, and American Express transactions.
Fees are at 2.6% + $0.1 for in-person transactions and 2.9% + $0.3 for online ones. However, Square has an option for delayed payments in four installments without interest over six weeks. The fees are the same for the promotional period, after which they rise to 6%, and the fixed part remains the same.
Transactions through Square are encrypted with industry-standard methods at the hardware level with SSL and PGP formats, meeting Level 1 data security standards for the payment card industry.
As your business grows, you have plenty of options to expand from your mobile card reader, too. Square's Plus plan has all the free plan features, as well as inventory software, reports, management tools, and much more. Premium plans have custom fees, discounts, and additional features, but are only available for businesses processing more than $250,000 in card transactions per year.
| Key Features | |
| --- | --- |
| Value for money: | EXCELLENT |
| Ease of use: | GOOD |
| Feature selection: | EXCELLENT |
+ Show more
2. PayPal Zettle Review
Processing fee:
2.29% + $0.09
Supported payments:
Visa, Mastercard, Discover, American Express, JCB, UnionPay, Samsung Pay, Google Pay, and Apple Pay
PayPal is already an established name in the global economy. Its POS system, PayPal Zettle, is ideal for a business needing a mobile solution for a credit card reader.
You can also get a complete cash register system and POS hardware from PayPal, but Zettle Reader 2 offers exactly what you need to take your store on the go. With the device, you can accept payments from chip and contactless (NFC) cards from Visa, Mastercard, American Express, Discover, JCB, and UnionPay. Additionally, it can process payments from Google Pay, Apple Pay, and Samsung Pay.
Zettle Reader 2 comes in black or white and has an eight-hour battery life (approximately 100 transactions). The Zettle has a docking and charging station you can use to power up the credit card scanner and process transactions without battery-life-related interruptions.
The reader connects to the Zettle app via Bluetooth, and takes just two seconds to power up, five to process NFC payments, and less than 10 to read credit cards.
You don't have to sign a contract and make a long-term commitment to start using Zettle, either, nor pay monthly fees or charges for using its app. However, each transaction has a 2.29% and $0.09 fee. Also, while the first card reader will cost you just $29, you'll have to pay another $79 for each additional device.
If you need to print receipts from your portable card swiper for a phone, Zettle has a handy battery-operated portable printer you can also use for tickets or reports. It's fully compatible with Zettle Reader 2 and its app and costs $269 without tax.
Zettle provides additional functionality, as it can create reports, keep track of your inventory, and streamline the payment process. It can also integrate with other tools like Quickbooks, SalesVu, BigCommerce, Adobe, and WooCommerce.
| Key Features | |
| --- | --- |
| Value for money: | EXCELLENT |
| Ease of use: | GOOD |
| Feature selection: | EXCELLENT |
+ Show more
3. Shopify Review
Monthly cost:
$29 to $299
Supported payments:
Visa, Mastercard, American Express, Discover, Apple Pay, Google Pay, and Samsung Pay
Anyone running an online store has heard of or uses Shopify to run their business. The company has POS systems and mobile credit card processing for everyone from small businesses starting their in-person sales, to corporate chains.
Shopify has two mobile solutions for processing payments, Chipper 2X BT Reader and Shopify Tap & Chip Card Reader. Both devices cost $49 and integrate with Shopify's POS system.
Chipper 2X BT Reader can swipe cards, use NFC, or read chips to process payments. To start using it, you need to have Shopify Payments enabled. Another limitation is that the device is only limited to iOS devices running on version 12.5.1 or higher. The Chipper 2X BT can process cards from Visa, Mastercard, American Express, and Discover. It's also compatible with Apple Pay, Samsung Pay, and Google Pay. Shopify card readers are compliant with PCI DSS standards and EMV certified.
Chipper 2X BT Reader connects via Bluetooth to your iPhone or iPad. A micro USB cable is included with the reader for charging its battery, which can last up to a week on a full charge. The charge time is three to four hours, and you can use a computer or phone charger.
Shopify Tap & Chip Card Reader has the same features, but it's designed for Android phones. The main difference is that Shopify manufactures a dock for this reader, so you can also use it stationary.
Again, to use Shopify's mobile card reader, you must have a Shopify Payments subscription. There are three plans available: Basic, Shopify, and Advanced. The Basic plan is for starting businesses and will cost you $29 per month with a 2.9% fee and $0.30 for online payments, and 2.7% for in-person transactions. The Advanced subscription plan has lower rates at 2.4% + $0.30 and 2.4% but will cost your business $299 monthly.
All plans include many advanced features that may sway you towards using Shopify, especially if you are also running an online store.
| Key Features | |
| --- | --- |
| Value for money: | GOOD |
| Ease of use: | GOOD |
| Features selection: | EXCELLENT |
+ Show more
4. Clover Go Review
Processing fee:
2.6% + $0.10
Monthly cost:
Free or $14.95
Supported payments:
Cards (contactless, swipe, and chip), Apple Pay, Samsung Pay, Google Pay
Clover Go represents a phone credit card scanner solution that is easy to use and affordable for small businesses. A Clover Go reader can turn your smartphone into a mobile POS system with plenty of features you, as a business owner, will appreciate.
The Clover Go reader is used along with a mobile app compatible with Android and iOS smartphones or tablets. It can read cards by swiping, chip reading, or contactless payments. It's also compatible with Google Pay, Samsung Pay, and Apple Pay. After making a transaction, the Clover Go reader stores digital receipts, so you can later email or text them to customers who provided contact information.
Clover Go's card reader for your phone comes with a micro USB cable and Bluetooth connection. The battery can process around 160 transactions before needing a recharge. Clover Go's advantage compared to similar products is the support for older iOS and Android versions. It can run on iOS 8.2 and higher and Android 4.4 or higher.
You can still use Clover Go if your mobile phone is in an area with a bad cellular connection. It can process payments offline and authorize them once your connection improves.
The Clover Go small-business credit card reader costs $49 and comes with two pricing plans. The starter is free and, besides the device, you have an option to integrate with Quickbooks and Xero.
The Standard subscription costs $14.95 per month and adds features for tracking inventory, itemized order creation, and management options. You also get to track sales in real-time, receive detailed reports, and prepare documentation for tax reports.
The fees are the same for both plans, and transactions with cards come with a 2.6% and $0.10 commission, while those without are 3.5% and $0.10. This type of credit card reader for a small business is convenient for retail stores, dining, personal, and field services, and it doesn't tie you down with a contractual obligation.
| Key Features | |
| --- | --- |
| Value for money: | GOOD |
| Ease of use: | EXCELLENT |
| Features selection: | FAIR |
+ Show more
5. SumUp Review
Supported payments:
Visa, Mastercard, American Express, Diners Club, Discover, Apple Pay, and Google Pay
SumUp was established in 2012 to simplify access to financial services for businesses larger providers wouldn't usually cover. Now the company cooperates with more than three million businesses across the country.
The SumUp Solo is the company's latest mobile credit card reader capable of processing cards with EMV chips and contactless cards. It also works with Google Pay and Apple Pay. It comes with a charging station, updates automatically, and is excellent for dining and fast food services, as it has an integrated "smart tipping" option - i.e., customers are automatically prompted to tip a percentage or dollar amount at checkout.
You can use SumUp Solo - which will cost you $99 - as soon as the company approves your account. All transactions made through the terminal are subject to a 2.75% fee, and there are no subscription plans.
SumUp also has other devices, such as the Plus and Pro card readers. They have the same transaction fee and some minor differences. For instance, the SumUp Plus is a dedicated credit card machine for any phone, while the SumUp Pro is a stand-alone device. The Plus card reader can process an impressive 500 transactions before needing to recharge, and also supports cards with magnetic strips.
SumUp Pro has an inbuilt SIM card with free unlimited data. The device is also capable of Wi-Fi connection, but it's limited to up to 50 transactions before needing to recharge. SumUp Pro costs $69, while the Plus version is the most affordable at $35.
If you want to use the company's invoicing features with its phone credit card machines, you can also do it for free. However, transaction fees are higher than in-person ones. You will have to pay a 2.9% fee and $0.15 when your customer pays using the invoice link. You are not charged per invoice sent, only invoice paid, so you can forward them to customers without risk.
| Key Features | |
| --- | --- |
| Value for money: | EXCELLENT |
| Ease of use: | GOOD |
| Features selection: | FAIR |
+ Show more
6. Payanywhere Review
Supported payments:
Magnetic strip, EMV chip, contactless, Apple Pay, Samsung Pay
Payanywhere is a payment processing platform making mobile POS systems and hardware accessible to small businesses and entrepreneurs across the country.
Besides offering stand-alone solutions, Payanywhere has two phone credit card machines which are perfect for small businesses needing portability. These are 2-in-1 and 3-in-1 Bluetooth Credit Card Reader.
Both readers from Payanywhere transform your mobile device into a portable POS system. Both can process cards with EMV chips and traditional credit cards with a magnetic stripe. The 3-in-1 reader supports contactless payments, too, including Apple Pay and Samsung Pay.
With both devices, Payanywhere users can access the Payments Hub and Payanywhere app for free. You can also use your native payment app through the Payanywhere SDK. The 3-in-1 Reader dock is an accessory that creates a fixed payment device.
Unlike the 3-in-1 Bluetooth Credit Card Reader that costs $59.95, you get the first 2-in-1 version for free. Additional readers will cost you $29.95.
You won't have to pay a monthly subscription if you decide on Payanywhere's credit card swiper for your phone. All transactions made with credit cards are subject to a 2.69% fee, or 3.49% and $0.19 if you had to key in the payment information. Payanywhere has an inactivity fee of $3.99 per month if you haven't had any transactions processed for 12 months. As soon as you resume using and processing transactions, you won't have to pay the fee for inactivity.
There are additional benefits to using Payanywhere, such as offline transactions, reporting system, inventory, open tabs, dispute management, and same-day funding.
With the phone card reader provided by Payanywhere, you won't have to think about PCI compliance as the company provides you with PCI Plus, which does all the work for you. Your customers' payment information is protected, and you don't need to worry about additional costs as it's included with your account for free.
| Key Features | |
| --- | --- |
| Value for money: | GOOD |
| Ease of use: | FAIR |
| Features selection: | FAIR |
+ Show more
Our Top 5 Picks of Credit Card Readers
Square

PayPal Zettle

Shopify

Clover Go

SumUp
Our Evaluation Method of Credit Card Readers for Small Businesses
As a business owner, you know that accepting credit cards and other cashless payment methods is essential for success. But what is the best way to accept them? Credit card scanners for phones are a popular option, and they come in all shapes and sizes.
So, how do you choose the right one for your business? Well, we'll give you the specific criteria we used when deciding on the products showcased above and the important considerations for those in the market for a card reader that's portable.
Mobile Reader Types
This section breaks down what kind of transactions the card reader needs to be capable of processing. Depending on what type of cards most of your customers will be using, you might want to prioritize a reader built to handle those specific cards. Even better, find a reader that supports them all.
Magnetic stripe cards are the most common. They work by swiping the card through the reader. Information from your card is then transferred to the reader, and your point-of-sale system processes it. Magnetic stripe readers are less expensive than EMV chip readers, but are also less secure. This is because magnetic stripe cards are easier to clone than EMV chip cards.
A credit card reader for a phone with EMV-chip support is more advanced than a magnetic stripe reader. It works by inserting the card into the reader; from there, it's securely transmitted to your POS system. EMV chip cards are more secure, and most cards nowadays support them.
Some credit card readers for smartphones also support contactless or NFC payments. Contactless payments are made using near-field communication (NFC) technology. This allows customers to simply tap their card or smartphone against the reader to make a payment. NFC is a very convenient way to pay, and it's becoming more and more popular. As such, we recommend using readers that support it, as that unlocks the option of receiving transactions from Apple Pay, Google Pay, and Samsung Pay.
Fees and Subscriptions
Most portable card readers charge a percentage of each transaction. The fee is typically between 2% and 3.5% and may also include a fixed fee of up to 30 cents.
Some readers also come with a monthly subscription fee and offer features that might be worth the extra cost. For example, they might offer lower transaction fees or receipt-printing capabilities.
Additional Features and Functionality
Many POS system providers with credit card machine phone solutions also include features that will make your business run more smoothly.
For example, you might want to consider a reader compatible with a portable receipt printer. This will allow you to print receipts for your customers on the spot.
Inventory management
Inventory management is another helpful feature. With it, you can keep track of your inventory levels in real-time and receive low-stock alerts. This way, you'll never have to worry about running out of products.
Expandable POS Systems
Another thing to consider is whether the credit card phone scanner you are using is easy to expand into a more comprehensive POS system.
A POS system that can be customized and expanded as your business grows is great: You might start with just a basic credit card reader, but add a barcode scanner, receipt printer, and cash drawer later on.
An expandable
POS
system can save you a lot of
money
in the long run, as you won't have to replace all your hardware as your
business
grows.
FAQ
How do mobile credit card readers work?
By installing a mobile app from the company providing you with a smartphone card reader, and connecting to the device via Bluetooth, you become a mobile POS system user.
Can you use your phone as a card reader?
Yes, you can use your phone as a card reader. Many different credit card readers work with smartphones. We mention some of them in our comprehensive reviews (e.g., Square, PayPal Zettle, and Shopify).
How much does a mobile credit card reader cost?
Prices for smartphone credit card readers can vary depending on the features they offer. Some basic readers may cost as little as $30, while more advanced readers with additional features can cost around $100.