When looking to improve your business marketing efforts and increase your sales, Facebook Ads can be the perfect tool to reach a wider audience through social media marketing. This will help you make more sales and expand your business.
However, mastering Facebook Ads isn't easy, and to an untrained eye, the process behind this excellent marketing tool might seem overwhelming. If your business needs a better marketing strategy on the popular social media network, you might consider hiring a team of Facebook ad management experts to help you with it.
With that in mind, here's our list of the best services to hire in 2022! These companies have years of experience helping businesses achieve their marketing goals, and they know how to create effective Facebook ads that will reach your target audience.
Pup Digital
⦿

Excellent Success Rate

⦿

Custom-tailored Campaigns

⦿

Low Minimum Ad Spend
PupDigital is a small, family-owned business that offers a personalized and hands-on approach to every one of its clients.
Based in Australia, this small Facebook ad management agency accepts clients from all over the globe. With four years of business experience under their belt, this experienced team will deliver exceptional results without putting a significant dent in your budget.
Services
PupDigital offers a complete set of ad management services. It also provides Google Ads services and web design, so it could be a great choice to outsource more than one aspect of your marketing strategy.
When speaking of its Facebook Ads Management services, the team behind PupDigital believes in the power of collaboration between their team and the business owner. The company also prides itself on keeping you "updated every step of the way" and valuing your input in creating your campaigns.
The team takes on the setup process of creating the ads and campaigns. It also creates custom audiences and pixel events. From there, the ads manager will follow the campaigns and their success or failure rates. According to those metrics, the managers will optimize the campaigns continuously to ensure they are providing the best possible results.
Pricing
Unfortunately, PupDigital is not transparent about the prices for its services. To be fair, it does create custom-tailored plans, so it would be challenging to fit those into flat-rate Facebook ad management pricing tiers as some businesses require more work than others.
We did find out that this team charges on average $100 - $149 per hour. However, while the website mentions setup and management fees, it's best to give them a call and inquire about these before you sign up.
The team behind PupDigital offers free consultations, where you can ask all the questions you might have about their services. It's a great way to get an overview of what you can expect if you outsource Facebook Ads to its team and how much it will cost you.
The website is clear on Facebook Ads-related expenses. It suggests that while Facebook allows budgets as low as a single dollar, the team behind PupDigital recommends going with at least $20. This is a pretty low minimum requirement, especially compared to some other services on this list.
Thankfully PupDigital won't lock you into a long-term contract, and if you are not satisfied with the services provided, you can cancel anytime. The company recommends a minimum of three to six months of using their Facebook Ads management service before you start seeing the results, and some businesses may need even more than that.
Who Is It Good For?
PupDigital is an excellent provider for anyone looking to improve their online presence for a reasonable price.
It offers highly personalized and custom-tailored ad management solutions to its long-term clients and other valuable services that could help expand your network outside of Facebook.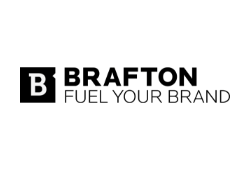 Brafton
⦿

Excellent Selection of Services

⦿

Superb Reporting Tools

⦿

Full Set of Additional Social Media Services Available
Brafton is an extensive service that puts less emphasis on cooperation with their clients and more on the results of their Facebook management services. With a large team and five locations, the company provides excellent, data-backed services and a full range of other social media and marketing options.
Services
Brafton offers a very cohesive set of services for Facebook Ads and marketing campaigns in general. It includes content writing, video creating, graphic design, and lead generation. The company also provides SEO and email marketing, paid advertising, and inbound consulting services for a comprehensive and well-rounded marketing offer.
In addition to Facebook, you can get marketing help on Twitter, Instagram, LinkedIn, YouTube, and Pinterest. If your business needs to cover several social media networks, Brafton might be a good pick.
In terms of Facebook advertising services, Brafton offers quite a bit. It starts with setting goals for your campaigns and using all the available tools to refine your business' target audience. Once there is enough data to pinpoint who you should be targeting, the team behind Brafton will help you build your page's follower base.
Brafton will also optimize your Facebook Business Page copy, the About Us page, and incorporate calls to action. To ensure that the reach of your business will grow, it will regularly post instant stories, photos, links, and questions according to a schedule that the team will share with you.
You can also rely on Brafton's team to manage the communication between your business and customers, as it also offers to respond to comments within its Facebook page management services.
This is not a company that adopts a "set it and forget it" mentality. It will continuously track progress, listen in on what your audience has to say about your brand and try to find room for improvement.
You'll also not be kept in the dark about the progress. Brafton has clear reporting rules, including the number of clicks, likes, shares, comments, and follows. It will also measure reach, impressions, cost-per-click, and cost-per-action, together with other paid ad metrics to gather the needed data to improve your campaigns for better reach.
Pricing
Since there is no one-size-fits-all solution for marketing, it was no surprise to find no Facebook ad management packages with clearly stated pricing on Brafton's website. Instead, the route you should take is to contact the team and agree on the project's requirements and budget.
According to the information we've been able to find, the average hourly rate at Brafton (across all projects) is between $150 - $199 per hour, and the typical project minimum is around $5,000.
The company's website doesn't mention the minimum monthly budget for Facebook Ads, so you should contact the team and inform yourself about the rates, minimums, and requirements.
Who Is It Good For?
Brafton is a strong choice for larger businesses that are yet to launch full-scale marketing efforts on social media or want to outsource Facebook Ads campaign management. Having said that, the company accepts firms regardless of their size and type.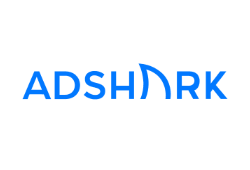 AdShark
⦿

Custom-Tailored eCommerce Options

⦿

Advanced Targeting Solutions

⦿

Ability To Lower Customer Acquisition Costs
This solution is a great fit if you need help with eCommerce-related ad management on Facebook. Founded in 2013, this team has already helped more than 170 businesses grow their marketing campaigns and earn more sales.
Services
AdShark has a suite of features mainly aimed at eCommerce business owners. It offers Google and Facebook Ads and SEO services, web services, and PPC management. There's also eCommerce marketing and eCommerce web design available.
In terms of Facebook, AdShark can help you find more customers for your eCommerce shop. It offers help with prospecting, remarketing, and warming up your audience. It also allows you to reach specialized audiences, "steal" your competitors' customers by targeting them, and create custom campaigns to re-engage your audience.
From there, AdShark's Facebook ads service creates custom-tailored campaigns to produce the desired results. The team behind it offers Dynamic Product Ads that will serve your customers with advertisements relevant to their recently viewed products. Its Abandoned Cart Ads will serve ads to customers that gave up on the products they placed in their shopping cart.
Shopping Ads bring a new level of convenience to your customers as this type of campaign features your products on your Facebook Business Page News Feed. The key selling factor here is that your customers can shop straight from your page's feed.
Once your ads are set up to line up with your business marketing goals, AdShark starts with its campaign management service. It sets up tracking, including conversion, event, and lead tracking, to follow the success of your campaigns. If any of your campaigns are not performing as they should for optimal results, AdShark will review and optimize them to convert better.
Pricing
As a recurring theme with this type of service, you should contact AdShark for a custom quote about your business. The average hourly rate we've found with AdShark is similar to the one at Brafton, being at ​​$150 - $199 per hour.
However, it will vary greatly depending on the services you need. The initial consultation and quote for the company's Facebook marketing services are entirely free, so it's a great first step if you are looking for help with marketing your eCommerce store and your products. From there, you can work out the details and pricing with the company reps.
Who Is It Good For?
If you're running an eCommerce store, you likely know the importance of using Facebook to market your products, but why not outsource this to professionals?
Creating an optimized campaign that will bring in the results requires some know-how, so it certainly pays to get in touch with this team's Facebook ad customer service. AdShark definitely has a lot to offer and considering that the initial consultations are free, you really have nothing to lose.
SEOLogic
⦿

Transparent Facebook Ad Management Process

⦿

Multiple Ad Types Available

⦿

Prices Start From $500
SeoLogic is a digital marketing agency with nine years of experience under its belt and more than 3,200 successful projects to show for that. It certainly has the most transparent website among the competition on this list, and more than enough different campaign types in its Facebook ad campaign management offer to pique our interest.
Services
This team focuses on Search Engine Optimization, PPC Advertising, and Social Media Marketing and offers a streamlined set of services for clients who need specific tasks completed.
Within the company's SEO offer, you'll be able to find content writing, link building, and local SEO services. Its Social Media Marketing offer includes promoting your business or product on Facebook, Instagram, Twitter, LinkedIn, and Pinterest.
In PPC Advertising, SeoLogic offers Facebook Ads management service, including retargeting and ads for eCommerce. It also has Google Ads management, including Google Display and Google Shopping advertisements.
SeoLogic has a very detailed Facebook Ads offer. You can expect a fully custom-tailored campaign that will fit your business goals. The company will help you target the right audience by customizing your campaigns based on customer age, location, gender, education, workplace, and relationship status.
Once the campaigns are ready, the team behind SeoLogic will perform A/B testing to learn more about how they are performing. If something is not working optimally and you're not getting the desired results, the team will further perform further optimization.
The key to good cooperation and remarkable advertising management services lies in excellent communication. SeoLogic will regularly report its progress to its clients. The company also appreciates customer feedback and input regarding the projects.
SeoLogic has a wide selection of available Facebook campaigns, including single image format, video format, carousel, canvas, catalog, and slideshow ads. Depending on your business type, you might find some more beneficial than others, but it's always good to have options.
Pricing
If you've been reading our other reviews, you know what to expect by now: Facebook ad agency pricing is almost always a matter of agreement between the agencies and their clients.
The website doesn't provide any information on the rates involved with Facebook ad marketing, only the starting price of $500 and some guidelines regarding SEO services. Unfortunately, even though we dug deep to find example rates, the company does its best to force you to get in touch to get a ballpark idea of what their services will cost you.
Who Is It Good For?
SeoLogic is a great solution for anyone needing a detail-oriented team to provide them with Facebook ad services or Google Ad campaigns. Unfortunately, it is difficult to estimate how it would fit your company's budget for these purposes. Still, it could be worth contacting the team behind it and comparing the quote with other offers on the market.
Exposure Ninja
⦿

Free Digital Marketing Review

⦿

Educational Materials Available on the Site

⦿

More Than 100 specialists on the Team
Exposure Ninja is a large team of ninjas ready to help you with your Facebook advertising management. This UK-based team started its journey in 2012 and has since then helped many businesses improve their reach, knowledge on achieving the best results in optimizing ads, and much more.
Services
Exposure Ninja offers a cohesive set of services to its clients. From creating a website for your product or services to content marketing, and Search Engine Optimization, this team has you covered from the very start.
On top of these services, you can also get PPC and Social media marketing for Facebook, Instagram, LinkedIn, Youtube, Amazon, Google, and Microsoft Ads.
In terms of Facebook Ads management, the company offers a complete package. Your journey with Exposure Ninja starts with the experts on the team evaluating your current status on social media and any active campaigns.
The next step is having a chat with one of their experts, where you'll be able to create the perfect strategy and roadmap for your future campaigns. It will outline the type of customers you would target and achievable goals pertinent to your Facebook ad campaign.
The campaign's goals will likely be focused on maximizing your Return on Investment (ROI), Cost Per Acquisition (CPA), and Return on Ad Spend (ROAS), which are some standard metrics used for Facebook campaign management.
Exposure Ninja will then create or tidy up your existing social media profiles. It will create striking content and visuals, including videos that showcase your business in the best light. Of course, even as ads start running, they are not set in stone - the team will continuously perform split testing and optimize them to match the intent, goals, and roadmap.
Of course, Exposure Ninja promises to keep business owners in the loop by providing accurate and transparent reporting. You can opt for weekly calls with your account manager and in-depth quarterly reviews, where you'll discuss the progress and compare it with the 12-month goals for managing Facebook ads you agreed on initially.
With Exposure Ninja, you'll also get a dedicated social ads specialist and a designer actively working on your marketing needs.
Pricing
The pricing at Exposure Ninja starts with a free review of your current social media marketing campaigns or accounts. From there, the team will create a roadmap, and you can agree on a custom-tailored pricing plan for their services.
We could not find an average for the company's rates, but since it employs three people per account on average, it's safe to assume its Facebook Ads agency pricing is on the more expensive side. Make sure to contact Exposure Ninja to get a free review of your current marketing efforts and inquire about the pricing for your project.
Who Is It Good For?
Exposure Ninja is an excellent solution for small businesses and entrepreneurs that are just getting started because it offers a full range of services to help you market your new business.
You can rely not only on the company's social media marketing team but also on professionals who can design your website, improve its rating on Google, and much more. There are also excellent educational materials on the website, making it perfect for beginners and new business owners looking to understand how ad management on Facebook works.
True North Social
⦿

Promises Fast Results

⦿

No Contract Required

⦿

Offers TikTok and Influencer Marketing
True North Social is a somewhat different platform that can assist you with your social media marketing and Facebook Ads. Unlike other services on our list, True North Social is all about producing unique content that will drive your engagement and sales on social media. That said, their top priority is still helping you create the ultimate Facebook Ads management strategy.
Services
True North Social has an interesting set of services, starting with Social Media Management, including SEO and Web Design, PPC marketing, and even photography. You can also count on this team to promote your product or services on TikTok and connect with influencers to gain an even wider reach on social media.
In terms of Facebook Ads, with True North Social, it all starts with a free consultation. During this consultation, you'll be able to define your marketing goals and target audience. You'll also be able to discuss the budget with the team, as it is essential to determine the amount you'll be willing to spend on Facebook account management.
From there, you can rely on True North Social to identify new markets and customers and create unique and engaging content that will drive audience reach.
Unlike other ads managers on our list, True North Social focuses on creating campaigns that have the potential to go viral. The best part of these campaigns is that they will have organic growth and won't be fully tied to the amount of money you are willing to spend to push them in front of your potential customers.
Pricing
Most Facebook professional services charge clients depending on the defined goals and services, and True North Social pricing works on the same principle. On average, this company is on the more affordable side, and an hour with one of their specialists will cost between $25 - $49. The team accepts projects as small as $1,000, making them ideal for start-ups and solopreneurs.
To find out how much it will cost to put your social media accounts into True North Social's capable hands, you'll have to contact them for a custom quote. The initial consultation is entirely free.
Who Is It Good For?
True North Social is the best pick for entrepreneurs and influencers that mainly use social media to promote and sell their products. This team offers not only social media ads and Facebook account management but also TikTok and influencer marketing.
Influencer marketing stats show that this method is excellent for reaching new audiences, so it is a good idea to outsource it to professionals. The company's photography services can help you promote your products for a fraction of the typical price, and you can rely on this strategy to skyrocket your reach and sales, too.
Related Product Categories
Best Facebook Ad Management Companies To Hire in 2022
PupDigital - Best Long-term Partner for Smaller Businesses

Brafton - Best for Full-Suite Marketing Services

AdShark - Best for Facebook Ads eCommerce Clients

Seologic - Best for Different Ad Formats

Exposure Ninja - Best for New Businesses
Our Methodology for Evaluating the Facebook Ad Management Services
There are many benefits to hiring an ad management service, including having someone experienced in creating and managing Facebook ads and a team that knows how to optimize and troubleshoot campaigns. Let's look at some of the key criteria we used to evaluate companies in this niche.
Services and Strategies Offered
When you hire a Facebook ad service, you can expect them to create an effective campaign that reaches your target audience and engages it. A good service will also optimize and troubleshoot your campaigns to be as successful as possible.
There are many different strategies that Facebook ad managers can use to create successful campaigns for their clients. Some of the most common techniques include targeting specific demographics, interests, and behaviors, using creative and compelling ad copy, and powerful visual elements.
Additionally, experienced managers will often use A/B testing to present different campaigns to different audiences. This is an essential aspect of campaign management as it allows them to fine-tune their campaigns. Checking whether a service offers testing can help ensure that they are the right choice and capable of delivering the best results possible.
Good Facebook ad management companies will ensure that the FB page of your business is optimized, has creative and compelling content and calls to action, and is updated regularly.
By hiring some of the best teams on the market, you can also ensure that your page will be responsive to messages and comments. As the best practices in social selling show us, a strong relationship with customers is essential for any business, and Facebook is one of the best platforms to build that relationship online.
If you're looking to hire a Facebook ad manager or team, be sure to ask about their experience and what strategies they typically use. With so many different options out there, you want to make sure that you're working with someone who has a proven track record of success.
After all, good ad management will save you time and money. By having someone else manage your Facebook ad campaigns, you can focus on running your business and leave the marketing to the experts.
For this list of the best Facebook ads management services, we assessed the technique each of these teams uses, looked at their overall approach to creating marketing campaigns, and reviewed the additional services offered to their clients.
Pricing
Since most of these businesses provide custom-tailored campaigns, there is no such thing as flat-rate pricing. Most providers don't display the prices on their website, and you'll likely have to contact them for a custom quote.
This presents an opportunity to inform yourself about what kind of campaign the team you've reached out to believes would be the best fit for your business. You get to assess how much these Facebook professional services charge and what they offer for that price.
However, to save you the time you'd spend contacting providers out of your budget, we dug deep and found the average rates for most providers and the minimum project size each provider accepts.
Who Is It Good For?
Not all businesses will benefit from each of these providers. Some specialize in numerous fields, while others focus on providing mostly Facebook Ads management to a selected clientele.
Depending on the size of your business, you'll find some of the services more valuable than others. Smaller companies who are yet to start with Facebook campaigns will definitely benefit more from teams that prioritize a hands-on approach to their campaigns and actively communicate with their clients.
Also, smaller businesses will likely find some services more affordable than others. This could be the key factor in deciding which service to go with. Shop around and compare the offers you get before signing up with a particular service.
FAQ
How much does it cost to manage Facebook Ads?
The cost of hiring someone to manage ads on Facebook varies depending on the size and complexity of the campaign and the services used. Generally, hiring a Facebook ad management service will be more expensive than using Facebook's built-in tools, but it is usually worth the investment.
How do small businesses run Facebook Ads?
Small companies can use various methods to run Facebook Ads, including utilizing Facebook's built-in ad tools, hiring a Facebook ad management service, or using third-party software.
What is Facebook ad management?
This type of ad management includes creating, managing, and optimizing Facebook advertisements. This can be done internally using Facebook's own tools or a third-party app. You could also hire professionals to handle your ad campaigns for you. If you need some ideas about where to start, check out our article above.