Social media advertising is a necessity, especially for those trying to start a business or expand it. If you're running a business, you already know how important it is to maintain a positive brand image and reach as many customers as you can. That's where social media comes into the picture.
By using Facebook and other social media to promote your product or service, you can reach hundreds of thousands of potential customers you wouldn't otherwise have access to. That's why it is crucial to establish a good strategy and do everything you can to make your business stand out. Luckily, you don't have to do it alone, as there are many Facebook ad management solutions to help you out.
To save you some time, we have compiled a list of the best solutions for 2022 that will assist you with achieving your business goals and building a strong online presence.
Pup Digital
⦿

All-around personalized service

⦿

Results-driven approach

⦿

Competitive Facebook Ads management fees
Overview
PupDigital is a small, family-owned company that provides effective strategies and beautiful designs with the idea of transforming the digital agency industry and the way businesses advertise online. The Canberra, Australia-based company focuses on local, face-to-face connections.
Services Offered
PupDigital has three main service bundles: Google ads management, Facebook ads management, and web design. The company provides professional, results-driven Facebook ads management services to businesses worldwide.
This down-to-earth approach makes the company stand out among its peers. Unlike some other digital marketing agencies, PupDigital's team isn't overwhelmed with thousands of clients, which means each of their clients gets special attention and the best possible service.
PupDigital uses analysis and optimization to ensure all the ads on your social media accounts are refreshed and regularly updated so that your clients always get some new, exciting content.
The whole process starts with a budget. Once your budget is assigned, PupDigital will tailor a strategy based on it and make sure your business goals are achieved. And if things don't turn out as expected, the company's experts will suggest an alternative approach to get everything back on track.
Pricing
When it comes to Facebook ad management companies, pricing is always a bit in the gray area, and this company is no different. It does mention that there is a setup fee as well as the monthly management fee involved in all the plans. If you look at some of the online listings, you'll see they claim that PupDigital charges a fee of $100 to $149 per hour.
When it comes to your Facebook ads campaign, the company says its clients' budgets start as low as $20 per day.
All this considered, we would definitely advise you to request a free strategic consultation and get all these details sorted out with one of PupDigital's specialists directly. All you have to do is provide your name, email address, and contact number and briefly explain your request.
The company promises to get back in touch within one business day, when you can start discussing your business strategy.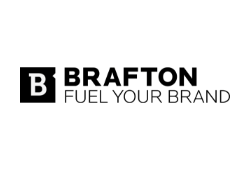 Brafton
⦿

Advanced reporting tools

⦿

Customized notifications

⦿

À la carte pricing plan for those with more than four social media accounts
Overview
Brafton is a content marketing agency whose goal is to help businesses succeed by providing them with advanced content marketing services and tools. The company was founded in 2008 and is headquartered in Boston, Massachusetts.
During the past 14 years, Brafton has significantly expanded its services and today has multiple offices across the U.S., Europe, and Australia. Its locations include Chicago, San Francisco, Sydney, London, and Berlin.
Services Offered
Brafton is an all-around content marketing provider. Whether you're looking to hire a Facebook ads manager for your startup or a mid-size company, Brafton can help you develop a sound marketing strategy and, more importantly, execute it.
If you're unsure where to start, Brafton offers to guide you through the whole process. Its team of experts and analysts can build your Facebook page from scratch. This includes setting up customized notifications, assisting you in promoting the page through your website, and organizing your page tabs.
And if you already have a Facebook page, the company can help you optimize it by creating a posting schedule, incorporating calls-to-action, optimizing your Business Page copy, and responding to comments.
In addition to all the previously mentioned Facebook management services, Brafton also has an in-house video production team that can script and produce engaging videos for your social media profile. The company makes 30- to 45-second videos keeping your followers updated about your activities and showing potential customers what your company is all about.
According to an analysis conducted by Facebook itself, short videos are ideal for announcements, ads, and polls and shouldn't last more than a minute. Research has shown that the average attention span of people using social media is just two seconds when playing video content, which is why the material should be short and to the point.
Pricing
Facebook advertising services typically do not list a straightforward pricing scheme, and Brafton is no different. The website does not offer clear information about the pricing, encouraging users to get a custom quote. Brafton offers five social media management packages:
Bronze

(one social media channel)

Silver (

two social media channels)

Gold

(three social media channels)

Platinum (

four social media channels)

À la carte:

If you have over four social media channels, the company can create a custom social media plan for you and add other services you might need.
As you can see, Brafton's Facebook ad management packages are based on the number of accounts a business has. The more accounts you have, the more complex the social media strategy will be.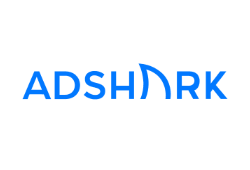 AdShark
⦿

Excellent analytics

⦿

Custom-made eCommerce plans

⦿

Advanced targeting solutions
Overview
AdShark is a digital marketing agency that was established in 2013 by Rick Berg and Sean Maki. The Fargo, North Dakota-based firm has so far helped more than 170 businesses of all shapes and sizes grow and perfect their marketing strategies. The company made it to the Inc. 5000 list in 2020 and 2021.
Services Offered
AdShark helps clients strategize, execute, and optimize their websites, digital ads, and SEO in general. The goal is to help them stay competitive in the market, generate more leads, and increase revenue. AdShark's digital marketing solutions include Google ads, Facebook ads, PPC management, and SEO. The company also offers eCommerce marketing and eCommerce web design.
In terms of Facebook advertising management, AdShark's main focus is on developing advanced targeting strategies, designing compelling ads, and executing and optimizing that content to ensure you're making the most out of your social media accounts.
The company designs a strategy based on your goals and the outcomes you expect. Once you explain your goals and the audience you're trying to reach, AdShark's creative team will start designing ads and adjust the rest of your campaign to make all content cohesive. Once the campaign is set, AdShark sets up lead tracking, event tracking, and conversion tracking to ensure your ad campaign is reviewed and optimized regularly.
If you're running an eCommerce business, you know how important it is to keep your customers satisfied and always serve relevant and dynamic ads to them. AdShark can help you with that and retarget users who have already visited your website and added products to their shopping carts but have ended up leaving and not purchasing anything.
The company will also display your products in news feeds allowing users to shop directly on Facebook. AdShark uses these ads to target audiences similar to your current customer database or those of your main competitors.
Pricing
Much like other ad management companies, AdShark does not have a set pricing plan. Potential customers can request a free proposal by providing their name, email address, website address, and company name.
Once you do that, the sales team behind AdShark will contact you back with a quote and start developing a strategy aligned with your needs and goals.
SEOLogic
⦿

Several ad types available

⦿

Social media account audit

⦿

Over 100 industry experts
Overview
SeoLogic is an international internet agency with more than nine years of experience in digital marketing, SEO, PPC, SMM, and web development. Over the years, SeoLogic has successfully done 3,200-plus projects in these fields, working with clients from 27 countries to develop effective digital marketing campaigns and increase revenue.
Today, SeoLogic employs over 100 experts in digital marketing. It is a Google Certified Partner and a Google Analytics and Google Ads certified company.
Services Offered
SeoLogic's advertising management services include SEO services, PPC advertising, and social media marketing, which can help clients make the most of their advertising budgets and reach specific demographic groups.
The company can create campaigns targeting users of different ages, income levels, and interests. In addition, if you provide your email list, SeoLogic will deliver custom ads to chosen customers to keep them updated on your activities.
SeoLogic provides advertising services for Facebook, Twitter, Instagram, Pinterest, and LinkedIn. Whether you run a B2B company, an eCommerce store, or a business-to-consumer company, SeoLogic can prove to be the right choice for your enterprise.
SeoLogic's campaign management service includes the following features:
Original social media posts

- Depending on your needs, the company's social media specialists will write 15 to 75 social media on a monthly basis.

Custom images

- In addition to these posts, your social media manager will also post 5 to 15 custom images to help your brand catch the customer's attention.

Photo design

- Although it might not sound as important as the previously mentioned elements, having a well-designed profile and cover photo can make your profile stand out.

Social media account audit

-

Your

Facebook ad account manager

will also do a complete audit of your social media accounts. By analyzing all user activity and comments, it will help build a strong strategy for the future.

Brand reputation analysis

-

SeoLogic's specialists will look into your company's online status and users' feedback to help you establish and maintain a good reputation.

Competitor analysis

-

Besides analyzing your own Facebook ad performance, social media specialists from SeoLogic will also monitor your main competitors' performance. This will help tweak the campaign for the most profitable outcome.
Pricing
Each social media advertising project is unique and, as such, requires custom-tailored approach and pricing plan. If you're interested in Facebook campaign management with SeoLogic, you should be prepared to pay a minimum of $500 for its service.
As soon as you get a quote and agree to it, the company will appoint an expert social media manager to your account to ensure all your social media platforms are properly managed. This manager will be responsible for running Facebook ads and promotional campaigns, increasing income, and attracting new customers.
SeoLogic will do all the legwork for you. Its specialists will develop a strategy, design interesting ads, monitor your ads, and optimize them. Furthermore, your designated manager will provide comprehensive monthly reports and track the number of conversions on your site to see how the campaign is performing.
Exposure Ninja
⦿

Split testing

⦿

Free digital marketing review

⦿

Comprehensive audience targeting
Overview
Exposure Ninja is a digital marketing agency that can help you manage ads on Facebook and other popular social media platforms. Its story began in 2012, when its founder built a website for a neighbor and helped it get to the top of Google. He and his freelance team then continued to build websites for other businesses, and their services just kept on growing.
Today, Exposure Ninja has over 100 team members specializing in SEO, PPC, social media, content marketing, CRO, email and strategy, and design and development. Its clients include medium-sized and enterprise-level businesses from all kinds of different industries.
Services Offered
Exposure Ninja's services include everything from content marketing to SEO, email marketing, pay-per-click, conversion rate optimization, and website design and development.
The company's Facebook ads management service covers Facebook, Messenger, Instagram, and Audience Network. Exposure Ninja's experts will manage your content across these platforms to target your desired audience and deliver ads that will boost your business and help it grow.
Each social media campaign gets its dedicated account manager, who will ensure all your marketing channels are taken care of. This is what you can expect from it:
Facebook ads strategy

- Your account manager will create a strategy with set goals and a clear plan of action based on your cost per acquisition (CPA) and return on ad spend (ROAS).

Audience targeting

-

Audience targeting is an important part of any social media campaign. Exposure Ninja's specialists will ensure your Facebook ads are visible to the right people and your conversion rate is increased.

Split testing

-

Testing audiences and adverts are also vital as it gives insight into what customers like and expect.

Facebook ad optimization

-

Your account manager will also ensure your Facebook ads are optimized and in accordance with your brand.

Reporting on ad performance

- Each week, your

Facebook campaign manager

will give you a report on how your campaign is performing. Together, you will review the campaign progress to see if it follows your goals or requires certain adjustments.
Pricing
The company is not as transparent in this area as we would like it to be. It has no set pricing plans as they are tailored for each individual user. If you're interested in learning more about Exposure Ninja's Facebook ads cost, you can request a website and digital marketing review.
This review is completely free. The agent will present you with a plan and a quote, but you are not obligated to accept the offer if it doesn't suit you.
True North Social
⦿

Promises Fast Results

⦿

No Contract Required

⦿

Offers TikTok and Influencer Marketing
Overview
True North Social is a renowned digital marketing agency specializing in SEO, social media marketing, and website design. It was founded in 2013 and is based in Culver City, California. The company designs highly branded websites, works to boost ​​customer traffic through social media channels, and produces high-quality designs.
Services Offered
True North Social's services cover all popular social media websites, such as Facebook, TikTok, and Instagram. Its Facebook marketing services can help you expand your brand and increase sales while keeping your customers entertained and satisfied.
According to some stats, Facebook was the most popular social media website in the US in 2022. It accounted for more than 64% of all social media site visits in the United States. And it's not popular just in the US. In fact, Facebook has almost 2 billion daily active users worldwide.
These stats just further prove how important this platform is and how it can benefit your business. You just need to know how to make it work for you. And if you don't, True North Social has a bundle of features designed specifically for those purposes. Here's what it can help you with:
Facebook ad management

-

The company's marketing experts will manage your ad spending, ensuring you get the most out of your investments.

Build custom audiences

- It will upload your customer lists to target or eliminate specific customer groups when needed.

Facebook leads

-

Experts from True North Social will help you turn likes into leads and build your email list from Facebook.
True North Social's Facebook ads service is based on three elements: knowing what your marketing goal is, defining who your target audience is, and setting up a budget. The company's team of experts is there to ensure all these factors are in sync and that all your social media accounts are performing in accordance with your marketing goals.
Pricing
If you wish to get specific information about the pricing, you can request a free consulting call with True North Social. You can submit a message through the form on the website, and agents will contact you back to start the process.
According to some listings, True North Social charges from $25 to $49 an hour for an expert consultation and accepts projects from as low as $1,000. Still, we suggest you get in touch with the company directly, as the pricing can vary greatly depending on your needs and what you're trying to achieve.
Related Product Categories
Best Facebook Ad Management Companies To Hire in 2022
PupDigital - Best Long-term Partner for Smaller Businesses

Brafton - Best for Full-Suite Marketing Services

AdShark - Best for Facebook Ads eCommerce Clients

Seologic - Best for Different Ad Formats

Exposure Ninja - Best for New Businesses
Our Methodology for Evaluating the Best Facebook Ad Services
Now that you've seen our list, you might be wondering what criteria we used to make this selection. There are multiple factors you should consider when choosing a solution to help you manage your Facebook ads. These are the most crucial ones:
Services Offered
The first thing we looked at when evaluating the providers on this list is the type and the complexity of the services they offer. A good Facebook ad management software should provide multiple optimization tools and various approaches depending on the client's needs and business type.
Account Management and Reporting
Your account manager should ensure that the campaign they're presenting is custom-made and aligned with your business plan and goals. But that's just part of the process. They should also review each campaign regularly and troubleshoot in case something needs to be improved.
A dedicated account manager should provide weekly or monthly reports to keep you updated on any changes. They should conduct an all-inclusive market analysis to see how your business is doing compared to your competitors. They should be able to make appealing ads targeting specific demographics and interests.
Pricing
Pricing is the element that can make or break a deal with most management services. Unfortunately, Facebook ad management packages usually don't have straightforward pricing as these are all custom-made Facebook ad campaigns. Most companies on our list don't have any defined pricing plans.
Customers should contact the company directly to get a custom quote based on their business needs and goals. And although there is some online information about the pricing of these services, that should be taken with reservation, and you should contact the provider directly to get an accurate quote.
FAQ
How much does it cost to manage Facebook ads?
Multiple factors can affect the cost of managing your Facebook ads and making a social media campaign for your business. The price is usually based on the size of your business, the number of accounts you wish to manage, and the complexity of the service you request.
One thing is for sure, using a Facebook ad management agency is more expensive than using the regular Facebook built-in tools, but it's an investment that usually pays off in the long run.
Is Facebook Ad Manager free?
Facebook Ad Manager is a free tool that helps companies manage their business accounts, create advertising campaigns, and manage them after they've launched. Although it is a free tool, Facebook Ad Manager comes with many benefits. You can use it to get audience insights and perform advanced targeting to ensure your social media accounts are reaching their full potential.
How can businesses market on Facebook?
Statistics show that the average American has 7.1 social media accounts, with Facebook still being the most popular platform that businesses can use in multiple ways. If you're a business owner, you can use Facebook as a marketing channel.
Setting up a Facebook business page will help your business grow and reach a wider audience. Facebook ads can help you build brand awareness, increase revenue, and stay relevant in this fast-emerging industry.
What is Facebook ad management?
Facebook ad management is a tool or a strategy that helps create, edit, and analyze Facebook ads and campaigns. In addition to managing campaigns, Facebook ad management is also excellent for adjusting your target audience and keeping track of how your campaigns perform over time.