You've probably been told at some point in your life that first impressions matter the most. While this may not always be the case, it's certainly true in the world of online marketing. If you want to get through to your potential buyers or subscribers, you need to grab their attention right away and present your business in the best possible light. This is where landing pages come in. The best landing page builder can help you easily create captivating pages that generate leads and improve your conversion rates.
Related Product Categories
What Are Landing Pages?
Simply put, the landing page is the first thing you see when you visit a website. You go to your browser, enter the address, and you get a landing page. For many online companies that don't know how to use landing page builders, this is the same as a homepage. However, this is a waste of a good opportunity. Having an effective landing page is the perfect chance to connect directly with your visitors and generate valuable leads.
Types of Landing Pages
Not all landing pages are the same. What you opt for should depend mainly on your goals. Are you trying to give users all the specifications of your product, or do you want to wow them with an attractive infographic? Maybe you just need simple and easy landing pages that will act as a prelude to your online presentation. Or maybe you've created a video you're hoping will go viral and propel you to fame. A good website landing page can do all of this and more. Here are some of the most popular types of landing page as defined by Unbounce.
Click-through landing page
The most basic type of page you can create is the so-called click-through landing page. It's a simple landing page that provides basic information and works as an intro to your online presentation. There are plenty of click-through landing page solutions to choose from depending on the theme of your website or the tone you're going with.
Lead-capture landing page
This is also called a squeeze page because its main goal is to squeeze out information from visitors and generate leads. This is a great option for subscription services or other newsletter-based businesses. In this case, the landing page usually consists only of a short explanation of the service and a text box where the user can provide his or her details.
Infomercial landing page
You can also use your landing page creator to make a good old-fashioned sales pitch with an abundance of text and some lively language. This is useful when you have a target audience that needs some convincing before the deal is closed. Again, whether you opt for this depends a lot on your specific niche. For some this is a standard strategy, while for others it's a complete disaster.
Viral landing page
Many companies now advertise discreetly through viral content. They use landing pages to host an interesting flash game or a funny video, hoping that it will attract visitors and go viral. The best landing page software can improve your chances by offering an attractive design along with all the basic options for social media sharing. These campaigns can be quite effective campaign, so long as you provide the right content.
Microsite landing page
A company landing page can actually be a lot more than just a single page. With the right landing page creation tools, you can build an entire website contained within that initial "welcome screen." A microsite can, for example, offer event-specific content or shine the spotlight on your most-popular category of products. This is a complex and time-consuming solution, but the results are incredible.
Product detail landing page
The whole point of a landing page is to connect visitors directly with your products with minimal time wasted. You can use landing page creator software to make a page for every product and help streamline buyers. Keep in mind that if you decide to do this for your website, the text you use needs to be both informative and include a sales pitch.
Homepage landing page
Finally, the most basic form of a landing page is the homepage itself. This works for companies that only sell one product and focus exclusively on that product. When you open the website, you'll see the product and all of its details, along with purchasing options. However, if you have more to offer but don't effectively showcase it on your landing page, you'll force your potential buyers to wander around in search of a product they're already interested in. And if we know anything about online shoppers, it's that they lose patience quickly.
The Best Free Landing Page Builder: A Common Misconception
Getting something for free always sounds tempting. But more often than not, you have to ask yourself whether this supposedly free option is worth you time and effort. While there are some free landing page builders on the market right now, the truth is that they only offer limited functionality and, in the long run, aren't as effective as they should be.
Here are a couple of points to consider:
Free isn't always free
Just because something appears to be free doesn't mean that it actually is. Many "free" products will let you create a page free of charge, but they won't let you publish it.
Stand out from the crowd
The majority of free landing pages don't offer anything particularly memorable. This means that the page you create will be subpar and will have no chance of beating the professional competition.
Stay safe
Using an unreliable landing page builder can be a lot more dangerous than you think. It could contain viruses, malware, or simply fall apart at any time. Users who visit these pages will automatically associate their bad experience with your brand or product.
Our Methodology
Before we get into our in-depth reviews, we want to share our review process with you. These are the elements we consider when choosing our top landing page builders:
Ease of Use
It's essential that the builder is intuitive and easy to use. This service is meant for people who are not professional web developers and don't have the necessary technical knowledge to build everything from scratch. We measure how instinctive the interface is and how quickly you can come up with a finished product. Is there a tutorial on how to create a landing page, or is the platform so simple that you don't even need it?
Features
How many different landing pages can you create on this platform? Are there some other special features that might help you create a page that stands out from the rest? We check to see how many features there are and how they affect your lead-generation efforts.
Analytics
In most cases, the best landing page builder will also help you keep track of your leads and measure the effectiveness of your page. It can be a built-in analytics system or integration with one of the most relevant tools on the web: Google Analytics. Anything beyond that is only a plus in our book.
Price
Finally, we consider the price. You can find the best website builder out there, but if it destroys your budget, it just isn't worth the trouble. Of course, you need to know what you're getting for your money, so going with the cheapest choice isn't always the best decision.
The 10 Best Landing Page Builders
HubSpot

Instapage

Unbounce

Leadpages

EngageBay

Pagewiz

GetResponse

Landingi

Wishpond

Lander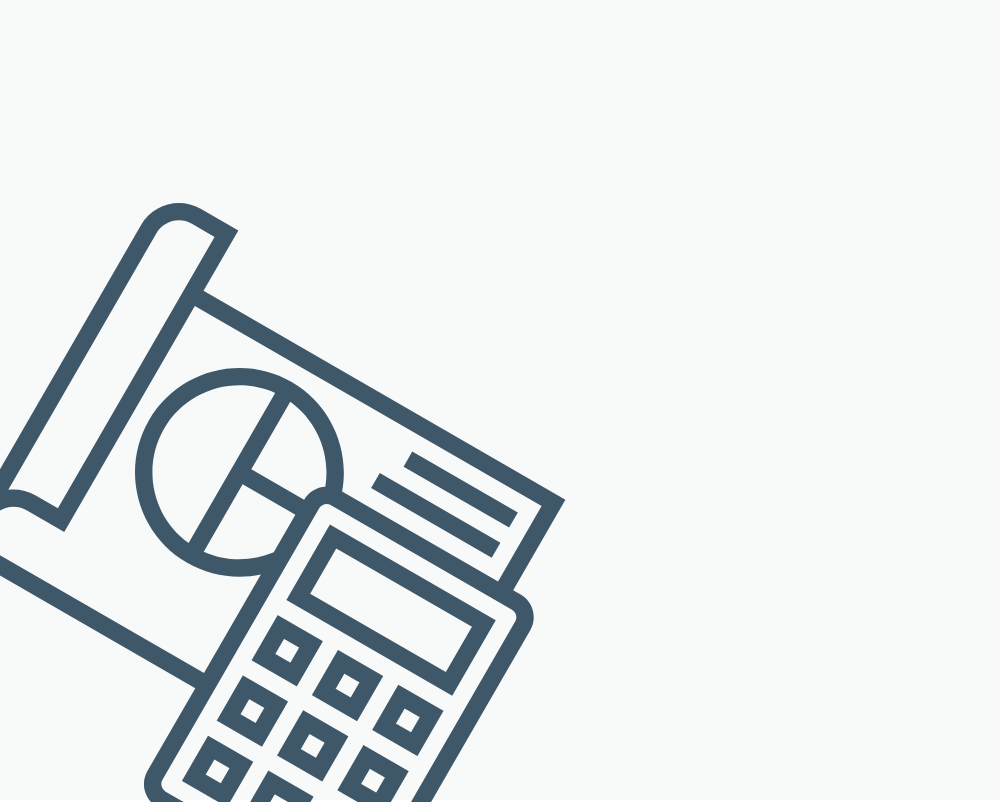 Landing Page Software Reviews
HubSpot Review
⦿

Tutorials

⦿

SEO-friendly pages

⦿

Facebook ads

⦿

A/B testing

⦿

User-specific content
One of the best things about HubSpot's landing page builder is the fact that it's fast and easy. You won't have to spend the whole day entering parameters and figuring out the controls. The interface is straightforward and comes with an abundance of tutorials on how to be most efficient when using it. Since you get a ton of plugins to choose from, your creativity won't be limited in any way.
HubSpot lets you create simple, user-friendly forms to help you capture leads and acquire potential buyers. The developer's best landing page tools for content creation allow you to make a range of pages that are always fully optimized and SEO-friendly. To improve your lead generation, you can also add Facebook ads and experiment with A/B testing. If you ever get stuck anywhere, HubSpot's support team is more than willing to help you out within minutes.
You can select the content your visitors see based on a number of parameters. You can also optimize your HubSpot landing pages based on the buyer's location, browsing device, or the site where they found the referring link. This way your campaign will seem more personal, which could make it more effective.
The landing page maker is included in the free version and in all HubSpot's paid packages. The starter pack costs $50 a month (or $40 if billed yearly) offers a simplified version of the software. With this HubSpot pricing plan, you can choose the template you want and edit it with the intuitive drag-and-drop system. Although these basic HubSpot landing page templates are quite impressive, they're not the real deal. If you want the full builder, you'll need to go with the professional or the enterprise plan. The professional plan starts at $800 per month, while the enterprise plan costs $3,200 per month.
Instapage Review
⦿

Block-based interface

⦿

WordPress integration

⦿

Google Analytics

⦿

A/B testing

⦿

Heatmaps
Instapage's best landing page builder offers an extremely intuitive interface that relies on the drag-and-drop system. Scalable and customizable blocks make it easy to maneuver, copy, and arrange the elements. There are also more than 200 high-quality Instapage templates you can play with. The builder allows for direct WordPress integration and its user-friendly plugins are simple to use and leave a lot of room for customization. Considering how popular mobile browsing has become around the world, it's good to know you can make your page responsive with just a couple of clicks.
While Instapage's best landing page generator has built-in analytics, it's also possible to integrate the program with Google Analytics and Facebook Advertising to get the most insights for your money. There is no coding involved. However, if you're tech-savvy, you can also add your own custom code to the mix.
As for marketing, you can use heatmaps to gain a better understanding of your audience and find out exactly where your problems lie. If you want to determine which version of your page works best, you can use the integrated A/B testing feature.
Instapage's Business plan costs $149 per month if you choose to pay annually and $50 more if you get billed monthly. This plan comes with what the company describes as the best landing page builder in 2022 and an array of Instapage's trademarked features. If you want more from the experience, you can always contact Instapage and sign up for a customized plan.
Unbounce Review
⦿

Mobile-optimized

⦿

Code customization

⦿

Over 1,000 marketing tools

⦿

Dynamic text replacement

⦿

Server-side A/B testing
The majority of website builders on the market today rely on the drag-and-drop system because it's easy and instinctive for the user. The Unbounce landing page builder is no different. Indeed, creating your page requires almost no effort; you choose the elements you want and organize them with a couple of clicks. With these landing page tools, you can tweak your creations to make sure they're fully optimized for mobile browsing. Everything you make can be integrated into WordPress or customized using HTML, CSS, and Javascript codes (if you know how, that is).
Sometimes the landing page platform is only as valuable as the number of integrations it offers. Unbounce lets you connect your page to more than 1,000 marketing tools in various categories including CRM software, email, social media, and analytics. To make your copy more dynamic and effective, you can use Unbounce's dynamic text replacement landing page tool. It lets you change parts of the text to fit users' intent more closely. You can also use server-side A/B testing to find out exactly what type of layout works best.
The Unbounce pricing plan consists of three options, depending on your needs and financial capabilities. You can get a relatively cheap landing page builder starting at $79 a month if you go for the so-called Essential plan. Although you can create as many landing pages as you want, this offer lets you publish only 75 pages at any given time. In addition to that, you won't be able to use the AMD-powered mobile landing page builder to create pages perfectly optimized for mobile phones. Whether that's worth an additional $80 per month is your decision.
Leadpages Review
⦿

200+ templates

⦿

WordPress integration

⦿

A/B testing

⦿

No publishing limit

⦿

Built-in conversion-guidance system
It's fair to say Leadpages doesn't have the best-looking interface out there. This is quite clear, especially if we look at Instapage vs Leadpages. However, this doesn't stop the software from being one of the best landing page builders on the market. The simple drag-and-drop system works like a charm, and it also comes with a large number of useful plugins. With Leadpages, you get to choose from more than 200 professionally crafted templates that will make your life that much easier.
Leadpages integrates WordPress, as well as more than 80 of the most-popular marketing tools today. The best landing page service must also offer A/B testing, and Leadpages is no exception in this respect. What makes Leadpages different from many of its competitors is that there's no publishing limit or cap on the number of leads you can generate. You don't have to worry about going overboard or changing your payment plan, either; just let organic traffic reach its peak with the built-in conversion-guidance system. This handy tool tells you exactly what you're doing wrong and how to fix it.
Leadpages pricing comes in three tiers: Standard ($25 a month), Pro ($48 a month), and Advanced ($199 a month). The company's cheapest landing page service payment plan is a perfect choice for businesses that only have a single website to worry about; it has great functionality but limits your A/B testing efforts, among other things. The 14-day LeadPages free trial is a great way to get acquainted with the product.
EngageBay Review
⦿

80+ templates

⦿

CRM software

⦿

Double Opt-in email

⦿

Contacts lists

⦿

Custom domain
Many small businesses consider EngageBay to be the very best cheap landing page builder on the market. In addition to creating your landing page, EngageBay offers everything from CRM and sales tools to contact and ticketing management as well as email and chat support.
With 80+ templates that you can optimize through a simplistic yet powerful drag and drop builder, you can develop great landing pages quickly. Of course, if you prefer not to rely on any templates, you can code the pages from scratch without any extensive coding experience.
Online landing page builder reviews only serve to underscore the efficiency of this automation platform. With this free CRM software, you'll also get appointment scheduling, email tracking, and even account-based marketing with the more expensive plans. You can effortlessly include forms, opt-ins, track your landing page performance, and generate enough new leads to last you a lifetime.
You might choose EngageBay because it's entirely free for up to 1000 contacts and 1000 branded emails. You can get up to 15,000 contracts with the Basic plan for $8.99 per month and 50,000 contracts with the Growth plan for 29.99/month. For 47.99/month, you'll get unlimited contracts with the Pro option. All of the pricing plans include the best landing page builder for small businesses.
Pagewiz Review
⦿

Pixel-perfect design

⦿

100+ templates

⦿

Video widget

⦿

Full-width screens

⦿

Up to 5,000 unique leads
Most developers nowadays understand that the average user doesn't know or care that much about coding. The drag-and-drop system is a perfect solution to this problem, which is why it's the industry standard for landing page companies. Pagewiz's builder even uses a special widget for adding videos, so there are no unsightly embedding codes. That said, if you want to customize the design with your own code (HTML, CSS, or Javascript), Pagewiz offers this option, too.
The builder gives you complete freedom when it comes to content organization. You can set everything up pixel by pixel, just how you want it. There are more than 100 breathtaking templates, which you can use either as a starting point or a nearly finished product. The same goes for forms – choose one of the classics or create a form from scratch.
Pagewiz's responsive landing page builder lets you create a completely custom mobile version of your page that you can tweak to perfection. Considering more than half of internet browsers use mobile phones, it makes sense that you would invest in such a feature. It's also worth mentioning that all the pages you create on Pagewiz have full-width screens. This means your pages will look good even on bigger monitors.
While most competitors offer 14-day free trials, Pagewiz gives you a full month for free. The basic landing page builder software costs $25 per month, which is at the lower end of the price range. For this amount, you get to create an unlimited number of landing pages and can get up to 5,000 unique leads. The industry standard for this is 2,000, so in this respect, Pagewiz goes above and beyond.
GetResponse Review
⦿

Free subdomain

⦿

Countdown timer

⦿

CRM software

⦿

Email marketing tools

⦿

Webinar hosting services
You've probably noticed by now that the drag-and-drop system is the most-popular method for creating a landing page without any coding. GetResponse's top landing page builder also relies on this method to offer a user-friendly, fast, and simple solution. You can create a welcome page within minutes and publish it directly to your own domain.
The interface is fairly intuitive, so even if you've never used the software before, you'll quickly get the hang of it. To help you get started, there are hundreds of professionally crafted templates waiting for you to customize them. They are all grouped into categories to speed up the process and give you exactly what you need.
GetResponse's landing page software also provides you with a free subdomain in case you don't have a website of your own. If using templates isn't your thing, you can start from scratch and build your page from the ground up. One of the best components on offer here is the countdown timer. It gives your visitors a sense of urgency and dramatically increases your conversion rate.
The landing page platform's built-in CRM system lets you manage the leads you collected by page. That way, you can divide them into groups based on a number of useful factors. For example, you could organize the users by the stage of the purchase process they're in, or focus on how much they're likely to spend. Besides CRM software, GetResponse also provides webinar hosting services and comes with email marketing tools to help you reach out to potential buyers right away.
If you go with GetResponse's basic payment plan, you can get a relatively cheap landing page that still looks great and performs well. The plan costs $15 a month and lets you build an unlimited number of landing pages, but limits you to 1,000 leads. However, you also get to use the platform's email marketing tools and its extremely useful autoresponders.
Landingi Review
⦿

200+ templates

⦿

Landing page import feature

⦿

Extensive image library

⦿

MailChimp support

⦿

Account-sharing option
Landingi's software gives you complete freedom over your content organization. The interface is fairly intuitive, though there may be a slight learning curve, especially when editing for mobile browsing. Once you know what you're doing, however, the editing process becomes quite fast. With a single click, you can duplicate an entire page or any specific element you want. Landingi's best landing page builder also lets you customize forms to fit your needs more closely and gain better-quality leads.
To help you get started, Landingi offers more than 200 templates for you to modify any way you want. One interesting feature that sets this company apart from its competitors is the somewhat controversial ability to import other sites' landing pages. Indeed, you can use Landingi to copy any page from the web and use the design for your lander. It's no surprise why most other builders chose not to include such an option (for copyright reasons), but we won't judge you for using it.
Landingi's best landing pages software has an extensive library of images and icons that you can use for free. The page can be integrated with several popular follow-up services like MailChimp landing page, HubSpot, or SalesForce. The company uses Amazon Web Services to host your page, which guarantees solid uptime.
The basic payment plan is really cheap – only $11 a month. For this amount, you get two active landing pages, one custom domain, and the potential for up to 1,000 leads. The same account can be shared by two users, so you can work closely with a partner.
Wishpond Review
⦿

Publish-ready templates

⦿

Popup tool

⦿

Personalized reports

⦿

Slack integration

⦿

Marketing tools
Wishpond's easy landing page builder is, above all, beginner-friendly. When you're getting started, you can choose from more than 100 publish-ready templates that need only a couple of tweaks and adjustments. All pages are also mobile-responsive by default, so you won't need to worry about that, either. This is a great choice for people who need a fast, effective solution that can be integrated into WordPress with a couple of clicks.
Of course, this doesn't mean you don't get all the customization options you'd expect from this type of software. Wishpond has a very useful built-in popup tool for your subscription landing page that can increase conversion in several ways. You can create a regular popup, welcome mat, slide-in popup, or an opt-in bar. These actions can be triggered by pretty much anything you choose, whether that be a click, a scroll, or a timed event.
Every week, you'll get personalized reports by email telling you in detail about the success of your campaign. If you need real-time updates, you can connect your page to Slack and get instant notifications about new leads. That way you can keep track of your audience and act when necessary.
The cheapest landing page creation plan will cost you $49 every month. You get to create as many landing pages as you want and they can contain thousands of popups, if that's your thing. This option will get you 1,000 unique visitors, which is the norm for most starter plans. It's worth mentioning that you also get to use email drip campaigns and marketing automation tools. The other, more expensive, plans come with A/B testing, coding customization, and VIP support.
Lander Review
⦿

100+ mobile-ready templates

⦿

Auto-fill forms

⦿

Countdown timer

⦿

Google Maps integration

⦿

Unlimited landing pages
If you're looking for inexpensive landing page generators that can provide you with quick, high-quality solutions, Lander might be your best bet. The simple page-creation process means that you'll have a page ready in just a couple of minutes. There are more than 100+ mobile-ready templates at your disposal, all of which are divided into clearly defined categories. Lander provides you with different types of forms, including the auto-fill form, which saves time and increases conversion rates. Another great component you should definitely consider inserting into your page is the countdown element. After all, visitors are more likely to become customers if they believe they'll miss an opportunity.
The instant landing page you make can also be customized with a number of interesting components or the inclusion of your own HTML code. Embedding Google Maps into your page is a great way to give your visitors directions, for example. The video element widget will allow you to post an interesting video, while the social media buttons might help you extend your reach.
Besides the fact that you get to create unlimited landing pages, Lander also allows you to make other types of page, including confirmation and/or thankyou pages to follow up with the buyers. Another extremely useful element is the PayPal button, which lets potential buyers make a purchase directly from your landing page.
As is the case with numerous other landing page providers, Lander also offers A/B testing. You can test up to three different versions of the page at the same time and see what works best. Keep track of the success of your campaign with Lander's conversion chart and improve targeting with dynamic text replacement.
The cheapest plan costs $16 every month and gives you up to 5,000 unique visitors. In addition to that, the offer includes three custom domains, A/B testing, and Facebook landing pages. If you upgrade to the professional plan for $83 per month, you'll get several other integrations, as well as technical support for landing page services.
Sendinblue Review
⦿

Inherently responsive design

⦿

Sales funnel creation

⦿

CRM tool

⦿

Email marketing services

⦿

SMS marketing
It's not uncommon for the creators of the best landing pages to evolve over time into full-service marketing agencies that help you follow through with your leads. This is also the case with Sendinblue, which goes well beyond the call of duty. As per industry standards, Sendinblue's visual editor uses the good old drag-and-drop system to help you make a page in just a couple of minutes.
The inherently responsive design makes sure your content looks great on all devices. Create an easy landing page choosing from dozens of templates or start with a blank page and build it up from there. It's possible to customize pretty much any element in the builder so you can get exactly what you want.
All the forms you create are connected to your Sendinblue account to help you keep track of your leads. Sendinblue's CRM tool also allows for better organization and segmentation of your target audience. It's also possible to add extra pages to follow through with your visitors, basically constructing an effective sales funnel in the process. Since Sendinblue is a full-service company, you can make use of its email and SMS marketing services, as well as automating the whole response process.
If you want Sendinblue's best landing page tools, you'll need to opt for the premium payment plan. It will set you back $66 a month, but it also gives you 120,000 emails every month, as well as marketing automation options and Facebook Ads, among other things. With this plan, there is no limit to the number of contacts you can add and manage.
FAQ
How do you create an effective landing page?
The first and most-important thing you need to do when creating a landing page is identify your target audience. Once you figure out who you're talking to, it will be much easier to organize your content and come up with the right design. Write an attention-grabbing headline and offer just the right amount of information about your product or service; you don't want to overwhelm your readers or fall short. Include a call to action and a box where buyers can provide the personal details that will turn them into leads. At the end of the day, it's also important to test various versions of the page to see what appeals the most to your specific audience.
How do I create a landing page for free?
While it's possible to find a free landing page creator on the web, you have to consider the downsides. First of all, there's the question of quality. If you want to get noticed on the internet, you have to stand out in some way. Offering high-quality content is the way to go. People who develop free software usually don't have the necessary funds to create something that looks professional and elegant. Their only way of earning money is by locking advanced features behind a paywall, at which point you'll have to pay anyway. Your best option is to find some proper landing page design software and make use of the trial period, which can last up to 30 days. Once you see everything the software can do, you'll be much more likely to pay for it.
How much does it cost to build a landing page?
This depends mainly on your needs and your target audience. Basic subscriptions cost somewhere in the range of $10-50. For this price, you can expect a limit of around 1,000 unique leads and some basic marketing and analytics features. Considering there's a lot of competition out there, it might be necessary to go beyond the starter package. The best landing page sites rely on extensive analytics, A/B testing, and dynamic keywords to nail the ever-changing formula for success. Some companies also offer an array of marketing tools to help you follow up on leads and propel your business forward.
What is the best free landing page builder?
First of all, you have to be aware of the drawbacks when using even the best free landing page builder in 2022. You'll never get the premium quality you need to raise yourself above the competition. Simply put, you should either do it right, or you shouldn't do it at all. In addition to that, most free developers hind their useful features behind paywalls, so you'll still end up paying for a less-than-perfect service. Your best option is to find the best landing page builder out there and use the free trial period to get to know the product. In the long run, this is a much better-value option.