Managing customer relationships can be tough. Simply keeping track of all your leads, contacts, sales, and other relevant metrics can really eat into anyone's passion for running their own business, especially when businesses start growing a sizable customer base. Luckily, business owners can now use contact management software, sales tracking software, and many other forms of CRM in marketing to relegate the most tedious aspects of client management and workflow automation to software tools. Here's a list of the market's best CRM for small business owners.
Related Product Categories
Why Use CRM Software?
The better question is, why wouldn't you? With a growing number of companies becoming increasingly reliant on these tools, CRM systems for small businesses have become more affordable than ever. There are numerous advantages to employing CRM technology: it can help streamline daily workflow, reduce miscommunication with your team, simplify contact and lead management, assist in creating marketing and sales campaigns, and more. The latest and greatest CRM software solutions also rely on AI and machine learning systems, easily creating reliable prediction models that would take experts far longer and cost significantly more to construct.
Our Methodology
In order to help you find the best customer relationship management software for your small business, we've compiled a list of requirements that all good CRM products should be able to meet.
Contact Management
The purpose of CRM software is to streamline the entire process of customer relationship building and management. As such, the software's most basic function is to enable you to manage your contacts. At the very least, you should be able to store and easily access contact details such as phone numbers, email addresses, and ideally social media information.
Reporting and Tracking Tools
CRM systems must also have good reporting tools that help you understand how your business is doing by analyzing and clearly presenting data on sales, revenue, leads/contacts, and other marketing metrics. The best small business CRM solutions should also be able to track customer interactions such as phone calls, emails, and chats.
Workflow Automation
Automation is one of the main reasons people turn to small business customer relationship management software. Being able to automate certain tedious tasks can expedite client management and allow you to focus on the more creative aspects of running a business. Examples include automatically notifying the sales team following interactions with potential clients and sending automated follow-up emails to customers.
Usability and Customization
Whether you use CRM tools for small business operations or a large company, the best CRMs make it easier to manage your affairs. CRM technology needs to be accessible and easy to use, but also customizable enough to fit your company's workflow. This means that the user interface has to be well designed and easy to navigate. Ideally, it should be flexible enough to support adding and removing features while organizing contact fields, reports, and extensions.
Software Integrations
Regardless of how feature-rich your small business client management software is, it won't cover every aspect of running a business. Your team may already be using Zapier for numerous workflow optimizations through third-party app integrations. The best CRMs for small business owners have similar functionalities and can integrate directly with Zapier itself. Many companies use office productivity tools from Google, Microsoft, and QuickBooks, and it's very handy to be able to connect your sales, lead generation, and contact management software with the existing tools at your disposal.
Mobile Support
Sometimes you need to do business on the go. Ideally, your software solution should have CRM applications for Android and iOS systems or at least a mobile-optimized web interface that supports smartphone and tablet devices.
Price
Price is always a key factor when considering any product, and small business CRM software is no exception. Top CRM systems for small business owners compete to attract customers by offering competitive prices or a trial period that allows you to test out their features. There are even completely free options available, but these aren't as effective as their paid counterparts. We've selected companies that offer competitive pricing and excellent value for money, so you can find quality CRM solutions for small businesses without breaking the bank.
Customer Support
Any good CRM software needs to have a reliable customer support team that's ready to provide assistance at a moment's notice. The best CRM tools for small businesses offer dedicated support through multiple channels such as email, phone, and live chat, as well as extensive guides and FAQ sections.
CRM Software for Small Business: Our Top 5 Picks
HubSpot CRM

Zoho CRM

Constant Contact

Freshworks CRM

EngageBay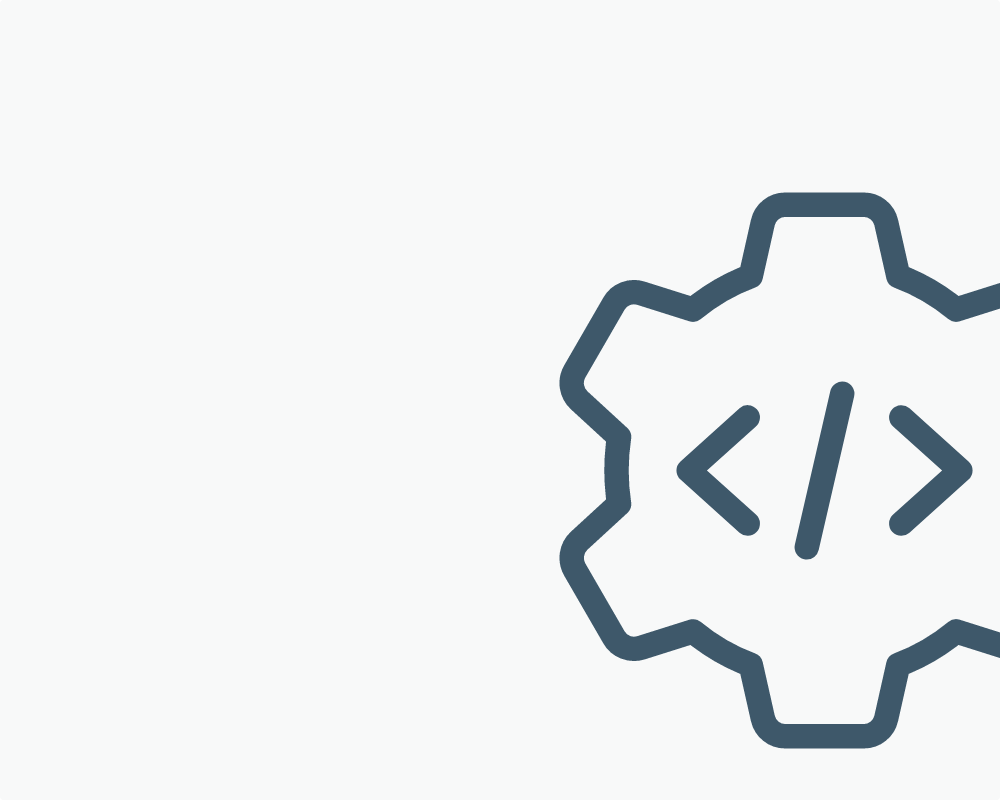 CRM for Small Business: Reviews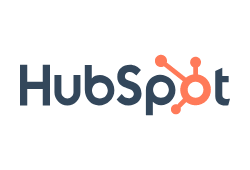 Hubspot CRM Review
Contact and Lead Management
⦿

VoIP calls directly from the CRM's platform

⦿

Landing page builder

⦿

Integrations with over 300 apps
HubSpot is a veteran in marketing technology solutions, web analytics, and customer service. The company has been offering content management, lead generation, search engine optimization, analytics, and customer relationship management systems for over a decade. It also has a solid free CRM toolkit that's complemented by excellent paid addons.
Main Features
HubSpot offers some of the best CRM software for small business owners absolutely free of charge. To start with, there is a solid contact management tool that allows you to manage up to one million contacts with ease and includes unlimited user logins. Contacts can be sorted through a myriad of different filters and imported from .csv, .xlsx, and .xls files or through one of the many app integrations, which includes Google Mail and Microsoft Outlook.
You can easily track sent emails through the Activity feed or manage all of your Facebook, Instagram, LinkedIn, or Google ad campaigns through the Marketing tab. From here you can also create customizable emails and landing pages.
Widely regarded as the best sales CRM for small business owners, HubSpot allows you to track how prospects are being turned into customers through the Deals tab in the Sales section of your interface. It also offers highly useful ticketing tools that eliminate any hassle when handling customer complaints and questions.
In addition, HubSpot's CRM service offers communication tools, including FB messenger integrations, automated email responders, and customized chat experiences for customers. But bear in mind that most of the advanced features are only available with paid plans.
Speaking of paid plans, HubSpot mostly charges for advanced automation tools such as sales forecasts, SEO, and other high-level analytics, automated email campaigns and lead scoring, and a service hub with more detailed metrics for measuring customer feedback.
User Experience
When it comes to the user experience, HubSpot offers a top CRM for small business owners. Registration is a breeze, and new users are given optional tutorials for almost every feature of the software. Mobile apps for iOS and Android systems are also remarkable, offering almost every bit of functionality as the web interface.
You can contact HubSpot staff by phone, email, or live chat, but response times aren't particularly impressive, and unless you're filing a complaint or inquiring about the price, you're better off consulting one of the many well-written or interactive tutorials on the site.
Pricing
In addition to offering arguably the best CRM for a small business that's attainable for free, HubSpot has three premium plans that build on this solid foundation. The free plan includes many helpful CRM tools, such as contact management, contact website activity, app marketplace integrations, reporting dashboard, and other. You can integrate these free tools with your Gmail, G Suite, or Outlook account and add up to 1,000,000 contacts to your account.
The Starter plan costs $45 per month if you commit to annual payments. It allows you to get more detailed sales reports, use HubSpot's VoIP calling functions directly from your web interface, and utilize the live chat functionality and basic automation tools. HubSpot allows users with the Starter plan to remove HubSpot branding from all their documents, live chat and one-on-one email interactions.
The $450 per month Professional plan unlocks a variety of team management and email automation options, sales analytics, personalized outreach, and the option to use eSignatures for quotes. Besides that, this plan also includes custom reporting, forecasting tools, and 1:1 video messaging.
The Enterprise plan costs $1,200 per month and offers even more advanced team management, revenue tracking, and predictive lead scoring tools. To get the best small business CRM software features at the most reasonable price, you can also sign up for one of the company's bundles. The Growth Suite bundle costs $50/month and includes all the marketing, customer service, and sales software you need.
Read Full Review
Zoho CRM Review
Contact and Lead Management
⦿

AI voice assistant

⦿

Excellent mobile app

⦿

Multichannel contact and sales lead management
Zoho is an Indian software development company focused on web-based business tools, as well as marketing and IT management software. It was originally set up in 1996 under the name AdventNet. Its most advanced software package, Zoho CRM, was released in 2005, and the company was renamed Zoho Corporation in 2009. Today, it has offices in 12 cities around the world, serving over 50 million customers.
Main Features
You'll find Zoho on pretty much any top 10 CRM list thanks to its many features for contact and lead management, sales automation, advanced AI-driven analytics, and multi-channel customer interactions.
For starters, you can easily import your contacts from a variety of sources including social media accounts and use advanced filters to sort through them. The software also provides fantastic reporting tools for accounts, contacts, deals, leads, and sales, as well as advanced email autoresponders.
AI-driven email and sales analytics with lead conversion and deal closure predictions help boost sales. Zoho also offers real-time sales notifications, process and inventory management, automated social media lead generation, workflow conversion, KPIs, and more.
CRM reviews for small businesses often highlight the importance of software integrations. This is another area where Zoho CRM doesn't disappoint. Integrations are available with almost every important messaging, productivity, or finance-related tool, including everything from Google's G Suite and Microsoft's Office 365 to Xero and WhatsApp Messenger.
User Experience
Zoho has a classic look that some may call a bit dated. Nevertheless, getting around the web interface is a breeze, and there are excellent tutorials for new users. Mobile apps for both Android and iOS are highly rated and easy to use. As with any of the best CRM software for small business purposes, Zoho CRM allows you to customize everything from your dashboard to the email templates.
Replies to emails can take a little longer, but you can reach Zoho's customer support team through a dedicated phone line or even get in touch via social media networks such as Facebook and Twitter. Alternatively, there are excellent guides and tutorials available on the website.
Pricing
Zoho offers basic contact management with social media integrations, a call log, and workflow rules (alerts, tasks, and field updates) for free. There are also four paid plans. The Standard plan costs $12/user/month and offers some of the best CRM tools for small business owners in this price range, including sales forecasting, customizable dashboards, and mass email.
The other three plans are Professional for $20/user/month, Enterprise for $35/user/month, and Ultimate for $45/user/month. These include features such as Google AdWords integrations, inventory management and workflow automation tools, advanced AI-driven analytics, more customization, and a larger number of email notifications per day (free version is capped at 150 emails per day, while the Ultimate version supports up to 50,000).
Constant Contact Review
Contact and Lead Management
⦿

Powerful analytics tools

⦿

Excellent drag and drop editor

⦿

Adds company branding to templates
Constant Contact is a household name in email marketing and CRM software for small businesses. The company was launched in 1995 and has since joined the Endurance International Group, an IT services giant with over five million clients worldwide. They offer some of the best CRM systems for small business owners currently available on the market, but it can get pretty expensive for larger companies with lots of clients.
Main Features
Constant Contact is primarily an email creation and automation service, but its CRM products also include excellent contact and event management tools, eCommerce and reporting features, and great third-party integrations.
Starting with contacts, you can easily import them from productivity and email services such as G Suite and Outlook. You can also sort through them using multiple filters or employ interest tags to track their interests and tailor advertising campaigns accordingly. It's possibly the best CRM system for small business owners that want a hands-off approach to email marketing, allowing automation of several tasks such as tracking emailing list unsubscribers or bounced mails and sending automated email replies.
The handy drag and drop interface of the software allows you to create much more than emails. There are templates for social media content, advertisements, surveys, landing pages, events, and even online storefronts.
Real-time data reports can help you track all sent, bounced, opened, and clicked emails. Meanwhile, eCommerce features such as cart abandonment notifications and purchase confirmations help you track how well your products are doing. While it may not be the best CRM software for small businesses when it comes to third-party app integrations, there are over 20 integrations with popular platforms such as Facebook, G Suite, Outlook, WordPress, and QuickBooks.
User Experience
Everything from the registration process to creating campaigns, surveys, events, or even websites and online storefronts is a simple and intuitive process, with plenty of help available if you need it. The web interface is mobile-friendly, but you can also choose dedicated smartphone and tablet apps, which are very well designed for both Android and iOS systems.
A lot of CRM reviews for small business-oriented solutions point to issues with customer support, and we've seen this with Zoho and HubSpot. Unfortunately, similar problems plague Constant Contact, as customer support can be especially slow to respond to emails. On the upside, you can also reach customer service by phone or live chat, and there are also excellent community forums available.
Pricing
Unlike some of its competitors, Constant Contact offers no free plans. The best you can hope for is a 30-day free trial on one of the two offered packages.
The cheaper Email plan costs anywhere between $20 and $335 per month, depending on the number of contacts you have (from 500 to 50,000), while the Email Plus plan starts at $45.
From a small business CRM comparison standpoint, at over 10,000 clients you are better off using the Email Plus plan, as the prices for both plans even out by that point. You'll get all of the features from the basic Email plan plus email automation and advanced eCommerce and marketing tools.
Finally, you can get a 10% discount by paying six months in advance, 15% if you pay annually, and 30% if you run a nonprofit organization.
Read Full Review
Freshworks CRM Review
Contact and Lead Management
⦿

AI-powered lead scoring tools

⦿

Visual sales pipeline

⦿

Excellent mobile app
Freshworks is relatively new to the world of CRM software for small businesses. Its parent company opened its doors in 2011 but only released their CRM tool Freshsales in 2016. In October of 2020, the tool was expanded and rebranded into one of the best CRM apps for small business management on the market called Freshworks CRM.
Main Features
To begin with, Freshworks CRM makes it incredibly easy to add and manage contacts, lists, and accounts. You can import contacts from .csv and xlsx file formats and track everything from basic user information to their lead scores and interaction history.
This AI-driven lead scoring and client communication tool can rank prospects through their level of engagement and analyze past interactions to make predictions about leads turning into customers. It can also suggest engagement strategies that you can pass on to your sales team.
As with the best CRM programs for small business owners, Freshworks also offers workflow automation tools such as email autoresponders, marketing segmentation, and sequences as well as automated marketing and sales campaigns through the Journeys feature.
There are also native integrations with a host of Freshworks apps such as Freshdesk and Freshcaller, which enable you to integrate helpdesk and customer support features. Moreover, the software supports a host of third-party integrations with popular productivity and communication apps.
User Experience
While Freshworks CRM may not be the best CRM for small business owners who like to get an overview of their entire campaign from one window, it's a great solution for people who value simplicity. The main dashboard mostly informs you about past and upcoming appointments and activities, while key analytics, metrics, and sales forecasts are displayed in separate sections.
Mobile apps are very highly rated on both mobile marketplaces thanks to their well-designed UI and powerful features that mimic all of the main functions of the web interface.
Customer support is excellent. In addition to offering perhaps the best simple CRM for small business purposes, the company has plenty of useful articles on its site and a team of agents that quickly responds to both email and phone queries. Best of all, these services are available to all customers, regardless of their chosen pricing plan.
Pricing
Freshworks doesn't offer a free package for its small business CRM tools, but there is a 21-day free trial that allows customers to test out all of the features before making any financial commitments. The three paid plans are Growth, Pro, and Enterprise. As is the case with many of the top CRMs for small business owners, each plan comes with additional features and support for more active contacts, marketing journeys, workflows, and sales sequences.
The Growth plan costs $29/user/month and offers predictive contact scoring with the Freddy AI, phone calls through Freshcaller, custom reports, and dashboards, as well as a handy mobile app.
The $69/user/month Pro plan adds several more AI-driven features such as the lead generation bot, more advanced tracking tools, and behavioral segmentation and enables you to create a product catalog.
If you're wondering what is the best CRM for a small business, check out the vendor's Enterprise plan. For $125/user/month, you get the most advanced AI-driven metrics, forecasting insights, custom domains for different company departments, the largest number of active contacts (5,000), marketing journeys and workflows (100), and sales sequences (25).
EngageBay Review
Contact and Lead Management
⦿

Advanced sales and marketing automation tools

⦿

Predictive lead scoring

⦿

Landing page builder and social suite
The California-based EngageBay has been around for over a decade. Launched in 2006, the company experienced stellar growth, thanks largely to its extensive CRM systems for small business owners, scalable enough to accommodate both medium and large-sized corporations.
Main Features
EngageBay may not be the best CRM for small business owners, but it's certainly one of the most comprehensive ones. The software can be broken down into three core components: CRM and Sales, Marketing, and so-called Service Bays.
With CRM and Sales, contact management allows you to import contacts from .csv files and organize them manually or by using dynamic lists. This aspect of the software handles appointment scheduling and various sales automation features. It also tracks all customer interactions and lets you see a deal pipeline that includes both closed and lost leads.
Marketing Bay provides some of the best web–based CRM for small business purposes but also scales well for larger corporations. One of its best features is multichannel marketing automation, which allows you to simultaneously target audiences through emails, site messages, SMS, and push notifications. There are tons of great templates available, and the software even supports video marketing and landing page creation.
Finally, Service Bay is an exceptional helpdesk service with a live chat and ticketing system that's completely free for all EngageBay users.
User Experience
EngageBay can seem overwhelming at first, but the software is very logically laid out. The top navigation bar takes you through the Marketing, Sales, and Service areas, as well as a dedicated live chat dashboard that not only allows you to directly communicate with customers but also keeps a record of all past communications.
EngageBay also has a strong contender in the best CRM app for small business race, with its Android and iOS productivity apps mirroring all of the web interface's functionalities including live chat.
Finally, the company's customer support team is available to help all users through email or live chat, while Growth and Pro plan subscribers can enjoy phone support, a dedicated account manager, and onboarding support.
Pricing
The company offers four plans: a free plan and three paid packages. Even with the free one, you get access to the basic sales CRM and marketing features, autoresponders, sequences, lead grabbers, and landing page creation. There is also a live chat and a free helpdesk as well as 1000 lifetime contacts and branded emails.
But to get the best CRM for small businesses, you'll want to upgrade to a paid plan. The Basic package costs $8.99/user/month if you sign up for two years and supports up to 15,000 contacts and 10,000 branded emails while adding features such as lead scoring and SMS marketing.
The Growth plan will set you back $29.99 but ups the number of contracts to 50,000 and the number of branded emails to 25,000 while adding various automation features and custom domains.
Finally, for $47.99/user/month on a two-year Pro plan, you can get advanced analytics tools, unlimited contacts, and 50,000 branded emails, advanced team management features, and a dedicated account manager.
Indy Review
Contact and Lead Management
⦿

App for iOS and Android

⦿

Time tracking tools

⦿

Create your business profile
Indy is the best lightweight CRM tool you can find on the market. Created by a small California-based team, Indy is an all-in-one platform freelancers and individual contractors can use for organizing workflow and managing payments. Moreover, Indy offers its clients the option to create business profiles, advertise their services, and find new job opportunities. If you're a freelancer or a solopreneur, Indy has a lot to offer, including CRM tools.
Main Features
Indy is primarily a task management platform for freelancers, but it also doubles as a CRM tool. Aside from enabling you to organize your projects and tasks and send invoices to your clients, it also helps you stay up-to-date with your leads.
Indy deserves a place on our list of the best CRMs for small businesses thanks to its simplicity. Although it's not as comprehensive as some other products out there, it still offers many useful tools for growing leads and organizing projects. The app helps you capture leads, organize surveys, and gather all important information in one place. Depending on the version you choose (free or paid), you'll get a certain amount of online storage to keep your files and documents safe online.
Indy offers you prebuilt forms that you can use to find new leads. There are several templates, but you can also create unique ones and embed them into your website. It's the simplest way to find new leads and get feedback from potential clients.
According to small business CRM reviews by satisfied customers, Indy's CRM tools can streamline the entire process of customer relationship management. This tool helps you create and manage your contact list and send proposals to your leads.
User Experience
One of the things we like the most about this app is its simplicity. Even if you're using it for the first time, you won't have a problem understanding how it works. Firstly, you'll need to sign up to the company's website by providing your email address and creating a password. If you want to use the mobile version, you should go to Google Play or the App Store and download the app from there.
Lots of CRM reviews for a small business praise Indy's automated integration with PayPal and Stripe. You can also use other payment options, like direct deposits, Zelle, and checks, but you'll need to add payments manually.
The next thing worth mentioning is that Indy has various calculators on its website. For example, there's a PayPal calculator for working out platform fees. Enter the invoice amount and the fees will be automatically calculated, so you'll know exactly how much to charge your client.
Pricing
In addition to being the easiest CRM for small business, Indy is also one of the most affordable tools you can find. You can get the Pro Bundle plan with unlimited access to all features and functionalities for $6.75 per month should you choose to pay on a yearly basis. In addition, you get a three-month free trial. You can also pay monthly, but in that case the price is $9 and there's no free trial.
Indy also has a free version of the app, but it comes with limited features. The biggest advantage of the free version is that it gives you an opportunity to check whether the app fits your needs before subscribing, as you'll also get one week of access to the Pro Bundle.
FAQ
A CRM or customer relationship management platform is a tool that helps corporations and small businesses manage leads and customer relationships, log communications, track sales, and more. Top CRM software for small business owners help out in a number of fields, including marketing and communication as well as project management and analytics.
As with every software platform, picking the right customer relationship management system for your small business is a matter of prioritizing which features you need and what your budget is. Take a look at our reviews to get you started.
What is the easiest CRM to use?
Our list includes fairly intuitive and simple customer and client relationship management tools, but if we had to pick one company, we'd go for Freshworks CRM. Their lightweight and quick to set up platform is ideal for people who value convenience and ease of use.
What is the best CRM for a small business?
This depends on your company's unique set of needs, and, of course, your budget. Any of the options from our list, including HubSpot and Zoho CRM, Constant Contact, Freshworks CRM, and EngageBay are excellent choices.
When it comes to CRM software companies, HubSpot is one of the best options on the market. In fact, it's easily one of our favorite picks thanks to its intuitive interface, strong CRM features, and competitive pricing. Check out our review above for more information.