Do you want to share your knowledge with more than 1,000 people in real time? Are you searching for interactive conferences that let you actually communicate with your audience? Or, do you just want the ability to hold a webinar anytime, anywhere? These many questions all have one simple answer: You need webinar software. We've created a list of the best webinar software for a range of different goals.
Related Product Categories
What Is Webinar Software?
Webinars are extremely popular these days, which comes as no surprise given so many people benefit from them.
Large companies organize webinars to promote their products and services, but small business owners and entrepreneurs are also big fans of this technology. By attending online courses and presentations, they can get fresh information about industry trends from prominent experts.
It's no secret that webinars are also popular marketing tools. More and more entrepreneurs and company owners now use them to advertise and empower their brands.
Educators and professors also enjoy the benefits of webinar services. They can reach a broad audience and interact with students and colleagues from anywhere in the world.
Organizing major events has been made smoother and quicker using modern webinar software solutions. Sessions that used to require overseas travel can now take place online. All you need is an internet connection, an invitation from the host, and a willingness to learn.
Methodology
We've designed a unique assessment protocol that allows us to find and rank the industry's best webinar software. Here's a list of features everyone should consider before purchasing this kind of software.
Pricing Plans
The first thing we look at is the price of each webinar service. Pricing plans are billed on either an annual or monthly basic; the choice is usually yours, although yearly billing will save you money.
One of the main ways in which pricing packages differ is in the size of the audience you can host. You can send a certain number of invitations to people you want to listen to your webinar live. Those attendees can ask questions, post comments, or participate in the quizzes that you prepare.
Most webinar software, however, allows you to share recorded webinars with an unlimited number of people, who can download or watch them on popular social channels.
The next thing that affects pricing of webinar programs is the number of software users. If you want to share the webinar software with your team, you can purchase a package that is specially designed for more than one user. You can create a webinar with the assistance of your colleagues and share tasks and duties with them.
We also value software services that allow a free trial for new users. The programs we've evaluated allow you to use their services for at least two weeks with no charge. Moreover, some of the software offers a great selection of free webinar tools, although for a limited number of attendees and limited webinar hours.
Type of Webinar
Before you start looking into which software to pick, it's essential to familiarize yourself with the different types of webinars. The top software providers offer a range of webinars: live, automated, on-demand, evergreen, and hybrid.
Some even have the option of running webinars in a series. Each type of webinar comes with certain advantages, so before making any decisions we suggest you check which one best suits your needs.
Live webinars:
A live webinar is an online seminar where the speaker delivers their presentation to the audience in real time. This type of webinar is highly interactive, which can benefit all involved. Attendees can participate in the discussion, ask questions at the end of the webinar, send messages via live chat, and purchase products.
Automated webinars:
Automated or pre-recorded webinar software allows you to tape, save, and play your webinar anytime you want. We've picked automated webinar programs that have an advanced set of tools for recreating the live experience. In this case, there is still a host who sends invitations to attendees and organizes the Q&A session. Attendees can communicate via private and group chats during the presentation, too. Basically, it feels the same as a live webinar except that the seminar is pre-recorded.
On-demand webinars:
Unlike automated webinars, which can be scheduled in advance and simulate the live experience, on-demand webinars are pre-recorded and hosted online, so the audience can access them at any time.
Evergreen webinars: We've also looked at evergreen webinars while evaluating the types of webinars providers offer. Evergreen webinars cover a variety of topics that interest a wide audience. This format is extremely useful for businesses that want to promote their services on autopilot by sharing content that stays relevant over time.
Hybrid webinars:
Some of the software we've evaluated allows you to create hybrid webinars. With this model, you can combine the live experience and pre-recorded videos, enabling attendees to watch the presentation and send messages to the host instantly.
As you can see, choosing the right webinar formats is important. But regardless of whether you choose live webinar software or opt for an automated service, it's always best to have all your data recorded and saved. This is why we've picked platforms that can record all your webinars and allow you to save and download them. At any time, you can access these sessions and send them on request to your audience.
Ease of Use
When purchasing webinar software, it's crucial to know how the product you're opting for works, especially if you've never used a platform like this before. That's why we've prioritized those that are user-friendly and don't require a tech-savvy mind.
We assess usability using the following criteria.
The first thing we look for are browser- or cloud-based platforms. The advantage of browser- and cloud-based systems is that you can access your webinar from any device you want and run the software more easily than you would by downloading it on individual computers.
Also, by using these systems your data will be protected and stored on a server so that you can access it whenever you want.
The next thing we look at when choosing webinar providers is the simplicity of setting up a webinar.
Some of the platforms we've reviewed offer free webinar tools and services. In this way, users can see if the process of creating a webinar is straightforward and easy for them. Additionally, most platforms provide a lot of free materials and courses on how to host a webinar.
Almost all webinar software comes with a free trial, so you don't need to purchase if it doesn't fit you. Moreover, in case you purchase software but still have some doubts, most come with a lot of useful tips and advice, as well as 24/7 customer support that can help you run your webinar effortlessly.
Features
We consider a number of features when choosing webinar software:
User interface:
This includes a variety of valuable tools that can help you communicate with the audience before, during, and after a webinar. Each platform has private and group chats that let the audience communicate without interrupting the webinar. Also, feedback tools like polling and Q&A are included.
Customization:
You need a robust set of tools for branding your webinar. This option enables you to design your waiting room in order to engage your audience and prepare them for the webinar. You can add your company's logos or modify templates to create a unique webinar experience.
Screen sharing:
This allows you to share presentations and other materials in full HD. There are also options for changing windows to follow different sessions.
Scheduling:
Webinar apps should include a variety of tools for planning any type of webinar. You can set up the date for a live webinar and send invitations to all your contacts automatically. If you're hosting an automated webinar, there's an option to schedule more webinars in advance.
Analytics:
This vital function allows you to measure your webinars' performance. You'll receive detailed reports on your attendance metrics. The report will also show you how many people register for each webinar and how many of them actually attend it.
Automated recording:
You should be able to record and save all your webinars automatically, capturing the atmosphere of the live webinar with the same design and all videos and slides included. All the top programs allow you to do this.
Integration:
These days, products need to work together. The best webinar software allows you to build email leads by integrating with marketing tools such as ActiveCampaign, GetResponse, Mailchimp, and Salesforce. You should also look for a platform that allows you to stream your videos instantly on Facebook or YouTube.
Calls to action:
These small but helpful marketing tools can help you convert your audience into customers. Popular CTAs include popups that enable attendees to purchase your product during the webinar.
Top Webinar Software Providers
WebinarJam

EverWebinar

ClickMeeting

EasyWebinar

LiveWebinar

Webex

Zoom

Demio

WebinarNinja
Webinar Software Reviews
WebinarJam Review
Integration with other tools
⦿

Integrates with email marketing platforms

⦿

Send popups

⦿

Records webinars automatically
WebinarJam is a great choice for users who want to advertise their products and services through online sessions. It provides clients with a plethora of tools for sending popups and CTAs in order to sell products or services.
Pricing Plans
WebinarJam pricing information is not available on the company's website. However, our research shows if you want to host a webinar on this platform, the annual rate starts at $479. This is for the Basic plan, which includes up to three participants and 500 attendees per webinar. If you decide to choose the more-comprehensive Pro plan, you'll be able to host up to four participants and 1,000 attendees per webinar. This plan costs $783 per year. The best version of this live webinar software is the Premium plan, which lets users host up to 5,000 people and feature up to six presenters for an annual fee of $997.
User Interface and Type of Webinar
WebinarJam is a browser-based platform that's quick and easy to set up. In just a few minutes, you can access a user-friendly dashboard and start creating a webinar. The process is not challenging even for those who don't have previous experience in using similar platforms and webinar tools.
WebinarJam is one of the best software platforms for live webinars. One of the advantages of this software is that it automatically records webinars and sends replies to attendees immediately. The platform also syncs with EverWebinar, which takes second place on our list. This means all live webinars recorded on WebinarJam can be used to create on-demand webinars with EverWebinar. This is basically one of the free webinar platforms out there in the sense that you can try its services up to two months for just $1.
Features
WebinarJam offers a rich set of tools for communication. As a host, you can access live chats and allow attendees to ask questions or post comments. Moreover, you can pull the audience into the live webinar and turn them into contemporary participants. There is also the option of sharing private messages with moderators.
Perhaps the thing we love most about this software is that it integrates with a range of powerful email marketing platforms, including Mailchimp and GetResponse. By using this option, you can send all your webinars automatically to people on your email list. However, the software is not ideal for those who are looking for customizable branding; you can't customize pages and layouts on WebinarJam.
Best for…
…small businesses that want to advertise their products and services using webinars. However, even larger companies can benefit from this top-of-the-line software.
EverWebinar Review
Integration with other tools
⦿

Promo codes

⦿

Scheduling feature

⦿

Tools for conducting polls and surveys
EverWebinar is developed by the same team as WebinarJam and the two programs sync seamlessly. WebinarJam can record and save your live webinars automatically, while EverWebinar turns them into automated or on-demand webinars.
Pricing Plans
EverWebinar pricing starts at $597 per year of service. This entry-level plan allows you to invite as many people as you want to attend your webinar. One of the things we love about EverWebinar is the regular discounts on offer. For example, at the time of writing this review, there was a $100 discount on the basic package. With this deal, the total price dropped to $497 per year. Sometimes, these offers also include bonus features. If you're not satisfied with the software, you can ask for a refund via the company's 24/7 customer support.
User Interface and Type of Webinar
EverWebinar is an automated webinar software used for both on-demand and automated webinars. It recreates the live experience for attendees, allowing them to ask questions and send messages as if in real time by using the live chat feature. As a host, you can answer these questions wherever you are.
This software also allows you to start your webinar whenever you want. Compared to other software that enables only live webinars, this is a much better option, especially for those who use webinars for marketing purposes. You can set popups and promo codes on repeat to convert as many people as possible.
Features
EverWebinar is one of the best software platforms thanks to its variety of webinar tools and features for conducting polls and surveys. You can track how many attendees have registered and how many actually are attending your webinar. This software also sends you analytical reports on how much money your webinars have generates. You can use these tools to see your earnings per click or check how many people have purchased your product.
EverWebinar also comes with a great scheduling feature. You can not only schedule your webinar in advance, but you can also set it to repeat, for example, every hour. There are also alerts to remind attendees that the webinar is about to start. Moreover, there are tools blocking certain dates or unsociable hours; your webinar will automatically stop playing during those times.
Best for…
…users who want to scale up their business by including webinars as a part of their marketing strategy.
ClickMeeting Review
Integration with other tools
⦿

Different types of webinars

⦿

Waiting room with lots of features

⦿

Screen sharing
With its intuitive and customizable interface, ClickMeeting will provide you with a variety of features for creating webinars, meetings, and conferences.
This software is suitable for clients whose organizational skills aren't exactly the sharpest. It will guide you through the whole process from setting up the dates for your webinar and sending the invitations to planning and executing the session, then interpreting analytical data on the webinar.
Pricing Plans
ClickMeeting is a webinar platform that offers two payment plans. You can choose between monthly or annual billing and opt for a plan based on how many participants you want to invite to the webinar.
In terms of monthly plans, ClickMeeting starts at $25 for the Live plan, which includes up to 25 participants. The price goes way up to $279 per month for the Automated plan, which gives you up to 1,000 participants. At any time, you can upgrade your plan by logging in to your account and selecting the upgrade option. For the clients who need to host a webinar with more than 1,000 people, there is also the comprehensive Enterprise package.
When using this software, you can host an unlimited number of webinars and organize as many meetings as you want. Moreover, once you purchase the software, the license allows multiple people at your company to create webinars.
You have a chance to try this webinar software for free; ClickMeeting offers a 30-day free trial that lets you organize webinars for up to 25 attendees.
User Interface and Type of Webinar
ClickMeeting is known for its user-friendly interface, which is especially convenient for clients with little experience in making webinars. If you don't know how to do a webinar, there is also a step-by-step guide to help you create your first webinar effortlessly.
This is a browser-based program, so you don't need to worry about any complicated installation processes. ClickMeeting offers a choice between live, on-demand, and automated webinars.
Features
ClickMeeting is among the top webinar platforms in terms of the features it offers. For example, the software's extensive customization options allow you to make a good impression on webinar attendees from the outset. Before the webinar starts, you can inform attendees about the topic of your seminar, send them additional information, or just to introduce them to your company. Moreover, you can chat with them and send them email notifications in the waiting room. All industry-standard features like screen sharing are included.
When your seminar is finished, you'll benefit from a plethora of useful information, including reports and analytics on your webinar.
Best for…
…startups or freelancers who want to start small, then scale up to webinars with a large number of attendees.
EasyWebinar Review
Integration with other tools
⦿

Up to 2000 people can stream webinar

⦿

Detailed analytical report

⦿

Option to convert attendee into a presenter
EasyWebinar is one of the most-useful webinar hosting platforms. It includes a bunch of marketing tools and features that will help you to connect with your audience and promote your products.
Pricing Plans
When it comes to pricing plans, there are two subscription methods: monthly and annual. If you decide to pay for the EasyWebinar platform on a monthly basis, you'll choose from three tiers of pricing plans, with the first tier starting at $78 per month. One of the best features of this software is that all plans come with free webinar hosting courses.
Plans differ based on the number of attendees they allow. With the Standard plan, you can invite 100 people to listen to your webinar. The next step up is the Pro plan, which starts at $129 per month and includes 500 attendees. The Enterprise plan, which costs $499 per month, allows you to invite 2,000 people to stream your webinar. All plans include multiple users and an unlimited number of webinars.
You get a discount for committing to an annual plan – prices start at $59 per month and go up to $349. The only difference between monthly and annual commitments is the price..
User Interface and Type of Webinar
EasyWebinar is one of the simplest online webinar platforms to use, so you don't need to have any technical skills to get started. It's easy to set up, plan, and run a webinar, and you can host both live and automated webinars with minimal effort.
Features
EasyWebinar includes all industry-standard communication tools such as Q&A, live chats, and screen sharing. With this software, you can track the audience throughout the entire process – from registration to following up after the webinar. You'll get a full report on who attends your webinar, how many people leave early, who clicks on an action button… Interestingly, this software also allows you to upgrade an attendee into a presenter.
EasyWebinar provides the best webinar services for clients who want to host a webinar for marketing purposes. You can integrate the sales process into your webinar and follow it up step by step. With this software, you can get all-important information about your attendees and use it to help create an email marketing campaign.
Best for…
…users who want to host webinars to market their own products or services. However, it's also good for online meetings, conferences, and presentations.
LiveWebinar Review
Level of integration with other tools
⦿

Custom branding

⦿

Live video streaming and recording

⦿

Useful whiteboard module
LiveWebinar is a cloud-based communication service that offers a simple and affordable way to manage numerous types of online meetings. As one of the best webinar providers, LiveWebinar lets you manage webinars, training sessions, live streaming, chats, social media broadcasting, screen sharing, high definition (HD) recording, and is supported by all popular browsers.
Pricing Plans
This cloud-based webinar solution comes in four packages. Marketed as an advanced webinar software for small businesses, the first package won't cost you a dime. Conveniently named "Free," this LiveWebinar scheme lets you gather up to five attendees and records up to two hours. It also allows screen sharing and marketing automation and supports tests, polls, and surveys.
As one of the best webinar software providers, LiveWebinar offers an affordably priced Pro solution. For $11.99/month, you can welcome up to 100 attendees to a webinar and have six hours of recordings. This plan also supports sub-accounts, lets you host your events on YouTube and Vimeo, allows sending up to 200 email invitations every 24 hours, and integrates chat translation capabilities. The Pro plan provides a 14-day trial period.
If you opt for the Business plan, you'll be able to host an event of up to 500 participants. Priced at $95.20/month, this option also lets you record for eight hours, track participants, send up to 1,000 email invitations every day, and display ad banners. Like other top webinar providers, LiveWebinar has made sure that this plan supports full HD recordings. This option also comes with a two-week trial.
If all of the aforementioned features sound good to you, but none of the plans meet your needs entirely, you'll be happy to hear that LiveWebinar also offers customizable enterprise solutions. From the dashboard to the waiting room, there are more than 1,500 elements you can customize if you choose the Custom plan, which also lets you accept up to 1,000 attendees.
User Interface and Type of Webinar
One of the features that put LiveWebinar among the best webinar companies is the exceptional user experience. This fully customizable service lets you change logos, design layouts, pick room colors, and even come up with personalized registration forms to match your company's brand identity.
The platform lets you broadcast webinars, training sessions, and other online events on external media sources and social media platforms such as YouTube, Vimeo, Facebook, and Periscope.
Features
In addition to broadcasting, communication solutions offered by LiveWebinar include screen sharing and remote desktop access.
As one of the most widely used webinar service providers, this platform lets hosts invite attendees using a shareable link, assign team members various roles, and share content. To illustrate ideas and take notes, presenters can make the most of the grid and drawing tools offered in the whiteboard mode. If you'd like to measure your campaign's performance or gain any other actionable business insight, you can put LiveWebinar's surveys, tests, and polls to use. Teachers also enjoy these functionalities as they can conduct exams, see students' answers in real time, and set passing scores.
As one of the best webinar software for 2022, LiveWebinar integrates multiple CRM and marketing automation tools to help generate valuable insights into webinar statistics. Data collected from all types of events and meetings is used to create reports with detailed information on participants, attendance, devices used, locations, and session timings.
Best for...
...both small and larger businesses, LiveWebinar's solutions make an excellent choice for users who value social media broadcasting, customized branding, and audience engagement analysis.
Webex Review
Integration with other tools
⦿

Up to 10 GB of storage

⦿

Great webinar app

⦿

Video meeting rooms
Webex is designed for clients who want to host both webinars and conferences. This is a very powerful collaboration tool used by companies that want to achieve better communication among employees. The software also stands out by providing its clients a variety of features for creating evergreen webinars.
Pricing Plans
Webex is not a free webinar platform, but it is among the most-affordable software platforms. Pricing for the Starter plan begins at $13.50 per month for 50 participants and 5 GB for storing video content. The Plus plan costs $17.95 per month and includes up to 100 participants and 5 GB of cloud media storage. The most-comprehensive plan is the Business plan, with 200 participants and 10 GB of storage. Whichever package you decide to use, you'll get an unlimited number of webinars, meetings, and conference calls. Moreover, you can create webinars with the software for free up to 60 days.
User Interface and Type of Webinar
Webex is a cloud-based platform, which makes it easily accessible from all types of devices and operational systems. With this software, you can access your content in just a few seconds and always be sure that is saved properly.
This is a webinar recording software, meaning that you can record live webinars, turn them into evergreen webinars, and share them with a large audience. The software can host events for up to 3,000 attendees, with whom you can interact effortlessly. Even better, up to 40,000 people can stream your webinar.
Features
Webex offers a variety of basic features for user interaction, including screen sharing, live chats, and email and SMS reminders for attendees. It also comes with automated calls to invite people to attend your webinar.
Webex is a powerful collaboration tool used by companies to organize meetings, conference calls, or training sessions for employees. The software allows team leaders, managers, and CEOs to communicate face-to-face with their workers. It comes with a webinar app that enables users to access meetings from anywhere in the world. Webex has personalized video meeting rooms for hosting a larger group of people.
This software also provides advanced analytics features. You can see the number of total registrants and compare it to the number who actually attend your webinar.
Best for…
…large companies and enterprises. CEOs and managers use this software not only for educational webinars, but also to organize online meetings for their employees. However, this software might not be the best option for clients who want to host marketing webinars for product announcements and sales.
Zoom Review
Integration with other tools
⦿

Live chats

⦿

One-on-one meetings

⦿

Branding tools
Zoom is definitely among the best software for both webinars and video conferences. If you want to organize a video meeting, or you just need to share a presentation with your team, then Zoom webinar is the right choice for you. The software equips users with an outstanding set of tools for engaging their audience, including live chats, polling tools, and analytics reports.
Pricing Plans
Zoom is one of the few companies that provide limited free webinar services and features. The Free plan is widely used by startups and medium-size businesses, allowing them to host up to 100 participants. Users can hold an unlimited number of one-on-one meetings and 40-minute-long group meetings. Basic webinar features, like chats and webinar rooms, are included in this plan.
Zoom webinar pricing plans start at $14.99 per month and go up to $19.99 per month. All plans allow you to host an unlimited number of meetings. At any time, you can upgrade your plan and expand the size of your audience. With the Business plan, you can host 300 people, have up to 10 users, and enjoy advanced features for branding your Zoom webinar. You can also ask for assistance from Zoom team members and learn how to plan and organize webinars.
User Interface and Type of Webinar
Zoom is a modern webinar platform with an intuitive interface and an easily navigable dashboard. It's a 100% cloud-based platform, meaning you don't need to waste your time on overly complicated software installations or updates. Instead, you can access your webinars from anywhere and save all your data on the cloud. The maximum capacity of the cloud is 1 GB.
Features
Zoom video conferencing reviews show that clients like the software's robust set of tools for communication. The platform has live Q&A sessions and chats that allow the host to answer attendees' questions instantly. Apart from basic webinar tools, Zoom provides advanced features, including the option of integrating with other platforms. For instance, you can share your webinar with Zoom on Facebook Live, or you can integrate webinars with marketing automation systems like Marketo, Eloqua, Pardot, Salesforce, Kaltura, and Panopto.
Best for…
…clients who are looking for intuitive webinars and video meeting tools. A Zoom video webinar is great for holding both regular one-on-one meetings and large-scale webinars with up to 1,000 attendees.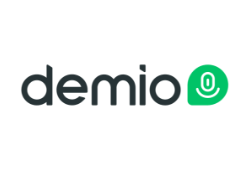 Demio Review
Integration with other tools
⦿

Hybrid webinars

⦿

Automated recording

⦿

Email reminders
Demio gives you all the features you need to host effective live webinars, as well as providing excellent tools for customization. You can choose from a range of page templates and tweak it to design a unique webinar with minimal effort.
Pricing Plans
Demio is one of the webinar platforms that has a free trial period of two weeks for all new clients. During this period, you can test all tools and see if they work for you. Demio's prices range from $49 to $234 per month. Each level of service supports at least 50 attendees and offers all the standard webinar features, including private chats, analytics, and webinar recording.
The Starter plan accommodates up to 50 attendees for live webinars. For $69 per month, you get all the features from the Starter plan, but you can host up to 150 attendees. The Business plan is designed for growing companies that need larger webinar rooms for hosting up to 500 people. This plan also allows multiple users, meaning you can get your team members involved and run several webinars at the same time. For these webinars and tools, you'll pay a monthly fee of $163.
User Interface and Type of Webinar
One of the reasons why Demio is on our list of the best webinar software is its versatility. This cloud-based software offers several types of webinar: live, automated, on-demand, and hybrid. This makes it suitable for a wide range of clients and purposes. Moreover, the basic webinar formats come with advanced tools. For instance, automated webinars created with this software run on autopilot and include features that imitate a real-time experience.
If you perform a webinar software comparison with other webinar platforms, you'll notice that Demio is one of the few that offers hybrid webinars. With this type of webinar, you can combine live streaming and pre-recorded videos.
Features
Demio is a robust program for those who want to host a webinar session effortlessly. It has an intuitive interface that allows you to set up a live webinar in just a few steps. And it's arguably one of the most powerful webinar providers when it comes to extensive automation. The software does all the work for you – from automatically recording and saving your webinar on the cloud to sending webinars instantly to those audience members who join the session late.
Apart from extensive options for customization and branding, Demio also has powerful tracking tools. You can collect information about registrants and send them automatic email reminders about upcoming events.
Best for…
…clients who are looking for automated webinar technology. The sleek platform makes this software handy for those who don't have a lot of experience in hosting webinars. The software also has the Like Live Replays feature. With this feature, your webinars will automatically be sent to all attendees.
WebinarNinja Review
Integration with other tools
⦿

Create unique webinar and waiting rooms

⦿

Provides sessions on how to increase sales through webinars

⦿

Run a group of webinars
WebinarNinja is a versatile webinar service provider with plenty of options for creating unique webinars and online events. This platform allows you to run a group of webinars without having to repeat the registration process before each one. Instead, an attendee can sign up for the first one, then automatically take part in all other sessions.
Pricing Plans
When it comes to pricing plans, you can purchase the software services on an annual or monthly level. There are several monthly pricing plans, mostly based on the number of registrants you want to include. The Starter plan is limited to 100 people who can attend your webinar in real-time, but the number of attendees who can watch the pre recorded webinar is unlimited. This tier of services also comes with live and automated webinars.
The Pro plan is the most-popular plan among webinar software users. It costs $95 per month and includes up to 300 attendees, as well as offering a range of webinar format options. The Plus version of the software starts at $159 for up to 500 attendees and hosts all types of webinars: live, automated, hybrid, series, and summits. The most comprehensive is the Power plan, which is like the Plus plan but includes up to 1,000 attendees.
User Interface and Type of Webinar
WebinarNinja is both web-based and cloud-based software, meaning you can sign up without having to download any bulky software.
According to Webinar Ninja reviews, users generally appreciate its interface, which is easy to use and extremely intuitive. The setup process is straightforward and it takes only a few seconds to create a webinar. The company offers excellent customer support 24/7 to help you in case you have any doubts or issues. You can also take part in training sessions, and from time to time you'll receive lectures on how to host a webinar or how to reach your audience and increase sales through webinars.
Features
WebinarNinja is a great platform for branding your webinar. You can customize both the waiting and webinar rooms to engage your audience and promote your company. WebinarNinja has modern templates and tools for emphasizing your brand's standout features, and the software also allows you to change the layout of the screen if you want to focus on one of the presenters.
Best for…
…users who want the fastest possible setup. Webinar is also arguably the best webinar platform for education.
FAQ
Which webinar software is the best?
There are plenty of good, modern webinar options on the market. When choosing one, you should know what exactly you'll be using the software for and you should follow our criteria to help you to pick the one that suits you best. There are many things to consider when purchasing, including the number of attendees you want to host, the type of webinar you want to create, and the additional features you might need.
What is the best free webinar service?
If you want to host a webinar for free, there are several good options. For example, you can use Google Hangouts or Skype for as long as you want, although these offer a fairly basic service. Some of the webinar platforms we've evaluated also offer free services, but only for a limited amount of time and users. If you're looking for a reliable platform to help you host and save your webinars in the long run, you should check out some of the proven options on our list.
Yes, webinars can make money. By customizing your webinar with your own brand, you can increase your brand awareness and promote your business. If you have a product or service to sell, a webinar is a good choice to convert your audience by sending them popups and notifications during the webinar. Additionally, some of the best webinar platforms for small business integrate with a lot of useful email marketing platforms that allow you to reach potential clients. Some platforms even specialize in creating marketing webinars.
A webinar is an umbrella term for all varieties of online seminars, presentations, and similar online events. It has the same characteristics as traditional seminar: a host, one or more moderators, participants, and attendees. The main difference between traditional seminars and webinars is that the latter takes place online. In most cases, a webinar is a live event, but there are also automated webinars - otherwise known as on-demand webinars - that are pre-recorded and can be used as many times as needed. Webinars are hosted virtually. Unlike live feeds, which are also live presentations, webinars allow attendees and participants to interact with each other. The best webinar solutions also include polls and Q&A sessions that let you collect information from the public. Webinars are beneficial in many ways. The most-obvious is that you don't need to travel anywhere to attend an event; you can access a webinar from anywhere in the world using your laptop or smartphone. Most platforms offer on-demand webinars, meaning you can register and schedule them at your leisure.
How to create a webinar presentation?
There are several steps to follow when creating a webinar. First, you need to decide which type of webinar you want to host. There are a plethora of options, and regardless of which one you choose, webinar software will help you set it up effortlessly. The next step is to invite attendees by sending them email invitations. You should be prepared for their questions and comments and organize a Q&A session after the webinar. After the webinar is finished, you can send it to your attendees.
Recording a webinar is really easy. If you're hosting a live webinar, the software you use will record it automatically. All the best webinar software allows you to send an automated reply to everybody on your mailing list. In some cases, this option is not allowed, so you'd need to tape and download your webinar then send it to the audience manually.