A growing number of small business owners and freelancers are choosing the convenience of a site builder when creating their business websites. Some of them appreciate the level of flexibility and customization options, while others are simply budget-savvy.
These entrepreneurs understand that an engaging business website is crucial for their company's success, but they also know that it's just one of the many things that a new business owner has to pay for. In other words, a business cannot become profitable unless you're careful about your expenses.
Luckily, creating a website doesn't have to be expensive. So, here is our list of cheap website builders. Each of these can help you establish an online presence without making a significant dent in your budget.
Why Do You Need a Cheap Website Builder?
A reliable site builder is crucial when you're starting an online business or creating a service portfolio. A typical site builder offers everything from web hosting and a custom domain name to site editing and can even manage blog posts.
But how much does it cost to establish an effective online presence? Developers charge a lot of money for their services, and you frequently don't get what you pay for. If you're just starting a business, you might not have an extensive budget on your small business checking account to cover website expenses.
That's why website builders are the ideal solution for anyone who doesn't have a great deal of time and resources to invest in this facet of their business. Here's our methodology for selecting the perfect, yet cheapest, website builders.
Identifying the Best Cheap Website Builders
There is no shortage of options on the market, and it's not always easy finding the ideal builder for your individual needs. It's important to focus on both the costs and the availability of features. Moreover, the right website builder needs to scale with your business as your operations expand. It should also have SEO and analytics tools to help you grow in the first place.
We've taken the time and carefully reviewed all the website requirements for running an online business. We've made a list and looked at whether each of these affordable website builders has the tools you need to advance your operations and enhance your profitability. Let's get into more details.
Ease of Use
Ease of use was the first thing we looked at with each of these solutions. Having lots of features is great, but it's equally important that it doesn't take too much time for you to figure out how to use them. Everything should be easy to grasp, and you should be able to set up a website in no time.
Complicated website builder software is an added expense in the long run. If something goes wrong, you need to be familiar with all of the different elements of your site to avoid the cost of hiring someone to fix it.
Features
It's important to select a website maker with the right features to simplify the complicated aspects of setting up and running a site. When building a website, you'll need a domain and web hosting. Unless you plan on doing this yourself, you should look for builders that include these components.
Of course, different sites require different features. eCommerce websites will need payment provider integrations and giveaway features. Blogs can benefit from a good newsletter and social media sharing buttons. People creating a portfolio will need a contact form and a quick scheduling option. Any additional tools or features that are offered to those building a new website are a nice bonus.
It's also important that the affordable website builder integrates well with other popular solutions. Your work doesn't stop once your website is up and running, and you'll need to use plenty of other tools. For example, an eCommerce site that doesn't allow integrations with inventory management software is more or less useless.
We've reviewed each of these elements with many different providers. The cheapest builders on this list will meet all of your basic requirements.
SEO and Analytics
SEO and analytics tools are also essential on a builder platform. You want to have the option to build your own website and grow your website's visibility with as little effort as possible. These tools enable you to attract new visitors and customers without requiring you to become an SEO or marketing expert.
Price
We understand the importance of a budget. That's why we've worked hard to find the best cheap and free website builders. Several names on our list offer free website builders, and paid alternatives have a starting price of no more than $15.
When setting up a new business, you'll likely need marketing tools and other services to help you manage your finances. As such, many people can only afford to allocate a certain portion of their resources for the website, or they choose to create a website for free.
That said, you can't afford to make too many compromises. Mediocre hosting, an irrelevant domain name, and generic templates can complicate things when you're trying to grow your business. Investing in a good hosting solution, website design services for a unique theme, and useful add-ons don't have to cost you an arm and a leg but will most certainly pay off in the future.
5 Best Cheap Website Builders for 2022
Web.com

Site123

Wix

Squarespace

WordPress
Cheap Website Builders: Reviews
Web.com Review
⦿

One hour of expert design support

⦿

Effortless drag and drop builder

⦿

Affordable
Ease of Use
Web.com is the first on our list because it is one of the most straightforward solutions for website building. It has a simple drag and drop interface and an impressive selection of pre-designed content blocks. What's more, it has more than 150 templates to help with the overlay.
Perhaps more importantly, it offers one hour of free support with its experienced website design team. With their help, you can understand how this builder works much quicker, and you can create the right website for your business.
Features
In addition to the drag and drop builder, Web.com has an impressive library of more than two million stock images you can use to enrich your website. If you have a brick-and-mortar business, you can also embed and customize Google Map placements with this website creator and make it easier for your customers to find you. To ensure that your customers are able to contact you, the builder gives you the ability to implement custom contact forms.
Moreover, you can rely on Web.com's builder to help you create a community around your product or service and promote it on social media. It has excellent social buttons you can add to your site, the option to embed social feeds, and other superb social sharing features.
Of course, if you don't want to handle the design of your website yourself, you can always ask the Web.com design team to create one for you. Their in-house web design services team can help you with creating both your website and a marketing plan.
SEO and Analytics
You'll also have several SEO experts at your disposal. The SEO team can help with both on-site and off-site optimization. This solution provides you with a personalized plan to help drive traffic to your website.
Price
Web.com is one of the most affordable options on the market. Its website builder pricing plans start at $1.95 for the first month, after which it will cost you $10 monthly. If you plan to use Web.com to create an eCommerce site, it will cost you $3.95 for an online store and marketing bundle for the first month. After the first month, it will cost you $20.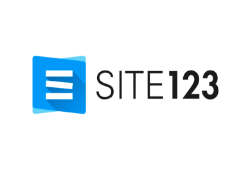 Site123
⦿

Highly affordable prices

⦿

Website editor

⦿

The fastest way to get your website online
Ease of Use
If you need a solution to get your website up and running quickly, Site123 is your best bet. Among the names on our list, this is the easiest website builder to use, promising to help you get your website online in less than an hour. And that's not an exaggeration.
All you have to do is choose the template and update your content. You won't have a lot of customization options, but if you need a practical site, this is a perfectly suitable option.
Features
Site123 offers everything from free hosting to free domain registration and third-party integrations. You can create a one-page or multi-page site that looks good on any device. Furthermore, you can enhance your site design with a variety of professionally-matched color palettes and multiple layouts. There is also a rich library of images and icons for all the visuals you'll need during the website creation process.
Meanwhile, its app market has all the web apps you'll need to boost your site, including everything from the right forms integrations to the live support chat options. Here, you'll also find eCommerce tools, payment gateways, web admins, and marketing tools.
SEO and Analytics
For what is potentially the cheapest website builder, Site123 has some great SEO features you can use to drive traffic to your site and increase your customer base. You can rely on it to set up a perfect sitemap or create beautiful meta tags. You can also use its 301 redirect tool or Webmaster tool to improve your SEO efficacy.
Its website doesn't brag much about its proprietary analytics tool. But it's good to know that you can effortlessly integrate Google Analytics and other analytics tools into your brand new website.
Price
Site123 is an entirely free website builder for any small business. With the free plan, you'll get 250 MB of storage and bandwidth as well as a subdomain. By upgrading to the Premium plan for $12.80, Site123 delivers a free domain name for an entire year along with other perks like more storage and bandwidth and eCommerce tools. It also allows you to remove the floating tag and connect your domain for $7.80 per month.
Wix Review
⦿

More than 800 professionally designed templates

⦿

Excellent SEO and analytics tools

⦿

Many customization features
Ease of Use
Wix is one of the most popular solutions for building websites, and for good reason - it's widely considered the easiest website builder to master. It has more than 800 website templates, all created by professional designers, to help you get started.
Wix also offers an excellent editor to create the website from scratch for those who are already comfortable with using website builders.
Features
This website creator offers users a unique level of freedom when it comes to designing a site. Its advanced design tools help you edit existing templates and adapt them to your particular vision.
If you're not into creating every inch of your website yourself, you can also rely on the Wix builder wizard called Wix ADI. All you have to do is answer a couple of questions, and the wizard handles the rest.
Wix also has more than enough tools to cover the unique needs of different types of online businesses. You'll find excellent eCommerce, booking, and portfolio tools. Moreover, restaurant owners will find everything they need for an effective and appealing website. Users can also monitor the actions of their visitors thanks to the industry-leading marketing tools.
To help you power your website, Wix offers more than 250 integrations. Simply put, whichever feature you need when you decide to make your own website, you'll find it with this builder.
SEO and Analytics
Wix comes with an exceptional set of SEO and analytics tools. It allows fully customizable meta tags, optimizes your site structure to match the one required by search engines, and has excellent integration for Google Search Console. Additionally, it offers a personalized SEO plan for your website. Overall, if you need a solution with built-in tools to help you generate organic traffic, Wix is the ideal business website builder.
Every Wix website also gets Wix Analytics. It allows you to stay updated, know and understand your customers, and track your visitors. Wix also throws personalized insights and actionable tips into the mix to help you get more customers and generate more revenue.
Price
You can use the Wix website builder entirely free, but it comes with a certain set of limitations. For example, eCommerce features are out of reach for the free website builder plan. Also, you'll have to get comfortable with the domain you get from Wix and its ads on your website. However, even as a free website builder, Wix will be able to provide you with an excellent website in no time.
If you decide to go with a premium plan, the most affordable option will cost you $8.50 per month. The cheapest business premium plan, which enables you to receive payments from your customers, costs $17 per month, which is still very affordable compared to other website builder prices.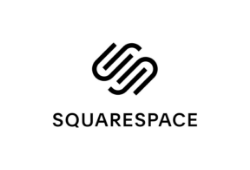 Squarespace Review
⦿

Exceptional SEO and analytics tools

⦿

Fully customizable templates

⦿

All-in-one solution for every website type
Ease of Use
Another entry on the list of cheap and easy website builders is Squarespace. In addition to an excellent selection of templates that you can use and modify, it offers starter layouts, customizable design elements, and much more.
Due to the exhaustive list of options, this isn't exactly the easiest website builder to use, and there is a notable learning curve. However, once you familiarize yourself with all the functions, you'll be able to create an astonishing website.
Features
Whether you're creating an online store, portfolio, blog, or a professional website, Squarespace has the features you'll need for every aspect of the website building process. You can rely on Squarespace to help you with marketing, eCommerce, and handling your domain needs.
It also comes with an exceptional logo maker, scheduling tools, and SEO and analytics tool - all of which aren't typically an integrated part of website development costs.
SEO and Analytics
Squarespace's advanced SEO tools enable users to improve their website's visibility through an SEO panel. From here, you can effortlessly set up all the descriptions and meta titles. It also comes with clean URLs for each page, static URLs for your eCommerce products, and many other options. All these are meant to ensure that your website stands out in Google searches.
Squarespace also enables you to learn more about the traffic and trends through website analytics. You can use the analytics tool to get better insight into who's visiting your site and how they're interacting with your content. This will allow you to better understand everything from bounce rate to sales rate per product.
Price
For the vast number of features and options you get with Squarespace, its website design pricing plans are more than affordable. Its most basic plan, which is excellent for portfolio sites, for example, costs $12 per month. On the other hand, its most advanced plan for eCommerce stands at $40 per month.
WordPress Review
⦿

Intuitive editor

⦿

For blogs or full websites

⦿

Advanced design customization
Ease of use
WordPress is probably one of the best solutions if you're looking to build your own website. It's free to get started, but it might take a bit of time to figure out how to use it because of the sheer range of options. Still, once you understand how it all works, you'll be able to create a unique and fully functional website for your business. However, if you decide to go with WordPress as your builder of choice, you could hire a design agency to create the basic overlay of your website you can use as a guideline.
Luckily, with the new Gutenberg editor, the website building is fairly simple and feels a little like playing with lego blocks. You can create a whole site with this simple website builder by dragging and dropping the design element or "blocks".
Features
WordPress has been around for a while, and there is an impressive community working on upgrading it at all times. This solution has many basic features already integrated, and you can customize them to fit your vision.
However, if these WordPress native features aren't enough, you can turn to its extensive database of plugins. These add-ons bring more functionality to your website and make WordPress the most reliable builder for websites. The builder's database has more than 55,000 plugins, with new ones added every day. You can get your hands on some of them for free, while others come with a price tag.
Overall, these cover everything from simple sign-up forms, excellent SEO plugins, eCommerce solutions, and integrations with almost all the popular software solutions available. With WordPress, you won't have to compromise on features you'd like to have on your site.
SEO and Analytics
The plugins we've mentioned are also the key to your SEO and analytics needs. You can effortlessly install all the popular analytics tools to your WordPress dashboard. It also has an excellent selection of SEO tools, which will help you improve your ranking on Google.
Price
Technically, you can have your website up and running for free with WordPress. You'll get a subdomain and powerful hosting options, as well as a free theme and the necessary plugins for your website. If you're on a tight budget, WordPress is your best bet and the cheapest website builder for your small business.
FAQ
Yes, you can create a basic website with Wix entirely free. However, these free websites come with Wix ads, and you won't be able to use a custom domain. Furthermore, if you want to build an eCommerce store on Wix, you'll have to sign up for one of its premium plans.
What is the easiest website builder?
Whether a website builder is easy to use depends on your skills. If you've never used one before, then we certainly recommend Site123, which comes with an exceptionally easy website builder. If you have some tech skills, then going with WordPress might be a good choice because of the long list of options.
Can I use a website builder for free?
Yes, there are many free and cheap website builders available that can help you create an engaging website. However, it's important to know that all these have their limitations. Some offer very basic features, which may not be sufficient for your individual needs. They might also undermine your branding efforts because of the customization options or the ads on your site.