Bad evaluations on Glassdoor, negative feedback on Facebook, errors on Wikipedia, regrettable Snapchat posts, Yelp reviews that attack your company - they can jeopardize or even destroy your business. But if you react adequately, they can be handled effortlessly and even become assets with the help of reliable reputation management services.
Related Product Categories
Why Do You Need Reputation Management?
Reputation management platforms and services include useful online reputation marketing tools and features for internet reputation repair and maintenance. These services give you a square look at how the internet sees you, plus a fighting chance of improving your reputation. Whether you are looking for online reputation management services for individuals or need comprehensive tools to rebuild your brand, you'll find the agencies we list here helpful.
Reputation management has long been part of public relations. Now, it's focused on the internet. Prospective customers look at Glassdoor, Yelp, LinkedIn, and other such websites when deciding whether to do business with you. Unflattering reviews and comments can easily damage your business - even if they are untrue.
Businesses turn to reputation management to minimize the harm done by news articles, blog posts, negative reviews, or social media. Some reputation management services even use search engine optimization and other techniques to help rank positive information about your company higher on search engine result pages, relegating the bad reviews to the seldom-visited second page.
Even the best review systems can't screen out every prankster, scammer, and consumer with a grudge. Reputation management solutions can help tip the scales in your favor by monitoring review sites and inviting those who rate your company favorably to submit written reviews.
Reputation management providers help individuals, startups, and major brands create and maintain positive online images. They inform you of your current reputation, alert you to negative data, and propose strategies for cultivating positive public perception.
The best online reputation management services can be surprisingly inexpensive. There are even free sites that scan the internet and deliver reports on negative information along with tips for correcting errors and improving your reputation. At the other end of the spectrum are experienced consulting agencies whose services cost thousands or tens of thousands of dollars per month. Of course, when a major brand faces a PR disaster, price is a secondary consideration.
Whether you are looking to boost your online image or your company's, you'll want a reputation management service that is competent in a set of baseline tasks:
PR services

are the oldest marketing tool in creating a positive image of the brand.

Review management services

help you collect, analyze, and manage customer reviews. The best services let you gather reviews from multiple sites and compare them to find trouble spots. Customer feedback is a powerful guide to improving your company's products and services.

Content creation and distribution

are crucial in presenting yourself and your company in a positive light. Carefully written blog posts, landing pages, Instagram descriptions, long posts, and YouTube videos can boost your reputation and upgrade your position versus competitors.

Social media services

include the creation and management of social media accounts for your brand. This is one of the most important

reputation management tools

because consumers increasingly rely upon recommendations and reviews on social media when making buying decisions. Comments on these sites can boost your business or crash it down.

SEO optimization

helps you get positive content on the top of search engine results pages. It's not enough to have positive reviews, well-written blog posts, and a portfolio of awards. If it's not visible on Google, it might as well never have happened.
Our Methodology for Evaluating Reputation Management Companies
We evaluated a range of vendors offering tools for do-it-yourself reputation management and whose experts do all the work for you. Each company earned a place on our list by scoring well according to reputation monitoring capabilities and other key criteria.
Review Monitoring and Managing Software
This is the foremost criterion. A modern, easy-to-use program can save you lots of time and money. If you don't need a team of SEO experts, writers, or PR consultants, the usability and effectiveness of reputation management platforms is your only concern. The software comes in the form of an app or a web interface. It is designed to help you acquire, track, and analyze reviews and other online references to your company. The platforms are equipped with powerful search engines that can bring all the relevant mentions together. You'll find reviews and comments from Facebook, Instagram, Tripadvisor, Glassdoor, and many other sites.
All the best reputation companies focus on review monitoring and management. You're alerted when someone posts a rating of your company online, and you can quickly ask happy customers to post a detailed review. This is the fastest way to detect your customers' negative and positive reactions.
Reputation management programs often provide feedback widgets and survey tools to collect responses from customers before they post negative reviews. You can answer customers directly and see if you can somehow help them and avoid negative reviews.
Analytics
Reputation management tools not only collect reviews, surveys, and other customer feedback but analyze it too. You can see whether reviews are trending more or less positive over time. Analytic engines let you track response to particular features of your product or service. Feedback will tell you if potential customers think your price is too high or your product too hard to use. Tracking the keywords your customers use can tell you which aspects of your products or services are appreciated and which are merely tolerated.
Content Creation
The online reputation services' ability to create and promote positive online content is the next thing to have in mind when choosing a reputation agency. This service includes writing blog posts, web pages, Wikipedia articles, and social media posts that show your company in the best light. Some of the vendors we evaluated are mostly focused on these services, insisting that content strategies are crucial in maintaining a positive online reputation.
Search Engine Optimization
A good reputation company creates positive content, promoting it online so that your company ends up at the top of search engine result pages. With enough positive content, negative reviews can be pushed down to the second page, where hardly any prospective customers will ever see it.
Social Media Management
Top online reputation management companies provide excellent solutions for managing your company's reputation on social media. You can find out how your brand is seen on various social platforms like Facebook, Instagram, Twitter, and YouTube. You can analyze the results to see how your products and services fare among certain demographic targets. You can even use the website's dashboard for tracking your social media reputation, gathering up comments and reviews, and responding to them online. You can even reach out to customers to request feedback. At a minimum, the software should allow you to set up a notification to alert you every time someone talks about your brand.
The best online reputation management companies on our list give you experienced managers who know what and when to post on social media. This service includes tracking and, when possible, deleting negative results from social media channels.
Customized Pricing Plans and Packages
If you are wondering about the reputation management cost, you should know that this service doesn't come cheap, and most agencies negotiate pricing separately for each client.
In most cases, you can contact the reputation management provider and get a free price quote after answering a few questions. The price can vary based on your current position and which online reputation management tools you need, as well as your company's size.
The price also depends on the number and type of services you contract for. In some cases, clients are interested only in a software solution, not a team of expensive experts who develop and implement a unique reputation strategy.
We evaluated providers that offer a variety of services and products as well as user-friendly websites for do-it-yourself online reputation management.
Customer Support
Customer support is always important. It is natural, therefore, for us to evaluate web reputation management services based on how friendly, fast, and reliable their agents are. In this industry, the best support agents not only demonstrate expertise in how to use the company's products but can also instruct customers how to understand reputation management and develop a strategy. Some companies provide access to customer support during business hours. Of course, the best option is to have agents available on a 24/7 basis.
Top Online Reputation Management Firms
Podium: The most comprehensive analysis of online reviews

BirdEye: Best solution for do-it-yourself reputation management

WebiMax: Best for small businesses that need comprehensive digital marketing services

Reputation.com: The most user-friendly dashboard

Thrive Internet Marketing Agency: Best software for monitoring online reviews
Reputation Management Services Reviews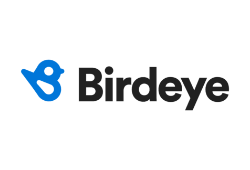 BirdEye Review
⦿

Video reviews

⦿

Advanced analytical engine

⦿

Templated responses creation
With a customer base of more than 50,000 happy professionals and businesses, BirdEye is one of the best reputation management companies. BirdEye offers a wide range of services to improve your online reputation. It is a perfect choice for both small and enterprise-class companies that seek insight into customer feedback. BirdEye helps clients conduct surveys and boost positive reviews across social media channels.
Pricing Plans
There may be a BirdEye pricing plan, but the company doesn't disclose it. Instead, visitors to the company website are encouraged by chatbots to make appointments with salespeople who will help them assess their needs and plan a response. Only after the sales pitch is complete will the company reveal how much the services you need will cost you.
Services
BirdEye earns a spot among the best reputation management services for its ability to track, acquire, and manage reviews. It is straightforward to use even if you don't have much experience. The toolbar has several buttons that evoke services to help you start improving your internet reputation immediately. For example, the Review button evokes a screen for tracking and managing reviews.
Of course, the handy toolbar is not this service's only property that helps keep things in order. Here are some of the features that make BirdEye one of the best online reputation management services for startups, small businesses, and large companies.
Review monitoring: BirdEye lets you collect as many reviews as you want from more than 150 websites and social media channels, including Google, Facebook, Amazon, Yelp, Glassdoor, and Airbnb.
Get new reviews: BirdEye also helps you collect new reviews through different channels of communication. You can use SMS, email, a website form, social media, or even a kiosk at your location. At any time, you can send your happiest customers personalized requests for reviews. This online reputation management software is loaded with questionnaires and templates. Just pick one, customize it as you like, add questions, and send it to customers. Respondents who use the BirdEye mobile app can even leave video reviews.
Manage negative reviews: It's impossible to avoid negative reviews, but BirdEye makes it easy to get insights into them. The BirdEye interactive dashboard tracks negative reviews and sends you notifications so you can answer promptly. Prompt responses can help you convert your negative image to positive with online reviews.
Analytical tools: This BirdEye review would not be complete without mentioning that the website and its dashboard include a powerful engine for analyzing data from reviews, surveys, and social media channels. You can use keywords (BirdEye will suggest some) to create categories that you want to analyze. For example, a caterer might create categories like food and service, add keywords, and compare performance in these key areas.
Customer Support
BirdEye's excellent customer support team will cheerfully and promptly answer all your questions. The website includes many useful articles and tips for managing reviews, using the site, and understanding analytics.
WebiMax Review
⦿

Dedicated digital manager

⦿

Negative reviews deletion

⦿

Content creation
WebiMax is among the best online reputation management companies because it offers comprehensive digital marketing solutions for businesses, including online review management, social media reputation management, public relations, website design, and lead generation. WebiMax implements modern marketing strategies and includes tools for suppressing negative reviews and comments from appearing in the top-ranked Google pages.
The WebiMax team focuses on improving your online image by promoting positive content. The provider has experienced SEO specialists, content writers, and social media specialists who can help you create content and improve your online presence.
Pricing Plans
The prices for WebiMax online reputation services are disclosed only after you have consulted with a member of the company's sales team. Once the company's representatives understand your needs, a team of experts will research your reviews and determine how your company is valued on social media channels. This data will result in a no-obligation report on your company's reputation and a strategic plan for addressing problems. Sign up for services, and you will be assigned a digital manager who will help you execute a reputation-improvement plan for your business.
Services
WebiMax offers a variety of "reputation defenders" - products that aim to improve your website reputation. The company combines its powerful reputation management tools in an interactive dashboard for tracking and managing reviews.
Sometimes, the best thing to do with negative reviews is to snow them under with an avalanche of reviews from happy customers. WebiMax helps make this happen, using email and SMS to reach out to satisfied customers and encourage them to write favorable reviews.
WebiMax will notify your entire team whenever a review is posted. It's a great way to ensure that colleagues know what they must do to improve the products and services you sell.
The WebiMax reputation management platform has a powerful search engine and other tools for finding and distributing positive reviews on other platforms: LinkedIn posts, your Facebook page, your company website, and so on. The reputation management system can help you identify unsatisfied clients so you can reach out to them via email or SMS.
Once you collect your reviews, the platform's powerful analytical tools help you analyze them. You can see exactly how positive reviews contribute to your reputation. WebiMax's experts will help you identify your weaknesses, too, so you can address them.
Among WebiMax's advanced features is content creation. Once you have set goals and developed a strategy, this service can help you implement it. The online reputation management company employs writers who can help you to create all types of content - articles, homepages, blog posts, and more - to enhance your reputation and bring you more website traffic.
Customer Support
WebiMax offers excellent customer support. Once you sign up for WebiMax services, you will be assigned a personal manager who will help you improve your online presence. The entire team of experts is available if you have questions.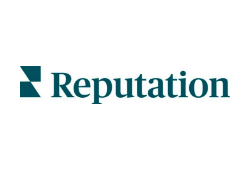 Reputation.com Review
⦿

Mobile app

⦿

Comprehensive online platform

⦿

Conduct surveys
Reputation.com is an American reputation management agency that offers comprehensive public relations services, mostly to large companies. This provider has robust tools for managing online reviews, building a business listing, conducting surveys, and improving social media presence. Companies in industries as diverse as finance, retail, healthcare, hospitality, senior living, property management, and automotive use Reputation.com's online presence management services. The agency offers clients both a robust platform for self-service and a full suite of professional services.
Pricing Plans
Reputation.com pricing is available only after consultation with the company's sales team. The pricing plans are designed for each client individually, presumably based on the client's particular needs. Contracting for services gives you access to a team of digital reputation management advisors who will help you create a custom plan for improving your company's online presence. Since the provider offers a range of different services, its reputation management online programs can vary in price.
Services
This company offers two service models. You can use Reputation.com tools to perform reputation management on your own, or you can authorize the company's team of experts to help you achieve your business goals. If you choose the do-it-yourself approach, you will find the company's online platform easy to use. This is a good choice for small business owners because it costs less. You will know within a few weeks if you need extra help from Reputation.com public relations professionals.
Reputation.com reviews your online reputation with surveys and polls if you like - a feature not found with most reputation management systems. The company's robust analytic tools help you understand the results and transform meaningful feedback into action. You can track survey results and other data on the online dashboard, which lets you focus on negative responses, reviews, and mentions.
Reputation.com's social media monitoring works hand in hand with the content-publishing features. You're alerted to problems promptly, and you can publish responses efficiently on Facebook, Twitter, Instagram, and other platforms.
Reputation.com review solutions are based on a fast, efficient collection of customer ratings. You can track what your customers say about you on as many platforms and websites as you like. You can also send personalized messages to customers via SMS and email. For example, you might ask customers who post positive ratings on websites to add detailed reviews.
The Reputation.com mobile app runs on Android and iOS. It lets you monitor and respond to public reviews and comments immediately, wherever you are.
Customer Support
Reputation.com has an experienced team ready to help you at any time. The website is loaded with valuable guides, blog posts, e-books, and videos that can help you understand what business reputation management is, what the stakes are, and what you can do about it.
Podium Review
⦿

Webchat widgets

⦿

Customizable pricing plans

⦿

Instant notifications and alerts
Unlike other reputation management providers, Podium is primarily focused on review management solutions, and in that regard, it excels. The powerful platform makes reaching out to and securing positive reviews from satisfied customers easy by employing a set of embeddable messaging tools. It also gathers evaluations from Google, Facebook, Bing, and the best review sites. Armed with this information, you can respond quickly. If you are looking for comprehensive services like social media management or content creation, you should consider other providers. But if you're looking to stay in touch with customers and get detailed insights into their opinions, Podium is a perfect choice.
Pricing Plans
Like many of its competitors, Podium discloses its reputation management pricing plans only after consultation with sales staff. The customer service personnel will help you create a plan for your business based on the reputation services you need. For example, if you want to focus on communication with your clients, it's best to choose the Messaging module. You can choose as many modules as you need. Next, you write about your business - your current position in the market, your goals, the number of locations, challenges you face, and so on. Then Podium staffers design a package for you. A 12-month contract is required. After a year, you can switch to month-to-month renewals.
Services
As a reputation protector, Podium offers diverse services for acquiring, monitoring, and managing reviews and other forms of customer feedback. In addition to providing a faster, more comprehensive way of collecting customer feedback, this business reputation management provider summarizes that data on a compelling dashboard that provides an overview and performs analyses. Podium gives you forms and templates you can use when soliciting reviews from happy customers and embeddable widgets to gather their personal information. Its mobile app lets you follow up with customers via SMS while staying up to date wherever you are, whenever you want. It lets you respond to reviews and communicate with your team without delay. It's easy when you get a notification every time someone posts a review of your company's products and services.
In addition to online reputation monitoring, Podium offers convenient ways to stay in touch with customers. For example, you can use web chat messages. This feature comes with numerous options for customization, including personalization using images or selections from a library of avatars.
Podium deserves a place on our list despite its limited features because of its strong analytical engine. The platform makes it easy to conduct a detailed analysis and see what changes you should make to your products, services, or customer relations. In addition, its reputation management services let you track in-house performance. You can easily see which of your employees are most productive and successful in getting customers to post positive reviews.
Customer Support
Podium customer service is available via phone, chat, and email. You can ask them for information about the company's services, or you can talk to agents about the best solutions for your company. If you already use Podium products, the company will assign you a manager who will help you get the most out of Podium tools to improve your online reputation.
Thrive Internet Marketing Agency Review
⦿

SEO tools

⦿

Real-time review monitoring

⦿

Personalized plans
Thrive is a digital reputation management provider that offers all the services you need to establish a positive online reputation and suppress the negative image of your company. Among Thrive's offerings are digital marketing management, web services, content creation, social media services, eCommerce services, and reputation management. The agency has clients in many industries, including healthcare, hospitality, transportation, real estate, banking, and finance.
The company also offers comprehensive Amazon marketing and SEO services. If you have an eCommerce store, this provider might be a perfect choice for you.
Pricing Plans
The Thrive management group offers customized pricing plans for its online reputation management services. The company requires information about your company and its needs. It responds with a custom proposal.
Services
Reputation management package:

Thrive's development team has designed powerful but user-friendly software for creating, managing, and improving your online reputation. This software lets you generate reviews, sharing the best on your company's website, Facebook page, LinkedIn, or any other platform. Embed Thrive's customizable widgets in web pages so your customers can communicate with you easily.

Online reputation repair:

It is not easy to repair a negative online reputation. However, with a committed team and powerful

online reputation management

and

SEO

tools, it is possible to minimize the harmful effects of negative comments and reviews. Thrive's agents will tailor a long-term plan to repair your online image. The plan may include contributions from the agency's writers and SEO specialists, who can create blogs, news releases, and other content to help you build a positive reputation while ranking better on search engine result pages.

Online review management and monitoring:

This essential service is included in all Thrive's reputation management programs. It involves constant tracking of new reviews, sharing positive ones, and pushing down negative ones. Thrive sends alerts every time someone posts a comment on your products or services so you can react instantly.
Customer Support
Thrive reviews on the internet show that clients are generally delighted with the services provided by team members. Customer support is available 24/7 for Thrive clients.
BrandYourself Review
⦿

Glassdoor review management

⦿

Step-by-step instructions

⦿

Personal score tracking
BrandYourself offers excellent services to individuals and companies seeking to repair a damaged reputation and create a positive image on the internet. This is a great service for freelancers or job seekers who want to build a great online image. The company's website is equipped with a powerful engine that scans your profile on the web and gives you a detailed report on your score.
Pricing Plans
The cost for BrandYourself's public reputation management services starts at about $400 per month - you need to contact the provider to get a custom proposal.
The company's website includes a form that lets you get a free reputation report and general advice for dealing with any problems that are identified. You have to give your email address to get that free report, however, and BrandYourself sales professionals will follow up vigorously to see which paid services you might find useful.
Services
This cloud-based platform offers its clients both personal reputation management services and business reputation management solutions.
The platform is widely used among entrepreneurs and freelancers who use its tools to improve their professional reputations. BrandYourself lets you track your score over time and see how well you are doing at enhancing your professional reputation.
BrandYourself starts by scanning your profile on social media channels and Google, highlighting comments and images that might have a detrimental effect on your career. This allows you to act proactively and remove the problematic content so that potential employers or customers don't see it.
BrandYourself offers a variety of internet reputation management services to businesses. The easy-to-use software lets you delete negative posts on social media channels, including Facebook, Twitter, and Instagram. Moreover, the BrandYourself team consistently creates fresh, positive content and spreads it over the internet. The company's SEO experts continually work on review pages to increase the visibility of positive posts.
BrandYourself employs a variety of strategies to improve your company's reputation. One of them is to give you insight into the public reputation of your team members, plus tips on how to improve their online profiles.
The BrandYourself team has developed a specialized reputation management tool for tracking and managing Glassdoor reviews. Many job seekers read Glassdoor reviews before applying for a job. BrandYourself lets you reply to unfair reviews immediately to minimize their impact on potential employees.
Customer Support
Whether you are a company owner or a freelancer, customer support plays a crucial role in online reputation management. BrandYourself's first-class support team is reachable via live chats, email, and telephone. Moreover, the company's Resources section provides several free guides, webinars, and courses to help you grasp the concept of reputation management.
This is one of the best online reputation management companies for reviews management, so you can be sure you will get top-quality services and the assistance you need.
Reputation X Review
⦿

Wikipedia development

⦿

Negative reviews deletion

⦿

Yelp reviews management
This reputation management and SEO agency helps you repair damaged reputation and boost your online image by deleting or suppressing negative content. Content creation is key with Reputation X. The company's writers improve your social media reputation while publishing articles and web pages about your company on important websites like Wikipedia. Reputation X has a powerful dashboard for collecting and managing reviews from different websites.
Pricing Plans
Reputation X offers a wide range of internet reputation management services, from review monitoring to SEO services. The agency's a la carte pricing structure means you can pick the specific services you want and pay for them monthly. A chart on the company's website discloses the cost of each one. For example, a contract for managed review-related services costs $225 a month per location if you have at least a hundred locations.
Three main pricing plans are available to serve the needs of different customers: Basic, Professional, and Enterprise.
The Basic plan is the best for managing small businesses' and personal reputations. The price starts at $3,000 per month. The plan includes a variety of strategies for repairing your online image.

This

reputation management firm

says its Professional plan is the most popular. With it, you can push down unwanted content or even delete negative review pages. The price for this plan is $5,000 per month, and it includes a variety of services like Wikipedia page building and review management.

The $8,000-per-month Enterprise plan is reserved for big companies and politicians who have extensive media exposure.
If none of these fit, you can call on the agency to create a plan tailored to your specific needs.
Services
Reputation X has developed powerful technology for online reputation monitoring and management. If you sign up for services, a team of experts will research your status, develop reputation and SEO strategies, and create fresh content for you. The agency serves various industries, like health, real estate, politics, marketing, and communication.
Reputation X helps users repair their online reputations by deleting negative content from Google - or at least reducing its visibility. It can even help you remove content from YouTube. The agency uses several other strategies that can diminish the impact of unfavorable content. Under some circumstances, the Reputation X team even asks publishers to remove harmful posts.
The agency's reputation software allows you to track reviews on Yelp and ComplaintsBoard.com. Negative reviews on these platforms can jeopardize your image. The Reputation X team's strategies help eliminate these damaging comments and replace them with positive content - reviews, blog posts, and web pages that show your business in the best light.
Customer Support
The Reputation X website offers detailed information on the company's services. It also has numerous blog posts in which you can find valuable background information about reputation management strategies and methods. At this site, you can learn many things about the benefits of using online reputation monitoring services. If this wealth of information overwhelms you, simply post a query to Reputation X's highly responsive customer support team via phone, chat, or email.
Reputation Management Consultants Review
⦿

Positive search results management

⦿

Negative content deletion

⦿

Keyword research
In business for more than a decade, Reputation Management Consultants is among the best online reputation management providers for businesses of all sizes. It has helped many companies rebuild their online images and boost their brands.
The company says that the best results take time. That's why it nurtures long-lasting relationships with clients, helping them implement the most effective solutions for permanent, lasting results.
The strategies that this agency has developed include tactics to reduce the damage caused by bad content. Customers often call in Reputation Management Consultants to rebuild a reputation that has been compromised. This is the kind of online reputation management agency you turn to when the cruise line you represent has a ship run aground or the hotel you manage is hit by an unknown virus that puts guests in quarantine indefinitely.
Pricing Plans
RMC provides customized plans and programs for each client. The agency's experts evaluate your position and prepare a plan with proposed solutions. The plan includes a fast and effective strategist who can help you fight against negative results. The team will come up with suggestions and ideas about how to create high-quality content to rebuild your company's positive image.
The reputation monitoring service also includes fast press release distribution services and a customized website strategy that helps your assets - your positive content - rank on the first page of search engine result pages.
Needless to say, none of this comes cheap. But if your business is on the line, no price is too high.
Services
RMC says it starts recovering damaged reputations by applying powerful engines to locate and compile a list of your brand's negative results. The software can help you find reviews or comments that are posted on different platforms and websites. For instance, you can find out if your competitors have mentioned your company or if your customers are dissatisfied. RMC prides itself on developing deep solutions that can hold your reputation online clean for years.
Of course, the agency helps you to generate fresh, positive content too. All Reputation Management Consultants reviews agree that the agency excels at SEO services. You can be sure that the pages you create will be optimized and well-ranked on search engine result pages.
RMC offers social media services too. The team you hire can create and manage business pages on Facebook, Twitter, and Linkedin. Whether you are a successful freelancer who wants to promote specific services or a business owner who wants to reach more customers, this provider might be an excellent choice for you.
Another great feature is the asset authority. By creating optimized content and adding citations from credible pages, RMC makes your assets more visible. Your backlinks will be better and more numerous with this review management company.
Customer Support
The RMC website offers valuable information about the agency's strategies and tactics to help you repair your public image. If you have additional questions, you can contact customer representatives any time by email or phone. RMC operates globally, with offices in the United States, South Africa, Sweden, Canada, Australia, New Zealand, and the United Kingdom.
FAQ
How much does reputation management cost?
Most agencies provide customized reputation management services pricing. The price depends on the services you need and the current position of your company. For example, if you are dealing with lots of negative reviews, you will need access to experts and the best online reputation repair tools for suppressing negative reviews, comments, and posts. Creating fresh content is an essential part of rebuilding your online image, so your strategic plan should include an SEO content strategy.
Some agencies let users choose whether they want managed services or reputation management programs only. With the software solutions, you can work on the task by yourself. It is much less expensive than hiring an agency and its professionals. However, leaving your reputation in the hands of experts is handy, especially if you are dealing with lots of online attacks.
Reputation management pricing also varies depending on the size of your business. The agencies create personalized plans and prices for freelancers, entrepreneurs, small businesses, and enterprises.
What is the best online reputation management company?
In recent years, the number of agencies offering online reputation management products and services has rapidly increased. It's difficult to proclaim a single agency the best because different market segments have different budgets and priorities.
To pick the perfect company, you must first know which offers services closest to your goals. Many good providers are on our list, and we're sure that you'll find an excellent match.
These agencies provide tools for controlling and improving online reputation. They also allow you to hire a team to help you create and implement strategies for pushing down negative reviews.
Most agencies provide services for both individuals and companies and serve various industries, including health, hospitality, politics, and finance.
What is reputation management software?
It is a tool for acquiring and managing online reviews and customer feedback. This is self-service software, which means anyone can purchase a license to operate the software and use it to improve their professional or personal image.
Many programs include user-friendly dashboards where you can find a toolbar menu with features for creating customized requests and widgets. The software can collect posted reviews on social media platforms like Facebook, Tripadvisor, and Instagram. You can see negative reviews, respond to your clients, and try to turn negative reviews into good ones. Also, you can automatically post the best reviews on your company's website or social media channels.
The software is also useful for online reputation monitoring. Its various tools for data analysis let you determine what your customers like most about your company and how they scored a particular service.
Moreover, you can see how your company reputation changes over time. The best platforms can also show you which social media network your clients post the most so you can be prepared to answer them instantly.
How much does BirdEye cost?
BirdEye offers customized pricing plans for each client. You can send a quote to this review management company, and the BirEye team will research your business, check your current reputation, and send you an offer. Depending on your needs, the BirdEye staff will create strategies and help you to implement them to improve your reputation. The price for its services is created based on the number of products you want to purchase, value-added services, and the number of your business locations.
How to push down negative search results on Google?
It is possible to rehabilitate a damaged reputation by employing Google reputation management and other solutions that suppress negative content. You can push unflattering posts off a review site's front page, replacing them with positive evaluations. The same tactic, plus a little SEO expertise, works with content on search engine results pages.
The easiest and most effective way to get rid of negative content is to contact the website administrator directly and request the removal of the material. This is not always possible, however, so it is worth using SEO tactics to reduce the visibility of negative reviews. If you really want to be sure that people will not see the negative comments on your products or services, the best thing is to call on a reputation management services provider.
How much does ReputationDefender cost?
ReputationDefender is priced based on an evaluation of your company and its needs.
The cost of reputation management solutions varies depending on your company's current position, the size of your company, what services you wish to purchase, and other factors. It's much more expensive to hire public relations agents to do the work for you, but if you're losing money every day because of unfortunate events, it's easy to justify the price. Most vendors are happy to put together a custom pricing plan that will meet the needs of your business.