The days of affordable gas and taking driving expenses for granted are behind us: maximum savings is the name of the game now.
The best mileage tracker app monitors your mileage whenever you start the car, then provides you with a report of your expenses. If you're constantly using a vehicle for your job or personal needs or relying on gas mileage deduction, this kind of app is a must.
Check our methodology to see which parameters we took into account when we evaluated these apps, or look at the direct comparisons to see which one is the best pick for you.
Top Mileage Tracker Software
Related Product Categories
Our Methodology
Mileage Tracking
One of the first things every user should consider when looking for a mileage tracker app is the app's automatic mileage tracking capabilities. With this function, the app starts taking the odometer readings the moment you turn on the car and drive and stops when you shut down the engine.
It's an often overlooked feature that is especially valuable for people who collect receipts to get a mileage deduction from the IRS. People who qualify for this tax deduction have to collect detailed and precise records from the odometer from the start to the end of the relevant tax year.
They also have to state the starting and final locations on the trip and all the stops made along the way. A mileage counter app with the automatic mileage tracking option tracks most or all of these parameters for users, thus significantly reducing the time it takes to prepare such reports.
Apps with manual mileage tracking need assistance from the users to start and end the record-keeping process while on a trip. Some software with manual tracking might not be able to make timestamps, or users will have to insert trip stops on their own.
Mileage Classification
The app you use to track miles should have an option for mileage classification so you can quickly separate business and personal trips. This feature can save you a lot of time, especially if you use your car for both personal and work-related trips every day.
The IRS gives 58.5 cents per mile for business trips to users who qualify for the standard mileage deduction model. It also deducts 18 cents per mile for active Armed Forces members who have to relocate or for medical purposes and 14 cents per mile for charity organizations. With a simple tap, car owners can save money with apps that feature mileage classification.
Tax Return Mileage Reports
Whether you're using the IRS's standard mileage deduction model or the deductions for car expenses spent on qualified activities, a good mileage counter app will save the appropriate records for you. With this data, you can get various savings on your travel expenses.
With most mileage trackers, you can categorize expense reports with just a few simple swipes. You can quickly export data and split it into car rentals, repairs, gasoline, oil, depreciation, and insurance reports for tax return purposes.
Expense Tracking
Mileage trackers execute even more time-saving functions, such as expense tracking. With this option, users can survey various expenses or get photocopies of receipts. Any software that wants the title of the best running mileage tracker app should allow you to connect your credit cards and bank accounts, too.
Apps with more advanced expense tracking features will allow you to rank expenses into categories or even sync with gig economy apps or powerful accounting software to speed up the entire process.
Safekeeping the Documentation
Suppose the IRS accepts your request for the mileage deduction. In that case, you'll have to hold onto the documentation for three years, sometimes longer. You can quickly amass large folders with paper reports for the IRS, and one single lost paper report can spell trouble with the IRS bureaucracy.
A mileage tracker app for taxes can store reports on the hard drive or in the cloud. It removes the inconvenience of safekeeping dozens or hundreds of paper reports and keeps everything safe in one neatly organized place.
Whether you're saving reports for the company to track expenses, piling up documentation for an IRS deduction, or for personal reasons, you can count on the documentation to be ready on demand and neatly ordered.
Pricing Plans
Mileage trackers are great at saving money on business trips and making IRS-ready reports for additional deductions, but only if their price is affordable. Any piece of software that calls itself the best auto mileage tracker app should be economical, which is why we first look at the subscription plans offered and assess what you get out of them for the price.
Some users rely on several business-saving apps and often combine mileage trackers with the LinkedIn client search apps such as the LinkedIn Sales Navigator to review and sign new business deals. While using several specialized apps is great for business growth, the prices of these apps can stack up easily. It's therefore paramount to find affordable mileage tracking solutions that won't eat into your budget.
Platform Coverage
The best mileage tracker apps try to cover as many operating systems as possible to provide people with accessibility and ease of use on their smartphones, laptops, office computers, Bluetooth devices, and more. If you cannot carry a mileage tracker with you since it's bound to a desktop-oriented OS, you won't be able to get accurate driving expense reports.
Top 5 Mileage Tracker Apps
Everlance

Hurdlr

TripLog

MileIQ

Stride

SherpaShare
Mileage Tracker App Reviews
Everlance Review
⦿

Creates tax prep reports for revenues and business expenses

⦿

Make photocopies of receipts and track deductible business-related mileage

⦿

Robust and easy to use spreadsheets for Schedule C tax filing
Overview
Everlance is a mileage tracker packed with several expense-monitoring features. It has a revenue, deductible mileage, and expenses tracker that will work well for self-employed individuals, freelancers, or owners of small businesses. It's the best business mileage tracker app if you want to create detailed and organized spreadsheets for tax purposes.
Mileage Tracking and Classification
Wherever you travel, Everlance tracks your mileage through GPS. With a single tap on the phone, you can switch the current trip between personal and business-related. The capabilities of the mileage tracker tool are connected to the app's pricing plan.
If you have a free version, you can only use the manual mileage tracking tool by pressing the + option and then tapping the "Start Tracker" button. Even if you forget to start the manual tracker on your business trip, you can still effortlessly add a new route by pressing the plus button, then adding the starting and finishing destination.
As befitting of arguably the best mileage tracker app with a free manual tracker, the software will calculate destinations you've inserted and come up with the trip mileage.
On the other hand, if you're paying for the Premium subscription, you'll have access to the automated mileage tracker. As soon as you start the engine and drive, the tracker will detect vehicle movement and begin with the mileage monitoring.
Expense Tracking and Safekeeping
For users looking to speed up the expense tracking process, Everlance gives you the option to take snapshots of expense receipts, save reports to the cloud, or sort expenses into various categories. In other words, Everlance is the best mileage tracking app for those who want complete control over their transportation expenses.
You can sync up several of your credit card and bank accounts for a more streamlined access to expense tracking. The software works with over 1,500 financial institutions in the US, Canada, New Zealand, Australia, and the UK.
This software has powerful tax reporting and Schedule C options. If you have a Premium subscription, you can work on your reports directly from the app. Otherwise, you can export it as a spreadsheet (.CSV file) and work from there. It even has the option to export complete reports to PDF files.
Pricing Plans
There are two pricing plans: business and self-employed. The most affordable business plan is the free version, of course. However, it might not be the best free auto mileage tracker app we can recommend since it comes with several functional limitations.
For example, you can only automatically track 30 trips, which is not enough if you regularly rely on a vehicle for your job. On the other hand, you can have an unlimited number of manual mileage tracking trips, expense reports with receipt uploads, CSV file export, and access to a management dashboard. Free users can only contact customer support via email, though.
The CPM Business subscription has all the features available in the free version, along with unlimited automatic mileage tracking, commute detection, and add-ons such as managed reimbursement, license and insurance validation, and motor vehicle record validation.
It is the best gas mileage tracker app for validation reports - and the steep subscription price reflects this. It will cost you $118 per year, but you'll also get VIP customer support and educational training.
The FAVR Business subscription costs $398 per year. On top of all the previously-mentioned features, you get a customizable plan for budget reimbursement, variable rate adjustments monthly, and ERP/HR system integration.
The Self-employed plan also has a free version with fewer features than the Business one. The Premium plan costs $60 annually, offering some of the options from the CPM plan plus the CSV and PDF export and a deduction finder feature.
The company's solopreneur alternative to its best mileage tracker app for small business use is called Premium Plus and costs $120 per year. You get everything from previous self-employed plans, plus unique one-on-one training and VIP customer support.
Platform Coverage
Everlance works with iOS and Android mobiles with high review scores from over 20,000 users. You can use it without any issues in the vehicle and rely on automatic mileage tracking when you start driving.
Summary
Everlance is an excellent mileage tracker for solo entrepreneurs and small businesses. It features automatic driving detection, several analytical tools and reports, and IRS-ready mileage logs.
The only drawbacks with this software are the free version's limited scope and occasional automatic tracking issues, where the app won't detect car movement for some users.
Hurdlr Review
⦿

Income tracker syncs with PayPal

⦿

Automatic mileage tracking calculates deductibles

⦿

Calculates self-employment, state, and federal taxes on your income
Overview
If you're a member of the gig economy, Hurdlr is a great automatic mileage tracker app for you. It is a complete expense tracking tool that can sync with Uber, Airbnb, Lyft, and other gig economy software. You can also connect this app with your financial accounts to get a better overall picture of your expenses.
Mileage Tracking and Classification
The automatic mileage tracker worked superbly for us from the get-go, so we could leave it to do its thing and focus on driving. With a simple swipe, you can select if the current route should be categorized as a personal or business trip. As a strong contender for the best mileage tracker app for your car, it also automatically calculates deductible expenses on business-related trips.
Expense Tracking and Safekeeping
You can connect your bank accounts with Hurdlr to monitor every expense and then catalog the expenses however you wish. And if you don't want to deal with filtering expenses on your own, you can let the app categorize expenses as they arrive. You can pair it with a good business task organizer app to maximize your working output.
Hurdlr users can also track income whenever they sync the app with Lyft, Uber, Airbnb, Uber Eats, and other gig economy software accounts. Any payment that passes through the app can be marked as business income. Those who upgrade to the premium version of this mileage tracker app can enjoy the automated income labeling according to specified parameters.
On top of it all, the app also tracks and calculates quarterly and annual federal, state, and self-employment income taxes.
Pricing Plans
The free version has limitless manual mileage tracking, expense and income tracking, tax calculations, and exporting these reports to the email. The Premium plan adds unlimited automated mileage tracking, auto-income and auto-expense tracking, and automatic state and self-employment tax reports for $100.08 - $120 per year (depending on whether you go for monthly or annual payments).
The Pro version costs $200.04 per year and features double-entry accounting, yearly tax filing, invoices, and more reporting. Finally, there is a separate Enterprise plan that you'll have to get a quote for. With it, users have access to live training, white-label, APIs, and SDKs, which you can't find on other mileage trackers.
Platform Coverage
You can run this app virtually everywhere, as Hurdlr works on desktop and laptop devices, iPhones, iPads, Android phones, and even SaaS devices. Users can activate Hurdlr almost from any device and the mileage tracker app for iOS and Android systems worked for us without a hitch.
Summary
Hurdlr has unique features such as invoicing and accounting options available in the higher pricing plans. You can also track vehicle mileage with the automatic deductible expenses. The only features we'd like added are route planning and a statistical overview of the user's daily trips.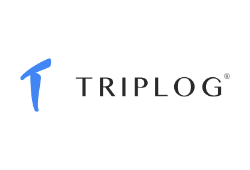 TripLog Review
⦿

Users can choose between seven different methods of mileage tracking

⦿

Able to track fuel, tolls, parking, and meal expenses

⦿

Two additional TripLog USB devices provide mileage tracking via GPS while reducing battery consumption
Overview
TripLog is a great mileage tracker app for Android devices since the software gives you more mileage tracking options than similar apps for this OS. You can rely on one regime of tracker if you're looking for precision or use the other if you want to save on the phone's battery.
The most significant advantage this app has over other mileage trackers is the inclusion of route planning in the paid plans. If the app is not enough, purchase USB dongles to get more precise tracking and improved data transfers.
Mileage Tracking and Classification
Users can add trips or vehicles and check the map before activating the automatic or manual mileage tracking functions. TripLog is the best-rated mileage tracker app because you can choose one of seven auto start options. They define when the app begins the mileage tracking after you start up the car.
MagicTrip is on by default; it tracks mileage automatically within the first two minutes after the car starts moving and stops if it is not moving for more than five minutes. The second tracking option is Car Bluetooth, where you set the speed threshold, and if you reach that limit, the mileage tracker activates.
The TripLog Drive is a USB dongle with implemented GPS tracking, so you don't need a smartphone to track mileage. You also save on the battery usage and data transfers, something that even the best-paid mileage and expense tracker app solutions on the market have trouble doing.
The other USB dongle, TripLog Beacon, has a mileage tracker that goes online when you reach the speed threshold. It relies on Bluetooth to communicate and preserve the battery.
With the Plug-n-go method, the tracker is active the moment you insert the device to charge and stops tracking when you remove the device. Lastly, the OBD-II scanner connector syncs with your car's diagnostics and transfers data via Bluetooth.
On top of these tracking methods, you can also set your speed threshold when the tracker activates and a timeout option where you set how many minutes the vehicle has to go idle before the tracker goes offline.
As befits any good business mileage tracker app for Android, TripLog has a responsiveness feature that allows you to set the GPS tracking precision, with the higher settings increasing data and battery consumption. And with one swipe, you can label any trip as a business or private one.
Expense Tracking and Safekeeping
You can track several types of expenses, such as entertainment, meals, and parking, or add the unique costs that go with driving. The most important one is tracking fuel consumption. The app will provide data on the average price, current fuel economy, and the total fuel spent.
TripLog is much more than a simple app with a mileage tracker. It also allows you to take photos of receipts and upload them. You can store them on the Cloud for IRS-related deductions.
You can check expenses that other employees have sent to you with the web dashboard and approve them manually. The app will create a detailed payroll report for any expense you approve. You can also ask for vehicle and non-vehicle-related tax write-offs, IRS-ready reports, and more. TripLog can export finished reports into PDF, HTML, and CSV formats.
Pricing Plans
You'd expect what many call the best business and personal mileage tracker app to have higher-than-average subscription prices, but that's not really the case here. Users can subscribe to one of two pricing plans or buy the two available USB dongles.
The free version has manual mileage tracking, tolls, fuel economy, and parking expense tracking, and a limitation to 40 automatic mileage tracking trips. It's also usable for one user only.
The Premium version license costs $59.99 per year for up to ten users. It adds an unlimited mileage tracker, credit and bank syncing, and expense tracker with an OCR receipt snapshot functionality.
Finally, the Enterprise edition has everything included in the previous plans, allows for flagging of overreported mileage, gives access to an admin console, and more. However, you need to contact the sales team to get a price quote.
Platform Coverage
As with other apps for tracking mileage, TripLog is available on iOS and Android smartphones and directly from its web page. The mobile support, plus having USB dongles as an option, allows users to quickly set the automatic mileage tracker to work in the background so they can focus on driving.
Summary
TripLog is an excellent expense and mileage tracker that comes with expansive customization options. If you want to switch between different mileage trackers, TripLog has you covered. You can also quickly create reports for unique driving expenses or payroll. Separately purchasing a subscription and USB dongles drives up the cost, but it's worth it considering the quality of the product on offer here.
MileIQ Review
⦿

Thorough mileage classification options and subcategories

⦿

Ability to classify driving categories via the data visualization tool

⦿

Extensive web dashboard settings
Overview
MileIQ's automatic mileage tracker and its accounting features make this an excellent ​​mileage tracker app for different businesses. For example, the web dashboard is second to none. And since Microsoft has bought the development company, Office 365 Business subscribers can use this app for free.
Mileage Tracking and Classification
The automatic mileage tracker kicks in after driving for half a mile or so. The tracker might not detect any route with a distance shorter than that. In case you get stuck in a traffic jam, MileIQ has a 15-minute idle period, so it will still be able to continue with the automatic tracking.
However, even as the best paid automatic mileage tracker app, MileIQ has its limits. If your vehicle is immobile for longer than 15 minutes, the app will close the current trip log, and create a new trip when you resume driving. Once you have a mileage tracking record in the app, you can change the vehicle information or add more cars via the web dashboard.
This software has one of the most robust mileage classification tools on any tracker app we've seen. Not only can you shift between business and personal trips with a single click, but you can also use existing or create new and unique trip classification subcategories. Many mileage tracker apps don't have this level of trip customization.
Whether it's a customer visit, a meeting, an airport visit for business purposes, medical or moving-related, or a commute for personal reasons, MileIQ can handle any travel classification request. You can set working hours, and any travels taken outside of this period will be labeled as private trips.
Expense Tracking and Safekeeping
The web dashboard has extensive report options. Not only can you locate the driver employees and their trip history, but you can also edit, review and label these trips.
Once you're done, you'll get a pie chart made from various route reports. These reports may include details on toll and parking expenses, and, along with the data visualization feature, they make MileIQ the best mileage tracker app for short-distance travel expenses. You can also create tax-ready and accounting reports and export them as PDF or CSV files.
These days, many companies rely on customer management tools to maintain healthy customer relationships, but sometimes you just have to get some face time with your clients. This means that business-related expenses often include many trips on the same route.
MileIQ can identify these trips that occur on the same path or pass through the same locations. The frequent drives option takes note of such trips and lets you know if you're about to head down a similar road again. And if a route is mislabeled as a frequent one, you can quickly remove it from this database.
Pricing Plans
Regrettably, MileIQ is not a free mileage tracker app for business or private use, although there is a trial version limited to 40 trips. You'll have to part with $59.99 each year for unlimited use.
Team licenses are available, too. Teams Lite costs $50 per year per driver. This version has unlimited tracking for all drivers and an option to add or remove driver employees.
The Pro pricing plan is still in development. It will cost $100 per year for one driver when it's done. It will include detailed reports and rates, dedicated onboarding lessons, premium customer support, and all the features included in the Teams Lite version.
Platform Coverage
MileIQ is arguably the best vehicle mileage tracker app for iPhone and Android devices alike, with mobile apps being as packed with features (but still easy to use) as the web version.
Summary
MileIQ may be missing the route planning features, but the sheer scope of mileage classification options and the variety of reports you can create make this app an easy recommendation for just about anyone needing a solid mileage tracking app.
Stride Review
⦿

Option to select the business type for a specific trip

⦿

Accurate mileage tracker

⦿

Compatible with IRS-compliant and Schedule C reports
Overview
If you need a competent mileage tracking app that is entirely free, Stride will fit this bill perfectly. It's an excellent tool for users who spend their business hours traveling a lot, such as couriers and freelancers.
Mileage Tracking and Classification
Stride is the best simple mileage tracker app that's free to use. It offers automatic and manual mileage tracking that is easy to manage thanks to the streamlined user experience. This software brings one addition to monitoring that makes proving your mileage records simple: there is a map with your route displayed and highlighted.
If anyone asks you where you've been on your last business trip, you can merely show them this route highlighter and call it a day.
This app is also fairly precise with the mileage tracking; most of its records match the odometer readouts as long as there is a signal since it relies on GPS. This mileage tracker app is free to use, but its battery requirements are pretty demanding. We've had to set the smartphone's battery to high-performance mode to get Stride working as intended.
In other words, unless you have a charger handy, the app's heavy demand on the phone's battery risks your mobile and the app shutting down before a long route is complete.
Expense Tracking and Safekeeping
This software's well-designed UI makes perusing transaction and expense reports effortless. With a few screen presses, you can request a mileage and tax report from Stride. Its reports are also IRS-compliant since you receive details on the trip's date, total mileage traveled, trip classification, and destination.
It is the best free mileage tracker app for taxes and expenses, too. You can easily select one of over 30 expense categories and get a report. You can categorize expenses into tolls, parking, health insurance, inspections, passenger goodies, roadside assistance, dashcam, phones and services, or food and drink categories. Users can also insert their notes in these reports or take photos of the receipts.
Similarly, you can change the mileage classification from personal to business trip with a single swipe. If your job requires you to mix personal and business trips often, you can quickly select the percentage of the business voyages for specific expense categories.
Strife is arguably the best free mileage tracker app for a small business because you can export the report to a CSV file or as a spreadsheet and open it in Excel to get more expense details. Keep in mind that although you have over 30 pre-made expense categories, you cannot create new ones. Reports are IRS-ready, but you only get the overview for the entire year.
Pricing Plans
The best thing about this mileage tracking app is that it's completely free. It's filled with numerous excellent features, but you won't have to spend a single dollar on it.
Platform Coverage
Stride is available on Android, iOS, Web, Windows, Linux, and Mac operating systems. It is, without question, the best free mileage tracker app for iPhone and Android devices on the market.
That means you can get accurate mileage readings since you can use the automatic mileage tracker on smartphones and read complex expense reports on a laptop or desktop device.
Summary
If you need a competent mileage tracker that also has excellent expense report functionalities and is completely free, Stride is your app of choice. This app is not perfect, and the tracker gets confused sometimes, but considering it won't cost you anything, that's something we're sure you'll be able to live with.
FAQ
What is the best app to use for tracking mileage?
Each of the apps we've mentioned here is the pinnacle of mileage tracking technology, so you really can't go wrong with any of them.
What is the best free app to track mileage?
Stride is a great tracker that is free and comes with all the tools you need to get IRS-ready reports.
Is there an app that tracks miles driven?
Every app on our list labels finished trips in miles per hour.