If you want your goods to win the spotlight on Amazon, employing keyword research tools is a must. Amazon's marketplace is one of the busiest in the world, and to tap into this gold mine, you need to attract the attention of its millions of visitors.
Manual keyword research is important. But having a reliable research tool by your side is critical. We've tested multiple options to help you select the best Amazon keyword research tool. Check out our top picks and why they could be the right fit for you.
Jungle Scout
•

Intuitive user interface

•

Highly affordable

•

Reverse-search multiple ASINs
MerchantWords
•

Bulk searches

•

Powerful keyword mining tools

•

Affordable

•

Use coupon code SBGENIUS for 15% off 3 months!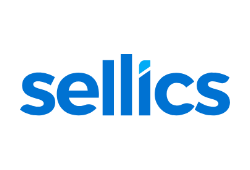 Sonar Tool (by Sellics)
•

Over 200 results per keyword

•

Google Chrome extension

•

Reverse ASIN lookup, real-life search volume data
Ahrefs
•

100 million keywords in the US Amazon database

•

Uses Clickstream data to generate relevant KWs

•

Unique metrics and reliable search predictions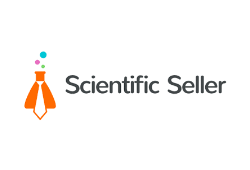 Scientific Seller
•

The most thorough tool for keyword research

•

Detailed list suggestions

•

Goes beyond relevant terms to find unique keywords
Keyword Tool
•

Finds long-tail keywords using Amazon's suggests

•

Listed search volume, Google Ads competition metric

•

Twice the keywords and additional features with Pro version
Amazon Keyword Tool Reviews
1. Jungle Scout Review
Keyword research data:
Search volume, Trend, PPC, recommended keywords
Free trial:
Yes, 7-day free trial
Search engines:
Amazon only
Jungle Scout is another easy-to-use Amazon keyword finder that is perfect for beginners thanks to its user-friendly interface. It promises to serve as an accurate and comprehensive Amazon keyword research tool at a very affordable price.
Features
Jungle Scout has all the needed metrics to show you which keywords you should consider for your Amazon products. This tool uses actual Amazon data to provide the results, as well as the exact search volume per keyword.
You can also rely on reverse ASIN lookup which will give you valuable insight into what words your competitors are using. And it doesn't stop with Amazon product research but can also help you with your ad budgeting, giveaways, and much more. All of these features are easy to install and use browser extensions.
Ease of Use
Jungle Scout is easy to use. All you have to do is type in your starting keyword, and the tool will handle the rest. It will present you with all the important metrics and some excellent keyword ideas in no time.
Once you have the keywords selected, you can effortlessly filter them, create lists, and export them with a single click. The recommended keywords sections will help you come up with new ideas to boost your Amazon keyword optimization, and you can use its instant insights to evaluate your PPC campaigns.
Perhaps one of its most critical attributes is the fact that its support team, which consists of Amazon experts, is available 24/7.
Price
Aside from a seven-day money-back guarantee, this tool doesn't offer a free trial, and you'll have to subscribe to one of the paid plans to find the keywords that will enhance your business.
The first tier with Jungle Scout starts at an affordable $49 per month and includes full access to the Chrome browser extension, three searches per day, and many other valuable features.
The next tier with this Amazon keyword tracking software starts at $69 per month but has an unlimited amount of searches. It also unlocks many of the advanced seller features, such as Alerts, Rank Tracker, and Inventory Manager.
The highest tier, called Professional, starts at $129 per month. This plan comes with everything included in the other two packages while adding up to six users and priority onboarding training, which makes it a solid solution for small businesses or SEO teams.
| Key Features | |
| --- | --- |
| Value for money | EXCELLENT |
| Ease of use | EXCELLENT |
| Keyword metrics | GOOD |
| Features selection | GOOD |
+ Show more
2. MerchantWords Review
Keyword research data:
Volume, strength
Search engines:
Amazon only
Coupon code:
SBGENIUS (Get 15% off for 3 months! )
MerchantWords is another well-rounded solution for those looking into Amazon keywords. This tool has been on the market for seven years, which is more than enough time to gain the right degree of experience and the trust of its customers. With an affordable price and a decent number of searches per month, it's the right tool for any rookie Amazon seller.
Features
Just like other keyword tools on this list, MerchantWords focuses on providing you with relevant keywords, competitors' keywords analysis, and uncovering new trends. It's also an excellent tool to choose if you are running out of ideas since it has more than ten different features to help you find all the new yet relevant terms to upgrade your Amazon keyword ranking.
You can rely on its Classic or Bulk Search and create Keyword Collections. There is also a reverse ASIN lookup feature and an Emerging Trends feature to help you uncover new keyword ideas. Of course, you can also see the relevant Page 1 Products with this tool, and the Digital Shelf feature helps guide you in improving your product optimization. There are also custom solutions for brands and agencies.
Ease of Use
MerchantWords is near the top of our best Amazon keyword tools list when it comes to ease of use. Every feature is neatly organized, ensuring effortless navigation, and each feature has quick links to the relevant tutorials. This is what makes it perfect for beginners since you can learn as you go.
Its Academy is also filled with useful videos, podcasts you can listen to, and blog posts that will transform you into an expert in no time. That said, this tool allows you to outsource your keyword research altogether so that you can focus on other important aspects of your Amazon store.
Price
Unlike the other Amazon tools on this list, MerchantWords has four different pricing tiers. The most affordable option is Silver at $35 per month, 500 monthly searches, and a single user in a single country. It also includes keyword explorer, the ability to perform a bulk search, and plenty of other useful features.
The Gold plan includes everything offered in Silver but goes a step further for $79 per month. This buys you a thousand monthly searches and expands the geographic coverage into a regional one. This tier also unlocks two additional features: Keyword Multiplier and Emerging Trends. These two tools will be extremely helpful in case you ever run out of ideas for your Amazon keywords.
The Platinum plan takes all the features from Gold and adds a few extra perks for $149 per month. The package offers global keywords in its results, allows for an unlimited number of searches per month, and adds up to three users. Lastly, the Enterprise tier makes all the features from Platinum available for up to 20 users. This plan costs $749 per month.
| Key Features | |
| --- | --- |
| Value for money | EXCELLENT |
| Ease of use | EXCELLENT |
| Keyword metrics | GOOD |
| Features selection | GOOD |
+ Show more
3. Sonar Tool (by Sellics) Review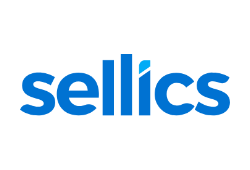 Keyword research data:
180 million keywords, identifies, tracks competitors' keywords
Free trial:
Yes, no sign-up required
Search engines:
Amazon only
If you're on the hunt for a comprehensive Amazon keyword tool for your products, Sonar Tool is a great option that's entirely free and doesn't even require you to sign-up. But unlike some of the other tools on this list that focus solely on words, Sellics offers to help you manage and optimize your Amazon-based business.
Features
In short, Sellics plans will assist you in managing your Amazon products and improving sales. Meanwhile, its keyword research tool allows you to find the right keywords easily and manage the results. You'll be able to perform quick in-depth research, create an effective list of selected Amazon keywords, and even add them to the listing creator.
Additionally, you can get access to the Sellics Advertising Platform, which includes tools like AI automation, bidding and keyword rules, as well as keyword and ASIN harvesting.
Sellics also offers market-leading PPC evaluations and hands-on PPC management, enabling you to improve your SEO product description and effortlessly keep track of your rankings and sales. Moreover, it helps you keep track of comments and questions, which is a crucial part of improving your offering.
Ease of Use
The basic Amazon keyword research tool, Sonar Tool, is easy to use. If you're searching for a tool that works quickly and doesn't require much in the way of effort, you'll appreciate the fact that Sonar doesn't even require you to sign up. All you have to do is type in the keyword or ASIN, and you'll get access to more than 180 million keywords from real Amazon customers in several languages.
You can get more advanced options by signing up for one of the Sellics paid plans. The site's user interface is nicely designed and intended to make your life easier. Even with its exhaustive list of features, it's easy to understand, navigate, and use.
As soon as you connect your Amazon seller account to this tool, it'll automatically import all your data. Another notable advantage of using this Amazon keyword search tool is that it offers webinars and blog guides that can be very helpful if you're just getting started.
Price
While Sonar Tool is entirely free to use, it doesn't provide you with key metrics to properly gauge the importance of your campaign. An additional free tool, called Sellics Benchmarker, can help you analyze your campaigns and identify areas with room for improvement.
Meanwhile, Sellics' Advertising Advisor plan which unlocks a broad range of additional features, costs $259/month with an annual subscription. This is a pricey option, and it doesn't exactly tailor to beginners. But it does offer an impressive list of features such as personalized platform onboarding and coaching as well as monthly performance reviews. The highest tier with this Amazon SEO tool costs $1,249 per month but comes with a team of experienced PPC experts who optimize your account.
| Key Features | |
| --- | --- |
| Value for money | GOOD |
| Ease of use | EXCELLENT |
| Keyword metrics | GOOD |
| Features selection | EXCELLENT |
+ Show more
4. Ahrefs Review
Keyword research data:
Difficulty score, clicks, and advanced SEO metrics
Search engines:
Amazon, Google, Yahoo, Bing, YouTube and more
Ahrefs is widely regarded as the most comprehensive keyword research tool on the market. This powerful keyword analysis tool is used by SEO experts worldwide on a daily basis. It's not focused solely on Amazon either. Instead, it provides you keyword ideas for ten different search engines with all the important metrics, suggestions, and competition research that you'll need to improve your sales.
Features
One of its most unique components is its ability to display advanced SEO metrics, including the return rate, clicks pre search, and the percentage of clicks and paid clicks. These features can help you step up your Amazon SEO game.
Moreover, you can see the local search volumes and metrics for any keyword in 170 countries.
From there, you can use this excellent tool to find new keyword ideas. These are divided into multiple categories, such as terms match, phrase match, and even certain questions you might want to answer about your product.
It's important to note that there are more than 100 million keywords in Ahrefs' US Amazon database alone, and as such, you should refine your monthly keyword search by using inbuilt filters.
This is an excellent solution for those that have an online shop on an eCommerce platform. With this tool, for example, you get competing keywords and an additional list of keyword ideas you can use to help your store rank better.
Ease of Use
Since Ahrefs is not an Amazon-specific tool, you might be slightly overwhelmed with the available features. There are many tabs you can click on, all of them delivering different parameters.
However, once you get the hang of it, Ahrefs is very simple to use. It has numerous tutorials, blog posts, and even an Ahrefs Academy, which offers more than 15 hours of relevant courses. These are rare components among some of the best keyword research tools.
Price
Ahrefs is one of the priciest on this list, and it doesn't have a free trial. The trial with this tool costs $7, and the basic Lite plan will set you back $99 per month. For that money, you'll get 10,000 searches per month and ​​175 reports per week for a single user. If you need keywords to optimize both your Amazon store and your website's landing pages, it is well worth the price.
The Standard package costs $179 per month. It covers 500,000 searches each month, 700 reports per week, and allows for only one user. But it doesn't stop there. This Amazon keyword ranking tool has even more expensive plans, including the Advanced option, which is $399 per month, and allows for 1.25 million searches, 1,400 reports each week, and three users.
The most expensive package is Agency, which costs $999 and is ideal for businesses, as it allows for up to five users and 2.5 million searches per month.
| Key Features | |
| --- | --- |
| Value for money | EXCELLENT |
| Ease of use | GOOD |
| Keyword metrics | EXCELLENT |
| Features selection | EXCELLENT |
+ Show more
5. Scientific Seller Review
Keyword research data:
In-depth keyword research
Search engines:
Amazon only
If you need a tool that provides an extensive list of keywords that can help increase the visibility of your products, Scientific Seller is the way to go. While it might not be the fastest solution, this completely free Amazon keyword tool brings science into the guessing game of SEO.
Features
There aren't too many features here. The team behind Scientific Seller promises new features for Amazon selling, but there are no specifics about the launch date.
That said, its main purpose is to provide you with as many keywords as possible, and that's something this tool does extremely well. It doesn't stop searching until you stop it manually. In the meantime, it comes up with the most comprehensive list of keywords you can get.
You can perform up to five keyword searches each day. Unfortunately, there is no way to export the list except to manually copy-paste your Amazon keywords onto a separate document. We're sure that this can be remedied with one of the new features.
Ease of Use
This tool is extremely easy to use, and there is no learning curve. All you have to do is type in the keywords you would like to research and wait while it does its magic.
While this tool isn't the fastest one out there and may come with significantly longer waiting times, the slow results are likely the side-effect of thoroughness. The team behind the software claims to use smarter keyword research that covers numerous terms people use when they conduct a search on Amazon.
Of course, there is the option to purchase a paid plan. These unlock a couple of additional features, such as exporting options, up to three times faster search speeds, and new regions to explore.
Price
We would wholeheartedly recommend this tool for beginners because even its free version offers plenty of resources. Of course, for more advanced options, you'll have to upgrade to one of the paid plans. The first one of these is Seller, which offers unlimited searches at twice the speed. Also, you'll get unlimited exports of keywords for Amazon each day for just $29.99 per month.
The Power Seller, which is the most expensive plan at $49.99 per month, unlocks three times the search speed and new marketplaces in 13 different countries.
| Key Features | |
| --- | --- |
| Value for money | EXCELLENT |
| Ease of use | EXCELLENT |
| Keyword metrics | POOR |
| Features selection | POOR |
+ Show more
6. Keyword Tool Review
Keyword research data:
Search volume, level of competition, CPC data
Free version:
Yes, pro version starts at $69/month
Search engines:
Amazon, eBay, Google, Youtube, Instagram
This is arguably one of the best Amazon keyword tool for those who are new to the e-commerce retail market. That's primarily because the Keyword Tool is remarkably easy to use. If you're looking to kickstart your Amazon sales, Keyword Tool can provide all the help you need.
Features
Keyword Tool offers carefully selected features that are designed to deliver results without overwhelming you with more advanced options.
You can count on this tool to provide all the essential metrics for selecting the right keywords to optimize your product descriptions. The focus is on keyword relevancy and search volumes, and you can even see which terms your competitors are using as their Amazon product keywords.
The Pro version takes things a step further with its Bulk Search Volume Analysis that covers between 7,000 keywords per day (Pro Basic) and 70,000 keywords per day (Pro Business). With the latter you also get up to 50 API requests per day and 10 user accounts.
Ease of Use
This is a great tool when it comes to ease of use. All you have to do is enter the term you're interested in, and you'll get relevant keywords to use.
You can effortlessly sort the results based on the most important metric and even add negative keywords. Narrowing your search to a particular department is also possible - all it takes is a couple of clicks.
Furthermore, you can export your Amazon keyword list in just a couple of clicks if you need to share them with your team, or import into your social media management tool, for example.
Price
This tool is available as an entirely free version. But for more comprehensive insight into what products people are searching for on Amazon, you'll have to upgrade to the Pro version.
Luckily, the Pro version isn't expensive. The basic plan costs $69 per month. It includes one user account and enables you to research up to 7,000 keywords per day. It also unlocks great features, such as Competitor Keyword Analysis and Search Volume Data, and doubles the number of Amazon search terms generated.
The Pro Plus plan will set you back $79 per month and includes 35,000 keywords per day along with all of the aforementioned features. The most expensive plan is for established businesses. It costs $159 per month, allows ten user accounts, and will allow companies to research up to 70,000 keywords per day.
| Key Features | |
| --- | --- |
| Value for money | GOOD |
| Ease of use | EXCELLENT |
| Keyword metrics | GOOD |
| Features selection | GOOD |
+ Show more
The 5 Best Amazon Keyword Research Tools for 2022
Jungle Scout

MerchantWords

Sonar Tool (by Sellics)

Ahrefs

Scientific Seller
Our Methodology
Reaching your targeted customers on a crowded marketplace such as Amazon requires a good grasp of SEO. Some opt for creating their own eCommerce stores but to the same effect. To maximize your products' chances of being seen by the people who want and need them, you'll have to add relevant keywords into the descriptions. This will help them stand out in search results.
Of course, you don't have to rely on a tool to do this - you can always perform manual research on Google and Amazon. However, if these are too complicated, too time-consuming, or you come up empty-handed more often than not, then firing up one of these Amazon keyword research tools might be a good idea.
Like with any other type of software, there are many providers and tools to choose from. This is why we did the legwork and selected the market's five leading options.
We looked at their features, what kind of metrics they provide you with, how comprehensive the results are, and whether or not they are worth the price. Let's discuss all of these parameters in a bit more detail.
After all, a good tool for keyword research on Amazon should help you optimize the description of your products so that you can make more sales. It should be able to help you find new keywords, and provide you with metrics, such as volume, or trend, to assist you in figuring out which one you should rank for. Some of the best tools will provide you with additional keyword ideas for you to try out if your first choice doesn't perform well enough. Furthermore, you want features that will help you put those keywords to good use. Once you start implementing these keywords, you'll likely find the features for organizing your keywords, planning your strategies, and filtering useless results very helpful.
Secondly, you want to look for one of the Amazon SEO tools that is simplistic to understand and use. If you are a beginner, going with a tool that has too many options might not be the best solution. You should opt for a tool that has a good selection of features, but comes without a steep learning curve. Each of these tools is supposed to make sellers' life easier, and not complicate it even further, so we've also checked how difficult they are to use and whether they are beginner-friendly.
Lastly, the price always plays an important role in selecting your tools. On this list, you'll find some free tools, but also some expensive ones. Depending on your needs and skill level, you might find some aspects of an Amazon keyword search tool more valuable than others. If you are a beginner, it is advisable to start with a free tool, and to test the more complicated ones as you start to understand what options you have when it comes to keyword research. It's certainly one of the best ways to understand how much you are willing to spend on one of these tools.
Hopefully, with the help of this guide, you'll be able to pinpoint the right tool for you and boost your product's visibility and sales.
FAQ
What is the best keyword research tool?
The most renowned Amazon keyword research tool is Ahrefs. However, other tools are worth mentioning, such as SEMrush, Moz Keyword Explorer, and SerpStat.
How do I find the most searched keywords on Amazon?
There are three simple ways to discover what Amazon users are searching for. Apart from using your reliable keyword research tool, you can also take advantage of its Autofill function. You can also use Google to give you some reliable keywords to work with.
What is the best Amazon keyword research tool?
Selecting the ideal tool to perform your keyword research on Amazon depends entirely on your needs and preferences. Beginners can opt for Jungle Scout because of its ease of use. Business people with many products can use Keyword Tool to get the most detailed list of keywords and ASINs. Meanwhile, more experienced sellers can go with Ahrefs or Sellics to cover multiple aspects of their business with a single software.