More than a third of the world's websites run WordPress. And why not? It's perfect for bloggers, startups, and large companies alike - and you can't argue with the $0 price. But where will you host your site? Hosting companies vary in performance, reliability, features, and prices. We've gathered stats on the best WordPress hosting providers to help you decide.
Related Product Categories
The Pros and Cons of a Free WordPress Website
WordPress is the world's most popular software for creating and running websites. Millions of amateur and professional web managers use WordPress every day.
WordPress software is free. The company offers three hosting options.
First, you can opt for free hosting on WordPress's servers. This is very convenient, and if you're a blogger, it may be all you need. The disadvantage is that your URL will be something like mysite.WordPress.com - the "WordPress.com" part of the URL lets everyone know that you're relying on free hosting from WordPress. It's not very professional. Also, you'll have to track down your own useful plug-ins and themes if you choose WordPress free hosting. Some of them are free, and some aren't.
WordPress offers upgrades to its free hosting plan. For as little as $4 per month, you can enjoy a professional URL, website management tools, plug-ins, and themes.
Finally, you can opt for a hosting plan from a company like the ones we review here. Most of these hosts install WordPress for you. You don't owe any money to WordPress for using its software, but you must pay a fee, typically monthly, to the company that hosts your website.
Third-party WordPress hosting companies let you pay for just the capacity you need. They come with productivity tools for configuring and managing your website - tools you don't get with even the best free WordPress hosting version.
Depending on what you plan to do with your website, you can choose a free WordPress plan, an upgraded WordPress plan, or a third-party plan like the ones we review here.
It seems complicated - but relax. You can start your site on a free WordPress plan and upgrade to paid hosting at any time. WordPress hosting services generally handle moving your website and all of its content to their servers at no charge - some promising that you won't suffer even a minute of downtime during the move.
We have evaluated some of the most popular and reliable WordPress hosting sites on the market to help you make the right decision.
Our Methodology for Identifying the Best Host for WordPress
Ease of use
Your WordPress host should help you install WordPress, design and build a website, keep the site safe and secure (including backups), and manage growth. It's unreasonable to think that you should spend weeks learning how to set up a WordPress site. And you don't have to - WordPress hosts generally handle the technical details of installing the latest version of WordPress and associated themes, plug-ins, and tools.
Most hosting providers handle installation so you can immediately start building your website. Some web hosts have dashboards, wizards, or the cPanel tool to help you set up your website easily and quickly.
Pricing
There are many free web hosting WordPress providers. We evaluated only proven companies that offer reliable paid hosting services. The WordPress hosting cost you pay depends on how large a site you plan to have, its features, anticipated traffic, and other features. WordPress cost also depends on whether you want managed or unmanaged services. With managed WordPress websites, you don't need to worry about any technical details regarding site management. You can focus on your company and its needs while the host's experts take care of the rest.
Customer support
WordPress is easy to set up and use. However, problems can occasionally arise, which means that you will need assistance. Our WordPress hosting reviews reveal hosting companies with the most knowledgeable experts. If you don't know how to build a website with WordPress, relax. Any provider you choose will give you access to agents who can help you with the setup process.
The web hosting sites on our list provide comprehensive guides and video tutorials to teach you how to host a website or explore the hidden costs that determine the true WordPress price.
Security
Security is an important issue, especially for online shops. All the companies we evaluated offer SSL certificates to protect transactions. The more visitors your website has, the larger the chance that it might be a target for cyber-attacks. That's why the best WordPress hosting sites provide excellent malware and virus protection.
WordPress Plug-Ins
The best WordPress hosts offer a wide variety of plug-ins to make your site more attractive and functional. We prefer providers that let you add third-party website builders, which give you more options for creating great blogs, online shops, and websites. If you're building an eCommerce site, you should take a hard look at WooCommerce, which includes tons of elements that will help you set up your shop quickly.
The Best WordPress Hosting for 2022
Kamatera

BlueHost

InMotion

HostGator

IONOS by 1&1
The Best Hosting Sites for WordPress Websites
Kamatera Review
⦿

Scalable plans and servers

⦿

Cloud firewall and load balancer

⦿

Managed services available
Kamatera has been around since 1995, having launched under the name OMC Computers initially. Despite the Byzantine roots of the name, Kamatera is a US-based and operated web hosting and IT services company. With scalable plans, 13 different data centers, and thousands of virtual servers across the US, Europe, Asia, and the Middle East, the company is well-positioned to suit most people's WordPress hosting needs.
The servers all come with Intel Xeon Platinum 8270 processors and feature a 99.95% uptime guarantee for your peace of mind. They are fast, too, boasting 600 Gbps of bandwidth. As with the best WordPress hosting solutions, the interface is as intuitive and straightforward to use as WordPress itself. The company offers many useful complementary features, such as a cloud firewall for added security and cloud block storage for adding extra hard drives to your cloud servers.
The firewall is especially handy, working effectively as a hardware VPN server, eliminating the need for getting additional VPN services. Kamatera's cloud load balancer is another fantastic tool aimed at improving user response time and system stability by distributing workloads across multiple servers in order to maximize performance and avoid throttling any individual server.
Due to the flexible and scalable nature of its services, Kamatera can offer some genuinely inexpensive WordPress hosting. The basic plan costs just $4 per month and comes with one IP address and virtual CPU with 1GB of RAM, as well as 20 GB of SSD storage and 5,000 GB of bandwidth per month at 10 GBit/sec. This is, of course, assuming you opt for CentOS, CloudLinux, Debian, or one of the other Linux solutions, as having Windows-run servers is a bit more expensive. For example, a Windows 10 system with two IP addresses and eight vCPUs with 12 GB of RAM and 100 GB of SSD storage costs $85 per month.
Everything regarding the price and features can be customized; you can add anywhere between one and 104 virtual machines and add more RAM, storage space, and so on. As mentioned in other best WordPress hosting reviews, the company also offers several additional features that can be purchased. Some notable ones include extended daily backup starting at $3 per month, as well as an excellent fully managed service that automates your virtual servers completely for around $50 per month depending on the other parameters you choose. It's also worth mentioning that all of the plans can be tested out with a one-month free trial and canceled at any time.
Technical support is available to all customers 24/7, and service staff can be reached via live chat, email, or phone.
BlueHost Review
⦿

WP Pro plan

⦿

CodeGuard backups

⦿

BlueHost WordPress Marketplace
In the web hosting business since 2003, BlueHost became an official WordPress partner in 2005. It has been providing specialized hosting services to WordPress site managers ever since.
BlueHost web servers are optimized for WordPress support. The company uses Nginx - a robust load-balancing utility that can accelerate sites and ease task management. The software is configured with a PHP FastCGI process manager, making server performance even smoother. As a BlueHost client, you will always get the latest version of the software with a range of features, themes, and plug-ins to install.
BlueHost offers three cheap WordPress hosting plans: Basic, Plus, and Choice Plus. The main difference among these plans is the number of websites you can run and the size of the SSD storage. The high-tier pricing plans support an unlimited number of parked domains and subdomains. The number of subdomains can be important for users who run eCommerce around the globe, allowing users from specific locations to see pricing offers for their regions.
The $2.95-per-month Basic plan is ideal for individuals who have only one website or blog to run. The very low price is available only with a three-year contract. At the end of those three years, the price renews at $8.99 per month.
The most popular BlueHost web hosting for WordPress plan is the Choice Plus plan, which costs $5.45 per month. This plan lets you create and host as many websites as you want. It includes unlimited bandwidth and disk storage. Moreover, the Choice plan features CodeGuard - a robust backup system that supports continuous website backup and the fast restoration of files if needed.
No matter which of the BlueHost plans you choose, you will get WordPress installation with automated updates, a Microsoft Office 365 license, and one domain registration for one year.
BlueHost WordPress hosting is really easy to use. After setting up your account, you can sign in to the WordPress dashboard and start creating or editing your website immediately. BlueHost website hosting for WordPress includes access to the company's WordPress Marketplace, which can help you find, buy, and install compatible WordPress themes, plug-ins, and utilities. The marketplace also provides access to professional WordPress consultants who can help you design and set up your website.
Running a WordPress site is not all that complicated, but if you run into trouble, you will find that BlueHost customer service is really helpful and knowledgeable. Customer service agents are available 24/7 via phone and live chat. Also, BlueHost web hosting has a rich knowledge base full of articles on how to create and manage your website or blog.
BlueHost's new WP Pro hosting plan offers fully managed WordPress hosting. Managed WordPress hosting is the perfect choice for users who want to focus on website growth without handling server maintenance and software updates. With this Bluehost hosting plan, you can improve your SEO results, manage social media, and gain insight into your traffic sources. It's a good choice if you're interested in analyzing the way people find and interact with your website.
InMotion Review
⦿

BoldGrid WordPress builder

⦿

Great backup support

⦿

Hundreds of WordPress themes
InMotion is one of the leading providers of website hosting plans for WordPress and other platforms. The company's optimized WordPress hosting plan is popular - and rightly so.
We recommend this provider to users who need their websites to deliver the best performance. InMotion provides great uptime stats, fast page loads (10x faster than with shared hosting), and the option to upgrade your WordPress hosting service as your website grows.
InMotion's WordPress web hosting plans come with WordPress already installed. You don't need to install or set up anything. You can access your WordPress site immediately.
Several of InMotion's subscription plans specify that your website will be stored on fast SSDs. They also offer plenty of tools for managing your websites. The main difference among InMotion's WordPress site hosting plans is the number of website visitors they can support.
The least expensive plan is currently just $6.99 per month and is the perfect solution for users who just have started their blogs. This pricing model includes 50 GB of SSD storage and domain registration for one year. The company says it's ideal for up to 20,000 visitors per month.
The next plan - WP-2000S, is currently also discounted to $6.99 per month and can host up to two websites. It is a great choice for small businesses or WordPress blog hosting. It comes with unlimited email accounts, 100 GB of disk space, more than 200 WordPress themes, and more.
InMotion's most comprehensive WordPress hosting plan for businesses can handle as many as six high-traffic websites, each with 300,000 visitors per month. This plan currently costs $19.99 per month with a three-year contract. The regular price for this package is $32.99.
Hard to choose? No problem. All InMotion hosting plans are scalable, which means that you can start with a basic plan and upgrade when your business outgrows it.
Each plan comes with a free BoldGrid WordPress plug-in. This is an excellent website builder that uses a drag-and-drop system to help you create, edit, and manage websites more efficiently.
InMotion automatically installs various security measures against viruses and cyber-attacks, which makes it a strong candidate for the title of the best hosting site for WordPress. All the files that are part of your website are secured with distributed-denial-of-service protection and robust firewalls. The company also developed a powerful WordPress hack and malware protection system as an additional layer of protection for WordPress blogs and online shops. Daily automatic backups are also included. The system makes copies of your files every day and saves them to your data storage. (Backup support is not part of the low-cost web hosting pricing plans, however.)
InMotion is a capable WordPress website hosting provider that offers its clients a lot of additional features. You can use WordPress plug-ins to create beautiful websites. The basic WordPress gallery comes with 200 themes, but with higher-price plans, you can get access to even more themes and templates, and you can customize them easily with the bundled drag-and-drop builder.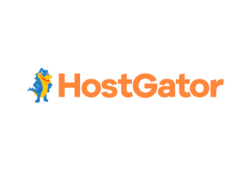 HostGator Review
⦿

Great site performance

⦿

Automated backups

⦿

Easy-to-use cPanel software
HostGator is a well-known web hosting provider with more than 800,000 clients all over the world. The company offers all types of web hosting solutions. Its WordPress web hosting services are really outstanding. HostGator starts with fast, powerful servers configured to support the latest version of WordPress. On top of that, you get free website migration with no downtime. Add managed website hosting services and low prices, and it is easy to understand why beginners and experienced website managers alike choose HostGator web hosting.
HostGator offers limited-time discounts on hosting services. Prices rise after an introductory period - typically three years. The new prices are reasonable, given HostGator's excellent services and HostGator gives you 30 days to change your mind with their 30-day guarantee.
As we discovered while researching these hosting-services-for-WordPress reviews, HostGator has three pricing plans: Starter, Standard, and Business. Each includes an SSL certificate, automatic malware removal, and a specific amount of backup storage.
The HostGator WordPress Starter plan is suitable for beginners or small blogs with up to 100,000 visitors monthly. During the initial period, the Starter plan costs $5.95 per month. It renews at $9.95 per month. This plan includes a web domain registration and up to 1 GB of backup storage.
The Standard plan - $7.95 per month - is designed for two websites, and it can accommodate 200,000 visitors per month. It has all the basic features of the Starter plan plus additional storage for backups.
The Business plan is the best hosting WordPress solution for users with 500,000 visitors monthly.
One of the reasons HostGator is so popular is that it offers free website transfer. If you don't know how to move your website to HostGator hosting, the company will simply move it for you, making the whole process fast and painless. You don't even need to worry about downtime during the transfer. If you have a lot of websites you need to migrate, HostGator customer support will handle the whole thing.
HostGator offers both traditional and cloud-based hosting services. You can use shared WordPress hosting, but if you run a large eCommerce website with many visitors every day, you will be better off with HostGator's WordPress cloud hosting. With cloud servers, you will get better performance: pages load up to 2.5 times faster, the company says.
HostGator contracts include automatic installation of cPanel, an easy-to-use control panel that makes the maintenance of WordPress sites simple. cPanel provides access to text, images, mail accounts, and more - everything you need to manage your website and recover from potential problems quickly.
IONOS Review
⦿

High-speed SSD storage

⦿

WooCommerce plug-in

⦿

WordPress Assistant wizard
If you are looking for a proven provider of affordable and free WordPress hosting services, look no further. IONOS by 1&1 has provided web hosting services under various names for more than 30 years. Although IONOS for WordPress is not entirely free, the company offers its services for a whole year for just $1 per month, which undoubtedly makes it the cheapest solution for WordPress sites.
If you don't know how to create a website with WordPress, IONOS is an excellent option. The platform is easy to set up, and if you are not tech-savvy, the company's excellent customer support agents will help you during the installation process. On the company's website, you will find a step-by-step guide for completing WordPress installation. Undoubtedly, this is the best hosting company for WordPress for beginners. You can choose to manage WordPress and take care of software updates on your own, or you can have IONIS by 1&1 agents take complete control of site management. Don't be reluctant to do it yourself: IONIS by 1&1's WordPress Assistant wizard will walk you through the steps you take to create a WordPress website. With the wizard at your side, you'll set up your site in no time.
The company fulfils all the common WordPress requirements. It comes with Nginx software, a load-balancing tool that works great with WordPress servers. You get the latest PHP version, too, if you want to write or run some custom code. Plus, you get advanced hosting that gives users excellent website performance all the time.
We appreciate the transparency of the prices on the IONIS by 1&1 website. IONIS offers three pricing plans: Essential, Business, and Unlimited. The price for all of them is discounted during the first year. After that, it goes up: the Essential plan becomes $4 per month, Business goes from just $1 to $8 each month, and the Pro plan becomes $16 per month. Even with the full prices, IONIS 1&1 still has cheap web hosting for WordPress. The packages offer great value, considering the variety of tools and features included in each.
When it comes to hosting for WordPress, the prices all include web domain registration for one year, free SSL, and 24/7 customer support. The Essential package can host one WordPress site with fully managed services. This plan comes with 25 GB of SSD storage, 2 GB of SQL database storage, and ten email accounts.
The Business plan supports two websites, 100 GB of disk space, and 10 GB databases. It includes ten email accounts and two domain names.
IONOS offers WordPress for beginners, but it is also great for advanced users. The Unlimited plan is the best WordPress web hosting solution for larger websites that need more than 100 GB of disk storage. This plan can host and manage an unlimited number of websites, boosting performances with IONOS's worldwide content delivery network.
IONIS by 1&1 WordPress hosting plans come with the popular WooCommerce plug-in, making it easy to create and manage your online shop. WooCommerce handles payment, inventory management, and other eCommerce essentials. It even includes analytical tools that can help you to track and measure your online shop metrics.
DreamHost Review
⦿

Managed services

⦿

Website migration for additional fees

⦿

Scalable SSDs
DreamHost is a terrific choice for WordPress hosting with free domain registration. Like BlueHost, DreamHost is on the WordPress recommended hosts list. More than 1.5 million websites use DreamHost's WP hosting packages. The company offers a uniquely diverse set of hosting plans that can accommodate different websites. Whether you want to run your first online shop or you are launching a WordPress blog, DreamHost's rich library of themes and plug-ins will help you create an astonishing website.
One advantage of DreamHost is that experts are available to take care of practically everything. The quick installation process goes smoothly, and the company always provides the latest version of WordPress. This is one of the best WordPress hosts for users who want to create and manage multiple websites. You can create the websites with DreamHost's one-click installer. Once you do, you can be sure that your files are safe and protected from viruses. All DreamHost plans include SSL certificates and daily backups of each WordPress website.
Depending on your needs, DreamHost offers shared, VPS, and managed WordPress hosting.
The WordPress Basic model is great for newbies who are looking for a fast and reliable host. There are two subscription plans: the WordPress Starter plan ($2.59 per month with a three-year contract) and WordPress Unlimited ($3.95 monthly with a three-year contract). Both plans come with WordPress already installed, unlimited bandwidth, and WordPress domain hosting. DreamHost offers fast WordPress hosting services and great website performance because it uses late-generation SSDs for storage. The company says they are 200 times faster than conventional hard drives.
You also get WP Website Builder, which helps you create amazing websites. This wizard has an easy-to-use interface and a variety of customizable themes.
DreamHost is an excellent option for users who need more control over resources. The company offers VPS hosting for five WordPress sites with unlimited traffic and a lot of great features. VPS Business ($20 per month with a three-year contract) is the best web hosting for small business owners, but there are three more VPS pricing plans for large and small companies.
DreamHost also offers WordPress managed hosting services. These types of hosting services are primarily for beginners who don't know how to make a WordPress website or manage it once it's up and running. That being said, Dreamhost's web hosting service is also suitable for users who want to focus on their business, leaving administrative tasks and software updates to experts. The company offers WordPress plans with fully managed services for as little as $16.95 monthly with a one year contract. If you need more disk storage and expect more traffic, you can upgrade to DreamPress Plus ($24.95 per month) or DreamPress Pro ($71.95). DreamPress Plus is for websites with up to 300,000 visitors, while DreamPress Pro can handle more than a million monthly visitors.
DreamHost offers top WordPress hosting solutions, but unlike other providers on our list of hosts, the company charges a fee for its website migration hosting service.
Another issue of concern with this WordPress web host is customer support. You can reach agents via live chat, but they are available only during US business hours, which may be inconvenient depending on where you live.
GoDaddy Review
⦿

SEO tools

⦿

Daily malware scan

⦿

Intuitive cPanel
GoDaddy serves more than 19 million customers around the world. It is not on the WordPress recommended hosting list, but it's a great choice for hosting WordPress sites. With the largest selection of WordPress plug-ins that you can find anywhere, GoDaddy has earned its place on our list of the best hosting for WordPress.
GoDaddy has different WordPress hosting plans designed for different budgets and business needs.
The Basic plan is for sites with up to 25,000 monthly visitors, making it a good choice even for well-established blogs. This plan starts at just $4.99 per month if you sign a three-year contract and $9.99 after renewal. With GoDaddy Basic, you get 30 GB disk storage, domain hosting registration, and a great backup and restoration system. If you don't know how to design a website, GoDaddy can help with dozens of themes and styles that will make it look amazing.
GoDaddy also throws in a free SSL certificate for the duration of your contract. The price of this service is normally $94.99, which is a bit expensive compared to the other providers on our list.
GoDaddy offers three more WordPress website hosting plans.
The Deluxe plan is for users who want their websites to rank better on search engine result pages. This plan costs $6.99 per month ($14.99 on renewal), and it can host up to 100,000 monthly visitors. It includes a one-click SEO plug-in that quickly and automatically checks your content so you can improve your website's position on Google and other search engines.
This hosting company has designed another service for clients who want complete SSL protection and excellent online marketing tools. The plan is called Ultimate and costs $10.99 per month on a three-year plan and $19.99 on subsequent renewals. Or you might prefer the eCommerce plan ($15.99 per month, $24.99 for renewals), which includes features for creating and managing an online store.
GoDaddy provides the fastest WordPress hosting experience. The company's experts manage a worldwide content delivery network, so no matter where your visitors are, they will get ultra-fast page loads. Your primary server location might be in the US, but the CDN guarantees outstanding performance worldwide.
GoDaddy offers excellent tools for protecting your website, which is one reason entrepreneurs and online shop owners worldwide choose this provider. GoDaddy's higher-tier plans include a powerful engine that detects threats and removes them from your website before they can do any damage.
This contender for the best WordPress host lets you create websites quickly with minimal effort. After you purchase a hosting plan, you simply start building a website with cPanel. Need help? Contact the customer support staff. GoDaddy employs experienced, knowledgeable team members who can help you with running or even designing a website. Online web hosting reviews suggest that you might wait 30 or more minutes to get help via GoDaddy live chat, but our experience was better. In addition, the company has excellent phone support and dozens of articles on how to set up WordPress and create a website.
FAQ
What is the best hosting service for WordPress?
This depends on your needs. IONOS by 1&1 has excellent plans for users who are not experienced in creating a WordPress website, while GoDaddy comes with additional features that can improve your website's Google search engine rank. The company behind WordPress officially recommends BlueHost and DreamHost as providers with the most suitable hosting environment for its software.
Is GoDaddy WordPress hosting good?
Yes, GoDaddy is a top-notch hosting provider. Its fast servers enable excellent website performance. With its CDN, you can be sure that your visitors always experience your site at its optimized best. The company offers different pricing plans tailored for different users. Our WordPress review covers some of the most valuable plug-ins that you get if you subscribe to one or another of GoDaddy's plans. For instance, you get an excellent SEO plug-in with some of the company's plans. If you blog in WordPress or use it for marketing or sales, you'll want to look at that feature, which can significantly affect your Google ranking.
Yes, WordPress is a completely free content management system and web builder. It's even better with the best WordPress host.
WordPress is an open-source system, meaning thousands of developers and advanced users work every day to improve the software.
Do you need a hosting site for WordPress?
Every website needs to be hosted to run. If you choose to launch your website through WordPress.com, then WordPress will take care of hosting for you. If you decide to launch a website through WordPress.org, then you can host the website on your own server or hire a hosting company to provide this service for you. We've reviewed the best WordPress hosting providers on the market and highlighted the benefits that each one brings.