Make 2022 a game-changing year for your organization by implementing an effective membership management software strategy.
We've compiled a list of eight systems that will help you communicate more effectively, boost membership, streamline payment processing, and organize fundraisers efficiently.
Who Benefits From Membership Management Software?
A membership database is beneficial to anyone running a member association or brand-based loyalty program. It doesn't matter if it's a nonprofit organization like a charity, church community, or fraternity, or if it's a business like a gym, yoga studio, or ski club. Groups of like-minded people who enjoy the same activities - motorcycle, yacht, and cycling clubs - or people from the same line of work - chambers of commerce - use these software solutions to communicate better and share valuable information.
Club software is used to maintain a member database, share important announcements and event invitations, and receive membership fees and donations. Depending on the type of association or club, these programs may have specialized functions. Some membership management systems like Mindbody and Vagaro cater especially to fitness and beauty businesses. They provide robust marketing and scheduling features but lack donation collection features. Programs like Wild Apricot, Club Express, and Member Planet offer a versatile suite of functions to meet the needs of any client.
Best Membership Management Software
Mindbody - Best for fitness and wellness companies

Vagaro - Best for beauty salons

Wild Apricot - Best for nonprofit organizations

ClubExpress - Best for professional and trade associations

Church Community Builder - Best for faith-based organizations
Our Evaluation Criteria
Since these systems cater to different audiences, we couldn't judge them all based on the exact same criteria. Nevertheless, the first five conditions can be applied to all of the programs we reviewed whereas the rest are niche-specific.
Membership Database
A membership software has to provide a membership database that's easy to update and filter. Successful membership management depends on having an easy-to-navigate database. We looked for systems that have simple procedures for adding new members. Ideally, both admins can add new constituents to the organization, and members can join by filling an application form and paying a fee (if necessary).
Communication Features
Being able to communicate effectively with members is an essential feature. And in this day and age, there are plenty of ways to get your message across. You can send mass emails and group texts, as well as automated email reminders. You can communicate with the members of your organization in discussion forums. Sending regular newsletters is another way of keeping in touch. The best membership management software providers let members opt-in and out of every communication channel. We looked at how wel
Payment Processing
This is yet another key feature. All types of organizations receive payments for one reason or another - membership and participation fees, donations, fundraising. When you have a secure online payment processing system, your organization leaves a good impression. People are more likely to come back and support a cause or renew their gym membership if they can make a quick online transfer than if they have to deposit a check.
Reporting
When you don't have a membership app, you have to comb through all your scattered data records and do the calculations yourself in order to generate a revenue report. That's a lot of administrative work and the results can still be wrong. However, when you rely on a powerful app, you can create accurate reports in a matter of seconds. That's why we checked how well the various providers generate relevant reports.
Price
As with any software, pricing plays a role in your decision-making process. Though we would all love to get free membership management software, sometimes going with freeware isn't the best choice. Depending on the number of members, you might be able to make use of the free solutions, but as more people join your organization, you'll outgrow these plans.
In addition to these five features that appear with all service providers from our list, there are others that aren't equally important but are a welcome addition.
Integrations
When it comes to systems you can connect your member management software with, accounting integration stands out as the most important. When you process monthly membership fees, sell organization merchandise, or raise funds to organize an event, it's extremely helpful if your central system connects with powerful accounting software like QuickBooks or Xero. Other helpful integrations are email tracking systems and CRM.
Website Builder
In some cases, when you get an online membership system, it comes with a website builder feature. Having a unique and professional-looking website contributes tremendously to the success of your organization. If you don't have one already, you should explore the member software out there that will help you create one. Since you need to pay extra for this feature, we look at how much it costs and whether it's a one-time or recurring fee.
Marketing Features
When the membership community you're running is actually your business - like a gym, a beauty salon, or a yoga studio - you'll be looking for strong marketing features. Bearing that in mind, we also explored how well the products from our list do in that department.
Point of Sale
This feature is also of importance to fitness membership organizations. It's beneficial if the membership platform you are using comes with a POS hardware so you can seamlessly process membership fees at your gym or yoga studio.
Mobile App
Keeping in touch with members and engaging them is easier if there's a mobile app. Having a mobile app streamlines communication and builds your organization's brand. Organizations that have limited space and time-slots benefit from mobile apps since they enable members to book a spot.
Membership Software Reviews
Mindbody
⦿

Booking via Facebook

⦿

Mobile payments

⦿

90+ reports

⦿

Waitlists

⦿

API
Mindbody software is a membership management application used by businesses in the fitness and wellness industry. This all-in-one management solution helps entrepreneurs create close-knit communities with their clients by facilitating marketing, booking, and communication. On top of that, Mindbody enables easy staff communication, in-depth reporting, and simple payment processing both online and offline.
Mindbody Member Management
If you're running a fitness business, you need more than just membership management services. Space and human resources are limited. It's your job to coordinate the trainer who'll teach a class, the studio where it will take place, and the number of members who can attend. Mindbody is the ideal membership website software for this industry because it gives you a central database to store all your important member information in one place. Each client has a profile in the system where personal and payment information is stored along with the history of their visits to your facility.
Thanks to the intelligent insights provided by the Mindbody scheduler, you'll always remember to put spouses and family members in the same time slot. All they have to do is tell you once, and the Mind Body software will do it from then on. Your clients will also love the simplicity of the booking process. They can reserve a massage, yoga class, or haircut at your business via your website, Facebook page, or mobile app. And with the automatic spot-filling feature, clients can join the waiting list and be invited to confirm their arrival as soon as somebody cancels.
Mindbody Payment Processing
This salon and gym membership management software offers a multi-faceted membership billing system. Members can pay their dues online via your website or from the mobile app. They have the option to turn on the recurring payment feature, which eliminates the hassle for everyone. When you're away from your front desk, the Mindbody app lets you accept payments via your mobile device. Clients just provide their billing information and e-signature, and the payment is processed according to modern data security standards.
Mindbody also sells point-of-sale hardware you can use to accept cash and card payments at your studio. This membership tracking software and its hardware add-ons are a perfect match for entrepreneurs who are just setting up shop. However, Mindbody doesn't offer any integration options for other POS equipment, which makes it less attractive to business owners who have already invested in their own equipment.
Mindbody Marketing and Communication
Mindbody gives users a slew of tools for attracting and retaining members. The first step in growing your client base is getting the word out about your business. You can do that via the Mindbody app and Google. Use the power of this amazing software to advertise your business and enable instant booking. And the best part is: it's cost-efficient. You won't have to pay a marketing fee until someone actually spends money at your gym.
This member tracking software lets you engage with your members in exactly the right way at exactly the right time. The Mindbody membership database monitors each client's activity, sending automated messages and customized deals encouraging them to return. You no longer have to scour your database manually looking for clients to reach out to. Creating a drip marketing campaign and setting the criteria for sending emails and text messages will suffice. Have an important announcement to share? Mindbody scheduling and its membership system can push it to every contact with the click of a mouse.
Mindbody Reporting
Many Mindbody reviews written by long-time customers focus on the reporting feature. This software collects data about your business activities on a daily basis and lets you generate all kinds of current and historic reports. You can generate payroll, daily close-outs, outstanding account balances, and attendance analysis reports. With so much data at your fingerprints, you'll be able to understand what your business's strong and weak points are.
Mindbody Pricing
There are three pricing plans you can choose from, starting with the Essentials plan for $129 a month. With this plan, you can access the membership platform software from any device. You can use the software for scheduling classes, tracking inventory, and managing staff. Client payment processing and staff payroll features are also included, as well as the marketing of your service on the Mindbody app.
If you go with the Accelerate plan, you'll have access to all of that plus some advanced features. For $239 a month, you'll be able to manage room and equipment scheduling and send appointment and waitlist confirmation texts. This plan unlocks access to over 90 business reports and lets you create custom integrations through the Mindbody API.
The Ultimate pricing plan for this member database software includes advanced marketing and automation features like automated email and text campaigns. It comes with a monthly price tag of $349. You also get templated marketing automation, marketing campaign analytics, and loyalty and milestone tracking.
Mindbody Bottom Line
If you're looking to improve more than just your membership management skills, Mindbody is the right software for you. It will give you a whole suite of tools for successfully running your wellness and fitness business. If you have already invested in POS hardware, however, you might want to consider other options like Vagaro.
Vagaro
⦿

Different membership levels

⦿

POS hardware

⦿

Multiple-accounts fund deposits

⦿

Automatic end-of-day batching

⦿

Affordable website and logo design services
Vagaro membership program software is a powerful solution for keeping track of gym memberships, accepting payments online and offline, and marketing your beauty business. Its in-depth reporting tool gives you insight into effective and not-so-effective practices. In addition, Vagaro has a mobile app for simple communication with your clients and a website builder with eCommerce features. Vagaro software meets the needs of both beauty salons and fitness studios.
Vagaro Member Management
You can keep records on an unlimited number of members in the Vagaro database. Include basic personal information and the system will record a history of interactions with your business. The better you get to know your customers, the better the service you'll be able to give them. That's why this fitness club membership management software lets users save notes about members' health conditions, preferences, and personal details like kids' names.
Adding new members takes only a few minutes. Members fill out an intake form, sign a liability waiver, and they're ready to use the facilities. You can create different membership levels - put your best members in the gold tier and give them perks to reward their loyalty.
Vagaro Payment Processing
Vagaro salon software allows for smooth online and offline transactions. You can sell your services, classes, and products at your front desk using Vagaro POS hardware. Or you can let clients pay their membership fees online at their own convenience. They can even set up recurring payments since their credit card information is safely stored in their profiles. Vagaro is PCI compliant, which means it adheres to security and usage standards established by the Payment Card Industry Security Standards Council, as do many of the other best membership site platforms we've reviewed.
Chances are, you have multiple service providers working at your fitness studio or nail salon. When you use Vagaro, you can set up the system to automatically deposit the funds from yoga classes to the separate bank accounts belonging to your yoga teachers.
Since there is a 3% transaction fee every time you swipe a card, Vagaro allows for end-of-day batching so you are charged only once a day for your transactions. The funds are deposited into your account within 48 hours.
Vagaro Marketing and Communication
Not only does Vagaro provide templates and widgets for building the best membership website for your business, it also delivers a suite of marketing tools that will get new customers to your business. If you're creative, you can build a sharp-looking, fully functional website on your own. Include daily deals, business hours, service menus, scheduling platforms, and employee bios. If you're less confident in your creative skills, let professional web designers do it for you. Unlike ClubExpress, which charges over $1,000 for the service, Vagaro designers will create custom templates for a one-time fee of $100.
If you sell merchandise at your hair salon or gym, you'll love the fact that for the price of a simple membership application you also get an inventory management tool and an eCommerce platform.
Vagaro exceeds other membership site platforms with the number of tools it has to promote your business. It puts your salon on the map by marketing it on Google, Yelp, Facebook, and other social media platforms. And when it's time to launch an email marketing campaign, you can use the data Vagaro software collected on your clients' behavior to target the right people with the right offer. The system also lets you send automated text messages. Use these to remind clients about their appointments or to send follow-up texts after they leave your studio. Offering a birthday discount on your services can do wonders for your retention rate.
Vagaro Scheduling and Reporting
This beauty salon and gym management software helps you create flexible schedules for your employees and book facilities for corresponding training sessions, all the while collecting data to be analyzed and presented in reports.
Creating a schedule is as easy as dragging and dropping an employee's name into a time slot in a calendar. They get email notifications when the timetable is done. Your staff can communicate their availability through the Vagaro booking feature so you can make viable schedules. In case there's a need for shuffling things around, you can make changes quickly and painlessly, and then email them to everyone. On the other end of things, prospects and clients can use Vagaro appointments to book a massage in your wellness center using Facebook, Instagram, Yelp, Google, your website or the Vagaro app 24/7.
The Vagaro wellness and fitness club management app can pull up all the data it stored to present you with concise reports on things like client retention, product sales, service sales, payroll and online vs. in-house appointment booking performance. Export reports in Excel format to be stored on your computer or forward them directly into your QuickBooks or Xero accounting software.
Vagaro Pricing
Vagaro pricing depends on how many employees you have and how many transactions you have per month. For solopreneurs, the price starts at $25 a month and it goes up by $10 as you add an additional team member. This is incredibly affordable since you get fitness software, a free website builder, an eCommerce website, an inventory tool, two mobile apps (one for you to run your business and one for clients to connect with you), a schedule maker, and an automated payroll system.
In addition to the monthly fee, you'll be charged a per-transaction fee. Small merchants (processing less than $4,000 a month) pay 2.75% per swipe while large merchants pay 2.2% + 19¢ per swipe. This cost is mitigated by end-of-day batching.
Vagaro Bottom Line
Vagaro reviews online say that this software delivers amazing functionality for a fraction of the price of its main competitors. If you would like to avoid paying for a scheduling tool, payroll software, and a membership management website maker, give Vagaro a go. You can sign up and test it for free for a month before you decide if it's the right choice for you.
Wild Apricot
⦿

Free SSL certificate

⦿

Mobile card reader

⦿

Newsletter templates

⦿

Automatic email responses

⦿

Automatic invoice generator
Wild Apricot is an open source membership management software program used by small to mid-sized associations and nonprofit organizations. As long as your database doesn't exceed 50,000 members, you'll be able to enjoy the features this program has to offer. From creating a polished website that will attract new members to online payment processing and event management, Wild Apricot delivers a well-rounded solution for membership-based organizations at an affordable price.
Wild Apricot Member Management
Wild Apricot software caters successfully to the needs of dozens of different types of organizations. It manages to achieve this goal by simplifying the application process, automating renewals, and providing real-time member data. Prospects can apply for a membership online by filling out an application form created by the admin. Once the application is approved, the new member's information is safely stored in the membership directory software.
If you need to share information with volunteers and board members, you can easily grant them access to the member directory. And if you wish to encourage member communication and networking, you may choose to create an online member directory. Make it accessible to paying members, all members, or the general public as you see fit. The member self-service feature is loved by both members and administrators. Instead of going through you when they want to update their profile, sign up for an event, or pay membership dues, members can do it online.
Wild Apricot Payment Processing
Wild Apricot non profit membership software allows for simple and secure payment collection, be it donations, member dues, or event fees. Wild Apricot is PCI Level 1 compliant. This means it adheres to the policies and procedures defined by major credit card companies that ensure cardholders' data is protected when making online payments. In addition to providing means for safe transactions, Wild Apricot does not charge any service fees.
When it comes to supported payment systems, you can choose PayPal, Stripe, Square, or Authorize.net. If your organization holds frequent fundraising events, Square is the best option, as it lets you use a mobile phone to accept payments on the spot.
Whichever payment processor you pair with, you can rely on Wild Apricot membership management software to automatically generate invoices and receipts. The system can email them to corresponding members or donors automatically too. Every payment is recorded in member profiles so both you and the members can consult them at your convenience.
Wild Apricot Marketing and Communication
Having a polished and modern website is the first step to attracting new members and promoting your organization. And Wild Apricot provides its users with a free website builder so they can strike home. Choose from a list of professionally designed, mobile-friendly templates and customize them by adding your logo and photos.
Wild Apricot site templates come with all the pages you see at the best membership websites - join area, member-only area, news section, member directory, event listings and more. Associations that already have a website can upgrade it by adding Wild Apricot website widgets. These add-ons let you include membership applications, event calendars, member directories, and donation forms to your website by simply copying a few lines of code from Wild Apricot to your website.
Users tend to enjoy the communication automation feature, judging by the Wild Apricot reviews. You can automatically send welcome emails with onboarding instructions to every new member. You can also send automatic late fee reminders to members who are behind on their payments. The AMS system also provides a bunch of email and newsletter templates you can send as is or customize to your own needs. You can even track who opens your emails and the links they click on directly from Wild Apricot.
Wild Apricot Reporting
Wild Apricot membership software gives you a basic yet powerful built-in reporting system that will make accounting tasks easier. Generate revenue reports broken down by revenue stream to decide what activities to focus on. You can create payment reports, aging receivable reports, and account statements in no time, and export them to your QuickBooks account or import them into Excel.
Wild Apricot Pricing
Wild Apricot membership management software is free for organizations with up to 50 members. As your gardening club or law association grows, Wild Apricot raises its prices - but it always stays affordable. It provides the same set of features to all users regardless of its pricing plan.
Prices range from $40 to $600 a month, with a 10% discount for organizations willing to pay for 12 months in advance. If you run a multiple-chapter organization, you can get in touch with the Wild Apricot team to get a bespoke quote. No matter how big or small your organization is, you can try out this comprehensive software solution for free for 30 days.
Wild Apricot Bottom Line
Professional, business, and trade associations; chambers of commerce; nonprofits; charities; clubs;and community organizations all benefit from useful Wild Apricot features. This membership software delivers an incredible amount of functionalities for a fair price, and the people behind it are attentive to user requests. If there's a feature you're missing, you can reach out to the Wild Apricot team and they will do their best to implement it.
ClubExpress
⦿

eCommerce shop

⦿

Volunteer hours tracking

⦿

Donation tracking tool

⦿

Membership CRM

⦿

Mobile chat for members
ClubExpress is an online membership management platform that meets the needs of clubs and associations of up to 5,000 members. It offers robust membership management features, a paid website builder with an integrated eCommerce shop for selling club merchandise, and an advanced event management tool. ClubExpress supports multi-chapter and international organizations.
ClubExpress Member Management
ClubExpress moves your membership databases from Excel files to a centralized online storage where you, other admins, and board members can access real-time member data. Like other solutions from our list, it automates sign-up, renewal, and expiration processes. Members can join your organization by filling out an online form, and they'll receive automated emails when it's time to renew their membership or when it expires. This feature will save you hours every week so you can focus on other non-administrative activities.
However, ClubExpress offers some features that other membership websites don't. These include managing different committees and subcommittees in your club. You can create specific titles and terms of office for the committees and define them as closed or open to all members. Another feature that's rarely found with this type of program (even though it is extremely useful) is the tracking of volunteer hours. ClubExpress lets you manage vacant volunteer positions and the number of hours people spend on a task.
ClubExpress Payment Processing
With ClubExpress, you can move your membership billing system and fundraising online. Allow members to renew their memberships via PayPal, credit card or debit card on the website created by the Club Express membership site software. Let non-members and donors support your cause, pay an event fee, or make a donation the same way. And with a club dues tracker that records partial payments, you won't have to chase down non-paying members. ClubExpress will track who paid only in part and will send automated email reminders when the rest is due.
This software delivers an advanced donation-tracking functionality. You can record cash and non-cash donations in various dedicated accounts. All the financial information that's collected in your ClubExpress account is easily transferred to your QuickBooks account.
ClubExpress Marketing and Communication
Top membership organizations have informative and inviting websites that help them announce upcoming events, share blog posts and host forums where people can discuss various topics. With ClubExpress club membership software you too can build such a membership based website. You can create it yourself, using the ClubExpress templates or you can task a ClubExpress programmer to do it for you. Your website will be fully responsive on mobile devices too.
You can even create an eCommerce shop on the website to sell club merchandise and memorabilia. The software supports any number of products and product variations. ClubExpress even handles inventory tracking, online ordering and payment, shipments, backordering, and many other properties.
One of the perks of membership in professional or civic organizations is the exchange of information. The ClubExpress association membership software provides multiple platforms where members can communicate among themselves like discussion forums on the website, a chat feature on the mobile app, and in-person meetups arranged via the mobile app. Admins can send blast emails, newsletters, and surveys to anyone from the database.
ClubExpress Professional and Trade Association Modules
ClubExpress offers a special module designed to meet the needs of professional and trade associations. It consists of a membership CRM, continuing education and certification, courses and tests, and job board. With these features, administrators can log every interaction with members and deliver a personalized experience for everyone. The rest of the functionalities serve for advancing members' professional knowledge. They can follow video courses posted by you to the members-only section of the association website, and take online tests to consolidate their knowledge.
ClubExpress Pricing
How much you pay every month for ClubExpress depends on how many active members your organization has, and the payment method you choose for your merchant account. Your monthly bill is influenced by how many members log in to your ClubExpress membership website each month. This is a fair pricing model since there are no limits on disk space, bandwidth, number of pages, documents, or image and video quality.
You are also charged every month a transaction fee when the funds you've collected are transferred from the ClubExpress account to one or more of your merchant accounts. Funds are transferred three times a month and each transaction costs between 2.5% and 3% of the amount deposited plus 20¢.
There's also a one-time setup fee which ranges between $150 and $4,550 depending on how much technical support you need and how complex you want your association website to be.
ClubExpress Bottom Line
ClubExpress provides an online membership software that takes care of all the association management tasks except for accounting. But it makes up for its lack of club accounting software with its QuickBooks integration. ClubExpress is best suited for professional and trade associations for two reasons. First of all, it has outstanding features for encouraging and tracking members' professional development. Secondly, the high setup fees are generally too pricey for most nonprofit organizations.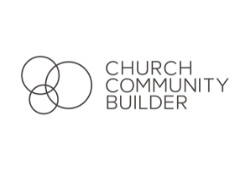 Church Community Builder
⦿

Events and calendars

⦿

Mobile check-in

⦿

Automated emails

⦿

Integration with church-specific accounting platforms

⦿

Group emails and texts
Church Community Builder is a church management software that empowers ministers to create stronger connections with members of their congregation. This cloud-based software provides a safe place for storing information about church members. It also has an attendance and engagement tracking tool, and a volunteer scheduling platform. In addition, it boasts an online giving feature - that can boost your donations - and a reporting tool. Church leaders, members, and volunteers can all access the CCB church app to check-in at the ministry or church events, to make donations, and to stay in touch with each other.
Church Community Builder Member Management
Both members of the congregation and church leaders can add new members to this church directory software. Personal information like names, birthdays, spouses and children, important anniversaries, phone numbers, and job positions are saved in the system. Members can update their personal profiles by adding kids' allergies so that church volunteers can pay attention when interacting with a child. Or they can inform the minister of an upcoming surgery and ask for some assistance from the congregation during that difficult time. Church leaders are able to provide better care to their ministry when they have an app alerting them of important dates in people's lives.
Church Community Builder Payment Processing
In a digital era where people are used to paying for their rent, bills, and gas with cards, Church Community Builder enables them to make cashless church donations too. This nonprofit membership management software can be integrated with popular donation management systems like PushPay, BluePay, and ProfitStars. Congregation members make payments through these applications and the funds are deposited into the ministry's account.
The church team can generate weekly donation reports and pull up a donor analysis. Each donation a member makes is recorded in their profile so both the church leaders and that person can keep track of their giving. The system integrates with church-specific accounting platforms like Aplos Accounting Software, Ministry Vitals, and MortarStone.
Church Community Builder Communication
Forming and maintaining strong bonds among your parish is easy when using this membership management system. Church members can check-in when they come to service, drop off their kids at Sunday School, or attend a charity garage sale by using the church community builder check in feature. The check-out process is also streamlined. Parents communicate to the church team who is going to pick up a child. That information is stored in the Church Community Builder app so that the church team can make sure to let a child go with the right person.
Pastors can email personalized thank-you notes for each donation or let the system send automated ones. This church organization management software also helps members communicate with each other and their minister via group emails and texts.
Church Community Builder Scheduler
With Church Community Builder's scheduling tool, creating volunteer and service schedules is a five-minute task. Congregation members use their app to communicate what positions they are interested in and when they are available. The person in charge of creating the schedule fills out a simple form and makes the schedule, which can then be emailed to everyone in the roster. If somebody can't make their time slot they can cancel, and find a replacement, or swap places with another volunteer - all through the app.
Church Community Builder Pricing
This membership tracking system designed for churches offers three pricing tiers which deliver different features. Your monthly cost is influenced by the plan you choose and the number of weekly attendees at your church.
The Essentials plan starts at $90 a month for congregations with less than 250 weekly attendees. The plan includes group communication, online giving and donor management, follow up processes, and event management.
The Standard plan includes volunteer scheduling, facility management, unlimited processes, and check-in functionality on top of all the features included in the Essentials plan. This plan starts at $120 a month, and its price increases as weekly attendance grows.
Lastly, there's the Deluxe plan. For $180 a month, self check-in, advanced metrics, and multi-site features are added to the previously mentioned ones. All users get access to free training videos that help them set up the membership database software.
Church Community Builder Bottom Line
Church Community Builder reviews are glowing. Users say the CCB software helped them cultivate a sense of belonging for their members and streamlined their administrative tasks, especially the scheduling tasks. If you are looking for a software that will help you grow your community and strengthen the connections between people in it, Church Community is an excellent tool. Sign up for a 30-day free trial to see what it can do for your parish.
MemberPlanet
⦿

Survey maker

⦿

Dedicated donation page

⦿

Membership cards

⦿

Content management system

⦿

Marketing automation
MemberPlanet delivers a full-featured solution that caters to a wide variety of organizations, regardless of their budget. It doesn't matter if you're looking for free membership software to organize your PTA or if you are willing to pay a couple hundred dollars a month for a sophisticated program to help you run your multi-chapter professional association - MemberPlanet has you covered.
MemberPlanet Member Management
Nonprofit membership management tasks are streamlined for Member Planet users. They can create mobile-friendly join-in forms with as many questions as they like. Members receive an automated welcome email with further instructions if needed for a top-notch onboarding experience. Multiple membership levels are enabled too which is something organizations with membership fees appreciate.
Members' data is stored securely in an online database that's updated in real time and is accessible to all the admins. If you need to segment some of the data and share it only with certain people, this membership management app lets you do that by setting up different admin permissions.
MemberPlanet Payment Processing
MemberPlanet reviews are raving about how the flexibility to offer different types of payment options has helped users attract new members, retain existing ones, build credibility and grow revenue. With MemberPlanet, you can accept MasterCard, Visa, American Express, and Discover credit and debit card payments all the while complying with PCI standards. The system also supports PayPal and ACH bank payments so your members can make payments to your organization any way they prefer.
Another reason why Member Planet made our best membership platforms list is because it records every transaction. This feature gives you, your team members, and organization members an overview of all their payments. You'll see your fundraising campaigns take off once you introduce recurring and installment payment options to your members and donors.
MemberPlanet Marketing and Communication
If your association doesn't have a website yet, you can use MemberPlanet's website builder to create one from scratch. You don't need to be a computer wizard to build a great site. Professionally designed templates and a drop-and-drag menu simplify the whole process, while MemberPlanet takes care of security. It generates a custom SSL certificate so the data can flow freely and safely from your website to your payment processors. If you already have a website, the membership management software open source widgets and API integrations let you enhance it.
Once it's all set up, you can rely on your website to share your organization's message with the world. Use it to post blog articles that raise awareness and to run donation campaigns. MemberPlanet lets you send group emails and text messages and to share posts on social media using customizable URLs. The MemberPlanet app lets members connect to each other through the interactive member directory.
MemberPlanet Event Management
The MemberPlanet membership portal software delivers a wholesome solution for event organization that eliminates the need for additional platforms like event ticketing websites and email marketing services. Many love the option of creating separate microsites dedicated specifically to upcoming events. You can search your online membership database to send different invitations to members and non-members, to those who have donated in the past, to previous attendees or any other subcategory.
The software collects RSVPs from invitees and lets you accept payments at the door using the MemberPlanet mobile app. Though Wild Apricot offers similar event management features, MemberPlanet trumps it with its individual event websites, the option to sell merchandise, and the RSVP feature.
MemberPlanet Pricing
This website membership software offers standard and enterprise pricing plans. The four standard pricing plans all include advanced membership management options, event management, fundraising campaigns, multi-channel communication, online payment processing, a free website builder, a mobile app, reports, and 24/7 online support.
Though the price seems extremely affordable at a glance - Basic plan free; Essentials plan $50/month; Pro plan $100/month; Premium $175/month - additional costs can add up. On top of a 3% + $0.30 processing fee per transaction, there's an extra fee called the Platform fee. It varies from 4% on the Basic plan to 1% on the Premium plan and it is charged every time an online transaction is made. Basically, it's a way of nudging membership software free users into paid subscribers. The company offers a 15% discount for annual plans.
The Enterprise pricing depends on your organization's size and needs. It boasts additional features like marketing automation, content distribution and more support options for your entire staff. Try out MemberPlanet software today for free.
MemberPlanet Bottom Line
MemberPlanet provides exceptional club membership management functionalities that are of use to nonprofits, trade associations, chambers of commerce, and faith-based and alumni organizations. Using this platform is bound to increase your organization's visibility, number of members, and revenue.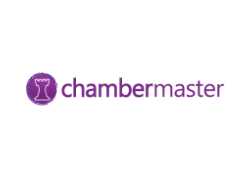 ChamberMaster
⦿

Chapter management

⦿

Mobile app

⦿

Sell ad banners on your website

⦿

MailChip integration
On our list of membership systems, ChamberMaster stands out as the only solution catering specifically to the needs of chambers of commerce. This easy-to-set-up software offers a variety of unique features. In addition to basic modules any chamber of commerce can apply, such as membership management, event management, and payment processing, ChamberMaster also has chapter management features, an online store, and great project management. Users get to customize the software according to their needs with the help of an experienced ChamberMaster sales person.
ChamberMaster Member Management
ChamberMaster software provides an online member database that is updated in real-time and accessible to you and other staff members from any device. New applicants who want to become members, simply have to fill out an online form on your website and their data will be automatically stored in your database. After they download the ChamberMaster app on their phones, members will be able to update their information on their own.
With this chamber of commerce software you'll be able to track member activity, engagement, and payments, all in one place. And the smart reporting features will draw your attention to at-risk members who haven't been active for a while, so you can act to engage them. Sending referrals to members, providing online maps to find members and businesses in your area, and using banner ads to advertise individual members are among the many things you could do to empower and engage your members.
ChamberMaster Payment Processing
ChamberMaster uses GrowthZone Pay, Authorize.net, PayPal, FirstData, Infintech, and Beanstream for processing payments though its key partner is GrowthZone Pay. If you choose to integrate this payment processor with your association management software, you'll be able to accept credit card, debit card, and bank transfer payments from members. GrowthZone Pay provides a safe place for keeping members' credit card information. Not only does this feature enable convenient event registration and member payments but it also ensures steady cash flow for your organization.
When a member makes a payment, be it membership dues, event registrations, or donations, ChamberMaster instantly creates an invoice which is sent to the corresponding member and saved in the system. Another practical feature is the option to accept card payments through your ChamberMaster mobile app.
If you choose to integrate your membership software with another third-party payment processor from the list, the credit card information storage feature and recurring payments might not be available.
ChamberMaster Marketing
While club and non profit association management software solutions from our list focus on marketing the organization itself, ChamberMaster's marketing features throw the spotlight on promoting individual chamber members. The system offers two types of listings in the online member directory - basic and enhanced.
Visitors can search your chamber's directory by category, keyword, location, price, rating and other attributes. If members want more exposure, they can pay for enhanced listings that let them include eight photos, one video, their logo, increased space for a description, and more keywords. It's a great way for members to advertise their own services, while generating non-dues revenue for the chamber.
You can also sell ad banner space on your organization's website for additional income. If this is too much work for you, the Chamber Master staff can build your online member marketing channel for you. And you can count on professional designers hired by this membership association software to create a website for your chamber of commerce if you don't have one already. You choose a theme, and they take care of all the rest. No setup fees are charged but there is a monthly hosting fee ranging between $149 and $199.
ChamberMaster Communication
ChamberMaster tracks and logs every email you exchange with your members under their communication log, practically serving as a membership CRM. You can even log calls and ad notes. ChamberMaster users can create and schedule mass communications targeting any portion of your directory. And since the platform integrates with MailChimp, all the data will be synced, automatically eliminating the need for double entry. You can filter through your previous messages by date, name, or group name to quickly find what you're looking for. Another way of communicating effectively with your members is through the ChamberMaster mobile app.
ChamberMaster Pricing
Compared to other membership website platforms, ChamberMaster offers a unique pricing model. Its Essentials plan, which starts at $149 a month, provides all the truly essential features that every chamber of commerce needs - a member management system, payment processing, a member hub, and event management. If you'd like to include an enhanced directory, a form builder, marketing campaigns run by ChamberMaster, or other additional features, you can opt for Premier or the Pro plan.
With the Premier plan you can choose three productivity modules and one premium module. This will cost you $299 a month. If you go for the Pro plan, you can choose one premium module and one productivity module or two productivity modules. This membership management software also provides an Enterprise plan which doesn't limit the number of additional features. It comes with custom pricing.
Such a pricing model is fair since you only pay for the features you use. The only drawback of ChamberMaster pricing is that it limits the number of emails you can send a month. But it's starting point - 5,000 - is much more generous than the one offered by MemberPlanet - 100.
ChamberMaster Bottom Line
ChamberMaster provides a great set of features that meet the requirements of chambers of commerce perfectly. Best of all, you get to customize the software to fit your organization's needs like a glove. Sign up for a free demo to see what this product can do for you.
Martial Arts on Rails
⦿

Mobile app for Android and iOS

⦿

Point-of-Sale integration

⦿

Members' portal for self service

⦿

Events and seminar creation
As its name suggests, this software is specially designed for martial arts schools, gyms, and yoga studios. In other words, if you're on the hunt for free membership database software for nonprofits, better look elsewhere. This product is free to use for only 30 days, after which you'll need to subscribe to one of its paid plans. If you can pay, however, you can use this powerful software from any device you want to manage your members and payments, find new prospects, and advertise your services.
Members can use the dedicated interface to book sessions, update their personal data and make payments. But that's not all, so let's take a close look at what else this software can do for you.
Martial Arts on Rails Member Management
Martial Arts on Rails helps you focus on serving your clients, instead of wasting time on paperwork. The software has a club membership database freeware for sending online forms to members - one license lets you sign them up remotely for no charge. Members can also access the platform to sign a waiver form online if needed. Alternatively, both functions also work on-site, in the gym, if your members are nearby.
Martial Arts on Rails grants you easy access to every aspect of a person's membership: For instance, if your gym subscribers take time off for a few days or weeks, you can add this information to their profile.
Martial Arts on Rails Payment Processing
If your budget is too tight to pay for an app like this, or you're looking for club membership software that's open-source, so you can access the back-end, you'll be better served by another option. On the other hand, Martial Arts on Rails is a great option for less tech-savvy users, enabling smooth membership and billing management.
You can choose between single and family memberships, and add different pricing formats (for example: Trials, recurring payments, and pay-per-session). Your members will be notified about upcoming payments, so you don't need to call them or email reminders, and they'll also get access to the online member portal. This way, they can pay what they owe quickly and manage their payment information.
Martial Arts on Rails allows you to accept payments via your chosen merchant account, POS hardware, Stripe, Square, or some other payment option.
Martial Arts on Rails Marketing
This group management software comes with tools that will help you attract clients and connect with new members. The first thing your potential clients will see is your website, so you should ensure it's functional and polished. Luckily, Martial Arts on Rails allows you to create a personalized website for your gym, with your own logo and photos.
You can also use pre-built pages for adding information about the gym's location and schedules. Of course, those so inclined can add other pages and customize their website to represent their gym in the best way. For example, if you organize seminars and events, you can add that content to your platform through Martial Arts on Rails.
While those looking for membership software for nonprofits will not have their needs fulfilled with Martial Arts on Rais, its marketing suite can do wonders for gym owners. The tools it offers on this front are helpful for increasing your visibility on the internet and working out what attracts visitors to your website. You can also embed online forms and track how your leads become clients.
Martial Arts on Rails Reporting
Another great thing about this product is that it comes with built-in reporting tools to make your bookkeeping and accounting much easier. For example, the software generates reports on your monthly income with information about overdue payments.
This membership management software will also provide you with daily reports on all transactions, so you can see which members pay on time and which are late. If some of your members have been inactive for a while, you can try to engage them through the platform, too.
Martial Arts on Rails Pricing
Martial Arts has versatile pricing plans, depending on your business needs. If none of the stock plans work for you, you can create a customized plan by contacting the site's support team.
As mentioned, the free trial lasts for 30 days, but this membership database is not free to use permanently. After the try-out period expires, you'll need to subscribe to one of the four pricing plans. The plans differ based on the supported number of members, account holders, and gym locations. Marketing, billing, website-building, and reporting features are all included in every plan.
The most affordable plan costs $60 per month, with one account manager. It is suitable for one gym and up to 100 members. For medium gyms (up to 200 people), the price is $90 per month, with two account holders. The next option is the best for large gyms (400 members), with three accounts, and up to five locations for $130 per month. The largest membership management software plan with Martial Arts on Rails costs $200 per month, and is designed for up to 800 members. It also comes with an unlimited number of manager accounts and five locations.
Martial Arts on Rails Bottom Line
Martial Arts on Rails offers a great set of tools for gyms, yoga studios, and, of course, martial arts schools. With four different pricing plans and the option to create your own plan, it can be made to fit gym and club owners with franchises of any size.
Frequently Asked Questions
How to increase membership in nonprofit organizations?
There are many ways to grow your nonprofit organization membership. Having a modern website where people can get to know your organization and its goals is the first step. Every one of the programs from our list of the best membership management software can help you build a website on your own. Hosting fundraisers that you have previously promoted on social media is another tried and true method. People who are willing to donate to your cause are likely to join. Having an established onboarding system is yet another way to bring in new members. If your newest members have a good experience, they are bound to share it with the people they're close with.
What is a membership database?
The membership database is an integral part of membership management systems. It's where you store the data about your members - from their contact information to their payment history.
What is an association management system?
An association management system is a comprehensive software solution that is designed to help with front- and back-office operations for an association or a club. It normally consists of a website builder, contact database, payment system, marketing and communication features, and event platform.
YourMembership is an association management software program used by small to mid-sized professional organizations.
ClubExpress is a robust membership management software geared toward professional and trade associations, and different clubs. It delivers a slew of features that automate administrative tasks, facilitate communication, and enable safe and secure financial transactions. This comprehensive tool differentiates itself from similar solutions by offering outstanding technical support to all its users - both administrators and association members.