The term 'call center' probably invokes images of a boiler room packed with pushy snake oil merchants who always call you at the most inappropriate times. While these types of contact centers certainly exist, call centers can also be a force for good, providing people with access to readily available support agents. If you plan on running an effective contact center, you'll need quality call center software to keep the wheels turning smoothly.
Such software solutions help immensely with both inbound and outbound calls, automating the process each way. They auto-dial contacts, distribute incoming calls to the right agents, provide agents with customer information and records of previous interactions, and bring forth myriad other useful features.
We've compiled and reviewed the best providers on the market. Check them out and see which one matches your needs.
LiveAgent
•

Unlimited call recordings

•

Great ticket system

•

SLA management
TalkDesk CS Cloud
•

Omnichannel

•

AI-powered self-service

•

Easy CRM integration
Five9
•

Historical and real-time reports

•

Inbound and outbound capabilities

•

Great sound quality
LiveVox
•

Comprehensive risk mitigation

•

Easy integration

•

PCI- and SOC 2-compliant
ZenDesk
•

Internal help desk tools

•

Help center creation

•

Specialized plans for different types of call center
Dixa
•

Browser-based

•

Omnichannel capabilities

•

Collaboration and workforce management features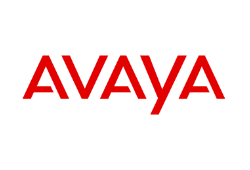 Avaya OneCloud CCaaS
•

Great workforce management features

•

Plenty of collaboration tools

•

Detailed reports
Channels
•

Free incoming calls

•

Chrome extension

•

Easily integrable web widget
8x8 Call Center Software
•

Advanced features present in affordable plans

•

Robust scripting

•

Workforce management
RingCentral
•

Sales campaign management

•

Huge list of integrations

•

Inter-business communication package
Ytel
•

Toll-free and local numbers

•

CTA button tracking

•

Powerful automation features
VICIdial
•

Free

•

Open-source

•

Full blended call center capabilities included
Bitrix24
•

Has a free plan

•

Both cloud and on-premise solutions

•

Great for both customer service and sales
Best Call Center Software Reviews
1. LiveAgent Review
Call center type:
Primarily customer support
Pricing:
Starting from $15/month
Communication:
Omnichannel
LiveAgent is technically help desk software, meaning it's primarily meant for email, chat, and ticket support. However, the company does have its own web-based call center software, which is available with the most expensive package. This call center service allows integration with standard phones or PC-to-PC and phone-to-PC calls.
Since LiveAgent's call center package also includes all the features encompassed within its smaller chat and ticket packages, it becomes one of the cheapest options if you're also in need of those customer support channels.
Features
LiveAgent offers a feature-packed, cloud-based customer service infrastructure designed to help you engage and help customers through tickets, live chat, phone, and social media. Besides online call center software, which is only present in the priciest plan, LiveAgent offers separate packages meant for ticket and ticket + chat support.
First, let's look at the company's customer service call center features. LiveAgent supports both inbound and outbound calls with its software, meaning call centers of any kind can make use of LiveAgent. One of LiveAgent's standout features is the ability to make and save an unlimited number of call recordings, which is great for both QA and disputes.
The IVR feature is also included, as are call transfers, call routing, ACD, and so forth. The auto-dialer tool is omitted from this software for call center solution, which might be an issue for sales centers. However, the fact that it's missing makes sense, since LiveAgent primarily focuses on providing customer support, not sales tools.
If you plan on using VoIP, you'll have to integrate one from a decent list of supported providers. LiveAgent does feature its own pre-integrated CRM with pretty impressive capabilities. However, if you're already using a different CRM tool, you can integrate it easily with LiveAgent.
When it comes to ticket and chat support capabilities, LiveAgent doesn't disappoint. Thanks to its universal inbox, all interaction from customers through social media, live chat, knowledge base, email, and phone are turned into tickets that are gathered into a single database. This call center software for voice, text, and email also comes with SLA management, agent collision detection, reporting, automation, and all the other features you'd expect from providers using advanced call center technology.
Pricing
There are three pricing plans on offer here: Ticket, Ticket + Chat, and All-Inclusive. As you can see from the names of the packages, each subsequent one adds more communication channels for your team.
The Ticket plan brings LiveAgent's feature-rich ticketing system to your company and will set you back $15/user/month. The next option, Ticket + Chat, adds live chat capabilities for a price of $29/agent/month. Finally, if you want to get top-notch call center agent software, prepare to shell out $39/agent/month.
LiveAgent also offers a free plan that limits you to one chat widget, one phone number, and one email.
Final Thoughts
We were definitely impressed with LiveAgent's functionalities during our review. The one obvious downside is that you have to subscribe to the priciest plan if you want to get access to inbound and outbound call center capabilities. However, even LiveAgent's priciest plan is cheaper than many other solutions out there.
| Key Features | |
| --- | --- |
| User interface | GOOD |
| Voice quality | GOOD |
| User reviews | EXCELLENT |
+ Show more
2. TalkDesk CX Cloud Review
Call center type:
Blended
Communication:
Omnichannel
Next up we have TalkDesk, another huge player in the call center market. TalkDesk offers a cloud-based contact center program that relies on AI to make interactions more effective and efficient. Boasting 100% uptime and incredibly well-developed software, TalkDesk represents a top-class solution for call centers of all sizes.
Features
Unlike Bitrix24 and some of the other providers on our list, TalkDesk does not come with a CRM incorporated into its offer. However, this cloud call center software offers seamless integration with popular CRM solutions like Zendesk and Salesforce. Additionally, TalkDesk can be integrated with various collaboration tools in lieu of Slack
Of course, no contact center solution would be complete without the usual string of features that serve to automate both inbound and outbound calls. First of all, there's the auto-dialler and automatic call distribution, crucial features for any outbound or inbound call center service. TalkDesk also comes with the interactive voice response feature, which lets users reach the required agent or service by interacting with a computerized phone system.
This virtual call center software also supports omnichannel customer engagement, meaning you can communicate with clients across all channels: email, SMS, phone, or chat. Where TalkDesk truly shines is its AI-powered self-service. Through it, customers will be assisted by robust virtual agents capable of providing customers with answers to most questions. If there's more complex issue is to be resolved, the virtual agent will hand it off to a real person.
On top of this, TalkDesk includes features for QA, workforce management, employee collaboration, and much more.
Pricing
The pricing for this call center workforce management software is divided into three plans: Professional, Professional Plus, and Enterprise. Professional is essentially the basic plan, offering all the features we've laid out above. Professional Plus adds mobile agents for iOS and Android, reporting APIs, customer sentiment surveys, and greater router functionality.
The Enterprise cloud call center service comes with 100% uptime SLA, access to all APIs, a customizable dashboard, and one-click integrations. TalkDesk does not display its pricing on the site, so you have to get in touch with the company in order to get a quote.
Final Thoughts
TalkDesk CX Cloud is one of the most powerful call center solutions, with its AI-driven self-service features significantly increasing the efficiency of your contact center operations. While it may lack a CRM itself, TalkDesk's huge list of integrations takes care of that problem.
| Key Features | |
| --- | --- |
| User interface | GOOD |
| Voice quality | EXCELLENT |
| User reviews | EXCELLENT |
+ Show more
3. Five9 Review
Call center type:
Blended
Communication:
Omnichannel
Being one of the biggest players on the market, Five9 is a very popular and trustworthy provider of contact center software. Five9 only offers cloud-based call center services, with variable pricing determined by the number of agents you have. The software comes with auto-dialing/predictive dialing features, as well as automatic call distribution and integration with Salesforce CRM software. Due to its flexible pricing and features, Five9 offers excellent outbound and inbound call center software.
Features
Five9 allows you to communicate with existing and prospective customers through all possible channels. The company's software supports outbound and inbound calls, as well as omnichannel communication via email, chat, mobile, and social media.
For inbound calls, Five9 offers CTI, IVR, and ACD features to make sure all calls are correctly routed and distributed to the appropriate agent. For outbound, Five9 comes with an auto-dialer, as well as predictive and progressive dialing. It also offers call holding, blocking, warm and cold transfers, call recording, and barging.
Five9 also comes with CRM options and integration, allowing agents to see all previous interactions with a caller once they make contact. The company's auto dialer software for call center software automatically recognizes answering machines and no-answers. This means that only calls that are answered by a live person will be patched through to your agents.
This software is cloud-based, meaning you can access it with just a computer and an internet connection. As for network infrastructure, Five9 offers excellent sound quality during calls.
Other useful features include DNC list compliance, as well as the ability to conduct post-call surveys and web call-backs. Additionally, with this call center analytics software you get access to both historical and real-time reporting, so you can always get a clear overview of how your team is performing.
Pricing
You won't find any pricing information on the website, but you can quickly get a quote by contacting the vendor and providing some basic information, including the number of seats you'll need to use (the minimum ranges from one to four). Once you send a quote request, you'll receive the information quickly in your inbox.
Final Thoughts
Through its employment of advanced call center technologies, Five9 has retained its position as one of the most popular call center software cloud solutions on the market. While it might lack some more robust collaboration features, it's still an extremely powerful program for call handling.
| Key Features | |
| --- | --- |
| User interface | GOOD |
| Voice quality | EXCELLENT |
| User reviews | EXCELLENT |
+ Show more
4. LiveVox Review
Call center type:
Blended
Communication:
Omnichannel
LiveVox is a contact center platform with more than 20 years of cloud contact center expertise. It seamlessly integrates Omnichannel Communications, CRM, and Workforce Optimization capabilities to provide an outstanding customer experience while reducing compliance risk. This call center applications software powers more than 14 billion interactions each year and has more than 500 global employees. LiveVox software is equipped with artificial intelligence functionalities and is ideal for enterprises with more than 25 agents.
Features
LiveVox is a provider that offers custom solutions designed to fit the needs of various businesses and help them thrive. There are five LiveVox value-based bundles to choose from:
If you wish to create digital conversations with your clients across SMS, webchat, and email and mitigate TCPA risk, this bundle is for you. Some of its standout features include contact center CRM, real-time dashboards and reporting, native AI-enabled chatbot, and basic inbound voice.
Outbound Campaigns and Compliance
This bundle will help you boost productivity, mitigate TCPA risk, and improve the customer and agent experience. With the help of this call center tracking software, you can make your outbound communications more efficient and data-driven by using SMS, voice, and email functionality. Other capabilities included in this bundle are human call initiator, human text initiator, interactive voice response, and phone line scalability.
LiveVox Speech Analytics bundle lets you monitor and score all customer interactions and understand the sentiment of each conversation. It comes with advanced search capabilities, custom AI-triggered notifications, automated scorecards and manual scorecards, and Omnichannel analysis.
This package gives you access to inbound voice, ticketing & CRM, advanced IVR, customer consent management features, and native AI-enabled chatbot - everything you need to deliver top-notch service to your customers each time.
If you're looking for a call center software tool to help you reduce operational costs and create a better overall experience for both your agents and customers without hiring new personnel, this is an excellent option. Apart from AI virtual agents, you'll benefit from email and SMS triggers, managed IVR, chatbots, natural language processing, and more.
Pricing
Unfortunately, LiveVox doesn't display any pricing details on its website. If you wish to obtain that information, you can request a demo by providing your full name, your company's name, business email address, and phone number.
Final Thoughts
LiveVox has five comprehensive bundles packed with first-class features and easy-to-use tools that can be highly beneficial to your business and its development. The Workforce Engagement Management solutions of this contact center software can help you enhance agent and customer experience and improve both performance and compliance within your company.
| Key Features | |
| --- | --- |
| User interface | EXCELLENT |
| Voice quality | EXCELLENT |
| User reviews | EXCELLENT |
+ Show more
5. Zendesk Review
Call center type:
Sales or customer support
Pricing:
Starting from $19/month
Communication:
Omnichannel
Zendesk is a virtual call center software provider with two packages on offer: one designed for sales teams and the other for customer support. These packages are configured for chat support, forums, inbound calls, and sales, as well as additional supplemental packages for reporting and analysis. Besides these outbound/inbound call center programs, Zendesk also offers internal help desk solutions, CRM tools, and more.
Features
As we've mentioned, this call center software divides its offers into two separate plans: Suite and Sell.
The Suite package is tailored to inbound or blended call centers that focus on providing customer service. First and foremost, you get access to email, voice, SMS, phone, and live chat support channels, allowing your clients to get in touch with your agents via the channel of their choice.
Additionally, Zendesk Suite features a great ticket system that can convert emails, tweets, and Facebook wall posts into support tickets for your team to handle. You also get the ability to create a help center so customers can find answers by themselves. No top call center software is complete without automated workflows, reporting, and automated AI answers. Thankfully, Zendesk has all of these features and more.
The Sell package comes with one-click dialing, call recording, and email integration. Unfortunately, neither Zendesk's customer service software nor the Sell package comes with an auto-dialer. However, Zendesk easily integrates with auto-dialers from other providers, which solves the problem to a certain degree. The more expensive versions of the Sell plan come with personalized bulk emailing, unlimited email templates, sales forecasts, advanced call analytics, and task automation.
All of Zendesk's products come with powerful integration possibilities. Most of the integration is handled via the Zendesk API, but the service can also be seamlessly integrated directly with HubSpot, Zendesk Support, and a few other services.
Pricing
The pricing for both outbound call center software and customer service packages is clearly displayed on the website. This is something we'd like to see more often among contact center services and software providers instead of being forced to contact them and wait for a quote.
For the Sell plans, pricing ranges from $19/user/month to $199/user/month if you subscribe annually. As for the Suite packages, the cost ranges from $49-$150/user/month.
Final Thoughts
If you review Zendesk as a typical call center phone software solution that should include features like auto-dialer and automatic call distribution, you'll find it lacking. However, its strength lies in numerous quality-of-life features that make both selling and providing customer support an efficient and pleasant experience for both your team and your clients.
| Key Features | |
| --- | --- |
| User interface | EXCELLENT |
| Voice quality | GOOD |
| User reviews | EXCELLENT |
+ Show more
6. Dixa Review
Call center type:
Blended
Pricing:
Starting from $99/month
Communication:
Omnichannel
Dixa is an omnichannel customer engagement platform provider. It's among the pricier call center companies that we've included in this article, which is why we recommend that only companies that plan to use all of the offered support channels should consider it. This provider has three packages to choose from, with more expensive call center software pricing packages offering greater customization and control over the software as well as dedicated manager/agent training and technical support.
Features
Dixa is, like many other companies, a strictly cloud-based provider. Its service runs via web browsers, which is both a blessing and a curse. Browser-based solutions are often incredibly easy to use and learn, but unless the underlying systems are top-notch, they might cause glitches and slowdowns. Thankfully, throughout our tests, this wasn't the case.
This provider offers omnichannel contact capabilities with all of its plans, meaning it covers everything from email and phone to WhatsApp and live chat. Companies looking for a complete, feature-packed solution will definitely appreciate Dixa's offer.
While researching our call center software review, we found Dixa's capabilities to be pretty well-rounded. Firstly, it has all the traditional call-handling features like IVR, automatic call distribution, customer recognition, callbacks, and call recording.
Agents will greatly appreciate automatic contact creation for new customers as well as readily available timelines of previous interactions. Cloud-based contact center managers also have features to look forward to, including call barging, real-time analytics, workload limits, and agent collision detection.
Dixa also integrates with a multitude of third-party software; we thoroughly recommend that you check the full comparison table on Dixa's website. However, call barging, call center monitoring software, advanced transfer features, phone and live chat support, and internal calls are omitted from the first package - you'll have to pay for Premium or Platinum to access those features.
Pricing
The pricing for this contact software is divided into three plans: Professional ($99/user/month), Premium ($139/user/month), and Platinum ($179/user/month). As you can see, this is significantly pricier than what other competitors offer.
This is partly because all of Dixa's plans offer omnichannel contact software and advanced collaboration and workforce management features. While there's a great combination of features to be found here, smaller companies might want to look for cheaper call center software solutions.
Final Thoughts
Dixa represents an expensive but powerful call center cloud solution best suited for large companies wishing to offer omnichannel support. Smaller firms or those oriented towards outbound calls should probably find a cheaper provider, as Dixa doesn't offer great value for money to clients who won't make use of all the software's features.
| Key Features | |
| --- | --- |
| User interface | GOOD |
| Voice quality | GOOD |
| User reviews | EXCELLENT |
+ Show more
7. Avaya OneCloud CCaaS Review
Call center type:
Blended
Communication:
Omnichannel
Avaya is one of the stronger competitors in the call center market, with a decade-long history of providing trustworthy communication services. This company is one of the best VoIP call center software providers and is definitely worth considering, no matter the size of your call center.
In late 2020, Avaya launched its OneCloud CCaaS solution, which encompasses multi-channel communication capabilities, CRM, team collaboration, and workforce management. Let's get into what the package includes.
Features
Avaya's cloud solution can be deployed both publicly - on the cloud - or privately, depending on the needs of your company. The OneCloud CCaaS solution brings omnichannel communication capabilities to the table. This means that through this call center and automation software, you can communicate with customers through all voice and digital channels.
Besides email, SMS, voice, live chat, and social media contacts, Avaya also includes self-service features. With this, customers can get answers via any channel for commonly asked questions or frequently encountered issues.
Avaya has also incorporated AI machine learning into its service. The use of AI helps on multiple fronts. First, it transcribes ongoing conversations with clients, providing agents with prompts and suggestions based on words used in the conversation. Additionally, AI helps with the aforementioned self-service features, providing customers with the right information and escalating to live agents when needed.
No customer service call center software would be complete without reporting and analytics. Firstly, the cloud software provides managers with a full overview of a customer's journey and all previous interactions. Managers also gain access to agent performance reports, indicating where each team could potentially improve.
The intuitive desktop application provides agents with all the customer information they might need to maximize the efficiency of each interaction. Within the software, agents can simultaneously communicate with customers across all preferred channels, review previous interactions, get access to customer info, and much more.
Pricing
As is the case with most call center and recording software, Avaya does not display its pricing on the website. In order to get a quote, you have to contact the sales team via the online form on the website or over the phone.
To get a ballpark quote, you'll need to assess how many agent seats you'll need, since this determines the monthly fee.
Final Thoughts
There's a reason why Avaya call center software is regularly listed among the best providers in the market. The sheer multitude of features, the cutting edge AI-powered tools, and the software's ease of use have all made Avaya what it is today. Just don't be surprised if Avaya's impressive capabilities are matched by an equally eye-popping price.
| Key Features | |
| --- | --- |
| User interface | EXCELLENT |
| Voice quality | EXCELLENT |
| User reviews | EXCELLENT |
+ Show more
8. Channels Review (formerly known as CrazyCall)
Call center type:
Blended
Pricing:
Free / Starting from $24 per month
Communication:
Omnichannel
Channels provides call center software geared towards both outbound sales campaigns and customer service operations. One-click dialing, toll-free international calls, and domestic phone numbers for a huge selection of states all contribute to making Channels an awesome choice for any company that focuses on personalized communication with its customers.
Features
Launched in 2014, Channels started off as a purely call center-oriented software under the name CrazyCall. In 2020, the company decided to change and broaden its offer, moving from sales-focused features like the auto-dialer to providing a more general type of software capable of helping any company that relies on regular communication with its clients.
While some companies might dislike the fact that Channels has moved away from providing specialized call center dialer software, the service's new format has added a significant number of great features.
Probably the most important one for contact centers is the ability to receive free incoming calls from your customers. This means that all incoming calls (excluding toll-free numbers) will be absolutely free both for your and the customer calling. All Channels plans also come equipped with IVR and call distribution, which are the bread and butter of any customer support or sales team.
Besides its app, Channels also has a powerful Chrome extension that allows you to make calls directly from any website simply by clicking the phone numbers available there. This call center support software also integrates seamlessly into CRM programs, extending Channels' calling capabilities to them. Your customers can also easily make a call to your company thanks to web widgets.
Of course, no calling software would be complete without customer information cards. Through them, any calls your agents receive will come with relevant caller information, allowing your reps to assist customers sooner and more efficiently. Channels has retained some of CrazyCall's strong points, like the ability to purchase international phone numbers at extremely affordable rates. This is a great feature for international businesses, as providing clients with local phone numbers increases trust.
Channels also comes with call recording software for call center capabilities, allowing you to save recordings for up to a whole year with the priciest plan. All plans also include a certain number of free web calls, which should help you reduce costs in the long run.
Pricing
Thankfully, unlike many other inbound call center solutions, Channels displays its pricing openly on the website.
There are three plans to choose from: Free, Plus, and Advanced. The free plan comes with most of the base features but lacks outbound call capabilities and limits you to 250 web calls. It also limits you to three users only.
When we move away from the call center software free plan, the Plus plan ($24/month) includes 5,000 web calls, the ability to make outbound calls, longer call recording storage, IVR, SMS sending, a free phone number, free incoming calls, and more.
Lastly, the Advanced plan ($62/month) gets you unlimited free calls to the US and Canada, the value of which cannot be overstated. You can also make unlimited web calls with the Advanced plan and get longer call recording storage.
Final Thoughts
While the ditching of some of the traditional call center features got us worried at first, upon closer inspection we found Channels to be a much better call center solution than CrazyCall ever was. Access to a huge number of international phone numbers, free incoming calls, web calling, and unlimited US/CA minutes on the priciest plan make Channels an awesome choice for companies of all sizes.
| Key Features | |
| --- | --- |
| User interface | FAIR |
| Voice quality | GOOD |
| User reviews | GOOD |
+ Show more
9. RingCentral Review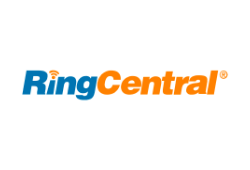 Call center type:
Blended and inter-business communication
Communication:
Omnichannel
Whether you're looking to set up a customer contact center or run a tight sales campaign, you can't go wrong with RingCentral. One of the oldest names in the game, RingCentral has built up a reputation as a trustworthy solution for blended call centers. The company offers a variety of different packages aimed at companies of differing sizes and types. In our review, we focused on RingCentral's Contact Center packages.
Features
RingCentral is among the more feature-rich contact center solutions out there, offering all the bells and whistles your blended call center might ever need. All of RingCentral Contact Center pricing packages give you full omnichannel communication possibilities.
This includes both inbound and outbound calls, email, chat, social media, and SMS. Omnichannel coverage has become incredibly important in the past few years; nowadays, the inability to offer more than one or two channels of communication to customers is seen as a major drawback.
Inbound and outbound calling capabilities are accompanied by all the appropriate features. There's the auto-dialer, which is mandatory for most sales call centers. For inbound, this call center software solution offers IVR and automatic call distribution, which serves to provide customers with efficient service and connect them to the right agents.
Outbound-facing teams will also appreciate advanced features like the preview dialer, predictive dialer, and sales campaign management.
While we're on the topic of management, RingCentral also boasts workforce and performance management capabilities. These should prove invaluable in assessing the effectiveness of your agents and improving fields where you might be lacking. RingCentral's integrations are also bountiful; the software integrates easily with most popular CRM solutions.
If you're not in need of traditional call center scheduling software, RingCentral also offers software for inter-business communication through its RingCentral Office packages.
Pricing
The Contact Center offer is divided into three plans: Basic, Advanced, and Ultimate. The Basic package offers only inbound voice capabilities and standard IVR and ACD.
If you switch to Advanced, you'll unlock outbound and omnichannel features. Lastly, the Ultimate plan includes progressive/predictive dialing tools along with campaign management.
Pricing for the Contact Center packages is not shown on the website; you have to contact RingCentral in order to get a quote.
Final Thoughts
While RingCentral doesn't offer any features we haven't already seen, it's still an extremely robust and well-rounded call center and reporting software. If you do opt for RingCentral, you're almost certainly set for any challenges your team might face.
| Key Features | |
| --- | --- |
| User interface | EXCELLENT |
| Voice quality | GOOD |
| User reviews | FAIR |
+ Show more
10. 8x8 Call Center Software Review
Call center type:
Blended
Pricing:
Starting from $87/user/month
Communication:
Omnichannel
8x8 is one of the younger companies on the market, but it does have few years of experience under its belt. Like most other companies on our list, it offers cloud-based call center tools divided into standalone plans that start off with voice-only features, while the priciest one offers omnichannel communication. While it's expensive, 8x8 call center software does offer advanced features across all of its plans, as opposed to its competitors that typically reserve those for the most expensive packages.
Features
8x8 is a great piece of small business call center software, but thanks to its scalable features and in-depth reporting and analytics, even larger enterprises can use it without fear of missing out on the necessary features.
Like any contact center program worth its salt, 8x8 features automatic call distribution and IVR. ACD has become a pretty standard feature to expect from this type of software, as it makes sure that incoming calls go to qualified agents, without the need to put customers through manual call transfer hell.
The predictive dialer feature thankfully also makes an appearance. With it, you gain access to much more than a basic auto-dialer. Through predictive dialing, only calls that are answered by humans will be connected to your agents, weeding out answering machines and disconnected phone numbers.
This call center scripting software feature not only increases the productivity of your team but also makes sure you're compliant with all the necessary legal regulations, like keeping away from numbers that are on the Do Not Call list.
Thanks to cutting-edge contact center technology, 8x8 also lets you record all types of customer interactions and store them for later review. This is very important both for quality assurance and for finding important bits of information agents might've missed during the interaction itself.
Workforce management features are also included, helping managers assess performance, predict call volumes, determine workloads, and create schedules.
Pricing
8x8 has three call center system software pricing plans: Voice, Omnichannel, and Advanced.
Voice costs $87/user/month and gives you access to full inbound/outbound calling capabilities, including skill-based routing and IVR.
Omnichannel sets you back $107/user/month adds live chat, SMS, email, and social media communication.
Advanced ($146/user/month) includes screen-recording, quality management, and speech analytics. These prices are for annual plans; if you choose month-by-month, you'll pay 22% more.
Final Thoughts
We found 8x8 to be a very powerful tool, with its robust analytics and reporting tools setting it apart. However, the steep prices will probably force smaller teams to look elsewhere.
| Key Features | |
| --- | --- |
| User interface | FAIR |
| Voice quality | GOOD |
| User reviews | GOOD |
+ Show more
11. Ytel Review
Call center type:
Blended
Pricing:
Starting from $99/user/month
Communication:
Omnichannel
As call center software vendors go, Ytel isn't particularly famous, but it offers a scalable, cloud-based call center solution that covers all your needs when running a blended call center. Packed to the brim with call service features like call and text analytics, reporting, and toll-free numbers, Ytel has what it takes to feature on most top provider lists.
Features
Ytel is primarily designed to provide omnichannel customer support, but it can also handle sales campaigns thanks to its ability to perform both inbound and outbound calls. It features call recording, skill-based routing, agent scripting (the ability to create predefined response scripts for agents inside the software), and local phone numbers.
Furthermore, Ytel's call center and performance management software automatically checks your call lists and compares them to state/federal DNC lists to make sure you're compliant. This is a very useful feature, as you're usually obliged to check those lists yourself, which takes valuable time.
Furthermore, Ytel offers toll-free numbers, local SMS messages, and local numbers for an additional fee.
Ytel also has a tracking feature that allows you to add phone numbers to your marketing CTA buttons and see which campaign is generating phone calls and text messages. You can then use this information to appropriately route these lines of communication to the right agent or department.
Detailed reporting and analytics also turn Ytel into effective workforce management software for a call center, providing managers with invaluable information on agent effectiveness and the success rate of their sales campaigns.
On top of that, automation and workflow features allow you to automatically respond to customers when a specific keyword is used and place contacts into appropriate pipelines.
Pricing
The pricing structure for Ytel's cloud-based call center solution is fairly simple. If you're running a blended call center, you're looking at a $99/user/month fee. This includes both inbound and outbound calling, call routing, IVR, access to APIs, and CRM integration - all the typical hosted call center software features.
If you want to up the ante, the Engagement platform plan costs $399/user/month and adds tracking, workflows, a two-way messaging inbox, and phone numbers.
Lastly, the Trust Center plan sets you back $499/user/month. With it, you get access to the campaign registry, complaint registry, call blocking, verified calls and SMS messages, and more.
Final Thoughts
Ytel has a simple, comprehensive offer for blended call centers. The software is neatly designed and easy to use. While seemingly rudimentary, Ytel has unique features like tracking that make their software worth checking out.
| Key Features | |
| --- | --- |
| User interface | GOOD |
| Voice quality | EXCELLENT |
| User reviews | GOOD |
+ Show more
12. VICIdial Review
Call center type:
Blended
Pricing:
Free/$400 per month for hosting
Communication:
Omnichannel
VICIdial is the only completely free call center software on our list. It offers an open-source, hosted call center solution that handles both inbound and outbound traffic.
Features
VICIdial is an immensely popular call center solution made to support blended call centers. This software's list of features is impressively long - you can check it out in full here. It encompasses all the crucial features: outbound/inbound call handling, skill-based routing, agent scripting, call recording, CRM integrations, and more.
Pricing
VICIdial doesn't offer hosting for its free open-source software; you'll have to download and manage the client yourself. However, there is a hosted call center solution that costs $1,000 for setup and the first month, then $400 for each subsequent month. This price isn't affected by the number of agents you have.
Since the open-source version is free, its UI is not the prettiest. However, it does have all the required features and can be a life-saver for call center companies on tight budgets.
Final Thoughts
Seeing as it's the only call center software that's open-source and free but doesn't lack any core features, we thoroughly recommend VICIdial. However, if you're looking for more robust features and/or a prettier interface, you should opt for one of the other software providers we've reviewed.
| Key Features | |
| --- | --- |
| User interface | FAIR |
| Voice quality | GOOD |
| User reviews | FAIR |
+ Show more
13. Bitrix24 Review
Hosting:
Cloud, on-premise
Call center type:
Blended
Pricing:
Starting from $19/month
Communication:
Omnichannel
Bitrix24 is one of the most widely used contact center solutions. Its free package offers comprehensive call center services for companies with no limits on the number of agents. The paid cloud and on-premise packages bring more to the table, with the more expensive options providing more advanced CRM-like features, storage space, and workforce management capabilities. This is one of the best and most giving call center software companies on the market, especially considering that the amazing free package covers all of your needs if you're running a smaller call center.
Features
Bitrix24 offers blended contact center software that's available both as a cloud or on-premise service. The company offers far more than just plain call center features, including an auto-dialler and automatic call distribution.
First of all, all Bitrix24 pricing plans come equipped with powerful CRM features. These include management of leads, deals, and contacts, as well as invoices and lead conversion.
Besides the CRM, you get access to task and project management capabilities, collaboration tools like video meetings, and messaging. We should also mention its powerful sales-oriented tools, such as the ability to set up pipelines and automate sales processes and invoicing, as well as things like bulk SMS and email messaging. This CRM call center software truly offers much more than the run-of-the-mill call center service, giving your company a full-featured toolkit that's combat-ready for any kind of operation - be it customer service, B2B marketing, sales, or something else.
Pricing
Unfortunately, Bitrix24 has a needlessly complicated pricing structure that takes some time to fully grasp. Once you decipher the information on the website, you'll see that the company actually offers two separate pricing tiers - one for cloud-based services and the other one for on-premise use.
Bitrix24 is beloved by many users thanks to its extremely generous free cloud-based plan. With this free cloud-based call center software, you can accommodate an unlimited number of agents. However, most features relating to CRM capabilities are limited to 12 users within the free plan. Additionally, all of those features related to CRM tools, management, and reporting are fairly limited within the free plan, as you'd expect.
The pricing for cloud contact center paid plans ranges from $19/month to $199/month when you subscribe annually. Pricier plans bring more advanced features, more 'seats,' bigger storage, better reporting, greater bulk-sending capacity, and more.
When it comes to on-premise call center management software, the price of a lifetime license is between $1,490 and $59,990, depending on the number of users you need to cover.
Final Thoughts
All in all, there are very few downsides to Bitrix24's call center services . The main area the company could improve on is increasing the simplicity of both its pricing plans and the software itself. The user interface is often hard to navigate due to the sheer number of tools at your disposal. Other than that, Bitrix24 offers the best call center software currently available.
| Key Features | |
| --- | --- |
| User interface | EXCELLENT |
| Voice quality | GOOD |
| User reviews | EXCELLENT |
+ Show more
Related Products and Services
Top 10 Call Center Software Options
LiveAgent

TalkDesk

Five9

Zendesk

Dixa

Avaya

CrazyCall

FreshCaller

Knowmax

Ytel
Methodology and Features
Pricing
The first thing everyone wants to know when choosing any service, including call center software solutions, is the price. Unfortunately, it's never that easy in this field; call center software has a multitude of potential features that you might or might not require. The price, of course, depends on how many of these features each package offers.
The first metric that can affect software pricing is the number of employees (agents) that will be using the software. In this case, the more agents you have, the more you'll pay every month. This payment plan is mostly reserved for hosted or cloud-based packages.
The second metric for call center software pricing is the hosting type you opt for. On-site software is the most expensive option of the three, as you're buying off the software instead of "renting" it out. On-site software can cost anywhere from $1,500 to $50,000. While you won't pay a fee based on the number of users you'll have, on-site packages do sometimes limit the maximum number of users or so-called "seats" per package.
Outbound or Inbound?
Call centers are divided into two main groups: outbound and inbound. Each type of contact center needs slightly different features from call center software.
Outbound call centers typically initiate calls to customers. They're mostly used in telemarketing, fraud prevention, surveys, debt collection, or for offering subscription renewals and account upgrades. Outbound call centers are frequently outsourced to cut costs. If you're running an outbound call center, one of the most important features to look for is an auto-dialer.
Inbound call centers, on the other hand, primarily receive calls. These are usually reserved for customer support, scheduling, complaints, or taking phone orders for vendors.

The main functionality inbound call centers look for when making a call center software comparison is automatic call distribution (ACD). An automatic call distributor system distributes incoming calls to available agents. This system can usually be fine-tuned to distribute calls from certain sources only to agents with the appropriate training and skillset.
CRM Integration
The best software for contact centers offers, besides the usual call features, CRM integration possibilities. This is call center CRM software that allows agents to immediately access all customer information and previous interactions with that customer across all channels - email, calls, and other methods of communication you might have.
This enables your agents to easily help out customers by providing them with information on what they or their colleagues have already spoken about with the customer. This removes the need to go over previous interactions every time the customer calls, reducing call frequency and time spent on calls and improving customer satisfaction.
Workforce Management
Besides CRM integration features, more advanced call center software solutions offer workforce management options. Workforce management has a host of benefits for owners and managers. First of all, it allows you to create shift schedules, track hours worked, and assign tasks to agents based on forecasting.
Forecasting is another workforce management feature that allows you to predict workload and interaction volume across all channels based on previous interaction data. This in turn allows managers to fine-tune which agents and how many of them should be placed on each channel and task. For example, if on average you experience the highest call volume between 3 p.m. and 5 p.m., these automation features allow software managers to put more agents on call during that time.
Workforce management capabilities greatly improve call center software utility, streamline workflow, and improve efficiency. Hence, the very best call center software solutions always offer at least some workforce management options.
Frequently Asked Questions
What software do call centers use?
Inbound call centers use software that helps them answer and distribute calls in the most efficient manner. Outbound ones aim for software that comes with auto-dialer capabilities, lead generation, and other features that maximize sales effectiveness.
What is the best call center software?
There's really no single answer to this question, as it depends on what you need most from your software. Providers might have offers tailored towards customer support centers, sales centers, omnichannel customer support, or a mix of all of these. However, during our reviews we found Avaya, Channels, RingCentral, and Five9 to be some of the best providers.
What is call center system?
A call center system is a piece of software that's designed to make accepting or making calls as efficient and effective as possible.
What equipment is needed for a call center?
Thanks to the development of this type of software, most providers offer cloud-based solutions. This effectively means that you only need functional PCs and a stable internet connection to run a call center.
How does call center software work?
Software for call centers uses features like the auto-dialer, predictive dialing, IVR, and call distribution to help agents make or take calls in much greater volumes - and with greater efficiency - than by doing so manually.