The term 'call center' probably invokes images of a boiler room packed with pushy snake oil merchants who always call you at the most inappropriate times. While these types of contact centers certainly exist, call centers can also be a force for good, providing people with access to readily available support agents. If you plan on running an effective contact center, you'll need quality call center software to keep the wheels turning smoothly.
Such software solutions help immensely with both inbound and outbound calls, automating the process each way. They auto-dial contacts, distribute incoming calls to the right agents, provide agents with customer information and records of previous interactions, and bring forth myriad other useful features.
We've compiled and reviewed the best providers on the market. Check them out and see which one matches your needs.
Bitrix24
•

Has a free plan

•

Both cloud and on-premise solutions

•

Great for both customer service and sales
TalkDesk CS Cloud
•

Omnichannel

•

AI-powered self-service

•

Easy CRM integration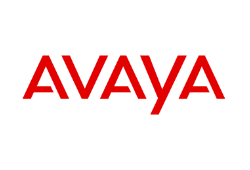 Avaya OneCloud CCaaS
•

Great workforce management features

•

Plenty of collaboration tools

•

Detailed reports
Five9
•

Historical and real-time reports

•

Inbound and outbound capabilities

•

Great sound quality
ZenDesk
•

Internal help desk tools

•

Help center creation

•

Specialized plans for different types of call center
Dixa
•

Browser-based

•

Omnichannel capabilities

•

Collaboration and workforce management features
LiveAgent
•

Unlimited call recordings

•

Great ticket system

•

SLA management
Channels
•

Free incoming calls

•

Chrome extension

•

Easily integrable web widget
8x8 Call Center Software
•

Advanced features present in affordable plans

•

Robust scripting

•

Workforce management
RingCentral
•

Sales campaign management

•

Huge list of integrations

•

Inter-business communication package
Ytel
•

Toll-free and local numbers

•

CTA button tracking

•

Powerful automation features
VICIdial
•

Free

•

Open-source

•

Full blended call center capabilities included
Best Call Center Software Reviews
Related Products and Services
Top 12 Call Center Software Options
Bitrix24

TalkDesk

Five9

Zendesk

Dixa

LiveAgent

Avaya

CrazyCall

FreshCaller

Knowmax

Ytel

VICIdial
Methodology and Features
Pricing
The first thing everyone wants to know when choosing any service, including call center software solutions, is the price. Unfortunately, it's never that easy in this field; call center software has a multitude of potential features that you might or might not require. The price, of course, depends on how many of these features each package offers.
The first metric that can affect software pricing is the number of employees (agents) that will be using the software. In this case, the more agents you have, the more you'll pay every month. This payment plan is mostly reserved for hosted or cloud-based packages.
The second metric for call center software pricing is the hosting type you opt for. On-site software is the most expensive option of the three, as you're buying off the software instead of "renting" it out. On-site software can cost anywhere from $1,500 to $50,000. While you won't pay a fee based on the number of users you'll have, on-site packages do sometimes limit the maximum number of users or so-called "seats" per package.
Outbound or Inbound?
Call centers are divided into two main groups: outbound and inbound. Each type of contact center needs slightly different features from call center software.
Outbound call centers typically initiate calls to customers. They're mostly used in telemarketing, fraud prevention, surveys, debt collection, or for offering subscription renewals and account upgrades. Outbound call centers are frequently outsourced to cut costs. If you're running an outbound call center, one of the most important features to look for is an auto-dialer.
Inbound call centers, on the other hand, primarily receive calls. These are usually reserved for customer support, scheduling, complaints, or taking phone orders for vendors.

The main functionality inbound call centers look for when making a call center software comparison is automatic call distribution (ACD). An automatic call distributor system distributes incoming calls to available agents. This system can usually be fine-tuned to distribute calls from certain sources only to agents with the appropriate training and skillset.
CRM Integration
The best software for contact centers offers, besides the usual call features, CRM integration possibilities. This is call center CRM software that allows agents to immediately access all customer information and previous interactions with that customer across all channels - email, calls, and other methods of communication you might have.
This enables your agents to easily help out customers by providing them with information on what they or their colleagues have already spoken about with the customer. This removes the need to go over previous interactions every time the customer calls, reducing call frequency and time spent on calls and improving customer satisfaction.
Workforce Management
Besides CRM integration features, more advanced call center software solutions offer workforce management options. Workforce management has a host of benefits for owners and managers. First of all, it allows you to create shift schedules, track hours worked, and assign tasks to agents based on forecasting.
Forecasting is another workforce management feature that allows you to predict workload and interaction volume across all channels based on previous interaction data. This in turn allows managers to fine-tune which agents and how many of them should be placed on each channel and task. For example, if on average you experience the highest call volume between 3 p.m. and 5 p.m., these automation features allow software managers to put more agents on call during that time.
Workforce management capabilities greatly improve call center software utility, streamline workflow, and improve efficiency. Hence, the very best call center software solutions always offer at least some workforce management options.
Frequently Asked Questions
What software do call centers use?
Inbound call centers use software that helps them answer and distribute calls in the most efficient manner. Outbound ones aim for software that comes with auto-dialer capabilities, lead generation, and other features that maximize sales effectiveness.
What is the best call center software?
There's really no single answer to this question, as it depends on what you need most from your software. Providers might have offers tailored towards customer support centers, sales centers, omnichannel customer support, or a mix of all of these. However, during our reviews we found Avaya, Channels, RingCentral, and Five9 to be some of the best providers.
What is call center system?
A call center system is a piece of software that's designed to make accepting or making calls as efficient and effective as possible.
What equipment is needed for a call center?
Thanks to the development of this type of software, most providers offer cloud-based solutions. This effectively means that you only need functional PCs and a stable internet connection to run a call center.
How does call center software work?
Software for call centers uses features like the auto-dialer, predictive dialing, IVR, and call distribution to help agents make or take calls in much greater volumes - and with greater efficiency - than by doing so manually.