A point of sale system streamlines every operation in your restaurant. The right POS simplifies every task through better order management, versatile hassle-free payment options, and a handful of other customer-focused features. In addition, a POS pushes your service to a whole new level by revealing weak points and potential growth opportunities. To find out what some of the best restaurant POS systems on the market have to offer, check out our reviews and get acquainted with the most essential features.
Square for Restaurants
•

Great free plan

•

Customizable reports

•

Bulk additions
Lightspeed Restaurant POS
•

Fully customizable

•

Cloud-based

•

Mobile-friendly
TouchBistro
•

iPad-based

•

Suitable for all-size restaurants

•

24/7 support
Toast POS
•

Supports Android devices

•

Restaurant-grade hardware

•

Cloud-based technology
Revel POS
•

Advanced features

•

Numerous integration options

•

Offline mode
Cake POS
•

Mobile payment innovations

•

In-house online ordering service

•

Detailed reports
Upserve POS
•

Compact interface

•

Android and iOS compatible

•

Good reputation
Lavu POS
•

Great customer support

•

Dozens of industry-specific features

•

PayPal and Square partnerships
1. Square for Restaurants
Price:
Starting from $0 per month
Built-In Payment Processing:
Yes
24/7 Customer Support:
Yes
Over the years, Square managed to make a name for itself as a simple, reliable, and cost-effective POS system. Square for Restaurants is one of its newest products specifically tailored for the food industry. Although it's a versatile management system, most of the time, it's used by smaller restaurants that want to avoid monthly obligations.
So, what exactly does Square have to offer?
It's widely regarded as one of the best small restaurant POS systems because of its focus on quick-service restaurants and simple menu management. It enables you to easily add, remove, or reorder your items and apply that layout to all of your restaurants.
This is extremely useful when you're making last-minute changes to the top sellers or removing the items that have just run out. Thanks to the bulk additions feature, you can add a whole group of items in one go, which is perfect for seasonal changes or special promotions.
The offer includes a free-of-charge option for creating an online store. That way you can arrange pickups, delivery systems, and expand your service. You can expect the best POS systems for a restaurant business to offer numerous integrations to help you out with this task. Square goes a step further and opens its doors to third-party integrations as well.
Detailed reports are also a part of the basic Square POS for restaurants pricing plan with useful stats, charts, and summaries that will help you optimize your sales. You can use various filters to examine individual categories and make the necessary adjustments. Of course, like pretty much everything else in this system, the reports are also fully customizable. You can add a bit of flavor to those reports with the PLUS plan that shows you live sales in real time.
The best bar and restaurant POS systems that require a monthly subscription includes one essential feature - shared settings. This option enables you to sync all your devices and give all your staff members the same access. You can also set up permissions for all team members to keep everything under control. One interesting feature concerns multiple job titles. If you have an employee who works two different jobs on different days, you can keep track of that individual separately.
One of the most important ways in which these systems help you ensure customer satisfaction is through innovative table management. The best POS systems for a small restaurant like Square give you a great overview of the tables with waiting times for each one. If a customer is waiting for too long, his or her table is displayed in yellow or red with a handy timer below.
Finally, let's take a look at the Square for Restaurants pricing plans. The free plan is the most popular option because there's no monthly subscription. However, there is a 2.6% + 10 cents per sale charge. It's an excellent option for restaurants that can't guarantee a monthly income and don't require too much in the way of features. Larger venues that want the best turnkey restaurant POS systems can sign up for the PLUS plan that costs $60 per month (plus fees per sale) or discuss a custom plan with the company representatives.
| Key Features | |
| --- | --- |
| Interface | EXCELLENT |
| Hardware | GOOD |
| Order management | EXCELLENT |
| Customer support | EXCELLENT |
| Price | EXCELLENT |
+ Show more
2. Lightspeed Restaurant POS
Price:
Starting from $59 per month
Built-In Payment Processing:
Yes
24/7 Customer Support:
Yes
In 2014, Lightspeed introduced another member to its POS family made specifically for the food industry. The product has since become one of the most popular POS systems for restaurants with a beginner-friendly interface, a plethora of excellent features, and stellar customer support.
Lightspeed Restaurant is a cloud-based POS solution that works well with all types of restaurants thanks to its numerous customization options. The software's interface is elegant and easy to master, so you won't have any trouble showing the ropes to your new employees. While other systems might offer rigid frameworks for organizing tables, Lightspeed gives you all the flexibility you need. The intuitive click-and-drag system allows you to rearrange the layout, redirect customers' orders, or merge tables in real-time.
The best cloud-based restaurant POS systems usually require a solid internet connection to keep everything in order. But Lightspeed's Lite Server device continually backs up all your data and allows you to work offline. Of course, the device will add to the overlap cost and it doesn't come cheap.
Simple staff management is another one of the product's highlights. So, does Lightspeed Restaurant POS track employee clock in? Yes, but that's not all it does. The best restaurant POS software gives you reports on your employees, lets you set up individual accounts, and delegate permissions. Use the daily reports to keep an eye on both your revenue and the underachieving staff members.
The company's EMV-compliant terminal is included in the price. It can handle all forms of payments, including swiping, dipping, and tapping while placing special emphasis on mobile payment options. As with most of the best restaurant POS systems, iPad is the recommended hardware for this software. All you need to do is download the iOS app and set it up. Unfortunately, the software doesn't support Android devices at this time.
Pricing plans start at $59/month if you sign up for an annual subscription. It'll cost you an additional $10 if you pay monthly. Of course, these are just the basics. Add-ons like customer facing display and advanced reporting start at an additional $12 per month. If you want to integrate deliveries and include a loyalty system into your restaurant's point of sale, you'll need to go with Premium add-ons starting at $39/month.
| Key Features | |
| --- | --- |
| Interface | EXCELLENT |
| Hardware | EXCELLENT |
| Order management | GOOD |
| Customer support | EXCELLENT |
| Price | GOOD |
+ Show more
3. TouchBistro
Price:
Starting from $69 per month
Built-In Payment Processing:
Yes
24/7 Customer Support:
Yes
While many big companies created their restaurant POS systems as a side project, for TouchBistro this was a central product from the very beginning. This might be the reason the software feels more organic and focused than many of its competitors. TouchBistro has a good reputation - It doesn't hurt that huge companies like Little Caesars rely on it as one of the best pizza restaurant POS systems.
One of the biggest advantages to having an iPad-based POS is tableside ordering. Waiters can take orders on the spot and get recommendations on the upselling opportunities through preset popups. This method is both faster and more profitable than more traditional options. It also lets you keep track of your employees' success rates so you know what changes need to be made.
The table management feature is fairly flexible, but you'll need to use third-party integrations to customize entire floor plans. Just like some of the other best restaurant POS systems, TouchBistro enables you to monitor waiting times and high-value tables to ensure premium service.
Making reservations is easy, with room to add all the necessary contact information and important details. For example, you can keep track of high-value customers or first-time visitors to keep the staff on their toes.
TouchBistro POS excels when it comes to staff management. The built-in punch clock tells you exactly how your employees are doing, how many hours they've worked, and what the activity levels are.
TouchBistro's top restaurant POS software also includes an in-app messaging platform for easy and secure communication between employees. You can customize the security settings for each staff member, but that's not all. Every piece of POS hardware can be customized in a number of ways. You can choose between left or right-handed options, light or dark mode, or create specific PINs for everyone.
The company understands the importance of customer service, which is why TouchBistro support works 24/7. You can ask for help every day of the year with just a couple of clicks. If you encounter a problem, all you need to do is send a screenshot directly from the app and wait for the prompt reply. Numerous POS for restaurant reviews on the web praise the company's knowledgeable and friendly support agents.
TouchBistro pricing is not as straightforward as it should be. The POS license alone starts at $69 per month, but you'll need to fill out a questionnaire and ask for a quote to get the precise number. Additional features will cost you more. For example, online ordering starts at $50/month, while reservations start at a much higher rate of $229/month.
| Key Features | |
| --- | --- |
| Interface | EXCELLENT |
| Hardware | EXCELLENT |
| Order management | EXCELLENT |
| Customer support | EXCELLENT |
| Price | GOOD |
+ Show more
4. Toast POS
Price:
Starting from $69 per month
Built-In Payment Processing:
Yes
24/7 Customer Support:
Yes
If you're in the market for top restaurant POS hardware, Toast might be the perfect fit. The combination of Its exceptional software and high-quality devices offer solutions for all the challenges modern restaurants are facing these days. And, it gives your venue the prestige it needs. Although pricey, Toast POS is worth the money.
Toast is focused on two things: offering an alternative to users who don't want to deal with iOS devices and providing restaurant-grade Toast POS hardware. Most companies in this industry make their apps with iPads in mind, forcing Android users to give in to Apple's demands. Toast decided to correct this injustice with a simple but efficient restaurant POS system for Android, which is based on Cloud technology.
The Toast POS software gives you plenty of great features delivered through a well-designed intuitive interface. You can make changes to your menu through any terminal in the restaurant or remotely from your smartphone. The menu is synced in real-time with your online offer to ensure your customers are always kept up to date. This is extremely important when you're making a special seasonal package or last-minute changes. The item countdown shows you exactly how many units you have in stock to help you make prompt changes.
Toast is a great POS system for bar and restaurant joints thanks in no small part to the tableside service option. Your waiters can spend more time with customers, take their orders on the spot and receive notifications when the orders are ready. Naturally, the EMV-compliant Toast POS system also speeds up tableside payments, accepting all popular methods (swipe, dip, and tap).
The software comes with its own analytics and reporting capabilities. As is the case with all other aspects of the service, you can access this section from any Android device, anytime you want. The reports are fairly detailed, well-organized, and filterable. With this restaurant POS system software, you'll be able to monitor performance for any time period and figure out where there's room for improvement.
We mentioned restaurant-grade hardware at the very start, but what exactly does that mean? It means that the devices have IP54 protection and are spill-proof. This is very important if you're running a busy restaurant where speed is of the essence and accidents are bound to happen.
The basic Toast POS pricing plan starts at $69/month without optional add-ons like online ordering, gift cards, or loyalty programs. The starting price of the restaurant-grade software for this plan is $799. Although you shouldn't expect to find the best restaurant POS systems free of charge, this price is still a little high. There are two more packages you can choose from as well as the option of making a customized bundle.
| Key Features | |
| --- | --- |
| Interface | EXCELLENT |
| Hardware | EXCELLENT |
| Order management | GOOD |
| Customer support | EXCELLENT |
| Price | FAIR |
+ Show more
5. Revel POS
Price:
Starting from $99 per month
Built-In Payment Processing:
Yes
24/7 Customer Support:
Yes
If your idea of the best POS for restaurants is a software with an impressive number of advanced features, Revel should be your first choice. The company currently has more than 25,000 terminals in use worldwide. It's focused on helping small businesses find their foothold in the industry. Revel's biggest downside is the price, which is slightly higher than the industry average.
We begin our review of the Revel POS system with its inventory management. The system allows you to keep track of all your products down to the very ingredients. Even some of the best traditional restaurant POS systems don't offer this level of detail in their apps. You can check ingredients, costs, expected use, and set low stock alerts. With these reports, you can optimize your supply process and reduce food waste to a minimum. Not only does this save money in the long run, but it also helps your restaurant become more environmentally friendly.
Revel Systems POS offers advanced reporting services so you can stay on top of your sales and find ways to improve your service. The Hourly Sales tab identifies your bestsellers and tells you which items aren't worth your while. Using these reports helps you identify problems through simple graphs and colorful pie charts. The Revel POS system for a small restaurant goes beyond what an average user usually needs.
Delivery management is an integral part of the Revel platform. The app allows you to track your orders in real-time through a comprehensive interface. It includes an overview of all the deliveries being made with essential information like the names of the driver and the customer, the address, and expected arrival times. The reports can also show you the history of every driver to help you recognize behavior patterns and reward hard workers.
The Always-On feature makes sure your system works even without an internet connection. While some of the best restaurant POS systems charge extra for this service, Revel offers it for free. This is a huge plus in our book. That said, keep in mind that the offline mode isn't exactly perfect. Revel POS reviews show that you might experience some problems with card payments, so try sticking to cash just in case.
The basic Revel POS pricing plan starts at $99/month. But this is the price for a single terminal. As such, the size of your restaurant will likely determine whether this system is right for you. Since it's not exactly a simple POS system for a restaurant, you might also need some help getting started. Onboarding with the Revel POS support team will be an added financial burden with prices starting at $649. Add processing fees to the mix, and you are looking at quite a price tag.
| Key Features | |
| --- | --- |
| Interface | GOOD |
| Hardware | GOOD |
| Order management | EXCELLENT |
| Customer support | EXCELLENT |
| Price | FAIR |
+ Show more
6. Cake POS
Price:
Starting from $69 per month
Built-In Payment Processing:
Yes
24/7 Customer Support:
Yes
Cake was recently acquired by the reputable Mad Mobile platform, indicating that it plans to focus on mobile payments and improving existing processes. Even before the change in ownership, Cake delivered one of the best full service restaurant POS systems on the web.
The Cake POS system is cloud-based software, which offers great mobility and synchronization options. You can manage your menu items remotely and rest assured that your changes will appear on all devices. In addition to the software, Cake offers a good selection of high-quality POS hardware made specifically for use in restaurants.
The elegant and durable design of the terminals means it can withstand accidental splashes without crashing and corrupting your data. Bear in mind that the main terminal requires a hardwired connection for stability and security.
The order management system works like a charm. Like many of the best restaurants POS systems, Cake has an easy-to-use, intuitive interface that lets you make changes on the fly. For example, if you want to edit an existing product, you can use the quick menu and immediately update it on all devices. Meanwhile, the automated stock count makes sure you never run out of ingredients.
The software can work even if your internet goes down. All of the data is backed up on the servers and the company claims that you can even process payments. However, in practice, even the best rated restaurant POS systems can't guarantee safe offline transactions.
If you want to expand your business to the web, get Cake POS online ordering, which works as a separate service but integrates seamlessly with the main POS. The system offers a quick checkout process, various delivery methods, and integrations with third-party apps.
You can keep track of all your sales in real-time thanks to the app's intricate reports. They cover payments, payrolls, giftcards, and even your taxes. The most useful section is probably the Sales vs Labor cost report that shows you exactly how efficient your restaurant is.
When you're dealing with food service POS systems, you usually have to rely on third-party integrations to enable online ordering. With Cake's in-house service, you get the fixed 5% per payment fee. This is a pretty good deal as other apps tend to be three times more expensive. Speaking of costs, what kind of Cake POS pricing system can you expect?
The software's starting price is an industry-standard of $69/month. This option comes with the obligatory two-year contract. As is often the case with the best POS systems, a restaurant that needs more than one terminal gets a discount. You will pay $49 per month for every additional terminal you need. There are various bundles that combine hardware, software, and some additional apps for a decent price, but it's always better to discuss it with the company's support team and get a custom quote.
| Key Features | |
| --- | --- |
| Interface | EXCELLENT |
| Hardware | EXCELLENT |
| Order management | GOOD |
| Customer support | GOOD |
| Price | GOOD |
+ Show more
7. Upserve POS
Price:
Starting from $59 per month
Built-In Payment Processing:
Yes
24/7 Customer Support:
Yes
In 2016, Upserve acquired a system formerly known as Breadcrumbs POS. It combined the system with its management platform and created what many consider to be the best POS system for a restaurant. One of the system's top qualities is versatility. It can work with both Android and iOS devices or use the company's own hardware. With the Upserve POS system you get the whole package, from order management and payment processing to sales reporting, online ordering, and loyalty programs.
Upserve utilizes a simple interface that allows for quick and easy menu management. As is often the case with these restaurant POS solutions, you can make the changes on the fly and these are automatically synchronized with all other devices. It's easy to use, and you'll get the hang of it in just a few minutes. Besides adding, removing, and editing items from the list, you can also set up specific item countdowns to send out warnings when certain products are no longer available. It saves you time and ensures your customers will not be disappointed.
When it comes to payment processing, Upserve has its own service so you don't need to use third-party integrations. We give Upserve extra points for this in our restaurant POS system review, especially since the price is right. The flat-rate fee of 2.49% plus the fixed $0.15 per transaction is way less than what third-party processors charge.
Naturally, the entire system is EMV-compliant and supports all payment methods.
Upserve is also working to improve tableside orders. With the company's terminal, your waiters can take orders from customers, edit them, split checks, and even accept signatures for check payments. Of course, the floorplan is completely customizable, so you can help your waiters find their way around.
One of the reasons why Upserve is considered the best POS system for a small restaurant is its compact nature. Instead of going through dozens of different sections, all of the information is combined in one platform dubbed Upserve HQ. It combines your POS features, payments, promotions, online ordering, loyalty programs, and various other elements into one comprehensive overview of your venue.
If you look at the Upserve POS pricing plans, you might notice a wealth of features. The subscription to the cheapest plan is $59 and an additional $60 per terminal. Restaurant
POS software reviews on the web applaud the fact that the offline mode comes free of charge even with the most basic plan. The Upserve POS Pro subscription costs $199 and unlocks more management options as well as the valuable loyalty program. There is also a third option called Pro Plus that will cost you $359, gives you a personal account manager, and reduces the price of individual terminals.
| Key Features | |
| --- | --- |
| Interface | EXCELLENT |
| Hardware | GOOD |
| Order management | EXCELLENT |
| Customer support | GOOD |
| Price | GOOD |
+ Show more
8. Lavu POS
Price:
Starting from $69 per month
Built-In Payment Processing:
Yes
24/7 Customer Support:
Yes
Lavu was founded about a decade ago, but it quickly established itself as one of the best POS systems for small restaurants. Some of the highlights of this system include an exceptional onboarding process, reliable mobile payment partnerships, and a number of POS features.
Despite the fact that Lavu offers an excellent, fully customizable interface, numerous complaints say it isn't user-friendly. Perhaps this is the main reason why the company invests so much in its customer service and onboarding processes. The Lavu support team is easily among the best in the business. Agents can help you with installation, staff training, and customization options. You can also get help from a certified Lavu specialist that will arrive on-site and tell you what the best Wi-Fi restaurant POS systems are for your venue.
The Lavu POS system is cloud-based but can also operate offline if the internet connection suddenly goes down. You'll often hear developers say that it's possible to process credit card payments offline, but user reviews suggest it's quite rare. You can improve the stability and security of your data by backing it all up onto a provided local server and protect yourself from power outages with a UPS. You can also switch to mobile payments thanks to the company's partnership with PayPal and Square.
Restaurant POS systems reviews say that inventory management used to be one of Lavu's biggest defects. However, with a recent update, the tool delivers a range of useful features. You can use the management system to make orders, search for meals by ingredients, and make transfers from one place to another. It is also possible to create alerts and get notifications when supplies are running low.
Lavu allows integrations with hundreds of useful apps from the online store. When it comes to accounting, Lavu is among the best restaurant POS systems that integrate with Quickbooks, Xero, and Shogo. You can also utilize Lavu's in-house accounting app and use it to connect to third-party solutions.
POS Lavu pricing plans are pretty standard - a single terminal option costs $69 per month and includes hundreds of great features. For multiple-terminal and enterprise plans, you'll need to get in touch with a company representative and get a custom quote.
| Key Features | |
| --- | --- |
| Interface | FAIR |
| Hardware | GOOD |
| Order management | EXCELLENT |
| Customer support | EXCELLENT |
| Price | GOOD |
+ Show more
Related Product Categories
Methodology
In order to identify the best POS system for a restaurant, we used a special criteria covering various aspects of the service.
Ease of use
A good POS system needs to be accessible, intuitive, and easy to set up. Having to spend days coaching your employees on how to use the tool is counterproductive. That's why all of the different POS systems for restaurants that we review have one thing in common - a good interface. Obviously, some developers are better than others. We aim to find the best of the best while trying to figure out what makes them so special.
Hardware
There are two things to consider when talking about hardware. First off, you need to check whether the software you want is compatible with your existing hardware - Is it just a matter of downloading an app or does it require some additional equipment? Secondly, does the company provide you with quality hardware and at what cost? The best restaurant POS system will be able to work with what you already have or, at the very least, offer basic devices at no additional charge.
Order management
How efficient is the POS at handling customer orders, managing inventory, and dealing with payments? How much of the process is automated? This is where we examine all of the basic and advanced features the company has to offer. These often include employee management, loyalty programs, or accounting options. In a world flooded with apps and customization options, it's essential that the best POS systems for restaurants also include numerous useful integrations.
Customer support
Just like restaurants show their hospitality, POS systems should also offer full support to their users. Whether it's about handling a problem or providing information about upgrades, you should be able to turn to customer service. We examine whether you contact them by phone, email, or live chat and check the site for a comprehensive help section that might answer some of your questions.
Price
At the end of the day, many of our choices depend on the price. There's no point in looking for top rated restaurant POS systems if you don't have the budget. There are a couple of ways these companies charge for their services. You could be looking at a fixed monthly rate or a fee based on the percentage from your sales. The second option is more popular among smaller businesses, but it can also be a gateway to a premium plan.
8 Best Restaurant POS Systems Reviews
Square for Restaurants

Lightspeed Restaurant POS

TouchBistro

Toast POS

Revel POS

Cake POS

Upserve POS

Lavu POS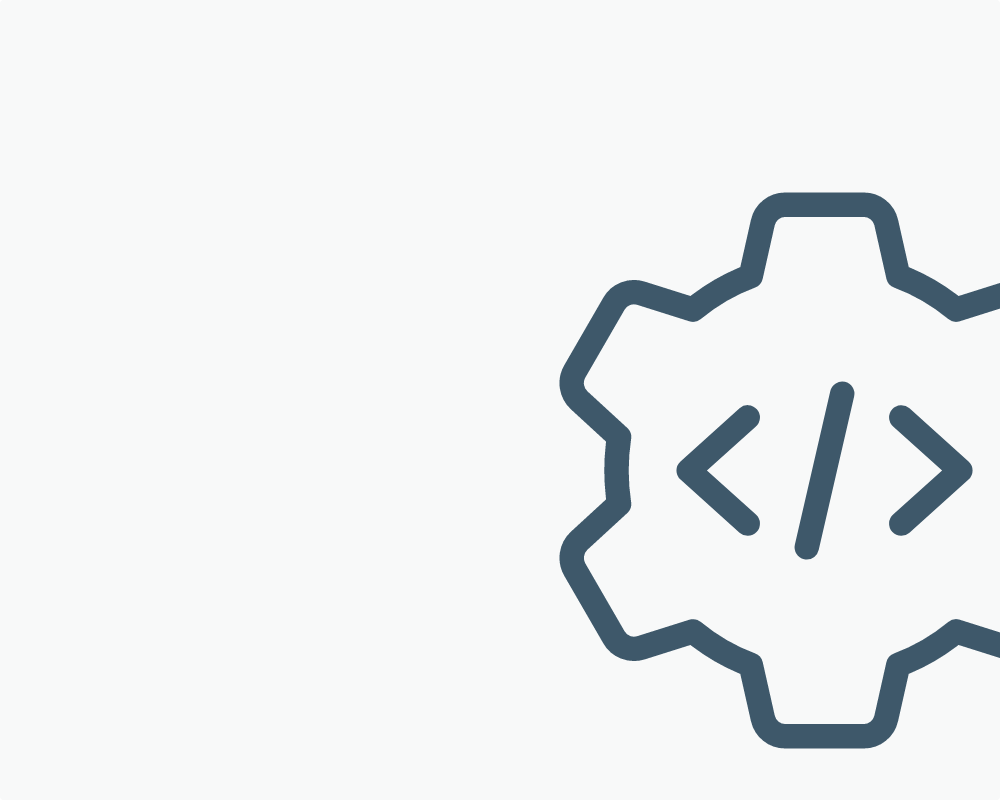 FAQ
What does POS mean in a restaurant?
POS stands for point of sale system. It helps restaurants deal with orders, payments, inventory management, and a number of other related services. POS solutions can be basic and work as straightforward restaurant cash register software. But the service can also offer numerous advanced features like employment tracking, granular reporting, and accounting through app integrations. The best comprehensive restaurant POS systems might cost you a pretty penny, but it's a good long-term investment.
What POS system do restaurants use?
Square POS is the go-to option for smaller restaurants that don't need too many additional features. Meanwhile, businesses that require a fast and easy setup usually go for Cake POS or Toast. Upserve, Lightspeed and Revel POS offer a bit more bang for your buck, while TouchBistro gives the best price-value ratio. But popular restaurant POS systems might not be the perfect choice for your business. It's important to figure out exactly what your restaurant needs before you subscribe to any service.
How much do restaurant POS systems cost?
Pricing plans vary. Some providers will let you use their software for free and charge you per transaction, while others will give you fixed monthly subscriptions. These can be anywhere from $20 to $200, depending on the number of features and services you want. Experts suggest that the cost of a POS system for restaurants should never exceed 3-4% of the total annual revenue of the business. So make sure you pick the one that's suitable for your size and budget. Different restaurant POS systems can fulfill different needs.
What is the best POS for small business?
Small businesses often choose Square POS because the basic service is completely free. There are no monthly subscriptions or extra fees. The company simply takes a percentage of your every transaction. Other popular options include Shopify, Shopkeep, and Revel. In general, it's a good idea to look for percentage-based systems because it takes some of the pressure off your budget, especially if you're only just starting out. There are plenty of restaurant point of sale systems for small business ventures. The hard part is finding the perfect one for you.
What POS does Starbucks use?
Starbucks has gone through a couple of systems over the years. In the early days, it relied on Square POS and essentially put it on the map. However, in order to satisfy the growing demands of its business, Starbucks switched to Oracle's MICROS Simphony system that was built specifically with restaurants in mind. Nowadays, it relies on LSRetail's award-winning product that many users consider to be one of the best restaurant POS systems for high-end businesses.