There are many new, high-tech ways to promote your business and increase awareness via the internet and social media channels, but savvy marketers know that an old-fashioned press release is still an invaluable tool for boosting your brand. A quick Google search will confirm that there are enough companies interested in press releases to support a bustling marketplace of sites, platforms, and distribution services promising to get your news noticed. Which leads to a question: How is one to choose the best press release distribution service?
Sorting through the market's offerings would require a lot of time. You'd have to collect specs and prices and policies from dozens or hundreds of services, then evaluate each one according to key criteria. It's a big job. Luckily, you don't have to do it. We did it for you, narrowing down the marketplace to eleven outstanding press release distributors. Any one of them is a fine pick, and one of them is sure to meet your company's specific needs.
Best for White-Label Press Releases
1. Linking News
Starts at
$159 /release
GET STARTED
1. Linking News
Distribution list
EXCELLENT
Multimedia service
EXCELLENT
Targeting by industry
GOOD
Turnaround time
EXCELLENT
KEY FEATURES
SERVICE DETAILS
Guaranteed placement on major media outlets
Fast turnaround time
Huge distribution list
2. EIN Presswire
Starts at
$99.95 /release
SEE OFFER
2. EIN Presswire
Multimedia service
EXCELLENT
Targeting by industry
EXCELLENT
Turnaround time
EXCELLENT
KEY FEATURES
SERVICE DETAILS
Detailed distribution report
Relevance-based distribution
Great corporate discount
3. eReleases
Starts at
$299 /release
FIND OUT MORE
3. eReleases
Distribution list
EXCELLENT
Customer support
EXCELLENT
Targeting by industry
GOOD
Turnaround time
EXCELLENT
KEY FEATURES
SERVICE DETAILS
Great customer support
Multitude of media outlets
Good for small businesses
4. BrandPush
Starts at
$195 /release
GET STARTED
4. BrandPush
Distribution list
EXCELLENT
Customer support
EXCELLENT
Targeting by industry
EXCELLENT
KEY FEATURES
SERVICE DETAILS
Huge distribution list
Great customer support
Comprehensive reports
Best for Crypto & Blockchain
5. Chainwire
Starts at
$1399 /release to 8 outlets
GET STARTED
5. Chainwire
Distribution list
EXCELLENT
Customer support
EXCELLENT
Targeting by industry
EXCELLENT
Turnaround time
EXCELLENT
KEY FEATURES
SERVICE DETAILS
Hyper-targeted crypto distribution list
Homepage coverage
Excellent support team
6. Sitetrail
Starts at
$250 /package
GET STARTED
6. Sitetrail
Distribution list
EXCELLENT
Targeting by industry
EXCELLENT
Turnaround time
EXCELLENT
KEY FEATURES
SERVICE DETAILS
Media access organized in niches

More than 200 US media outlets

Quick turnaround
7. 24-7 Press Release Newswire
Starts at
$19 /release
GET STARTED
7. 24-7 Press Release Newswire
Distribution list
EXCELLENT
Multimedia service
EXCELLENT
Customer support
EXCELLENT
Targeting by industry
GOOD
KEY FEATURES
SERVICE DETAILS
Report stays indefinitely on the site
Associated Press distribution
Cheap press release option
8. NewswireJet
Starts at
$59 /release
GET STARTED
8. NewswireJet
Distribution list
EXCELLENT
Targeting by industry
GOOD
KEY FEATURES
SERVICE DETAILS
Beginner-friendly website
Covers major search engines
Guarantees over 250 placements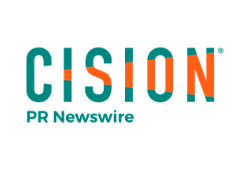 9. PR Newswire
Starts at
$195 /release
9. PR Newswire
Customer support
EXCELLENT
Targeting by industry
GOOD
KEY FEATURES
SERVICE DETAILS
Targeted releases
Several payment plans
500 words per press release
10. PRWeb
Starts at
$99 /release
10. PRWeb
Customer support
EXCELLENT
Targeting by industry
EXCELLENT
KEY FEATURES
SERVICE DETAILS
Unlimited number of words per press release
Fast turnaround time
Wide exposure
11. GlobeNewswire
Starts at
$100 /release
11. GlobeNewswire
Distribution list
EXCELLENT
Multimedia service
EXCELLENT
Targeting by industry
GOOD
KEY FEATURES
SERVICE DETAILS
Good for international exposure
Connected to all major media outlets
Analytic reports included
12. Newswire
Starts at
$299 /release
12. Newswire
Multimedia service
EXCELLENT
Customer support
EXCELLENT
Targeting by industry
EXCELLENT
Turnaround time
EXCELLENT
KEY FEATURES
SERVICE DETAILS
Experienced company
Multiple subscription plans
Responsive customer support
Related Product Categories
Methodology for Evaluating Press Release Distribution Services
Before we started evaluating individual distributors, we asked ourselves a few simple questions. Are we going to evaluate the providers that are able to share the news both nationally and internationally? Is it better to look for free press release submission sites, or choose among those that offer the best quality no matter how much their services cost? Is it important to pick a distributor that will be able to spread your news to bloggers and influencers too?
We did a lot of research before we answered these questions and narrowed down our list to eleven finalists.
In the end, we evaluated distributors by identifying the essential factors that make a service worthwhile. Our list includes packages, plans, distribution lists, time of release, multimedia features, and customer service. These are the important properties to look at when picking a provider.
Packages
We focused our search on press release services that provide high-quality distribution for a reasonable price. Each provider we assessed offers multiple packages that are tailored to satisfy different marketing goals. This means that they are suitable for small businesses, solo entrepreneurs, and large companies.
Standard packages usually include press release dissemination via large websites, including Google, Yahoo Finance!, and Bing. We identified packages that include writing and editing services. Also, we decided to focus on the distributors that allow clients to include at least one multimedia feature - a logo, image, chart, animation, infographic, or video.
Pricing
Distributors and plans vary by price, which is usually reported on a per-release basis. The best price? Press release distribution for free. We found that most free press release distributors don't provide a quality service. You could hinder, instead of help, your company's brand-building efforts with a poorly crafted or improperly targeted press release. Our list includes distributors that offer a fair price for small, medium, and large businesses.
Distribution list
The ideal distribution services offers press release dissemination via the largest and the most influential press release wire services - AP Newswire and Press Association Newswire. Also, we picked the services that let you share your story on major search engines, including Google, Yahoo Finance!, and Bing, and on a wide network of media outlets that includes magazines, newspapers, radio, and TV in addition to the internet.

When assessing press release websites, we determine whether they provide only state distribution or they also offer international services. We highlighted distributors that allow you to target a specific area, industry, or topic, and to send your press release to journalists and bloggers who are interested in your business sector.
Time of release
PR distribution should be efficient and fast - meaning that it delivers your news to newspapers and other media on time. This turns out to be a very important factor. Many otherwise excellent sites simply take too long to get the word out.
The distributors we include on this page usually check, process, and distribute press releases within 24 and 48 hours. Many providers also offer a rush service for time-sensitive news.
Multimedia features
The next thing we consider is the option of adding multimedia features to press releases. More and more PR services recommend their clients send press releases with photos or videos. Press releases with images have a better chance of attracting reader attention.
We looked at the number and types of multimedia features that every service supports, including logos, images, video content, and animated images. We rate press release wire agencies based on the number of free multimedia features they allow.
Customer service
We rank PR distribution services based on the customer support they provide. Customer support is an essential factor when choosing a distributor.
Most services offer customer support via chatbots, email, and phone. This is crucial, since the process of creating and sending a press release might be overwhelming even for experienced press release users.
Based on the features listed above, we have identified eleven outstanding press release companies.
2022's Best Press Release Distribution Providers
Linking News

eReleases

EIN Presswire

BrandPush

Chainwire

Sitetrail

24-7 Press Release Newswire

NewswireJet

PR Newswire

PRWeb
The Best Press Release Distribution Providers — In-Depth Reviews
Linking News Review
⦿

Chinese market coverage

⦿

White-label press releases

⦿

Huge distribution list
Linking News is widely regarded as the best press release distribution site thanks to its vast network that includes more than 330,000 publications, 900,000 journalists, and over 90 million social media influencers. Those are some impressive numbers that understandably eliminate the need for any additional features. After all, in this business, it's all about who you know.
The website is quite salesy but also delivers a lot of useful information. Straight from the homepage, you can check out the application process, see a selection of channels where your release will be featured, and learn more about the company's practices.
The company also offers white-label press releases. This means that your press release appears under your own standalone brand and doesn't mention Linking News. This is a unique feature as some of the best press release companies on the market often include their own names in the releases. You can choose whether you want the white label option during the application process.
However, the pricing page isn't nearly as impressive. You get a list of five currently available plans along with the prices and just a general idea where your press release might end up. It's purely informative as you choose your package later in the order form. Companies interested in small business press release distribution might go for the most basic plan that costs $159. The price covers a single article, but it will reach over 100 websites including major news networks like ABC, CBC, NBC, and Fox. Note that changing your mind will cost you a cancellation fee of $100.
The international distribution comes through the $669 Silver and $1580 gold plans, which work with international Yahoo Finance sites located everywhere from Australia to Germany. The Gold package also distributes your press releases on other international sites, such as Asahi in Japan.
There is also the White Label Chinese Distribution Plan, which sells for $880. This plan is focused on the Chinese market and requires a press release in Chinese. The company's press release services include reaching out to 200+ Chinese news and media sites, including top sites such as China.com, Sina, and China Daily.
EIN Presswire Review
⦿

Optimized titles and meta tags

⦿

Release time scheduling

⦿

Same-day distribution
If you're looking for an affordable international press release distribution service with reliable audience targeting, EIN Presswire is the way to go. The company is part of the online news monitoring corporation EIN News, which has thousands of subscribers and dozens of partner sites.
With EIN's latest update, your press releases will be syndicated on APNews.com and over 110 Nexstar Media Group affiliate sites, with a potential audience of over 170 million monthly active users.
The most affordable deal that allows clients to distribute a single press release costs $99.95. For that price, your statement of 700 words or less is placed on the EIN Presswire distribution system. The site is indexed by all the major search engines and promoted by the company's partners, including some of the top press release sites such as AP News, NBC, ABC, FOX, CBS, and CW.
No matter which package you choose, your release will include a search-optimized title and meta tags as well as a detailed EIN Presswire distribution report. That way, you know exactly what you're getting for your money.
The $399 Pro+ package covers five press releases. It also increases your exposure by allowing you access to up to five distribution channels. Although the network includes a wide range of channels, the US press release distribution process will make sure your release finds its way to the ones that are the most relevant to your industry. This package also allows you to include three images per post, which can make a big difference in getting your news noticed and covered.
As you'd expect from one of the best PR distribution services, there are other benefits, too: you can use one video, a stock symbol, a quote, a link to your website, RSS syndication, and more. Same-day distribution is also a big advantage, as well as the ability to include three keyword anchor text links per release.
EIN's $999 Corporate package is very similar to Pro+, except that it covers 25 press releases. These press release services differ dramatically in maximum length, too. You're limited to 1,000 words per release with Pro+, while Corporate releases can be as long as 2,500 words. That said, you get a lot more bang for your buck.
eReleases Review
⦿

Great customer support

⦿

Multitude of media outlets

⦿

Good for small businesses
eReleases is a leading global press release platform with more than two decades of experience serving marketers around the world. This provider reaches a broad network of journalists, industries, and marketing channels on both the national and the global level, which is why it's one of our top picks.
eReleases press release distribution offers three service packages: Buzz Builder, Newsmaker, and PR Pro. The starting price is $299 per press release, and it includes distribution of one press release to a limited number of media outlets. More expensive packages cost up to $599 per press release and give your news wider media exposure.
All eReleases packages include press release distribution through PR Newswire and the Associated Press (AP) Newswire, the largest and the oldest newswires. Also, this provider will send your press release directly to journalists, reporters, and bloggers who are subscribed to Newswire. This means your news is going to the right hands – to journalists who are actually interested in the product or service you promote.
You can also distribute a press release to online PR media sites. One difference between the different packages is the word count of your press releases: up to 400 words for the basic Buzz Builder package, 500 for the Newsmaker, and up to 600 for the top-tier PR Pro package.
eReleases distributes press release among many countries, including Australia, Canada, China, France, Germany, and Hong Kong. Also, this provider offers different tools for customization that allow you to insert pictures, videos, or company logos into your press release.
You'll also get the WireWatch report, which includes a full list of the media that published your news. However, eReleases packages don't include additional features and services such as industry targeting or writing assistance.
Distributing your press release via the eRelease press service has many advantages. One of them is a very fast turnaround time. The average time for checking, editing, and approving your release for distribution is one day, but if you are running out of time, eReleases accepts same-day orders. You can add this feature to any standard US distribution package for $100.
Prices start at $299 per release.
BrandPush Review
⦿

Distribution on Fox, NBC, USA Today, and CBS affiliates

⦿

Full reports with live links

⦿

50% refund if you change your mind in the middle of the process
BrandPush is an Estonian-based company established in 2014. Since then, it has become one of the top press release distribution services that provide worldwide content distribution. If you wish your news to rank higher on search, BrandPush will help you do so by publishing them on its network. This is a great way to improve your brand visibility and SEO. It can also help you earn your customers' trust and increase sales.
You can choose among three BrandPush pricing deals: Starter, Plus, and Pro. The Starter package costs $195 per release. For that price, your article will get published on affiliates of CBS, Fox, NBC, and USA Today and in Google News. Besides, you're guaranteed 200 news publications, an "As seen on" website Trust Badge, and a full report with live links.
For those who need an upgraded option, this press releases service offers two exclusive packages that cost $229 and $259 per release.
If you pick a Starter package, BrandPush will publish the article you've written, but if you choose Plus or Pro, its team of experienced writers will write the article for you. The article length and the number of revisions depend on the plan: With Plus, you'll get a 350-word article and two revisions, while Pro comes with a 500-word article and unlimited revisions.
The stellar customer reviews of BrandPush further confirm this online press release distributor's spotless reputation. Order with confidence: If, for some reason, BrandPush can't publish your article on a minimum of 200 websites, you'll be entitled to a full refund.
Chainwire Review
⦿

Editorial support by crypto PR professionals

⦿

Translation and distribution services for various languages

⦿

Same-day distribution
Unlike other newswires on this list of press release distribution companies, Chainwire specializes in helping you promote your cryptocurrency or blockchain project on relevant crypto news sites.
Chainwire has formed an impressive collection of significant media connections. You can rely on its 60+ crypto and blockchain news outlets to get your company noticed by the right audience, including Bitcoin.com, Coinspeaker, BeInCrypto, CryptoSlate, Crypto Briefing, CryptoPotato, The Daily Hodl, Blockonomi, and many others. On top of these crypto news sites, it offers press release syndications to Bloomberg, Nasdaq, Yahoo Finance, MarketWatch, Benzinga, and more.
Aside from providing your company with guaranteed coverage in top crypto media outlets, you can count on Chainwire's team of crypto PR professionals to assist you with editing your press release; translating it into various languages such as Chinese, Japanese, and Korean; and optimizing your press release for SEO. Furthermore, this press release distribution service offers a 100% guarantee of coverage, same-day distribution, and excellent customer support.
Chainwire currently has three distribution packages on offer, depending on the number of outlets you're looking to publish your press release in:
The Lite plan will distribute your press release on eight guaranteed crypto news sites for $1,399. The Standard plan will cover double that: 16 publications for $2,499. Lastly, for $6,499, the Premium plan will get your press release published in more than 60 crypto media outlets and on prominent news sites such as Bloomberg, MarketWatch, Nasdaq, Yahoo! Finance, and Benzinga.
Overall, if you're looking to promote your next crypto project and need a quick, same-day route to get onto the most prominent crypto news sites, Chainwire's press release distribution services could be the key. The price tag seems a bit steep, but considering how competitive the crypto sphere is, it may well be well worth the investment.
After all, getting published specifically on the biggest crypto news sites takes some serious time, effort, and know-how. But with Chainwire, all it takes is submitting your press release and paying the appropriate fee!
Sitetrail Review
⦿

SEO-optimized content

⦿

No-contract services

⦿

European editorial reach
Sitetrail is a relatively new player in the digital PR ecosystem, even though the company was established back in 2010. However, it began as an outsourcing platform for eCommerce merchants, providing warehousing and shipping solutions. News solutions became Sitetrail's main field of expertise along the way, and the firm now offers press releases with a few extras, such as SEO and digital marketing, social media marketing, and web development. Sitetrail boasts unrivaled media connections, fast turnaround times, and no-contract services.
It has 11 distribution plans, and all come bundled with additional benefits for affordable prices. The starter package for entry-level PR contains an optimal 700-words press release and news editorial, both SEO-optimized. You'll get coverage on Google News and several additional newswires. Along with the best newswire services, this package includes two images, and two permanent dofollow (ranking-relevant) links to your website. Sitetrail promises that your article will be indexed by Google News, Bing News, Global Newsdesk partners, and much more.
For those who wish to be seen in more than 200 popular news outlets every week, there's a Weekly Google News Distribution package. For a flat fee of $899 per month, you'll get four credible and newsworthy editorial news articles, each 700 words long. Sitetrail also has an European Editorial News Release Service. For as little as $895, you'll get two original Google News Indexed articles.
Other press release distribution companies don't have as many tailored bundles, especially those like its Premium Brand Awareness Corporate offer: The perfect blend of media awareness and substantial SEO benefits. Customers can count on five expertly written news articles distributed to over 200 premium media sites with a reach of more than 120 million people for a flat fee of $4,950. The most expensive package includes accelerated monthly SEO, GoogleNews, and digital PR distribution for $6,000 a month, with 14 pitch articles distributed over at least nine media properties.
Sitetrail could be one of the best online press release services, for those who can afford it. However, we weren't thrilled with its customer support: There's no live chat, email address, or phone support. You can either fill the web form on the site, or schedule a video call with one of the three representatives available - two of them will talk to you for free, while the company's CEO only takes paid calls. While this level of access is an interesting choice, we believe Sitetrail would benefit from adding a few other communication channels to its service.
24-7 Press Release Newswire Review
⦿

Database of over 3,000 newspapers

⦿

Next-day distribution

⦿

Image embedding
With over 15 years of experience, 24-7 Press Release Newswire is widely considered one of the best press release sites, thanks to an extensive network of journalists, relevant media outlets, and 24/7 newsfeed subscribers.
We'll highlight two of the plans that are explained on the 24/7 Press Release Newswire pricing page. The most basic one is called Simple Post and costs just $19 per release. This doesn't get you standard distribution. With the $19 plan, you create a press release and upload it to the company's homepage with a single image of your choosing. This setup actually offers decent exposure for the price since the site has more than 100,000 registered users, and your press release stays on the site until you choose to remove it.
For conventional news release distribution services, you should consider the starter pack called the Visibility Boost. The plan costs $49 per release and guarantees more than 50 premium site placements. You can embellish the report with up to four images and pick five industries you wish to target. This is a great one-time deal for smaller companies that want to test the reach of the service. The two-day turnaround time is good enough, considering the price.
In addition to the Simple Post and Visibility Boost plans, the company offers three plans ranging from $89 to $389 per release. According to both the website and independent press release distribution services reviews online, the best option is the Integrated Media PRO plan, which costs $189 per report. It gives you a lot of exposure, with your release sent to the Associated Press and the company's database of more than 3,000 newspapers and 1,500 magazines.
You can find the full distribution list on the site and find out exactly where your post will appear. No matter what press release publishing package you choose, you will get a detailed report and access to statistics about how well your press release is doing.
NewswireJet Review
⦿

PR writing services

⦿

Detailed PDF report

⦿

100% Money-back guarantee
NewswireJet is a relatively new company that quickly made a name for itself through generous offers and fairly low prices. In case you aren't familiar with the idea behind a PR release service, NewswireJet gives you a short visual presentation, explaining every step of the process. NewswireJet reviews online describe this beginner-friendly interface as a key characteristic. That being said, the site's design is a bit clunky and buggy at times.
When it comes to NewswireJet pricing plans, the first thing you need to decide is whether you want a one-time payment deal or a monthly subscription. A single news distribution service costs $59. For this price you are guaranteed more than 250 PR placements through major search engines like Google, Yahoo, and even Bing, as well as hundreds of standard media portals. At the end of the process, you'll get a full report with live links so you can check out every single one whenever you feel like it.
You get even more exposure with the Buzz Maker plan, but we favor the third option: Buzz Maker Plus. For $149, you get NewswireJet's best press release distribution services with more than 420 placements and professional PR writing. You might think that this option targets PR beginners, but quality text written by experienced professionals can be very effective and well worth the money, even if you already have ideas for your texts.
The company's two monthly subscription plans also support getting two or four press releases per month with starting prices of $110 and $200. The services are the same and differ only in volume.
In case you're not completely satisfied with the company's PR distribution services, you can cancel your subscription and ask for a refund. But bear in mind that this only works for your first order. It's basically a promotion to introduce you to the service and try to win you over. Considering you don't need to provide a reason to ask for your money back, you can treat it as a free trial.
Newswire Review
⦿

Experienced company

⦿

Multiple subscription plans

⦿

Responsive customer support
With 10 years of service to PR professionals, Newswire is one of the top distribution companies. It has lots of experience writing, editing, and distributing press releases. This company excels because of its professional PR support and user-friendly interface. You can easily insert logos, images, and videos that will make your story stunning and eye-catching.
Newswire offers several distribution plans. All provide both national and international distribution services, and you can submit different versions of releases for different audiences. Every time you submit a press release, the site platform will send you a detailed report with a list of websites and media outlets that could potentially publish the release.
The distribution of a single press release starts at $299 (cheaper if you get multiple press releases in one package) and goes up to $1,999.All domestic PR packages can include one image or logo and be up to 500 words long without incurring any additional fees. There are even financial press release packages that start at $899. With so many choices, you'll have to pick the best press release format for your needs. The price is higher for international press releases but gets reduced on all plans when you buy press releases in bulk (three, six, twelve, or twenty-four).
The Newswire platform offers a standard format for press release text. Clients simply fill out the firm and attach images or videos. The provider doesn't allow any further customization of the text, however, which could be a problem, especially for the clients who seek a more original appearance.
The thing we love best about Newswire press release software is the company's excellent customer support. This distributor offers direct support from a desktop chatbox. Soon after you submit your question, you will get a quick and clear response from an expert agent. The company also allows you to make a phone call and work with agents directly – even after the press release has been submitted. If you need support outside business hours, customer support will get back to you within six to 12 hours.
Prices start at $299 per release.
PR Newswire Review
⦿

Targeted releases

⦿

Several payment plans

⦿

400 words per press release
PR Newswire is one of the best press release distribution services for small businesses and medium-sized companies. The provider has the largest distribution network for sharing your news, announcements, and stories. In addition, this provider lets you target the audience based on industry, topic, and geographic area.
PR Newswire offers three payment plans – State & Local, Regional & Top Markets, and the National plan. The State & Local plan includes basic distribution of your news via 1,000 media outlets and websites. However, with this plan, you can send your news to only one state. If you are interested in wider targeting, the Regional & Top Markets payment plan is a better solution. This plan allows the distribution of the press release to a region of 13 states.
PR Newswire's National plan is a complete press release service. With this plan, your press release will be sent to more than 4,500 newspapers, journals, websites, portals, television networks, and other distribution channels.
Each PR Newswire press release plan includes approximately 400 words per press release and no multimedia. An extra fee of $325 is charged for image, video, or audio data. Also, the distributor has an annual membership fee of $195 no matter which payment plan you choose. This means that a basic plan – including membership and one press release statement without multimedia images, costs about $545. It's a great service and ou pay the membership fee just once, but we don't recommend PR Newswire to clients who are looking for cheap press release distribution.
The thing we love about PR Newswire is that it owns a media portal – PR Newswire for Journalists – with about 40,000 active monthly users. Through this portal, you can send news to journalists and reporters who cover specific industries. In addition, you get a report listing all the websites that picked up and published your press release.
The provider's biggest flaw is a complicated platform for creating and editing news, which means distributing press releases via this platform can take a lot of time.
Prices start at $195 per release.
PRWeb Review
⦿

Unlimited number of words per press release

⦿

Fast turnaround time

⦿

Wide exposure
Like PR Newswire, PRWeb is operated by Cision. That means this press release service is one of the leaders in news distribution and publicity. PRWeb offers several packages and payment plans that let you write an unlimited number of words per press release.
The price for one press release starts at $99 and goes up to $389. The final price is based on options like editing services and permanent storage on the PRWeb platform.
PRWeb's Basic plan includes sending your press release to major search engines, including Google, Yahoo, and Bing. For established companies that need wider exposure, the provider offers the Advanced plan. With PRWeb's Advanced plan, your press release will be sent to all major search engines, many media outlets, and targeted industry outlets. This plan provides access to the journalists and bloggers subscribed to PRWeb.
When we set our criteria for evaluating the best press release distribution companies, we established turnaround time as an important factor. PRWeb earns top marks in this area: It disseminates your story to newspapers and magazines within 24 to 48 hours after submission. If time is of the essence, check out PRWeb's Web Influence and Web Power plans, which get the word out much faster.
We were disappointed only in PRWeb's customer service, where you can wait up to ten minutes for an initial response time, whether you're messaging a customer support agent or engaging a chatbot.
Prices start at $99 per release.
GlobeNewswire Review
⦿

Good for international exposure

⦿

Connected to all major media outlets

⦿

Analytic reports included
GlobeNewswire is owned by Intrado (formerly West Corporation), a US telecommunications company. The company offers the best press release distribution services to clients who are looking for international exposure. If you're looking for fast online press release dissemination to targeted regions and audiences, GlobeNewswire is a great choice. The company offers a variety of national and international plans. And it sends news releases to recipients within a single working day.
The US National plan lets you spread your news via major newswires and media outlets, including Associated Press, CNBC, CNN, USA Today, the Wall Street Journal, and Yahoo! Finance. This press release plan includes distribution to media outlets in a specific region in the US.
In addition to US distribution, GlobeNewswire offers PR release services across the globe. This provider collaborates with the largest European newswires – Agence France Presse, Baltic News Service, and many others. Your press release could be distributed throughout Asia, Latin America, the Middle East, and Africa if you like. Most companies don't provide multilingual distribution, but translation is a cornerstone of GlobeNewswire service.
This distributor provides an analytical post-distribution report too. The report lets you measure the ROI of your press releases, check where your releases have been sent, and see the potential reach of your audience.
GlobeNewswire doesn't provide a press release distribution pricing list on its own website, but we managed to find the data on the internet. Basic packages start at $100 per release, rising to $150. For $300 you get additional services such as access to the Influencer Marketing Platform, which helps you identify key influencers and bloggers, connect to those who are relevant to your industry, and build relationships with them.
For services that include proofreading, editing, and translating assistance, GlobeNewswire offers a more expensive payment plan. This plan includes helpful distribution accessories and platforms. For instance, the Media Monitoring platform allows you to track different media, monitor your audience, and keep track of competitors.
GlobeNewswire is a thoroughly modern PR wire services provider equipped with a Snippets tool that lets you insert multimedia materials directly into a press release.
Prices start at $100-$150 per release.
Frequently Asked Questions
A press release or news release is a brief official statement sent to media outlets, newspapers, journals, magazines, reporters, journalists, and bloggers. Companies and individuals can send their news using online pr platforms for press release dissemination. Typically, a press release is written by a PR professional, then published and spread via a press wire. Sending a press release helps businesses reach the targeted audience and increase brand awareness.
What is the best press release distribution service?
There are lots of very good press release wire agencies. Depending on your needs and your budget, numerous providers have outstanding sets of tools that could help you write, polish, and distribute your story.
How much does it cost to distribute a press release?
Press release pricing varies through different providers and depends mostly on the number of press releases you send and the media outlets, journalists, and bloggers you want to reach. The average price for one press release is about $119, but it varies greatly and depends on the goal you want to achieve.
How many press releases are distributed daily?
For the past couple of years, the number seems to average about 1,750 per day. In 2013, PR Newswire, Business Wire, and Marketwire, some of the largest press release companies, sent out 642,000 press releases, which works out to 1,759 per day.
A wire service distributes press releases, news, and reports to traditional or online media outlets - traditionally via wire or satellite transmission. Some of the most famous major wire services are Associated Press, Reuters, and Press Association.
How do I distribute a press release for free?
Numerous free press release sites could help you write, edit, and share your press release. Before you choose one, you should check the distribution lists and see which media outlets are included. Ease of use and professional editing services are good features too. If you are looking for quality services, the best option is probably to find a reliable press release distributor and pay for its services.
PR Newswire is one of the best press release distribution providers. The company disseminates news, press releases, and statements to a large network of media outlets and popular websites such as Yahoo! Finance, MarketWatch, and Business Journals. In 2015, the company was integrated into Cision - a PR and media software organization that provides public relations services to businesses and individuals. PR Newswire and Business Wire are two distributors that you certainly should consider when thinking about how to send out a press release. However, their pricing plans and distribution packages are designed to fit different needs. In general, Business Wire is a better option for larger companies, while PRNewswire pricing packages are much more affordable for small businesses.