Whether you own a physical retail store or run an online business, purchasing goods in bulk can save you a lot of money. Finding a reliable supplier might be a bit overwhelming, as there are numerous wholesalers on the market. To help you narrow the list down, we researched different vendors and found the best wholesale websites available. Check out our reviews and choose the one that suits your business needs.
Tundra
•

No transaction fees

•

Great PRO membership

•

Lower wholesale costs
Worldwide Brands
•

Discounts even for smaller orders

•

Over 16 million products

•

One-time fee
Alibaba
•

40+ product categories

•

Suppliers inspected by third-parties

•

Buyer protection policy
Chinavision
•

Affordable tech and electronic gadgets

•

Wholesale factory pricing

•

Versatile shipping methods
BJ's Wholesale Club
•

Highly competitive prices

•

Special discounts for service members

•

Products from organic food brands
eBay
•

Bill Me Later program

•

Around 1.5 billion listings available

•

Mobile apps
Related Products and Services
Best Wholesale Websites in 2022: Reviews
1. Tundra Review
Payment methods:
credit card, bank transfer, wire transfer
Delivery:
UPS, FedEx, DHL
Tundra is a wholesaler platform that offers business owners and independent retailers a chance to buy merchandise from US and Canadian brands straightforwardly and at affordable pricing. It launched in 2017 and is designed to enhance the buying experience and allow business owners to buy directly from major brands without enormous price tags.
One thing that makes Tundra stand out as one of the best online wholesale directories is its user-friendliness. Whether you're a buyer or a seller, you can create a free account in just a few minutes by providing your name, email address, and password.
If you're interested in selling products on Tundra, you will be glad to know that there are no transaction fees, nor any additional fees. And if you become a PRO member, you get access to free shipping to accelerate your sales, extra exposure to help you reach a larger audience, and an analytics dashboard offering full insight into all your business metrics.
As one of the top wholesale vendors, Tundra is an excellent option for buyers as well as sellers. It features more than 4,000 brands to choose from, with the lowest fees available.
Tundra's Guarantee is there to ensure prices that are below standard wholesale costs and on-time delivery. Tundra labels its suppliers with two types of badges: the Gold Badge and the Gold+ Badge. The first badge guarantees you're getting the best wholesale price and the lowest minimum possible, while the second one adds on-time-delivery assurance to that as well.
Tundra is one of the largest premium wholesale directories, and it currently ships goods to any commercial address across 206 countries. To become a PRO member, you need to spend at least $500 a month on Tundra. Besides some previously mentioned benefits, the PRO membership also includes access to samples of any available product.
An important thing to know is that Tundra is a B2B-only platform, and you can't buy any goods from it as a regular customer.
If you want to sell on Tundra, you should upload the products for your wholesale marketplace storefront after creating an account, or send them a .csv database of everything you intend to sell. As one of the best wholesale marketplaces, Tundra offers a pretty straightforward purchasing process. The buyer places their order, and the supplier receives the funds within one to two days of shipping.
When it comes to banking, Tundra accepts payments via credit card, ACH bank transfer, and wire transfer. If you encounter any issues with your transactions or orders, you can reach out to the site's customer support via email. Unfortunately, Tundra does not have any mobile apps, so you can only access the platform via browser. Still, the website is fully optimized for smaller screens, so you can buy or sell goods wherever and whenever you feel like it.
It is important to note that, unlike some other online wholesale platforms, Tundra does not allow product reselling on Amazon or other third-party marketplaces. It monitors competitor sites and blocks any potential violators. You can, of course, sell Tundra-bought goods on your own website.
| Key Features | |
| --- | --- |
| User Interface: | EXCELLENT |
| Shipping Country List: | EXCELLENT |
| Mobile Functionality: | GOOD |
| Brand Range: | EXCELLENT |
+ Show more
2. Worldwide Brands Review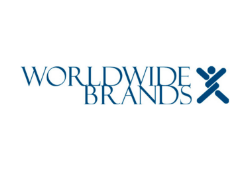 Price:
$299 (one-time fee), currently discounted to $149
Payment method:
Cards, PayPal
Delivery:
UPS, FedEx , DHL
The next on our list of best wholesale websites for resale is Worldwide Brands, a Florida-based provider that has been in operation since 1999. The company has over 8,000 wholesale and dropship suppliers, adding new ones every day. Since its beginning, Worldwide Brands has focused on finding top-rated wholesale suppliers and offering them to home-based retailers.
Worldwide Brands is not a wholesaler. Instead, its website contains a wholesale directory where retailers and online sellers can find suppliers for all industry types.
Worldwide Brands is available to professional online sellers only, meaning that individual users cannot use the company's services. As a business owner, you can quickly create your account by filling the online form on the Worldwide Brands website. Like the best wholesale shopping websites, Worldwide Brands allows you to use various payment methods, including Visa, Mastercard, PayPal, Discover Card, and American Express.
At the moment, retailers can search for more than 16 million verified products from the Worldwide Brands product list. This is one of the most extensive lists you can find, and it's regularly updated with new items. The company's research team works every day on finding new suppliers and new products, so you can expect to see an updated gallery every week. As soon as you become a member of Worldwide Brands, you will gain access to all of them. This sets it apart, as even the best wholesale companies usually limit accessing product lists according to the level of subscription you pay for.
Worldwide Brands charges a one-time fee of $299, but this is often discounted (e.g., it costs $149 on Black Friday). This is a lifetime subscription.
One of Worldwide Brands' main selling points is the Light Bulk order option. This means retailers can get smaller, but still affordable, orders. The Worldwide Brands team will negotiate with top-rated suppliers on your behalf, so you can get quality products at a discount even if you buy small quantities.
Like other best wholesale websites for retailers, the Worldwide Brands directory is easy to navigate. The search functionality allows you to search for suppliers based in the US only. You can also type the product's name or a supplier you are looking for in the search bar, and search by state or the closest city. Once you select a supplier, you see their complete offer and details, including the company's name, website, shipping methods, and ordering options. If you want to find out which product sells the best, Worldwide Brands has analytics, too. You can also ask for support in case you are not sure which product you are looking for.
For online wholesale businesses, Worldwide Brands is the perfect solution. The company is BBB accredited, with an A+ score. Its Trustpilot rating is 4.9, which is impressive and accompanied by lots of positive clients' reviews.
All Worldwide Brands members get to download its mobile app for free. Depending on the device you use, you can download it from Google Play or the App Store.
| Key Features | |
| --- | --- |
| User Interface: | GOOD |
| Shipping Country List: | GOOD |
| Mobile Functionality: | EXCELLENT |
| Brand Range: | EXCELLENT |
+ Show more
3. Alibaba Review
Payment methods:
credit card, e-checking, Western Union, Boleto, Pay Later, Telegraphic Transfer
Alibaba is one of the largest and most popular wholesale platforms worldwide. This Chinese platform founded in 1999 is one of the original B2B trading websites that helped open doors for many others. The platform is home to suppliers from all around the world, and features over 40 different categories of products. Alibaba incorporates all the necessary tools and features to ensure easy B2B buying and selling.
Alibaba's website is organized in a way that allows users to quickly access product categories, check out the currently running discounts, and make use of Alibaba's trade shows.
On Alibaba, you will find some of the best small-business wholesale suppliers, divided into three categories:
Trade Assurance Suppliers are the majority of suppliers, so

buying wholesale

products from them comes with Alibaba's guarantee that your goods will be shipped on time and meet quality standards.

Gold Suppliers are those that passed Alibaba's Authentication and Verification, as well as an Onsite Check.
Assessed Suppliers are next-level Gold Suppliers that have also been verified by third-party inspection companies.
Alibaba takes customer satisfaction seriously, and it incorporates various measures to ensure it. If a supplier fails to deliver products on time or doesn't meet the agreed quality, Alibaba vouches to refund the payment to the buyer. Being one of the best eCommerce platforms for wholesalers requires Alibaba to put in plenty of effort to ensure both suppliers and buyers are content.
Another great thing about Alibaba is that it allows buyers to check vendor metrics before actually purchasing products. These metrics include its transaction level, buyer ratings and reviews, and recent transactions, which can help buyers figure out if a certain supplier is reliable. Secure Payment is another excellent feature Alibaba uses for buyer protection purposes. It means the seller won't receive the funds unless the buyer confirms the goods have been received and are in good condition. These are just some of the features that make Alibaba stand out as one of the best wholesale websites.
To purchase goods, Alibaba allows buyers to use credit cards, Western Union transfers, e-Checking, Boleto, Bank Transfer, Telegraphic Transfer, and Pay Later. Once you confirm the order and pay for it, it usually takes a day or two for the supplier to ship your goods. If you've arranged for your order to be shipped by plane, it should arrive within 3-10 business days. On the other hand, if it goes by boat, be prepared for it to take 30-45 days.
Being one of the most trusted online wholesale vendors requires more than just a wide range of products and suppliers: Customer support should be ready to assist both buyers and sellers in a timely manner. Thankfully, Alibaba's website has an extensive help center, which is like a huge FAQ section. And for direct assistance, there is a live chat option at the bottom right corner of the site.
Alibaba also has apps for both Android and iOS devices that let sellers and buyers check their transactions and orders on the move. That is one of the primary reasons we added it to our "Best wholesale websites or apps" list.
| Key Features | |
| --- | --- |
| User Interface: | EXCELLENT |
| Shipping Country List: | GOOD |
| Mobile Functionality: | EXCELLENT |
| Brand Range: | EXCELLENT |
+ Show more
5. BJ's Wholesale Club Review
Payment methods:
Credit cards, PayPal
Delivery:
UPS, FedEx, U.S. Priority Mail, USPS
BJ's Wholesale Club is one of the oldest warehouse club operators in the US. It was founded back in 1984 in Massachusetts and has since become the leading wholesale operator for the whole East Coast. As of 2020, BJ's operates 216 BJ's clubs in 17 states and has plans to expand to Indiana.
As one of the best websites for wholesale buyers from the US, BJ's has a broad range of brands with highly competitive prices. Its product categories cover everything from electronics, over furniture, to health and beauty, jewelry, groceries, and more.
One of the things BJ's is well known for is its organic product offering. By encouraging farmers to sell their organic products to the company and stocking seasonal items at all times, BJ's ensures its merchandise is always keeping up with the demand.
Another thing worth mentioning is that BJ's sells its products in pallet and non-pallet-based formats. This means it can sell merchandise in smaller quantities, which reduces the cost per package. Although it might not be one of the cheapest online shopping sites in the US, BJ's offers exclusive discounts and holiday deals that can be great for bargain hunters.
When it comes to membership options, BJ's offers a few possibilities:
Inner Circle membership - $55/year; this option includes some exclusive BJ's member coupons and a complimentary membership for a member of your household. You also get three add-on members for $30/year each.

Perks Rewards membership - $110/year; this plan includes all previously mentioned benefits and adds 2% cash back, exclusive events throughout the year, and BJ's travel benefits.

Business Save - $55/year with Inner Circle or $110/year with Perks Rewards. This plan is aimed at vendors and allows up to eight add-on memberships under discounted rates, and tax-exempt and resale privileges; this deal makes BJ's one of the

best wholesale websites for resale

.

Military membership - This plan is for veterans, active military personnel, and their families. With it, they can save 25% off membership costs and get a $10 coupon for their first purchase.

One Day Pass - This option is for those who haven't decided yet. They get to experience the benefits of ship-to-home delivery and decide about the membership plan later on.
When it comes to functionality, BJ's has it all nicely sorted out. The website has a smooth design, and all its key features are easily accessible in just a few clicks. Unlike some other US wholesale suppliers, BJ's does not have dedicated apps for either iOS or Android devices. However, the platform is fully-optimized for smaller screens, and you can access it from the browser on your mobile device and have the same experience as you would with the desktop version.
In case you need assistance with any of the products or your digital coupons, you can contact BJ's support staff via phone, email, or live chat. Besides this, the website also has an extensive FAQ section with lots of helpful guides and video tutorials.
| Key Features | |
| --- | --- |
| User Interface: | EXCELLENT |
| Shipping Country List: | GOOD |
| Mobile Functionality: | GOOD |
| Brand Range: | EXCELLENT |
+ Show more
6. eBay Review
Price:
starts at $4.95/month
Payment methods:
credit cards, PayPal, Google Pay, Apple Pay, payment on pickup
Delivery:
UPS, FedEx, DHL, eBay delivery service
You didn't think we would finish our list without mentioning eBay, one of the leading US wholesale suppliers, did you? eBay was established in 1995, and it's been selling various categories of products from different brands and shipping them all around the world since. eBay's wholesale merchandise includes electronics, home gadgets, sporting goods, collectible art, and more.
eBay is widely known as a platform that offers high-quality, affordable products delivered on time. And although many think of it as an auction site, it is an excellent place for bulk shopping online at wholesale prices. The straightforward search process is what makes eBay one of the best sites for buying in bulk. To find bulk listings, you can use the advanced search option at the top right corner of the site. Once you open it, type a keyword in the search bar and check the box "Items listed as lots," and the website will show all the relevant results.
eBay allows customers to make a wish list, review all the products they wish to buy, or report the products they believe are counterfeit or violate eBay's rules. Some things that make eBay one of the best websites for wholesale are eBay Bucks - a program that provides cash back for eBay purchases - and Bill Me Later, which serves as a kind of an in-store credit card.
If you're interested in accessing some advanced tools to help manage your business, you can subscribe to eBay Store. With a Store subscription, you would get access to various discounted fees and an increased number of free listings. There are five different options when it comes to eBay subscriptions:
Starter: $4.95 a month

Basic: $21.95 a month

Premium: $59.95 a month

Anchor: $299.95 a month

Enterprise: $2,999.95 a month
As one of the cheapest online shopping sites in the US, eBay offers these discounted rates for those who opt-in for yearly memberships. In addition to some previously mentioned benefits, all Store subscribers also receive promoted listings, access to a promotions manager, and exclusive tools to optimize listings. This is for those who wish to sell their goods on eBay, and if you're just interested in wholesale shopping, you can sign up for free by following a few simple steps.
In terms of payment methods, eBay allows customers to use credit and debit cards, PayPal, PayPal credit, Google Pay, Apple Pay, Payment upon pickup, and a few others. Unlike some other popular wholesale vendors, eBay doesn't just have a mobile-optimized site. It also offers a dedicated mobile app for both iOS and Android devices. The apps are free to download and designed to give users the best shopping experience.
| Key Features | |
| --- | --- |
| User Interface: | EXCELLENT |
| Shipping Country List: | EXCELLENT |
| Mobile Functionality: | EXCELLENT |
| Brand Range: | EXCELLENT |
+ Show more
Top 5 Wholesale Vendors in 2022
Tundra

Worldwide Brands

Alibaba

Chinavision

BJ's Wholesale Club
Methodology and Features
We used special criteria and checked into various features the vendors offer to come up with our list of the best wholesale websites. Here are the main elements we inspected:
Ease of Use
Finding a reliable wholesaler platform won't be of much use if the website isn't straightforward and accessible. Retailers and wholesalers expect usability and quick access to all important features of the site. Therefore, we paid special attention to the design and ease of navigation as we approached each website. Most wholesalers value functionality more than design, and an overcrowded website with lots of random ads might be a turn-off.
Flexibility
One of the essential things a wholesaler needs to provide is flexibility and customizable rates. The best wholesale vendors understand they need to attract businesses of all sizes with various budget options, which is why they need to set different rates to fit them all. While writing our reviews, we wanted to see the possibilities these wholesaler platforms offer to both regular customers and potential resellers. Some of the websites on the list operate as business-to-business platforms only, while others also work as business-to-customer vendors. With the variety of options, you should be able to see which pattern suits you better and find the best wholesale distribution platform for your personal or business needs.
Pricing
No matter what your industry or the target audience is, pricing will always be relevant. On most wholesale websites, regular customers can create a free account by providing some basic information. On the other hand, if you're interested in reselling goods, you should probably think about getting a paid membership for merchants so that you can get access to some advanced business tools as well.
Mobile Functionality
Nowadays, people expect to be able to access any site from their mobile devices, wherever they are. To be one of the best, wholesale websites need to ensure that their customers can place the orders on the go through a dedicated mobile app or a mobile-friendly website.
FAQ
Can I put my own tag on wholesale clothing?
Although putting your tag on wholesale clothing might seem a bit unethical, it is legal and common practice in the clothing industry. However, there are some strict guidelines you should follow when relabelling clothes. First, you need to ensure that the product comes from a wholesale brand, and has no distinctive design. Lastly, once you alter it, it must not look like somebody else's brand.
What is the best website to buy wholesale from China?
Alibaba is one of the best Chinese wholesale websites and one of the world's largest B2B eCommerce websites. It is a wholesale platform for sellers & buyers to meet and trade. Sellers list their products and interact with buyers to close deals, while buyers browse wholesale merchandise catalogs to find wholesale products for their business. As such, it's also one of the best places to buy Chinese products wholesale.
How do I become a wholesale buyer?
If you're interested in becoming a wholesale buyer and then reselling goods, you need to get your employer identification number (EIN), acquire a sales license, obtain a sales tax ID, and apply for a wholesaler license. On the other hand, if you're interested in online wholesale suppliers for personal use, and you don't own a business, you can buy products wholesale as a regular consumer.
How do I find wholesale vendors?
There are thousands of wholesale vendors operating globally, so it's crucial to find a trusted option suitable for your business needs. Whether you're working in business-to-business or business-to-customer sales, finding a solid wholesale marketplace can help your business grow. The easiest way to find a supplier is by browsing online wholesale directories. Another thing you can do is check the supplier databases, subscribe to relevant publications, or check other people's experiences.
Who are the best wholesalers?
In this article, we made a list of the platforms we think are the best wholesale websites available on the market. We can't tell for sure who is the best, as it depends on various factors and your personal preferences, but whichever you choose, you will get access to some incredible deals and be able to purchase goods at discounted prices. If you're interested in becoming a seller or enhancing your business revenue, the websites we have reviewed also offer various useful guides and training for small-business owners.