Affiliate & Editorial Disclosure
11 Top Survey Software Applications for Business
Written By Danica Jovic
Updated: June 11, 2023
Business success requires a finger on the pulse of the market. Customers are fickle, and the internet is a fearsome jungle of competitors. If your product misses a single checkbox on the customer's wish list, if your service diverges even slightly from the ideal, a competitor will swoop in, scooping up your customers and carrying them far away where you'll never see them again.
Today, thanks to technological developments, it is easier than ever to track consumers' needs or conduct employee engagement surveys to find out how your workers are doing. Inexpensive, easy-to-use online survey tools make it easy to create even complex surveys for thousands of customers or employees – in minutes, all without leaving your desk.
Survey software providers support direct communication and provide candid feedback from a wide range of consumers. Survey data will tell you what changes you need to make to keep pace with market demands and help you collect customer feedback or increase employee engagement.
Plus, your audience will be grateful to feel heard and to see that you value their input. It can be just about as easy as it sounds. But before you start emailing questionnaires, check out our list of the best survey applications. We can help you pick the survey platform that's the best fit for your business.
Show more...
How We Evaluate Tools and Platforms
Online surveys empower product managers and marketers to measure customer satisfaction, assess market perceptions, and build wish lists based on the needs of prospective buyers. And survey management software is so easy to use.
Most products don't require you to download or install anything – you can do the whole job online. A good survey solution makes it easy to design surveys, distribute questionnaires, gather responses, and analyze results. Honestly, the hardest part is deciding which product to use.
The best survey tools will depend on your needs and budget, so we've compiled a list of the most popular and helpful survey platforms for your consideration. There is a good mix of options, too: free online survey software, data reporting tools with affordable prices, and even those with advanced features that place them out of the reach of some small businesses.
Most of these solutions scale up to help you organize sizable research projects and collect data on a much larger scale, while others are more appropriate for smaller, faster projects. Some will make your questionnaire more interesting and attractive with themes and graphical options.
Some are geared to specific demographic groups or help you reach audiences and gather feedback through multiple channels. But no matter which you choose, all of the software on our list will help you create online surveys and distribute them.
There are dozens, maybe hundreds of survey options on the internet. We narrowed it down by applying a distinct rubric, a methodology that helps us sort the prize packages from the wannabes.
We evaluate and document key factors like price, ease of use, flexibility, and distribution options. We examined how well survey applications help you understand and analyze collected data. Because the internet has made the world smaller, we also awarded extra attention to survey software that supports multiple languages.
Pricing and Packages
Price always matters, especially in small businesses. It's essential to take a hard look at the features offered in a survey package's base plan and evaluate the capabilities of advanced plans or add-ons. It's possible to spend a lot if you're not careful.
It's easy to run a cost-benefit analysis that shows how survey software pays for itself. It's less certain that advanced capabilities and versions are worth the price in every case.
We carefully evaluated all the tools for creating questionnaires and gathering user feedback based on their prices.
Almost all survey software providers have a free option. It is usually limited to a small number of surveys or questions, but a free online survey creator might still be a good short-term solution for you. And it's a great way to evaluate the package and see if you find it easy to use.
In the long run, you will almost certainly opt for a paid version of the software you favor. The survey providers we evaluated set their pricing packages based on the number of surveys you want to conduct, the number of questions and responses per survey, and the set of basic and advanced features included in the package.
We make those details clear in the expanded reviews of each package we evaluated. Whichever platform you decide to pick, take a careful look at the features offered at each step on the pricing ladder.
Ease of Use
One of the things we had in mind when assessing survey providers was the overall user-friendliness of their apps. If the survey platform is too complicated to set up, there is a good chance that you won't use it to maximum advantage.
Creating surveys to measure customer loyalty or customer experience should be a nearly effortless process, whether they are automated or manual surveys that a team will conduct in the field.
We focused on cloud-based survey platforms that work on a software-as-a-service model. One advantage of cloud-based software is that you can access your survey anytime from any device. Moreover, your data will be safe and secure.
Many of the platforms are geared toward users of mobile devices, so we also determined which are the best survey apps on the market. They let you design, launch, analyze, and customize surveys from your screen no matter where you are.
We awarded extra points to platforms that offer comprehensive how-to guides or video tutorials that show you how to create surveys quickly. This software is inherently easy to use, but a little help is always welcome.
Types of Survey Questions
The quality of data you get from survey customers and potential leads is influenced by preparation and presentation, aka how you deliver surveys to your audience.
The market has come a long way from early yes/no and multiple-choice questionnaires. Modern software publishers provide extensive libraries of question types, ranging from getting employee feedback on company policies through pulse surveys to assessing your net promoter score (NPS) by asking customers how likely they are to recommend your product on a scale from one to ten.
Top-rated survey software can also help you improve your clients' customer journey and get business insights by creating customer effort score surveys and feedback forms. These will tell you how easy it is for your clients to get an issue resolved, a question answered, or a request fulfilled.
Before using these questionnaire tools, you should be familiar with different types of questions and how to use each to gain actionable insights for your digital marketing teams.
Generally, there are two question models. Close-ended questions let respondents choose from several options. Open-ended questions provide space for respondents to answer in their own words. You can use just one type or combine them, depending on the purposes of your survey.
Software providers have created nearly 100 specialized subcategories: multiple-choice, dropdown, image choice – the list goes on and on. Some questions allow for multiple responses, while others let users respond with ratings. Sometimes you'll need multiple surveys to properly identify trends and make the most of every customer interaction.
The applications we reviewed help you build your questionnaire by selecting and customizing questions from the library. Drag-and-drop survey builders let you choose whichever type of question you want – quickly and easily.
The best survey websites offer numerous survey banks that can give you a starting point in creating highly detailed, specialized, and sophisticated surveys. They also let you build questionnaires with skip logic or branching questions.
With skip logic, the answer to one question may prevent the user from seeing the following several questions. With branching questions, respondents see different questions depending on their responses to earlier ones.
Distribution Options
The software providers we evaluated offer various options for sharing your surveys, quizzes, and forms. Depending on your audience, your survey could be sent through email or posted on social media channels. If your company has a website, you can embed the survey on a web page so visitors can answer.
Survey platforms can help ensure your questions reach the people you are targeting.
For example, the best enterprise survey software providers from our list have a customer or user segmentation feature that lets you send surveys to specific respondents based on what you know about them: where they live, what their job titles are, whether they are married or not, and so on.
Most providers we reviewed support integration with other business and collaboration platforms. This lets you share your survey and its results with colleagues or a broader audience. Some of the platforms can integrate with popular customer relationship management systems, for instance, or let you automatically collect feedback on specific events.
Some of the providers even let you embed surveys in mobile apps.
Reporting and analytics features
The next metric you should consider when choosing a survey tool is how good it is at presenting its findings. Feedback software should make it easy to see the survey results, and the ability to analyze reports online is one of the key advantages of this method compared to conducting offline surveys.
All survey packages can show you the raw results and the summary of responses, but the best ones can get really detailed, with advanced parameters such as "How many of the respondents answering A or B to question five also gave a rating of 75 or higher in question 21?"
The more advanced surveying tools and platforms provide a wealth of options that help you analyze responses thoroughly, including statistical data, graphic representations, and text reports.
Some survey providers offer real-time reporting so you can see responses as soon as respondents finish answering. This feature lets you measure customer satisfaction and see how users react to your product or service in real-time. Most packages can be set up to send alerts and notifications automatically via Slack or another messaging platform so team members can see feedback immediately and react to it promptly.
The Best of the Best: Survey Providers for All Your Needs
SurveyMonkey
Pollfish
Typeform
Alchemer
Qualtrics
Zoho Survey
SurveyLegend
Pointerpro
SoGoSurvey
KwikSurvey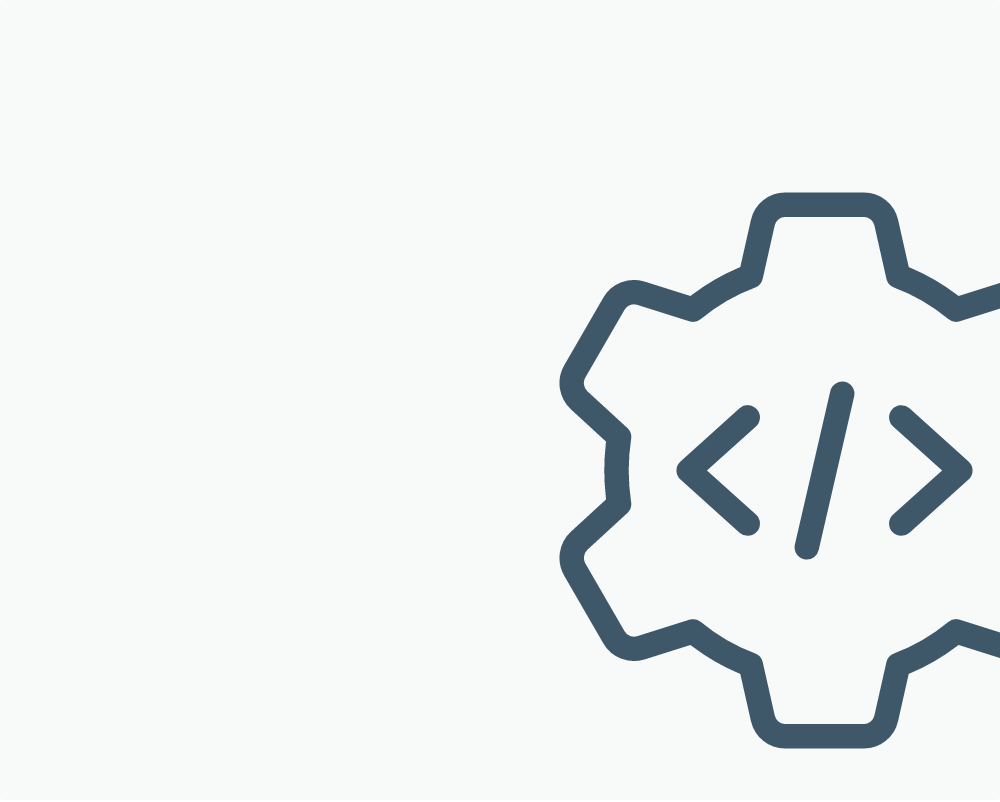 Survey Software Reviews