Installing a security system on your business premises should be a no-brainer. After all, no one wants their expensive equipment stolen or premises ruined. Not to mention the worst-case scenarios, where someone could get hurt.
In this review of some of the top-notch business security systems, we will present the best options for your business. With these devices, you can rest assured that the printers you purchase for the office and other valuable assets remain intact, and you and your employees stay safe. This review is based on meticulous research and evaluation of each product based on specific criteria.
Vivint
•

24/7 professional monitoring for businesses

•

Elegant and smart hub panel

•

Free professional installation
SimpliSafe
•

No contracts for professional monitoring

•

Base station with a battery

•

DIY installation
Frontpoint
•

DIY installation

•

A multitude of customization options

•

Affordable prices
ADT
•

Includes the voice control feature

•

Free security risk assessment

•

Offers keycard readers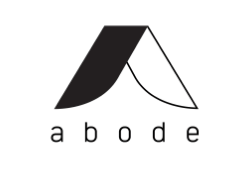 Abode
•

DIY installation

•

Affordable prices

•

App upgrades according to customers' requests
Ring
•

DIY installation

•

Connecting devices via QR code

•

Affordable prices
1. Vivint Review
Installation:
Professional
Key Features:
100% cellular monitoring, Smart Deter, package delivery detection
Having insured your business property, it's time for some high-quality security equipment. The first candidate is Vivint.
Vivint is a reputable security company geared toward the US and Canadian markets. It offers high-quality home and business security systems. This company has many years of experience in the industry, as it was founded back in 1999.
The equipment selection is pretty standard, as they offer the components you would expect from a security system. You may opt for packages or purchase the gadgetry separately. For small businesses, the package includes:
Video surveillance

Alarm

system for business

protection

A mobile app

A smart hub

Free installation
Compared to its counterparts, Vivint is quite pricey. The most basic package costs $599, but you'll probably need to spend more if you wish to cover the whole premises. This starter kit includes only two door/window sensors, one motion sensor, and the control panel. Depending on the equipment you choose, the price can go up to $2,000.
While many companies charge a hefty sum for the system installation, Vivint does it free of charge for businesses. When it comes to the cameras, apart from recording video, the outdoor camera has a neat feature called Smart Deter, which detects when someone has been lingering around for a while.
When that happens, the camera plays a sound that should scare off the potential intruder. On the other hand, indoor cameras can help monitor employees remotely.
However, you don't have to stick to a particular package, but instead, buy the video security systems for business and other equipment that suits your needs. Motion and glass break sensors trigger the alarm if someone tries to break in.
What is more, there's a smart doorbell that features a camera capable of detecting packages. It alerts you that your package has been delivered, protecting it from theft. When it detects someone trying to pick up the box, the camera sounds off to alert them that they have been caught and notifies you.
The monitoring is completely cellular, so you won't have to worry about losing access when your internet connection is down. Vivint charges a minimum of $39.99 a month for monitoring for businesses. If you want video support, the fee is $10 higher.
If you need many commercial security cameras to cover the business premises, Vivint may not be for you. It allows up to six cameras, and you can't use third-party equipment. Nevertheless, the Vivint security system can suffice in many cases for small business needs.
The mobile app is straightforward to use. The very first option you see is to arm or disarm the system. When selecting the Arm option, you can let the system know whether you're leaving the property or staying. If you're staying, the motion sensors won't be turned on.
Additionally, there is a range of customization options. For example, you can set up your system to disarm when the garage door is opened using the keypad.
According to many users, the Vivint customer support is highly satisfactory. Generally, agents resolve the issues very quickly and can answer most inquiries. This security system supplier has received favorable user reviews, and its rating is 4.1 out of 5. Users have praised the products, response time in emergency cases, and the customer service agents.
| Key Features | |
| --- | --- |
| Equipment Quality: | EXCELLENT |
| Ease of Use: | EXCELLENT |
| Pricing: | GOOD |
| Customer Service: | EXCELLENT |
+ Show more
2. SimpliSafe Review
Installation:
DIY or professional
Key Features:
affordable prices, backup batteries that last over ten years, cellular backup
SimpliSafe was founded in 2006 by two Harward students whose friends experienced break-ins into their rented homes. Upon realizing that no security company offers its services to renters, they decided to create their own company.
SimpliSafe has been quite successful and now sells a variety of business security devices that cater to a range of customer profiles.
You may choose one of the business packages or create your custom system by selecting specific equipment. For example, the business essentials package, which is the company's most popular offer, includes:
One base station

A motion sensor

One

keypad

Three

entry sensors
There is currently a 40% discount, so this package costs $164 rather than the usual $274. Of course, you'll probably spend more to keep your business completely covered, mainly because this package doesn't feature any security camera systems for business. Owners of small businesses may not have to spend more than $500, but for larger spaces and depending on your needs and preferences, the price may go up to $1,000.
The company also offers a variety of sensors, such as an entry sensor and a glass break sensor. These can be highly useful for catching a criminal during a break-in. The water sensor helps prevent flooding, and the smoke detector will notify you in case of a fire. You can also purchase a carbon monoxide sensor.
SimpliSafe offers two professional monitoring plans - standard and interactive. The standard is $17.99 a month, while you need to spare $27.99 for the interactive plan.
A self-monitoring plan with camera recording will set you back by $9.99. You'll only need internet access to keep an eye on your property. However, you'll miss out on some handy features, such as SMS and email notifications and the integration of smart home devices.
The standard plan offers 24/7 monitoring and cellular backup. The more expensive options include additional features:
Video verification

Text and email notifications

History available for an unlimited time

Google and Alexa integrations

Lifetime equipment warranty
A major perk of this security system for business is that you can easily install it yourself. There's no need to even pick up a drill, as the components have adhesive tape on them. Although this is a wireless security system for business that relies on WiFi, the base station has a battery so that you don't lose access in case of a power or internet outage.
Additionally, you won't be tied into any contracts. You can monitor your business property on your own or pay for professional monitoring. In the latter case, you pay for the services monthly without signing anything.
The app has a classic design, and it's intuitive to use. It allows you to see the business alarm system history, such as when it was disarmed or triggered.
When arming the system, you can set the options Off, Home, and Away. You can easily view the videos recorded by the cameras and zoom in and out seamlessly.
The customers have voiced their satisfaction with the SimpliSafe products, with the rating being an impressive 4.6 out of 5 based on 3,691 customer reviews. They praised the quality of the products and how easy the system is to set up. We can say that SimpliSafe generally caters to its customers' needs.
| Key Features | |
| --- | --- |
| Equipment Quality: | EXCELLENT |
| Ease of Use: | EXCELLENT |
| Pricing: | EXCELLENT |
| Customer Service: | EXCELLENT |
+ Show more
3. FrontPoint Review
Installation:
DIY or professional
Key Features:
geo services, outstanding customer support, wireless and cellular monitoring
FrontPoint is another security system giant. It started its journey back in 2007 and is now largely considered one of the best security systems for businesses on the market.
The company vows to keep businesses and homes safe with the motion detectors, entry sensors, and video surveillance. It also has water, smoke, and carbon monoxide detectors.
In terms of pricing, its most affordable package usually retails for $392.40 but is currently on sale for ​​$129. The equipment included is:
One smart hub

One keypad

One motion sensor

One doorbell camera

Two door/window sensors
Given that you'll most likely need a business security system with cameras and more sensors, this package might not be enough for your business. With everything taken into account, the equipment shouldn't cost you more than $1,000.
Paying for professional monitoring isn't obligatory with FrontPoint. However, you won't have access to certain features, such as app notifications and alerts or controlling the equipment through the app.
FrontPoint offers two monitoring plans, the interactive and the ultimate plan. The former costs $44.99 a month and has all of the standard features, including alerts and notifications as well as wireless and cellular monitoring. The latter option is only $5 more expensive but includes some extra features such as video streaming and smart lock control.
A very useful feature FrontPoint offers are geo services, also referred to as geo-fencing. It works by tracking your phone location via GPS. First, you set up where you want your virtual fence to be. Then, you choose what you wish to happen when you exit that area. For example, the system can employ a smart lock once you leave the premises.
There are tons of customization options. You can tweak the settings to get alerted when the system is armed or disarmed, apart from the standard notifications. You can choose to receive the notifications through emails and texts as well.
Another upside of this system is that, like SimpliSafe, FrontPoint doesn't require professional installation. This can save your business some money, as you don't have to cash out for a business security system installation service.
Another selling point of this company's security system is the fact that you don't need to sign a contract for professional monitoring. It used to employ a three-year-long contract obligation in the past, but luckily, this is no longer the case.
The mobile application features a simple and stylish user interface and is intuitive. There are tons of features you can customize, as the app allows you can set up your own rules. This pertains to creating a ground zone and setting up an action that you want the system to take if someone lingers in that zone for a set time.
It should be noted that there are many more customization options when you log in via web browser than there are in the app itself. While this isn't exactly a large issue, it would be more convenient if all features were accessible through the app too.
Unsurprisingly, FrontPoint offers professional 24/7 monitoring. However, this service costs $49.99 a month, which is more expensive than if you choose another provider.
Naturally, the system's price varies depending on the security equipment for the business you choose. It can be as low as $400 for the essentials, but it can go up to $1,000. Keep in mind that you'll need to sign a contract if you choose to pay in installments.
As many users have noted, this company has exceptional customer support that is available 24/7 and has proved to be extremely helpful to customers.
According to 12,505 users, the overall quality of FrontPoint's products and services is remarkable. Customers gave the company a rating of 4.4 out of 5 and cited easy installation and high-quality equipment as the primary reasons for their satisfaction.
| Key Features | |
| --- | --- |
| Equipment Quality: | EXCELLENT |
| Ease of Use: | EXCELLENT |
| Pricing: | EXCELLENT |
| Customer Service: | EXCELLENT |
+ Show more
4. ADT Review
Installation:
professional
Key Features:
smart assistant integration, geo services, 6-month money-back guarantee
ADT is another big name in the world of home and business security, and for a good reason. The company has existed since 1874, meaning that it has significantly more experience in the business than most companies in this niche.
Certainly, security systems have evolved due to the major advancements in technology. Nevertheless, ADT has established itself as a reliable service provider owing to its ability to adapt to these changes.
When it comes to ADT security for business, there are three packages available: Secure, Interactive, and Complete. The Secure package is the most affordable option, and it includes:
Burglary detection sensors

Hold-up alarm monitoring

Temperature monitoring

Flood detection sensors
The cost of the cheapest kit is $599. Given that it doesn't incorporate even one ​​commercial security camera, you'll need to spend more if you wish to have video surveillance. The additional equipment can ramp up the costs up to around $2,000.
You can also pay for the business package in installments starting at $49.99/month. This requires signing a 36-month contract.
On top of it, there are three monitoring plans, the least expensive being $36.99 a month. This plan doesn't include the remote control or app notifications, so if that's something you need, you'll have to upgrade to the second plan, which is ​​$52.99.
The most expensive option also includes cloud storage and video monitoring in real time. You may also get cloud storage from other reputable cloud storage providers. For that package, you'll have to pay $62.99 per month. Security system installation cost for your business will set you back $99, as it needs to be professionally installed.
Once you purchase the system, you get a warranty. The provider offers a 6-month money-back guarantee. In case of issues ADT doesn't manage to solve, you will get your money back.
The smart intercom lets you communicate with the person standing at the door. The company also offers keycard readers, which can help you monitor when your employees enter and leave the property.
The mobile app is well-designed and features a simple layout that any user can easily get accustomed to. In addition, ADT supports smart assistant integration. Therefore, you can use your assistant, such as Alexa, to control the system.
The company offers 24/7 customer support via live chat, email, and phone. However, users have reported that agents could not always answer questions on pricing and products. Nonetheless, it's commendable that the company reached out to each customer, attempting to solve each issue.
| Key Features | |
| --- | --- |
| Equipment Quality: | EXCELLENT |
| Ease of Use: | EXCELLENT |
| Pricing: | GOOD |
| Customer Service: | GOOD |
+ Show more
5. Abode Review
Installation:
DIY or professional
Key Features:
compatibility with third-party devices, no contracts, push notifications, no charge pay for professional monitoring
Abode was founded in 2014, making it a relatively young company compared to the others on the list. The company has established itself as a major security system provider since its products are some of the top security systems for businesses and homes.
As with the other companies that offer security systems, you may select a particular package or choose the equipment separately. Prices currently start at $279 for the most affordable package, as Abode is offering a 50% discount.
This security system provider isn't only suitable for businesses; it sells security bundles that can be set up on various properties. For instance, there is the Security Bundle #3, which retails for $640, and includes:
A gateway

An acoustic glass break sensor

Two motion sensors

Two

security cameras

Two

door

/window sensors
Although Abode has a smaller selection of cameras than some of its counterparts, there are many upsides. For example, their equipment is compatible with sensors from other manufacturers, and it can be connected to devices such as the Apple Watch.
Like SimpliSafe and FrontPoint, Abode is a DIY business security system, which means that you can set it up by yourself without any professional help.
Abode charges $21.99 per month for optional 24/7 professional monitoring, but no contract is involved. Conveniently, it has a one-month long free trial period, so you can decide whether this service really works for you.
The mobile app is extremely easy to navigate. It has all the standard options laid out on the simple, well-functioning interface. Per many users' requests, Abode has recently included the zoom option.
Suppose you choose not to pay for professional monitoring. In that case, you still receive push notifications and alerts and can control the equipment, including the business camera, through the app. You, of course, won't get professional monitoring services or cellular monitoring and certain discounts.
Most customers are satisfied with Abode's customer service, noting that agents are helpful, friendly, and able to answer various questions. However, some customers have had problems, particularly with waiting long during the phone call and not having their issues resolved. It should be noted that FrontPoint addressed these problems and offered to solve them.
In terms of user reviews, they are generally favorable, although there are some complaints. Many users praised the system's functionality, while some had issues, for example, with connectivity.
| Key Features | |
| --- | --- |
| Equipment Quality: | EXCELLENT |
| Ease of Use: | EXCELLENT |
| Pricing: | EXCELLENT |
| Customer Service: | GOOD |
+ Show more
6. Ring Review
Installation:
DIY or professional
Key Features:
affordable prices, a wide choice of different cameras, no contracts, WiFi and cellular connection
In 2012, Jamie Siminoff came up with an idea for a smart doorbell that would send notifications to your phone. Since then, the company began producing other security products, too, and Amazon eventually acquired it for more than $1 billion.
In 2019, the company started including small business security system packages. Compared to its competition, Ring offers a broader range of cameras. The most budget-friendly Ring security system for business bundle includes:
One base station

One keypad

One motion detector

One range extender

One indoor cam

Four contact sensors
Connecting the security system devices to the mobile app is extremely simple. All you need to do is scan the QR code that can be found on the component. The app itself is pretty standard, and it shouldn't be challenging to navigate, although it may be a little less elegant than some of its counterparts.
The cost of this security kit is $299.99, but it's currently discounted to $247.48. Ring allows you to pay in installments over 12 months with no interest rate.
While you're going to have to spend more than that to completely secure your business property, the price of Ring's equipment is lower than most of the competition. The price for 24/7 professional monitoring is only $20 per month. Compared to the competition, this is quite a bargain.
Ring's customer service is, based on reviews, a hit or miss. Some users have reported that their issues haven't been resolved, while others are completely satisfied.
When it comes to user ratings, there are a number of disappointed customers. However, others have cited good value for money price as the main reason the Ring products are so popular.
| Key Features | |
| --- | --- |
| Equipment Quality: | GOOD |
| Ease of Use: | EXCELLENT |
| Pricing: | EXCELLENT |
| Customer Service: | GOOD |
+ Show more
Related Product Categories
Our Methodology
We used a set of criteria to present the best business security systems reputable companies have to offer. Criteria include equipment selection, equipment quality, ease of use, pricing, special features, customer service, and user ratings.
Equipment Selection
The first aspect we took into account is what is featured in the packages offered by the commercial security companies. Another notable factor is whether it's possible to purchase the equipment separately. Any useful devices or features that aren't usually a part of standard offers are considered a huge plus.
Equipment Quality
The quality of the equipment is an essential element when choosing a product. We considered the video quality of the commercial security cameras and how well all of the features work.
Ease of Use
User experience is a vital element that customers should consider when selecting a product. Products that require too much effort from the user are impractical and can be frustrating. For that reason, we took a look at how intuitive the chosen security systems for business are. The main focus was on the mobile apps and the installation process.
Pricing
The cost of business security systems is another important criterion. In many cases, the price is the deciding factor for the customer. For any kind of slightly larger investment, such as a security system, it's essential to make sure that you don't overspend. Some business security solutions can be paid in installments, so we also considered that factor. In addition to the product cost, you'll also need to pay for the installation in some cases.
Special Features
Most security system companies offer cameras, smart doorbells, motion sensors, and smoke and water detectors. We took special features within these devices into account when deciding whether the company stands out.
Customer Service
Customer service agents should be knowledgeable about the products to help the customers. Good quality of customer service adds to the satisfactory user experience. That's why we took a look at what users had to say about the customer service agents from each selected company.
User Ratings
Other users' experience with the product can certainly help when choosing whether or not to purchase it. That's not to say a few bad reviews mean the product isn't worth it. Instead, we focused on the majority to determine the average user experience with the commercial security systems.
FAQ
What are business security systems?
Business security systems include a series of devices installed on the business premises to protect from intruders or accidents. A contemporary business security system usually includes security cameras, motion sensors, a smart doorbell, and a monitoring app.
How much does a security system cost for a small business?
The prices of security systems vary according to the equipment included in the package and the features offered. It also depends on the security system suppliers. For instance, the least expensive package offered by Abode is $279, while with Vivint, you're going to have to spend at least $599.
What security systems do companies use?
Business security companies are abundant, so businesses have various options. The most popular choices include Vivint, ADT, FrontPoint, SimpliSafe, and Abode.
How much does ADT cost for a small business?
The monthly cost of ADT for a small business is $49.99 per month, with a 36-month contract. You may also pay the whole package upfront, with the cheapest starting at $599.
How much does it cost to install a security system?
Some business security systems don't require professional installation, and you can easily install them by yourself. Other systems need to be professionally installed, and with ADT, this service costs $99.