Running a sales business is complex right from the start. You need real-time insight into your stock, logistics and financial situation. You have to set up shop, be it online or in a traditional brick-and-mortar location. And fulfilling orders requires finding the right shipping carrier. As your business grows, orders, inventory, and sales get even more demanding to juggle. But if you find the right inventory management solution for your business, everything will become much easier to set up. You'll understand supply and demand better, automate repetitive tasks, manage each employee better and hopefully see your profits soar. Let's have a look at nine of the best providers on the market.
Related Products & Services
Why You Need a Product Tracking System
Because everything would be harder without it. How would you know how many products you have in stock without such a system? How would you know which items are where?How would you know which items are where? How would you locate products in storage for quick shipping?
It's not just about product tracking, either; the software options on our list also help with orders and sales. Well-balanced inventory systems help you decide when you should make your next order. They give you valuable backend insight into which products sell best and which are taking up space in your warehouse without you and your accountant having to manage spreadsheet after spreadsheet, helping you project profits much more accurately. They connect with your accounting department and leading shipping carriers, giving you an all-in-one portal for managing your retail business.
Every serious competitor uses one of these systems. They are crucial tools in warehouse management, back-end administration and provide a much needed suite of applications required for a stable retail business. Depending on your budget, you can go for free inventory software with limited functionalities or you could opt for professional services that are engineered to provide a cohesive upgrade to the way you do business.
Our Criteria for Evaluating Software for Inventory
There are a number of things you should consider when choosing the best solution for your business. To help you make an informed choice, we present you with the evaluation criteria we use when evaluating these business solutions.
Ease of Use
Anybody who has experience running a busy warehouse or production floor knows that time is of the essence. If you want to fulfill all your orders and keep your supply chain running, you can't set aside days or weeks for the installation and learning of a new software. That's why inventory management tools need to be simple to implement and easy to use. An overly complex configuration that halts your production or sales processes is bad for business and can be avoided with the right inventory management system, especially if you're running a Direct-to-consumer operation. The software should also run smoothly and not leave you puzzled with an abundance of poorly designed features.
Scalability
Even though we focus on software for small business and not enterprise solutions in our reviews, every entrepreneur's goal is to expand their business. As your company grows, you'll need an inventory program that can grow with you and make your job easier. In the future you might require advanced methods of managing inventory such as FIFO and LIFO and the last thing you want to do when your orders peak is to have to switch to a replacement program that can cope with your increased complexity.
Product Categorization
This feature is extremely important for apparel retailers, as they need to be able to track stock levels according to product attributes such as size, color, and lot/serial number. Even if you don't have many stock variants at the moment, you might in the near future. That's why you should pay attention to product categorization features when choosing the best inventory management software for your business.
Inventory Control Features
We look at how well all of the systems on our list track stock. Do they successfully use notifications when you're running low on materials and products? Do they display real-time data? Does the system support bar-coding and scanning with a barcode reader? Can the software be programmed to automatically create purchase orders when the stock hits a certain level and updated when required? And do they support location tracking inside your warehouse? The more data about your products you can monitor with the inventory tracking system, the better.
Sales Order Fulfillment
We evaluate software solutions based on how well they track each product sale from the moment you receive an order until your customer receives it. Do they inform you and your clients of the sales order status? Do they convert a sales order into an invoice? Do they have an integration with shipping companies like DHL and UPS? Can you input a sales order manually?
Third-Party Integrations
In order to deliver true value, business inventory software needs to be compatible with other programs and add-ons you rely on for the optimization of your operations. First and foremost, accounting integration is a must. The other apps your inventory software should integrate with include CRMs, payment processing websites, online selling platforms like Amazon, eBay, and point-of-sale (POS) software. Furthermore, mobile integration with Android and IOS is also very useful.
Industry compatibility
Not all inventory systems are created equal. Some cater to the retail industry by offering online selling functionalities and multiple variants for each product. Other systems are designed to be manufacturing inventory software, which lets you create a bill of materials (BOM) and kitting packages. Depending on your specific business needs, you'll choose the program that caters best to the industry you're set to conquer. We've emphasized versatile, multi-industry options in our selection of the best programs for managing inventory.
Reporting Features
In this day and age, data is power. The best inventory software applications gather massive amounts of data about your business and present it to you in the form of easy-to-read reports. When evaluating these products, we always check what kind of reporting features they have. Inventory, sales, customer, and activity reports are all important. Again, the more advanced these functionalities are, the better the insight they give you about your business.
Price
We compare the pricing plans and functionalities offered by dozens of companies to present you with those that deliver the most value for money. Business owners who are just starting out will find a couple of free inventory management programs with basic features on our list. However, most inventory management solutions on our list come with a price tag of up to $1,500 a month.
Customer Support
Inventory software plays a crucial role in your business. As such, it's vital to have good support. If a system error occurs, you want to address it as soon as possible and get on with your business. We check each provider's customer support offer to make sure agents are responsive and helpful. We also read hundreds of user reviews written by product users to see how effective these companies are in resolving any potential issues.
The Best Inventory Management Software in 2022
NetSuite

Cin7

Zoho Inventory

Lightspeed

TradeGecko

Veeqo

inFlow Inventory

SkuNexus

SalesBinder
Web-Based Inventory Management Systems Reviews
NetSuite Review
⦿

Automatic replenishment features

⦿

Multi-location tracking

⦿

Omnichannel workflows
Developed as a part of NetSuite's enterprise resource planning (ERP) toolkit, the Oracle NetSuite inventory management tool is among the best inventory programs suited for all industries, especially for companies that handle multi-channel sales and multi-location warehousing operations. While there was a time when inventory systems were only meant for tracking items and performing inventory audits, nowadays the best solutions for businesses of all sizes are expected to offer numerous advanced functionalities that aren't limited to warehouse- and fulfillment-related tasks. Let's take a look at NetSuite's solution.
Ease of Use and Customer Support
No matter how comprehensive an inventory management program may be, it won't do you any good if it's too complicated to use. Luckily, that's not the case with NetSuite's solution.
To help you optimize your cash flow and reduce handling costs, this provider's solution gives you an opportunity to manage your inventory automatically. While there are many aspects to inventory management, it all comes down to making sure you have enough inventory in the right locations to ensure you can meet your demand. NetSuite offers multiple tools to make this happen, such as unified multi-location inventory tracking, reorder points, safety stock, cycle counts, distribution requirement, and demand planning.
One of the best things about NetSuite's products is that you can sign up for a free tour before making a purchasing decision. Moreover, the software provider offers basic multi-channel customer service to all of its users. As your business expands, you can opt for a premium or advanced level of support. Another thing to add to the list of NetSuite's best features is a huge knowledge base with numerous guides, whitepapers, and explanatory articles.
Product Categorization and Industry Compatibility
NetSuite is ERP software designed to cater to a huge range of industries including, apparel, footwear, accessories, food and beverage, education, heath and beauty, healthcare, manufacturing, nonprofit, campus stores, restaurants and hospitality, retail, transportation and logistics, and wholesale distribution. As such, it provides advanced item categorization and input functionalities. Bar code scanning, inbound order confirmation cross-referencing, and database querying and importing are among the most common ways users input inventory.
Inventory Control and Warehouse Management
Our inventory software comparison has revealed that NetSuite's solution is one of the best-organized warehouse management systems. You can use the software to determine preferred stock levels, calculate lead times and reorder points automatically, and make the most of suggestions appearing in your order lists. If you run a business with multiple warehouse locations, you'll appreciate NetSuite's multi-location planning and tracking capabilities. There's also the NetSuite's Inventory Count feature that takes inventory tracking to the next level by giving you an option to categorize items based on value or volume of transactions.
Sales Order Fulfillment
Accurate inventory tracking plays a huge role in seamless sales order fulfillment. In addition to one of the best inventory program solutions, NetSuite offers matching order fulfillment capabilities. To optimize costs and deliver orders faster, merchants can use the automatic location assignment feature, which chooses the most convenient fulfillment location by taking your business rules and total inventory into account. Note that you'll still have complete control over setting up and adjusting automatic location assignments for different business scenarios.
It's also important to mention that NetSuite's software lets you keep track of your in-store inventory and organize store pickups. That way, you can save a sale even if your warehouse doesn't happen to hold enough inventory.
Third-Party Integrations
This inventory software review article features multiple providers that offer seamless integration with hundreds of third-party services. NetSuite's inventory software solution is a little different. Given that this product forms a part of NetSuite's end-to-end enterprise planning solution, chances are that all the additional features your business may need are also available in-house. NetSuite also offers accounting software, human capital management tools, marketing automation, customer service and partner relationship management, professional services automation (analytics, billing, project management, timesheet management, project accounting, and expense management), B2B and B2C eCommerce, analytics, and business intelligence features.
Note that there's also the SuiteApp platform, which features hundreds of business solutions that were developed in accordance with NetSuite's data privacy, security, and overall quality standards. The list includes shipping carriers, label-printing companies, logistics technology providers, and more.
Reporting and Scalability
NetSuite is a leader when it comes to in-depth business analytics and advanced reporting. Not only will you receive insights on the best-selling products and your buyers' favorite payment methods, but you'll also be able to make the most of real-time transparency into your company's overall performance. The software lets you analyze end-to-end sales order data to discover hidden information on how to improve your business's inventory management, warehousing, and order fulfillment.
As far as scalability goes, NetSuite is one of the most flexible options out there. Much like any other of its ERP modules and additional services, NetSuite caters to businesses of all sizes, from startups to small and mid-sized companies and enterprises.
Pricing
The list of additional business services provided by NetSuite is very long and features just about every functionality that could make your operations easier. That's why this cloud-based service provider offers its solution as Software as a Service (SaaS), which means that customers can opt for certain aspects of the software and negotiate the price or their monthly or yearly subscription based on the number of users and other factors.
Netsuite: The Bottom Line
Given its advanced replenishment, cycle counting, traceability, and warehousing features, NetSuite's inventory management solution is one you should consider, especially if you run a multi-location, multi-channel retail business and want to reduce handling costs and optimize your cash flow. If we add its unmatched scalability, advanced reporting functionalities, and a full suite of additional business management features to the mix, it's easy to see why more than 22,000 owners of businesses of all sizes have chosen NetSuite.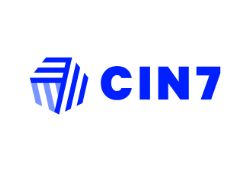 Cin7 Review
⦿

Third-party logistics

⦿

B2B eCommerce platform

⦿

Dedicated account manager
Cin7 is a sophisticated software solution that encompasses inventory management, warehouse management, and POS features to enable manufacturers and retailers to sell smoothly across multiple channels. This comprehensive program is cloud-based, which gives businesses insight into real-time stock information from any device with a browser. No matter how big or small your company is at the moment, Cin7 provides you with plenty of features that will help you grow and sustain your business.
Ease of Use and Customer Support
Truth be told, Cin7's software isn't the simplest to set up. This is an in-depth solution for managing your stock and sales processes that provides you with advanced and adjustable reports. As such, there is a steep learning curve. However, the Cin7 team goes above and beyond to help you overcome any difficulties you might face. As a new user, you'll be assigned a personal account manager who will walk you through the software and help you configure it to your unique business needs.
Cin7 reviews are full of positive comments about knowledgeable account managers who provide personalized care. In addition to hands-on assistance, Cin7 also offers a help page that contains dozens, if not hundreds, of explanatory articles covering all the bases. The company regularly holds webinars that go into expansive detail about more complex features like the Cin7 B2B eCommerce portal. Rounding up this primo customer care experience is the fact that clients can get in touch with the support team via chat, email, and phone. Users are thrilled with how well-trained and to-the-point the support agents are.
Product Categorization and Industry Compatibility
Cin7 is a sales and inventory management system designed to cater to five industries: fashion and apparel, food and beverages, beauty and cosmetics, electronics and appliances, and furniture and homeware. As such, it offers a robust product categorization function that allows retailers to classify their inventory according to color, size, fabric, and expiration date.
Sales Order Fulfillment and Inventory Control
Regardless of whether you sell your products at a brick-and-mortar store, eCommerce website, online marketplace, or wholesale channel, Cin7 has an integration for you. This software synchronizes data from each selling platform every five minutes to provide you with real-time information about your stock so you can make new purchase orders in time and avoid selling the same item twice on two platforms. With the help of this amazing inventory tool, you can automate your replenishment processes. When an item from stock hits a certain number, purchase orders are generated automatically, ensuring you have optimal inventory at all times.
When you receive a sales order, the product inventory software automatically routes it to a selected warehouse, brick-and-mortar store, or 3PL company. Whichever fulfillment method you use, Cin7 adapts to it and supports it even as you expand into foreign markets.
Reporting
Cin7 takes the guesswork out of inventory planning with its advanced reporting and forecasting. The powerful inventory database generates all kinds of reports, neatly stored in the report library. From basic sales reports (organized by product, customer, or sales rep) to purchase order cash flow forecasting, Cin7 offers you tools that have the potential to drive your business forward.
Given the fact that Cin7 isn't just a retail inventory software but also an inventory management solution used by manufacturers, it creates reports like planned production jobs compared to actual production jobs. The system includes a feature called "sustainability grid," which presents you with a visual representation of inventory performance by weighing gross profit against the number of days an item spends in stock. Not only does Cin7 generate more than 100 reports automatically, but it also lets users create custom reports that can be exported to PDF, Excel, or .csv formats.
Scalability
Some features of this inventory management program might seem a bit clunky and unnecessarily complex to business owners who are just setting up their operations. That's because this is an extremely scalable solution. Cin7 was designed with growth and scalability in mind, so it offers functionalities like B2B commerce, POS integration for brick-and-mortar stores, 3PL, and BOM.
If you don't manufacture goods, you don't need the BOM feature yet. Then again, maybe someday you will. The same goes for POS integration; those operating an online retail store don't need it. But in the cut-throat world of omnichannel retail, you might need it sooner than you expect. When that day comes, you won't have to switch to another platform; you can just grow into the functionalities Cin7 offers.
Third-Party Integrations
Cin7 is the stock control software with the most integrations on our list, hands down. Like most competitors, it's compatible with accounting systems like QuickBooks and Xero. It also integrates with online marketplaces like Amazon, eBay, and Walmart, as well as eCommerce platforms like BigCommerce, WooCommerce, and Magneto.
The reason Cin7 really stands out from the competition, though, is the number of 3PL companies it has partnered with. These include dozens of companies from the US, the UK, Hong Kong, India, Germany, Japan, and other countries in which eCommerce is booming. These partnerships help you deliver products to customers in the most efficient way possible. EDI supplier and EDI retailer add-ons also help Cin7 stand out from other sales and inventory software solutions available on the market. Cin7 also sets itself apart from other sales and inventory software providers by integrating with EDI suppliers and EDI retailer add-ons.
Pricing
The company doesn't have a standard pricing structure. The monthly cost of this extensive retail management tool is disclosed only after you request a quote for your unique business and varies according to your needs. The Cin7 pricing page does, however, reveal a starting price of $299 a month. Compared to similar programs available on the market, this is the enterprise solution range. In other words, it's more expensive than most competitors. However, this seems fitting considering how comprehensive Cin7 is.
Cin7: The Bottom Line
Even though Cin7 might be difficult to navigate at first, it is a well-rounded solution that fits the needs of omnichannel retailers and manufacturers alike. With the help of your personal account manager, you'll be able to make use of its many features in a reasonable amount of time. This software is most suitable for business owners who plan on conquering the world of retail across all countries and distribution channels. You can sign up for a free trial right now.
Zoho Inventory Review
⦿

30 shipping integrations

⦿

Automatic re-ordering

⦿

Exhaustive product variation options
Zoho Inventory provides an elegant yet efficient solution for managing inventory and sales across various platforms. This affordable software is your centralized hub for tracking the products you sell, both when they're in your warehouse(s) and once they leave it to reach customers. The analytical reports generated by the Zoho Inventory program help you identify ways you can improve your business and streamline your processes. You can access this powerful tool from your mobile devices thanks to Zoho's Android and iOS apps.
Ease of Use and Customer Support
Even though this small business inventory software manages complex inventory control and sales processes, it's easy to set up and use. You need to input some personal and business information into the free signup form, then as soon as you confirm your email address you can get started.
Add products manually or import them from your website or Amazon. Create your first sales order. Add vendors. Connect with other apps you use for business.
If you encounter any issues, you can consult the page tips in the top-right-hand corner of each of these menus. Other resources from the Zoho website are also at your disposal, including FAQs and help documents with screenshots showing the steps you need to take to configure your account. You can also schedule a free demo of Zoho's inventory and sales software or join the weekly webinar, which gives new users a guided tour of the program. For additional questions, customer support is available around the clock Monday through Friday via email and phone.
Product Categorization and Industry Compatibility
Since Zoho lets users create exhaustive product variants, it fits the needs of fashion retailers perfectly. Merchants of furniture, cosmetics, food and beverages, and sporting goods have also left positive Zoho inventory software reviews that focus on the product classification feature. For sellers who already have product listings, it's simple to import that data into the software. Those just starting out can create products manually by adding prices, cost, SKUs, and availability. If the products you sell have specific attributes that are lacking in the program, you can custom make them yourself and adjust the software to your industry. When it comes time for special offers, you can rely on the kitting feature to bundle items together into irresistible sales units.
Inventory Control and Sales Order Fulfillment
Zoho is potentially the best warehouse inventory tracking software for small and medium-sized businesses. Not only does the program allow for product tracking according to serial numbers, batch, and expiry dates, but it also does it across multiple warehouse locations. If you have more than one warehouse, you'll automatically dispatch orders from the closest one and save on shipping costs. Once the sales order is complete, the stock number will automatically drop. Need to transfer items from one storage unit to another? No problem - with Zoho Inventory you can track product movement by serial or batch number.
With automatic re-ordering and manual stock adjustment features, you'll be able to keep your stock at an optimum level and present your customers with accurate, real-time information. The centralized dashboard of this cloud-based software makes it super easy to track the status of sales orders, while there are multiple integrations to improve the fulfillment process.
Third-Party Integrations
By integrating with nearly 30 shipping companies, Zoho Inventory offers the perfect solution for delivering goods from your warehouse to your customer's doorstep. And, of course, it gives you an accurate view of your stock levels and shipment status.
When it comes to online marketplace compatibility, this platform works with Amazon, eBay, and Etsy. It falls a little short of Cin7, which also integrates with Walmart, but it still covers the most important bases. It meets the industry standard in terms of integrations with eCommerce websites (BigCommerce, WooCommerce, Magento, and a few others), and it even stands out by targeting the Latin American market with its Mercado Libre integration.
Naturally, the Zoho Inventory management solution fits Zoho CRM and Zoho Books like a glove, enabling users of the Zoho suite to build close relationships with customers and manage their finances. However, users of other popular solutions like QuickBooks and Xero won't be able to integrate with Zoho.
Reporting and Scalability
You can use the data gathered by Zoho Inventory to advance your business. The FIFO tracking system, paired with purchase reports, means you can maintain optimum stock levels at all times. With sales reports, you'll get insight into your best-selling products as well as customers' preferred payment methods. You can see which vendors are reliable and which are not, thanks to the "purchase by vendor" report. All the reports this inventory app for small business creates are neatly packed into the reports dashboard.
As amazing as Zoho Inventory is for SMBs, it does not meet the needs of enterprise-level merchants. According to user reviews, the system can't handle large daily orders from Amazon. It can definitely help you grow your business from a startup to a robust medium-sized operation, though.
Pricing
If you have just launched your sales business and are strapped for cash, you'll love the fact that Zoho Inventory pricing includes a free plan. It is limited to one warehouse, two users, and 20 monthly orders, so hopefully your business will take off and outgrow it quickly.
The three paid plans cost $39, $79, and $199 per month if billed annually. With the Basic plan, you can process 1,500 monthly orders online and the same number offline. It lets you create 150 shipping labels and it tracks 150 shipments per month. If the number of orders you receive monthly goes up to 10,000, you'll need to upgrade to the Standard plan. On top of the features from the Basic plan, the Standard plan introduces serial number and batch tracking. With the Professional plan, you'll be able to process as many as 30,000 orders a month and manage items across 10 warehouses.
Zoho Inventory: The Bottom Line
If you're looking for an affordable option that will provide you with a centralized overview of your stock items and sales orders, Zoho Inventory is a great option for you. Its sleek interface is easy to navigate and the platform is compatible with all the major eCommerce platforms. Users of other Zoho programs are especially satisfied with this cloud-based product.
Lightspeed Retail Review
⦿

Employee hours tracking

⦿

Remote reporting

⦿

Gift and loyalty cards
It should be noted that Lightspeed is primarily a POS solution provider. However, we've included it on our list of the best inventory management apps because it offers a complete set of inventory management features for retailers with brick-and-mortar shops, their eCommerce counterparts, as well as merchants with an omnichannel presence. This robust system that tracks stock, sales, and customer data is designed to provide retailers with a comprehensive overview of their operations and the right tools for optimizing them.
Ease of Use and Customer Support
The setup process for this inventory management product is as simple as ABC. You don't even need a credit card - you can sign up for a 14-day free trial by sharing your email address and some basic info about your company. After that, you'll be presented with loads of helpful articles and video tutorials that help you tweak the system to match you unique business needs.
If you find yourself at a loss with this POS and stock management system, you can reach out to customer support using several methods. English-speaking customer care agents are available 24/7 via the phone, while support is available in French and Dutch during business hours. You can get quick and helpful answers via chat or email Monday through Friday during business hours from one of the company's many support offices based around the world.
Product Categorization and Industry Compatibility
Lightspeed is the perfect solution for brick-and-mortar store owners as it brings your online inventory to your employees' fingertips. If you sell biking equipment, apparel, jewelry, home decor, sporting equipment, or even own a vape shop, you'll find this cloud-based inventory management program has all the product variants you need.
When it comes to creating and updating product lists, Lightspeed really lives up to its name; you can upload up to 1,000 items in under a minute. Its product matrix tool also lets you create product variants quickly and efficiently. Another way you can classify your products using this software is by type of packaging or serial number. And if your products don't have a barcode or SKU, use the free generator to create one.
Inventory Control and Sales Order Fulfillment
If you're looking for warehouse management software for small business that enables you to keep an eye on inventory levels and SKUs across multiple locations, Lightspeed delivers. It also lets users change product prices in bulk, create price rules, and automate purchase orders. Simply set stock points at which a purchase order should be generated and the system will create one.
This customer-centric retail power tool lets you respond to clients' unique order fulfillment requests. You can bundle products on the spot using your POS equipment and sell them as packages. Lightspeed also helps you offer loyalty discounts by tracking customers' shopping habits. Retailers with both an online and offline presence can offer both shipping and store pick-up options.
Third-Party Integrations
Lightspeed's software is compatible with plenty of other apps. Omnichannel retailers will appreciate the EasyPost and ShipStation integrations, which help them deliver products to customers in the US, Canada, and Australia. Merchants reaching European customers can use the DHL, Bpost, and PostNL apps, among others, to track shipments. These integrations feed your inventory system with data about products' whereabouts so you can answer customers' inquiries precisely.
Other useful apps that connect with Lightspeed's POS and stock control softwares include employee scheduling apps like Homebase, Planday, and Booxi. The platform also integrates with payment processing apps like TSYS and Worldpay, as well as industry-leading accounting software like Xero, QuickBooks, and Sage. You can even use the Ikeono chat app to talk with customers directly from Lightspeed.
Reporting and Scalability
With the help of Lightspeed's retail analytics tool, your business has the potential to grow and Lightspeed has the means to support it. Check how many items you've sold over any period of time and the profits you've made from them. Track how well a certain item is selling and decide whether it's worth your stock space.
In addition to providing extensive reports on your products, Lightspeed also generates customer and employee performance reports. In fact, it's the best option on the market when it comes to collecting and analyzing information about shoppers. When you know your customers' buying habits, you'll be able to run more effective marketing campaigns and provide better service. When this competitive edge leads to a new store location, you'll be able to add more POS hardware and more warehouses without any hassle.
Pricing
The most popular pricing plan for Lightspeed's integrated retail solution starts at $99 a month. It comes with one cash register, omnichannel capabilities, basic reporting features, and access to the system for five employees. Your software for inventory management and POS system will have a cloud backup, so you can rest assured that your valuable data is safe. Personalized onboarding, free updates, and 24/7 support also come with this price tag. Retailers with more than one location looking for a more robust solution can get in touch with the company for a bespoke quote.
Lightspeed: The Bottom Line
Lightspeed responds perfectly to the needs of brick-and-mortar store owners who want to expand their operations into other channels. It gives you control over your in-store and back-end warehouse operations while gathering information about the shopping habits of your clients. You can test this cloud-based solution for 14 days for free. If your store only operates online, you won't need all the hardware that comes with Lightspeed's retail POS package. In that case, give Lightspeed eCommerce a try.
TradeGecko Review
⦿

Mobile sales app

⦿

TradeGecko Payments platform

⦿

Manufacturing features
Among the inventory tools listed here, TradeGecko stands out from the competition as the most scalable solution. This software can grow with your business from the early startup days until you reach the status of an omnichannel retail king. TradeGecko is a fitting solution for retailers, wholesalers, and manufacturers who are aiming big, regardless of their preferred sales platform. This powerful product combines inventory and order management software with a website builder for wholesalers, allowing you to start selling directly to your business customers at rates tailored to them.
Ease of Use and Customer Support
Considering how complex and adjustable TradeGecko is, it is incredibly easy to navigate. While setting up your account, you'll answer a series of questions about the type of products you work with, the shipping methods you use, the accounting software of your choice, the number of warehouses you have, and the currency you process payments in. In seconds, the software will generate a version that suits your needs best, with all the features you need and without any that would be cumbersome.
Users of the two cheaper plans - Founder and Lite - need to figure out the system on their own. The four other plans provided by this inventory and sales tracker solution come with a personal account manager who is there to answer any questions you might have, be it in the configuration stage or later. If you fall into the former category of users, don't worry; there are plenty of video tutorials and articles that explain the ins and outs of the system, which is refreshingly simple given its intricacy. If these resources don't suffice, technical support agents are available around the clock via email. The quality of customer care is exceptional, as evidenced by TradeGecko reviews left by product users.
Product Categorization and Industry Compatibility
This modern multichannel commerce and supply chain ecosystem meets the product classification demands of several industries, from electronics to food and beverage. With it, you can track your products according to serial numbers, batch, and expiration date. Keeping up with the latest technological advances, TradeGecko software also tracks stock using RFID. Naturally, business owners dealing with products that come in variants can easily add weight, size, color, and pack sizes. With this software, you can either predetermine product bundles and keep them close in the warehouse, or do it on the fly when a kitting opportunity arises.
Inventory Control and Warehouse Management
TradeGecko's inventory database software records a detailed stock history for all your items, with insights into dates, quality, and staff members who handle each item. This feature helps you hold your team accountable if things go wrong or quotas aren't met. It's easy to prevent stockouts by setting reorder points for your products. If you're not sure what those values are, the system will automatically generate them for you.
Inventory control tends to get complicated as the number of warehouses you run increases, but TradeGecko keeps things tight in the growth stage, too. Warehouse inventory management features make for smooth product transfers from one storage location to another, all while providing you with accurate information about the transfer status in real time. The system admin allows for different levels of transparency and communication between warehouse workers in different locations, as they see fit.
Sales Order Fulfillment
No matter where your sales orders are coming from - popular eCommerce marketplaces, your own website, a wholesale client, or a brick-and-mortar store - they all get received in TradeGecko's centralized electronic inventory system. The software then suggests which warehouse the shipment should be made from according to real-time stock data and the location of the order. You can automatically print out shipping labels and packing slips based on the sales order. If needed, the system lets you fulfill orders in stages.
Traveling salespeople and business owners who regularly visit trade shows rave about TradeGecko's mobile sales app, which is available for free to all TradeGecko users. It provides you with an opportunity to sell your products on the go, wherever you meet a client. The iOS app, which syncs with your business inventory data, is used to create sales orders on the spot.
Third-Party Integrations
You can connect this computerized inventory software with a number of other apps to achieve the best results. Like other providers on our list, it integrates with most eCommerce websites and global marketplaces, as well as popular accounting software. What's more, it boasts unique integrations for streamlining warehouse operations, like CIO Direct, 3PL Central, and Sphere WMS. TradeGecko also offers POS integrations for retailers with physical stores via Shopify and Lightspeed.
To ensure optimal replenishment times and quantities, you can use the Lokad and Inventory Planner apps, while Mailchimp and HubSpot integrations help with your marketing efforts. On top of all this, TradeGecko integrates with more shipping companies than any other software provider on our list.
Reporting and Scalability
TradeGecko's reporting feature can generate tailored stock reports for you. You can see what items you currently have in your warehouse, which items are out of stock, and the amount of stock committed to sales orders. You can then create a report based on inventory location to compare the situation in different storage areas. The system also generates reorder reports and incoming stock reports that can be filtered by supplier, date, variant, and location. Apart from these basic reports, you can also gain insight into your historic stock levels and the average cost of moving each product variant.
This powerful software for inventory management also boasts intelligent reports that help you figure out how many products you're likely to sell in the upcoming period and the optimal time for restocking. As you make better purchasing decisions, you'll minimize the cost of holding excess inventory and make more profit. No matter how big your business gets, TradeGecko will be able to support it, since it is the most scalable solution we've reviewed.
Pricing
TradeGecko pricing is structured over six tiers. The smallest package - Founder - starts at $39 a month if billed annually. With it, you can process up to 50 orders in multiple currencies. The Founder plan includes one warehouse, one user, and one sales channel integration, which is similar to what you get with a free Zoho account.
The next plan, called Lite, allows you to process up to 300 orders coming in from a single sales channel. The number of warehouses you can connect is still one, but the number of users who can access the account goes up to two. This plan costs $79 a month if you commit to yearly payments. It also introduces workflow automatization.
The most popular pricing plan for this business inventory software is called Small Business. If you pay for it annually, it costs $199 a month. With this plan, you get up to four users, multiple warehouses, and two sales channel integrations. The number of orders you can process per month is 1,000, which we think is a bit low for this pricing tier. However, users of this subscription get two hours of onboarding assistance and an account manager. The steep price is somewhat mitigated by getting access to your own B2B eCommerce platform and manufacturing features.
As you start selling more products, inventory software becomes even more important. TradeGecko's Business plan costs $599 a month with annually billing. Once again, the number of sales channels seems low for this price tag - you only get three. Nevertheless, Business plan users can take advantage of four-hour setup assistance, as well as API integrations and warehouse management apps. Oddly, Fulfillment by Amazon becomes available only with this plan. The Premium plan costs $799 per month and differs from the Business plan in that it offers multi-language documents and a dedicated account manager. For the Pro plan, you'll need to get in touch with a TradeGecko sales agent.
Tradegecko: The Bottom Line
TradeGecko's multitude of features and easy-to-use interface earn it a spot on our best inventory software list. It's not the most affordable solution for eCommerce retailers who sell on multiple platforms, since each new platform raises the monthly price substantially. On the other hand, TradeGecko's manufacturing features, warehouse apps, and B2B platform fit the needs of wholesalers and manufacturers perfectly. Retailers who attend trade shows regularly also love it because of the mobile sales app. It's definitely worth testing out for free for 14-days.
Veeqo Review
⦿

Branded invoices

⦿

Inventory forecast

⦿

Multi-warehouse routing
Veeqo offers a cloud-based SaaS inventory management solution that stands out from the competition thanks to the number of selling platforms and shipping carriers it integrates with. It is a multifaceted tool that will help you branch out your sales business in any and every direction you want. With Veeqo, you can track stock across multiple warehouses and sell to clients both online and offline, all the while providing versatile shipping options. The solution even covers the needs of wholesalers. What's lacking, though, are features that facilitate manufacturing operations.
Ease of Use and Customer Support
Unlike the other software on our list, Veeqo does not offer a free trial. It does, however, provide every potential client with a personalized demo of the software. After you share some information about your business model and suggest a time when you can talk, a friendly and knowledgeable salesperson will reach out and explain what Veeqo can do for your business. While the meeting is a good starting point for getting a feel for the software, there's no denying it's second-best to the free trial.
That said, Veeqo's software has a modern interface with clearly organized subcategories. In online reviews, Veeqo users compliment the logical layout of information and say they find it simple to navigate. Naturally, it takes some time to master it. While in the learning phase, you have loads of helpful articles and video guidelines that provide detailed explanations. The company also offers free e-books to help you stay one step ahead of the competition in this fast-changing industry. You can contact the reliable and friendly customer support team by sending a request via the Veeqo website.
Product Categorization and Industry Compatibility
Retailers and wholesalers from various industries rely on the Veeqo digital inventory management app to sort their products. From electronics and toys to make-up and apparel, you can classify products according to variants, batch number, expiry date, SKU, or barcode. As one of the leading inventory programs on the market, Veeqo also supports RFID tracking, which expedites your warehouse activities, allowing for fast delivery and better customer experience.
Inventory Control and Warehouse Management
It's possible to keep a neatly organized stock system, even when you have more than one warehouse location, with the help of Veeqo's barcode inventory management option. When a new batch of products reaches your warehouse, scanning the barcode on top of the purchase order shows your warehouse staff what products are expected to arrive. They can quickly check what has arrived and scan the incoming items to automatically update the information about your stock levels in every channel you sell on. The barcode equipment speeds up your pick and pack process and makes stocktaking much easier. Veeqo also provides you with data about items being moved from one warehouse to another and allows you to dispatch shipments from your physical stores.
Sales Order Fulfillment
Among the web-based inventory management systems we've reviewed, none expedites sales order fulfillment like Veeqo does. Again, barcode scanning equipment plays an important role. This tool, in combination with the Veeqo warehouse management system, will help your workers organize, pick, pack and ship your items faster than ever. Not sure which of the 21 shipping companies to use for each order? After you plug in a USB scale, the Veeqo system will auto-fill the weight of each package and suggest the best carrier for that particular package.
Multichannel retailers really appreciate the order prioritization function, which allows you to sort shipments by destination, delivery method, Amazon Prime membership, and weight, among other criteria. With Veeqo hardware, you can automatically print branded invoices and shipping labels. This online inventory management company distinguishes itself from the competition once again with its CRM integration, which sends customers order details, including delivery time and payment confirmation.
Third-Party Integrations
Veeqo offers a variety of third-party integrations, from shipping carriers to customer service and accounting. These help tie your whole business together into one central system. Veeqo integrates with the best postal service providers like USP, USPS, Royal Mail, DHL, and Amazon to help you deliver your products faster and in excellent condition. On the other hand, if you're using third-party logistics like Amazon FBA and Torque, you'll have an overview of all your stock levels without the hassle of picking, packing. and shipping manually.
You can connect this software with online stores built using WooCommerce, Shopify, Magento, OpenCart, and other platforms. And if you also sell in physical stores, then you'll love the POS integration with Vend and Shopify. The system also connects with popular marketing, helpdesk, and accounting software products.
Reporting and Scalability
You can count on Veeqo reports to provide you with in-depth insights into your business. When it comes to sales reports, you can get a general report that includes all your channels, or you can break it down by individual marketplace. There are other subcategories you can track, like sales reports by a specific item or a group of products.
This inventory management system for small business owners who want to expand provides you information about gross and net sales, marketplace and shipping fees, and warehouse workers' productivity. Facilitating your scaling process, Veeqo forecasting reports help you order the right amount of products. This system has all the features developed retail or wholesale businesses need. If you start using it before reaching that growth stage, it can only help you get there faster.
Pricing
If you decide to go with Veeqo, you can choose from three pricing plans: Accelerator, High-Growth, and Premium. There's also a custom plan for enterprise clients. All features considered, the $195 monthly starting price is quite reasonable. Another great thing about Veeqo pricing is that it's flexible. Depending on the features you need and the number of monthly shipments, the cost of each plan varies. There's also a 20% discount for clients who pay on a yearly basis. Purchasing a Veeqo barcode scanner for $509 is an investment that will quickly pay off.
Veeqo: The Bottom Line
Veeqo delivers an outstanding functionality-to-price ratio. This advanced system meets the needs of modern retailers operating across a range of platforms. With the help of Veeqo's cloud software, you'll be able to manage complex tasks from any device thanks to the iOS and Android app.
inFlow Inventory Review
⦿

Custom B2B showrooms

⦿

Batch payments

⦿

Assembly cost tracking
inFlow Inventory has everything you need to manage purchasing, stock, selling, invoicing, and reporting. This product differs from others on our list because it offers both a cloud-hosted version, which is available across devices, and an on-premise one. By offering these two variations, inFlow's small business inventory management program gives users the flexibility to choose who's responsible for storing their data. Whichever option you go with, we're sure you'll enjoy the functionality this software has to offer.
Ease of Use
You can start using inFlow by signing up for a 14-day free trial and downloading the Windows client. If you work on a Mac, you'll be able to access the software using Parallels. The setup process is pretty standard; you'll be asked to input your name and company name, import or add products, add warehouses, then select a pricing plan. You should pay attention and select the pricing plan you actually plan to use. Changing it later on can take some time, since inFlow will have to recalculate all of your costs.
It only takes one look at this inventory tracking software to realize it was designed for Windows. The inFlow interface resembles that of Windows 98, which makes it seem outdated and not too easy to navigate. However, once you refresh your memory on how things work in the Windows environment, you'll be fine. There are dozens of video guides that walk you through the system one step at a time, as well as a well-organized knowledge base with helpful articles.
Customer Support
Live chat is available Monday through Friday from 10 AM to 5:30 PM EST. You can also email the support team with questions anytime, or request a call-back. We received in-depth answers to our queries every time we interacted with the customer care team. If you get the on-premise version of inFlow, you'll have access to support for free. After that, you can decide whether you want to continue with paid support. Ongoing support for customers who purchase the on-premise software costs $99 or $199 per year, depending on whether they buy the Regular or Premium plan.
Product Categorization and Industry Compatibility
No matter how many variants your products have, inFlow will handle everything. This mighty inventory system software is used by both retailers and wholesalers from a wide variety of industries. It even serves manufacturers, since it has a BOM feature for tracking materials on their journey to becoming finished products. Not only is inFlow great for keeping track of the items you sell, but it's also extremely valuable when it comes to asset tracking. You can use a barcode scanner to keep an eye on the equipment you use for daily operations, from forklifts to electronic devices. One thing to keep in mind when adding new products to the system: You should click on the 'save' button as often as possible to avoid inputting the same item twice.
Inventory Control and Warehouse Management
Users who have implemented inFlow's inventory tracking software in their small business say that the program, in combination with barcoding equipment, has significantly expedited their warehouse procedures. Newly received stock is entered into the system with a quick barcode scan and distributed to its location inside the warehouse. The great thing about this software is that it lets you track particular products according to categories (warehouses) and subcategories (specific locations in a warehouse). Knowing exactly where a product is located streamlines picking and packing, ultimately letting your warehouse workers ship more products in a day.
If you own a very small business, inventory tracking isn't all that challenging. But as you establish a brand and grow your company, you'll value the option of assigning multiple barcodes to a single product and tracking by both your own and the vendor's barcode.
Sales Order Fulfillment
Speaking of building a brand, inFlow also has a powerful tool for attaining that goal. By using inFlow's B2B platform, you can showcase your products exclusively to select customers. Curate a product list to show all or just some items. Pick the clients you invite to your B2B platform. Adjust the pricing for each client. inFlow gives you the freedom to customize your platform so as to leave the best impression on each customer.
Indeed, inFlow offers much more than just basic inventory management; it also manages all aspects of sales, from sending quotes to handling returns. Every time you make a sale on one of the platforms you operate on, the system automatically lowers the stock number on every single platform so you never oversell.
Third-Party Integrations
In the field of third-party integrations, inFlow lags some way behind the competition. It connects with just three eCommerce platforms - Shopify, Squarespace, and WooCommerce - while TradeGecko and Veeqo integrate with six. Amazon is the only online marketplace inFlow integrates with, while QuickBooks is the only accounting software that will work with it. But the integration that's lacking the most is the one for shipping. While other companies from our list of the best inventory apps integrate with dozens of carriers and some even offer discounted fees, inFlow has no shipping integrations.
Reporting and scalability
This software can generate 38 different reports to help you identify the weak and strong points of your business. In addition to the standard inventory, purchase, and sales reports, inFlow can also give you efficiency reports on each team member so you can manage your most important asset - your employees - wisely.
As for scaling opportunities, this inventory control software has the capacity to support your growth vertically, but not horizontally. This means you'll be able to process more orders, please more customers, and sell more products, but you won't be able to expand from selling on Amazon to selling on eBay and Etsy. inFlow also lacks a POS integration, preventing you from connecting your storage with your brick-and-mortar store. If your goal is to become an omnichannel king, we recommend you explore other solutions on our list.
Pricing
Pricing plans for the cloud-hosted version of inFlow's inventory control and management system range from $79 to $699 a month. If you're willing to pay for a full year in advance, the prices go down by 10-20%. The Essentials and Essentials Team plans are intended for small businesses looking for a solution for inventory tracking, sales, and purchases. The Essentials plan, which gives two users access to the system, is available for the low price of $79 per month. In case you need to add more users, you can bring individual users on for $29 per month per user. Alternatively, you can go for the Essentials Team plan, which includes five users for $139 per month.
Those who want access to manufacturing features will find that the Advanced or Advanced Team plans are the best fit. For $169 a month, two people can use the system. If five people need to use inFlow, the monthly fee goes up to $299. The Enterprise plan is the priciest at $699 a month.
Users who want to download the Windows client and host their own data can choose from three inFlow pricing options. There's the Free plan, the Regular plan for a one-off fee of $399, and the Premium plan for $799. These prices are pretty cheap for software that you download once and get to use indefinitely.
Inflow Inventory: The Bottom Line
inFlow Inventory is a good solution for Windows users, who will appreciate the similarities between this software and their OS. It offers an excellent range of features for a fair price. We love the fact that both the on-premise and cloud version are affordable and customizable. It only really falls flat in its integrations with other software. If you're looking for a reliable platform that will help you sell more on Amazon or your own online store, inFlow might just be the right product for you.
SkuNexus Review
⦿

Omnichannel workflows

⦿

Unlimited locators per warehouse

⦿

Shipping price comparison across carriers
SkuNexus provides a host of features for a modern omnichannel retailer in need of open-source software. With this program, you'll have a clear overview of all your stock, regardless of where you store it - in warehouses or physical stores. This software's biggest competitive advantage is that it allows you or your IT team to tweak the source code and really make it your own. It also gives competitors a run for their money with its huge number of shipping integrations.
Ease of Use and Customer Support
Regrettably, SkuNexus does not have a free trial version that you can simply sign up for. In order to gain free access to this open-source inventory management program, you'll need to go through the sales team first, which is a bit of a hassle. Nevertheless, you can schedule a free demo, discuss your specific needs with a SkuNexus vendor, then get access to the software.
If you do that, you'll see that the sleek interface is easy to navigate. All the menus are located on the left-hand side and popup windows don't contain an overwhelming amount of information like they do in inFlow. The support team is available via email 24/7 and via live chat during regular working hours. It usually takes less than an hour to get a reply. Webinars, online training workshops, and instruction documents are available to customers only.
Product Categorization and Industry Compatibility
If you choose the Enterprise plan, the only option that delivers SkuNexus in open source mode, you can mold the system to fit your unique business needs no matter the industry. If you don't need the open-source version just yet, you can still use this amazing program to manage orders, inventory, and sales. SkuNexus meets the requirements of standard retail and wholesale industries like apparel, cosmetics, home, and gardening. Since it categorizes products by batch and expiration date, too, you can also sell perishable goods like groceries, drugs, and liquor. The program doesn't, however, cater to manufacturers as it doesn't have a BOM feature.
Inventory Control and Warehouse Management
SkuNexus stock management software helps you run a tight warehouse by letting you tag and track products in specific aisles, shelves, bins, or any other way that makes sense. This feature inevitably speeds up your picking and packing operations, too. No matter how many warehouses you have, SkuNexus keeps track of your stock levels in all of them.
When you make a sale, be it on Amazon, your online store, or your brick-and-mortar location, the number of items is automatically updated across all channels. SkuNexus makes sure you never sell a product you no longer have in stock, helping you build a reliable retail brand. With low-stock notifications and automated purchase orders, you'll be able to keep your inventory at an optimal level at all times.
Another reason why SkuNexus makes our list is that it doesn't restrict user access. You can add as many warehouse workers as you like to the system, even with the entry-level plan.
Sales Order Fulfillment
SkuNexus moves things along, no matter what fulfillment method you use. If you want to get on the omnichannel retail bandwagon, you'll love the fact this software supports all kinds of fulfillment options: ship-to-store; buy online, pick up in-store; buy online, deliver at address; and store-to-store. SkuNexus is one of the best inventory apps for small businesses with a desire to grow because it flags incorrect or incomplete customer information. When you're aware of these errors, you can reach out and get the information you need to finalize a sale, all the while providing excellent customer care. Strengthening your relationship with clients even further, SkuNexus automatically notifies buyers when their order is in transit.
Third-Party Integrations
None of the inventory management companies we've reviewed offer so many shipping integrations as SkuNexus. Connecting with more than 130 shipping carriers, this software enables you to track product delivery to virtually any corner of the globe. SkuNexus also boasts more than 30 accounting and ERP inventory management integrations, including QuickBooks and NetSuite. As for eCommerce websites, you can connect the inventory system to your stores created with WooCommerce, Magento, and Shopify.
Scalability and Reporting
When you start using this software, you'll save yourselves a lot of time and stress. Adding new warehouses, users, vendors, and products is all just a few clicks away. As your business operations grow more complex, you won't have to worry about switching to a new program; you can keep using SkuNexus and enjoy all of its functionality. The only thing that's missing from this otherwise comprehensive product is the reporting feature.
Pricing
With a starting monthly price of $299 for the Basic Cloud plan, SkuNexus falls in the category of pricier inventory programs for small business owners. However, this price is justified by the fact it includes unlimited users. With other solutions like inFlow, for example, you have to pay to add new users to the system. The Basic Cloud tier is limited to one sales channel integration and one warehouse, but delivers all the shipping integrations.
If you want to track inventory in three warehouses and use brick-and-mortar stores as distribution centers, then you should move up to the Cloud Full plan. For $799 a month, you get all the features from the Basic Cloud plan plus multi-currency support and shipping option mappers.
The next pricing package is called Cloud Pro and it costs $1,499 a month. This inventory control software isn't for small business, but rather for mid-sized and large operations. With the Pro plan, you unlock unlimited warehouse locations and unlimited sales channel integrations, as well as advanced drop-shipping features. Entrepreneurs running large-scale retail companies usually go with the Enterprise plan. It gives them access to the source code and the opportunity to fine-tune it to fit their business. To get a quote for your company, get in touch with the sales team.
Skunexus: The Bottom Line
SkuNexus is the best inventory system for established retailers who ship products across the globe and need a software solution that can keep track of all their stock movements, vendor relations, and sales order fulfillment. Its key selling point is access to source code that's available only with the most expensive plan. The features of SkuNexus are also beneficial to SMBs, but they might find the price tag too hefty for their needs.
SalesBinder Review
⦿

Built-in CRM

⦿

Multiple warehouses

⦿

API integration
Leaving out all the complicated stuff, SalesBinder offers a great solution for handling inventory management for small business wholesalers and retailers. The company provides a budget-friendly yet useful product that satisfies the needs of SMBs but doesn't meet the expectations of enterprises. If your company is just hatching, you'll be thrilled to learn you can use the software free of charge while processing small numbers of orders. As your business grows, the cost of this software will remain small.
Ease of Use and Customer Support
SaleBinder is a cloud-based system, so you don't need to download or install anything to get it up and running. After a quick signup procedure, you'll have access to this software, which also serves as a CRM. Though responsive and logically arranged, the interface of this software is a bit antiquated. Those who value functionality more than looks won't have any objections.
SalesBinder's small business inventory app doesn't offer any training, explanatory videos, or articles. However, the system is so simple that you should be able to figure it out on your own. If you encounter an issue, the friendly Canadian support team is available to assist you via phone, live chat, and email. Live support can be reached Monday to Friday from 09:30 AM to 5 PM (PST).
Product Categorization and Industry Compatibility
SalesBinder lets you classify products according to size, color, weight, dimensions, material, power, capacity, and style. If you're selling electronic devices, clothes, sporting goods, furniture, or gardening equipment, this free software for small business will provide you with enough variants to distinguish one product from another. You can also track items according to their storage location, SKU, and barcode. We love the fact that the system lets you customize these fields and displays only the ones relevant to you. Already have a product list? Simply import it into SalesBinder. You should note, though, that this inventory tool uses the average cost method. If you're on the FIFO or LIFO system, SalesBinder won't fit your needs.
Inventory Control
Given that this product is free, it's understandable that it lacks some features of more robust systems. One of those features is low-stock notifications. You have to monitor the levels of stock yourself and create POs at the right moment.
On the plus side, creating POs is a streamlined process. To ensure that the right products get sent to the right location, the system prompts you to choose a location first, supplier second, and then products. One glance at SalesBinder's software and you'll see the PO status, including whether the items have been sent and when they're due to arrive.
Even though this simple inventory system for small business lets you add multiple warehouses, it doesn't track inventory inside the warehouse by aisle, shelf, or container. When your warehouse is large and you process hundreds of orders a day, this data comes in extremely handy. But if you have a drop-shipping business model, SalesBinder will meet your needs just fine.
Sales Order Fulfillment
With a built-in CRM, SalesBinder is the best inventory app for wholesalers looking for an affordable solution for tracking inventory, purchase orders, and leads. The program enables users to send quotes to potential clients and invoices when they close the deal. In both of those circumstances, you can tailor professional-looking documents with your company logo, contact information, public notes, and other details you deem necessary. After you create an invoice, you can email it to your client without leaving SalesBinder thanks to the email integration. You and your employees will always have access to real-time data since the software automatically lowers the number of items you have in stock after you send an invoice.
Third-Party Integrations
With this simple inventory software that's free or very affordable, depending on the plan you go for, you can integrate fewer programs than with some other solutions from our list. However, the ones that are compatible with SalesBinder are built right into the software and work right off the bat.
The most important third-party integration for an inventory management program is the one that connects your storage to your accounting team. SalesBinder delivers in this department. It connects to Xero and QuickBooks, two leading providers of accounting software. As for eCommerce websites, if you're not on WooCommerce, you're out of luck; it's the only retail website-builder that SalesBinder connects with.
Popular shipping companies, 3PL, and even online marketplaces like Amazon and eBay are all missing from SalesBinder's list of integrations. However, if you have your own unique software that you use for daily operations and want to connect with SalesBinder, your IT team can get on it. That's because the system supports API integrations created by users.
Reporting and Scalability
Reporting is yet another field in which SalesBinder comes up a little short in comparison with other companies on our list. While the program is capable of creating a solid number of financial reports, it stops there. It doesn't generate reports broken down to specific items, nor reports on different sales channels. If you're looking for an inventory program with an advanced reporting module, you should try Cin7 or inFlow.
Sales-binder advertises its product as a solution for SMBs. Given its limited features, it won't be able to grow with you on your quest to become a successful omnichannel retailer. However, if you're focused on wholesale, the system can meet the requirements of a mid-sized company.
Pricing
SalesBinder offers a free plan and four paid plans: Starter, Bronze, Silver, and Gold. Regardless of which plan you go for, this inventory system for small businesses delivers the same set of features. These include inventory management in an unlimited number of warehouses, CRM, quoting, invoicing, POs, packing lists, barcoding, and API.
If you choose the free plan, you are limited to 100 records, one user, and no integrations. Since every product (unique SKU), account (client, supplier or lead), and order (invoice, estimate, purchase order) counts as a record, it's safe to assume you'll need a bigger plan soon enough. But when that happens, the cost will be minimal. The Starter plan includes 2,500 records and is priced at $9 a month. It also supports only one user and no integrations.
By upgrading to the Bronze plan of this small business order management software, you'll get access to the system for five users and one software integration. The cost of keeping 5,000 records on this cloud-based software is just $19 a month. If you operate a mid-size business and need to register up to 25 users on the system, the Silver plan might be right for you. It allows for five integrations and 25,000 records, all for a very competitive monthly fee of $49. Opting for the Gold plan will cost you $99 a month, which is less than a starting fee of Veeqo. It can hold 100,000 records, 50 users and as many integrations as you like.
Salesbinder: The Bottom Line
Considering SalesBinder is, to an extent, free provides a solid set of basic features as well as some pleasantly unexpected ones, like CRM and API. The system is better suited to wholesalers than retailers given its limited eCommerce integrations and complete lack of shipping integrations. Its affordable price and ease of use make it a good solution for startups and mid-sized companies.
Frequently Asked Questions
What is inventory management?
Inventory management is a part of the supply management process that entails the supervision of uncapitalized assets (inventory) and stock items. This complex process tracks goods from the moment they are delivered to the warehouse until they are sold and shipped out. Depending on each company's business model, goods are either raw materials and components that are assembled into products by the manufacturer or finished products sold by a wholesale distributor. As goods move through the production/wholesale process, inventory management systems keep track of lot numbers, serial numbers, SKUs, the cost of goods, the number of goods, and the dates when they advance through the sales process. Finding the right one for your company will increase your productivity and profit margin noticeably.
What is the best software for inventory management?
The answer to that question depends on several factors. A solution that fits the needs of a production company perfectly will be overly complex and too pricey for a retailer in the drop-shipping niche. It's not only the difference between business models (wholesale, retail, manufacturing) that counts. The size of the company also plays a role, as does the budget. There are also some free programs like Zoho Inventory and SalesBinder, although these won't be comprehensive enough for large companies. They'll need inventory accounting software like TradeGecko or Cin7 inventory.
What are the tools used for inventory management?
Apart from the software, a barcode reader is an important tool for keeping your warehouse organized and your pick and pack procedure quick. Since inventory and accounting are intricately connected, you'll want to look for an accounting integration, too.
What is the best free inventory management tool?
When it comes to free solutions, Zoho Inventory is the best option for retailers, while SalesBinder is the best choice for wholesalers.