Effectively managing employees is at the core of any business's operations. Without a well-coordinated workforce, things at your company can fall apart easily. By using software to organize employees more effectively, HR managers can do their job far more smoothly. These types of software are relatively inexpensive compared to the benefits they provide in structuring your HR system in a comprehensive manner to the advantage of everyone. We've put together a thorough overview of some of the best HR software that is currently on the market to help your firm enhance its capabilities.
RELATED PRODUCT CATEGORIES
Our Methodology
Because HR management is a crucial aspect of every organization, you must carefully evaluate all of the features and details of any potential HR package. Yes, you can use a free trial to test the program before you commit to it. Once you do that, however, it can be a great burden to try and switch between software providers, as you will have already entered your company's and employees' data into one system and have gotten used to it. Therefore, you must be careful and considerate when it comes to choosing the best HR software solution for your company.
This is why when we reviewed the different HR software options out there, we used a specific methodology to pick out the critical points between them.
Payroll Features
Payroll is up there with some of the more mundane HR tasks. When paying your employees, you must carefully scrutinize every employee's timesheets to ensure that you pay them what they've earned. Payroll mistakes can severely affect staff morale; even if your employees get overpaid, they know they'll have to hand the money back. It's particularly important to keep on top of this if your workforce is a mixture of full-time, part-time, and shift workers. Sometimes pay varies depending on the age of workers and whether they're working night shifts or on public holidays, so you need to look for the best HR software to keep track of employee workload.
Having payroll software integrated within your HR software system can save you and your employees a lot of time. Yes, there is separate software for payroll that you can subscribe to, but why not choose an HR software that includes a payroll feature so you can manage all your HR duties in one place?
Hiring and Onboarding
One of the most important roles of HR is to hire the right candidates. The hiring process can be long and grueling with many things to consider. The best HR software can help recruiters keep on top of everything from when the job advert is posted to the day someone leaves the company. One feature to look out for is whether the software can automatically post your job listings to job advertising boards for you.
Moreover, onboarding procedures can be aided by some of the best HR recruiting software programs on the market. They help you keep on top of the legal framework that must be adhered to when bringing new employees into the company and helping them settle in faster.
Benefit Tracker
One of the trickier administrative tasks when it comes to modern HR is choosing the right benefits provider. Having an attractive benefits package is incredibly alluring for prospective candidates. If you want the employees, you'd better offer benefits that beat the competition.
When browsing through the best HR software, you should look for one that makes it easy to select and customize your benefits plans. Good HR software should have links to various providers to help you find the deal that suits your company best. On top of that, the benefits system should make it extremely straightforward for employees to register and monitor their benefits packages. Combine a range of valuable benefits with a sound interface, and your company has taken a giant step towards keeping its employees satisfied and incentivized.
Ease of Use
If you're willing to invest in HR software, we can safely assume that you wish to simplify your HR operations. The optimized HR management offered by these types of programs is what makes them worth subscribing to in the first place.
The best HR software should be simple enough that employees can get the hang of it straight away. You shouldn't need to invest any extra time training them on how to use it, and competent people should know what to do as soon as they log in. For this reason, we've made sure to review intuitive, easy-to-use programs.
Price
When browsing through some of the best HR management software, the price must match up to the value. After all, deciding whether or not to invest in HR software boils down to the question of whether or not it will save you time and money. If it doesn't achieve either of those goals, then it's likely that the HR software is not worth subscribing to.
Best HR Software: Top 4
Gusto

Zenefits

BambooHR

SAP SuccessFactors
Reviews
Gusto Review
⦿

Optimized onboarding

⦿

Superb payroll dashboard

⦿

Access to more than 3,500 insurance plans
Gusto is a newcomer to the HR software world. Despite that, the company has certainly left its mark with a superb interface and excellent payroll software. Let's see why many small businesses are making the switch over to this intuitive company.
Payroll
Gusto is an all-in-one HR tool that we regard as having the best HR payroll software. Payroll can be a challenging thing to manage for companies of all sizes, particularly when employees work for different rates of pay or flexible hours. Gusto has a central dashboard that allows you to manage all your outgoing pay. The monthly payroll process can be sorted out in just a few clicks, removing the administrative headaches that plague many HR workers when it's time to pay. On top of that, it simplifies the tax payment process and integrates tax payments into the system automatically, helping to solidify itself as the best HR and payroll software.
Hiring and Onboarding
Not only is Gusto great for its specialization in payroll, but the software is also a brilliant tool to use during the hiring process. Its features include customizable hiring letter templates that can be designed professionally to give the incoming employee a taste of your company's style.
Gusto also features an onboarding checklist so that you can keep on top of integrating new employees into the company. This helps speed up the process by having a blueprint for a checklist that adds reminders of what HR has to do to get the new employee integrated into the company correctly. Gusto's commitment to the whole recruitment and onboarding process solidifies its reputation as one of the best HR software providers.
Benefits
Health benefits are often considered to be among the strongest allures of joining a new company. Gusto integrates with more than 3,500 insurance plans as part of your subscription, taking away many of the hurdles and paperwork that come with insurance. Your organization will be cost-matched to providers of healthcare and other services who have experience working in your sector and within your budget.
Interface and Ease of Use
The interface of Gusto is fresh and easy to get the hang of quickly. Many HR tasks aren't particularly enjoyable, so anything that makes the job a little bit easier is appreciated. When considering what is the best HR software, ease of use should always be amongst your top criteria. Gusto provides a step-by-step guide to help you get used to the new software, depending on how much of a tech ace you are.
Price
Gusto has four different plans with features that are relevant for companies of different sizes: Basic ($19 per month plus $6 per employee), Core ($39 per month plus $6 per employee), Complete ($39 per month plus $12 per employee), and Concierge ($149 per month plus $12 per employee). These packages range from being the best HR software for small businesses with one or two employees to highly experienced HR managers in big companies who want to improve their workflow. The pricing is fair and clear, and there is also a one-month free trial that can help you judge whether Gusto fits into your workplace's structure. We'd certainly say it's among the best priced HR software on the market, so it's definitely worth your consideration.
Paycor Review
⦿

Easy-to-use interface

⦿

Optimized onboarding

⦿

Benefit integration
Paycor's extensive capabilities in HR management systems make managing personnel simpler. Together with its robust payroll solutions, it is one of the leading tools in the market.
Payroll
Paycor's payroll solutions allow you to track money without opening additional apps, thanks to its general ledger connection. It also has onDemand Pay and AutoRun Features, which streamline the process of paying employees.
The system is flexible and can adapt to your company's needs. It also has a feature that guides you about payroll payment standards to ensure you abide by all applicable local, state, and federal regulations.
Hiring and Onboarding
With its solid HR features offering, Paycor makes hiring the best candidates quick and easy. It has an applicant tracking feature enables recruiters to sort through candidates from various platforms quickly. Once the candidates are hired, Paycor's onboarding feature makes it easy for new hires to deal with the paperwork and settle into their roles smoothly.
Benefits
This is an area where Paycor shows how much it caters to administrators and employees. Its features allow admins to offer health insurance plans from their partner provider. Employees can also use their accounts to enroll benefits and make changes.
Ease of Use
Administrators and employees were considered when designing the Paycor user interface, making it easy to use for everyone. Administrators can easily view reports and manage personnel data with only a few clicks. Meanwhile, employees can use their accounts to log in, examine their payslips, request time off, or update their personal information.
Price
Paycor has four plans: Basic ($99), Essential ($149), Complete ($199), and HCM ($199). These programs are intended for businesses with 50 or fewer employees and may come with a corresponding set-up fee that ranges from $59 to $199.
Paycor's prices for its HR solutions are not the most affordable in the market. But, they do offer value for money, given the other features that come with it.
Read Full Review
Zenefits Review
⦿

Magnificent benefits integration

⦿

Easy to learn

⦿

Great for growing firms
Zenefits was created with the aim of boosting small and midsize businesses so that they can compete with larger firms. The company understands the issues facing small businesses and offers them the opportunity to save time and money on all of their HR operations.
Payroll
One of the notable flaws of Zenefits is that payroll is not included in the packages. Instead, it comes as an add-on extra at $6 per employee per month. You can weigh this up against your business's needs. If you don't require a payroll feature or you already have one, then Zenefits might be perfect for you. If you do need one, then the consolation prize is that Zenefits has priced their packages reasonably, so it is not an exorbitant price if you require the payroll feature at the end of the day.
Hiring and Onboarding
Zenefits' has a very capable application software system built to help your organization fluidly manage the recruitment process. The application software can be said to be among the best HR software for midsize companies – as well as small ones – due to its focus on the way smaller firms tend to hire. You'll be provided with a hiring checklist so that you don't mistakenly overlook any necessary compliances that must be adhered to when onboarding a new team member.
Benefits
This is another area where we rank Zenefits highly, as the company seems to take a more involved interest in the benefits your company provides. You can stick with your existing insurance and benefits provider, but if you're looking to change, Zenefits will hook you up with one of its brokers to source a better deal. All in all, we consider this the best HR software for choosing and customizing benefits plans.
Interface and Ease of Use
The interface is very straightforward, and your HR employees should be on board with their new software very quickly. Tasks can be completed quickly due to the well-explained system and easily fillable forms and task sheets. Zenefits' mobile app isn't the best of human resources apps as it isn't always the easiest to operate, but we're aware that the majority of users would use desktop devices to complete important human resources tasks.
Price
Zenefits has a somewhat peculiar pricing structure, with HR included as part of the package and payroll features costing extra. In addition to this, the minimum price of the software is equivalent to having five employees on your books, so this is perhaps not the best small business HR software if you have fewer than five members of staff.
The essentials plan is priced at $10 per employee per month, and features include the HR package, integrations with other applications such as Slack, a mobile app, and scheduling tools. It's not bad for a basic package. Going from there, the Growth ($18 per employee per month) and Zen packages ($27 per employee per month) offer extra features such as performance management tools to help your HR department manage other aspects of their work better. Take note that all packages are discounted if paid for upfront for the year ahead.
BambooHR Review
⦿

Simple interface

⦿

Performs strongly in all areas

⦿

Great benefits database
When companies sign up with BambooHR, they find it hard to leave. This company is a great all-rounder, and despite higher and quote-based pricing, you certainly get your money's worth with BambooHR.
Payroll
Bamboo's payroll system is a separate system that you need to subscribe to. Once you're subscribed, the payroll features merge and integrate with the rest of the BambooHR software. When you get all of that combined, you're setting yourself up with some of the best HR software.
BambooHR has an automated payment system called TRAXPayroll to get your workers salaried trouble-free. Simply enter your employees' data when you register them on the system and TRAXPayroll has you covered thereafter, unless things such as an employee's hourly rate are updated. The salary feature also contains a performance reviewer that can suggest whether some employees deserve a raise. The program also monitors taxes to make sure you remain compliant.
Hiring and Onboarding
As you would and should expect, BambooHR provides a comprehensive tracking system when processing applications. This begins with the job advert process as BambooHR integrates your job posting across all advertising platforms, meaning that you don't need to make separate advertisements. This addition allows us to assert that BambooHR is also among the best HR software for staffing companies.
Bamboo's application tracking system has an email system that allows you to communicate with several applicants at once without having to re-write emails. When you've finally decided on the right candidate, you'll be able to contact them in a professional manner with BambooHR's offer letter template. By smoothing out your application process, BambooHR can help you improve your company's reputation and impress the best candidates with your businesslike manner.
Once the hiring process is complete, BambooHR also has one of the best HR software onboarding services to help your new employees feel right at home. Paperwork can be sorted out electronically by newcomers before they even come in for their first day of work. Note that you'll need to subscribe to the higher-priced advantage package to receive these hiring and onboarding features from BambooHR.
Benefits
BambooHR has a competitive benefits administrative system for you to make use of. The software has a central database that each employee and manager can track. There are 12 types of benefits that can be applied to each employee that they can each edit. Furthermore, BambooHR produces benefit reports for you to view. However, we'd say that it's not the overall most robust HR software for the benefits we've reviewed.
Interface and Ease of Use
The best online HR software should have an interface that makes the process a breeze, and BambooHR lives up to this. The first thing that jumps out at you once you sign up is the lime green color of the interface, which draws you in. The program goes beyond just looking nice; the software is designed to be so user-friendly that even laymen can get the hang of it in an instant. For its interface, BambooHR gets all-round top marks.
Price
BambooHR's pricing system is a bit frustrating, as the company requires you to submit a quote to get information. This involves more than just listing the size and type of your firm; you also need to register your email address with Bamboo, which can be very off-putting for many firms. It's also frustrating given most other companies that aim to provide the best HR software for small companies show their prices and packages transparently. Small businesses seeking HR software want providers to be straight with them so they don't have to waste time emailing back and forth about something they may not use.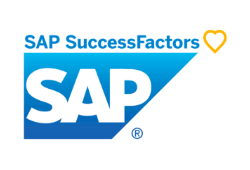 SAP SuccessFactors Review
⦿

Tremendous tracking and analytics

⦿

Great for cross-border use
SAP SuccessFactors is a great HR program for those who have cross-border operations. The company's services have been translated into more than 40 languages, making this a solid HR program for companies that have up to 500 members of staff.
Payroll
SAP SuccessFactors doesn't actually include a payroll function within its HR software package. Instead, you have to subscribe to this separately, and it starts at $6.59 a month per employee. One thing we love about this payroll extra is that it can be legally rolled out and integrated with the laws of 45 countries, making it arguably the best HR software for a large company that operates beyond US borders.
Hiring and Onboarding
SAP SuccessFactors undoubtedly has top-of-the-range talent management software. The company's goal is to provide you with the kind of software that streamlines the hiring process in a manner that will wow applicants, driving the best people to want to work for your firm. This is some of the best HR software in the world because it allows you to attract applicants from overseas, thanks to SAP's international network in almost every country. On top of that, the onboarding process helps you smoothly transition new employees into the firm with knowledge of the legal intricacies from many countries.
Once the new employees are settled in SAP SuccessFactors, you can continue the good work with some of the best HR performance management software out there. SAP's performance management aspect features include goal management, continuous performance management, reviews, and templates for plans of action. All of these combined can help you make your staff the best they can be.
Benefits
Unfortunately, SAP SuccessFactors lacks in the benefits administration department, and we would recommend considering a different program if this is an essential criterion for you. While it doesn't offer a solution in this field, its strengths in other areas can make up for this, so don't write it off completely.
Interface and Ease of Use
When reviewing SAP SuccessFactors, we found that the interface really drew us in, enhancing our enjoyment of the product. It was also very straightforward to get it up and running. Overall, we'd say this is one of the better interfaces we've encountered.
Price
The base cost of SAP SuccessFactors is $8 per employee per month, or $85 for a year if paid for upfront. This is a somewhat high price for a base package, but if you're looking for great performance management features, it's worth the price. If you're looking for more advanced packages or if you have a lot more employees and are looking for some of the best HR software for midsize companies, then you'll need to get in touch with SAP to work out a deal.