Australian E-Bike Subscription Service Zoomo Raises $60M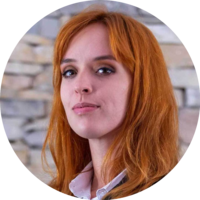 Zoomo, an Australian startup that builds and lends out e-bikes to couriers for last-mile delivery, has recently raised $60 million in Series B funding. With a healthy dose of backing and an eco-friendly business approach, Zoomo prepares to take on the European market.
Zoomo provides electric bikes and mopeds to food and retail delivery drivers in exchange for a monthly subscription. Besides the vehicles themselves, couriers get access to accompanying software and maintenance services. The company works with both fast food and grocery networks like Domino's and with gig workers directly through delivery apps like DoorDash. Couriers pay a weekly subscription fee, which ranges from $20 to $49.
The Series B round of funding is made of asset-backed debt and equity. The equity part, which comprises about half of the $60 million raised, was led by Grok Ventures, Skip Capital, and ArcTern Ventures. Funding was further supported by a slew of clean-energy investors, including AirTree Ventures and Clean Energy Finance Corporation.
According to Zoomo, the equity will be invested directly into its platform - both in the servicing network and accompanying software. The funding's debt facility portion came from the Israeli Viola Group.
Zoomo is looking to disrupt the current last-mile delivery ecosystem. Mina Nada, Zoomo's co-founder, expanded, "We really see ourselves disrupting Rivian. We think that it doesn't make sense for 90% of deliveries in the United States of two-kilogram burgers to be done in two-ton vehicles. And we really think that that's going to change fundamentally to being Zoomo vehicles in the future."
Unlike Zoomo, Rivian mainly produces and lends out electric SUVs and pickup trucks. Rivian recently went public, with an implied valuation of $90 billion. Zoomo's play is to argue that these big vehicles are both more damaging to the environment than e-bikes and cause significantly more congestion and slowdowns due to their size and speed.
Zoomo seems to be preparing to take on the European market, with the UK being its main target. The startup already has a partnership with GoPuff, which entered the UK market through its Dija acquisition.
About the author

Julija A.
Julia A. is a writer at SmallBizGenius.net. With experience in both finance and marketing industries, she enjoys staying up to date with the current economic affairs and writing opinion pieces on the state of small businesses in America. As an avid reader, she spends most of her time poring over history books, fantasy novels, and old classics. Tech, finance, and marketing are her passions, and she's a frequent contributor at various small business blogs.
More News
Ahead of its expansion to the US market, the eCommerce deliverer Bolt acquired backing from Ikea, among other big investors.
By Julija A.
·
November 12,2021
ECommerce aggregator Una Brands has successfully raised $15 million in series A round just five months after launching with a $40 million equity and debt seed round.
By Julija A.
·
November 05,2021
The "headless checkout" startup Rally Commerce Inc. raised $6 million in seed funding on Tuesday.
By Julija A.
·
October 29,2021
---
Leave your comment
Your email address will not be published.