Women's Sex Toy Startup Sues the New York City Subway for Banning Its Ads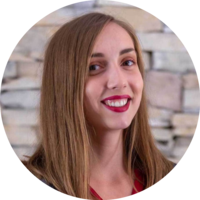 Brooklyn-based sex toy company Dame Products filed a lawsuit yesterday against the Metropolitan Transportation Authority (MTA) after it refused to run ads for female-focused sex toys.
Passengers riding the New York City subway can see advertisements for condoms, male libido, and erectile dysfunction that feature images of cacti-shaped phalluses and bare buttocks. If these images have gotten a green light from the MTA, why have the pastel-colored sex toys on a beige background been deemed inappropriate?
That's what Alex Fine, a credentialed sexologist, and Janet Lieberman, an MIT engineer - the two women behind the Dame Products company - would like to find out. They filed a complaint against the transportation authority with the federal court in New York in order to do that.
The company, which aims to "close the pleasure gap" between men and women by producing toys for female stimulation, has spent $150,000 on developing and revising its ad campaign.
However, the MTA rejected Dame's ads in December last year because they "promote a sexually oriented business, which has long been prohibited by the MTA's advertising standards."
In September 2018, Dame began collaborating with Outfront Media, the MTA's advertising agency, on creating an ad campaign for its products that was supposed to be featured in NYC subway cars.
A couple of months later, Outfront Media informed Dame it had "no objections" to two advertisements for a small wearable vibrator called Fin. The light-green sex toy worn between the fingers was featured on a neutral background with two different text options: "Toys, for Sex" and "Get from Point A to Point O."
After working with MTA's advertising contractor, incorporating its feedback and getting approval for the Fin ad, Dame was shocked to receive a rejection letter for its campaign in early December.
According to the lawsuit, the same Outfront Media representative that worked with the sex toy company on the advertisement campaign informed Dame that it was in violation of the MTA's Advertising Policy and had therefore been rejected. The representative also said the transportation authority was going to release a new
About the author
Ivana V.
Ivana is a staff writer at SmallBizGenius. Her interests during office hours include writing about small businesses, start-ups, and retail. When the weekend comes, you can find her hiking in nature, hanging off of a cliff or dancing salsa.
More from news
The US drive-thru restaurant franchise Checkers & Rally's closed a multimillion-dollar deal with Israeli startup Hi Auto and purchased its AI-based speech recognition software. The restaurant chain announced that it was implementing the technology in all the company-operated stores and most of the franchised locations. Hi Auto's technology will enable Checkers & Rally's customers to place their orders through an automated speech recognition system that reportedly has a 95% accuracy rate. The system is capable of recording changes in the order during conversations with customers and understands complex menus and even half-sentences. In short, the solution acts as the perfect employee who does not grow weary, never misses a day of work, is always polite, and never forgets to suggest upsells. The system helps solve the labor shortage problem in the US restaurant industry, which loses hundreds of thousands of employees each month. When compared to human employees, the software is able to take orders faster and handle more customers simultaneously without any errors. The move is seen as a strategic one by Checkers & Rally's, which has been struggling in recent years to keep up with the likes of major chains such as Wendy's, Burger King, and Jack in the Box. Along with investing in restaurant POS systems that streamline order management, Checkers & Rally's has also been upgrading its mobile app. The goal is to make it easier for customers to order and pay ahead without having to wait in line for the cash register. The deal is also a major achievement for Hi Auto, which was founded in 2019 by Zohar Zisapel and has raised $8 million to date. The company will now be able to scale its operations and widen its presence in the US market with one of the biggest fast-food companies as its client.
By Julija A.
·
March 18,2022
Pony.ai, a US- and China-based autonomous driving tech-startup company, reported on March 7, 2022, that its valuation had peaked at $8.5 billion.
By Julija A.
·
March 14,2022
On January 25th, New York and Tokyo-based startup Bokksu announced its Series A funding round raised $22 million.
By Julija A.
·
February 07,2022
---
Leave your comment
Your email address will not be published.