Women's Sex Toy Startup Sues the New York City Subway for Banning Its Ads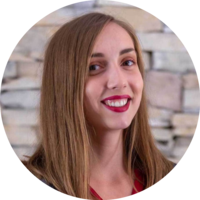 Brooklyn-based sex toy company Dame Products filed a lawsuit yesterday against the Metropolitan Transportation Authority (MTA) after it refused to run ads for female-focused sex toys.
Passengers riding the New York City subway can see advertisements for condoms, male libido, and erectile dysfunction that feature images of cacti-shaped phalluses and bare buttocks. If these images have gotten a green light from the MTA, why have the pastel-colored sex toys on a beige background been deemed inappropriate?
That's what Alex Fine, a credentialed sexologist, and Janet Lieberman, an MIT engineer - the two women behind the Dame Products company - would like to find out. They filed a complaint against the transportation authority with the federal court in New York in order to do that.
The company, which aims to "close the pleasure gap" between men and women by producing toys for female stimulation, has spent $150,000 on developing and revising its ad campaign.
However, the MTA rejected Dame's ads in December last year because they "promote a sexually oriented business, which has long been prohibited by the MTA's advertising standards."
In September 2018, Dame began collaborating with Outfront Media, the MTA's advertising agency, on creating an ad campaign for its products that was supposed to be featured in NYC subway cars.
A couple of months later, Outfront Media informed Dame it had "no objections" to two advertisements for a small wearable vibrator called Fin. The light-green sex toy worn between the fingers was featured on a neutral background with two different text options: "Toys, for Sex" and "Get from Point A to Point O."
After working with MTA's advertising contractor, incorporating its feedback and getting approval for the Fin ad, Dame was shocked to receive a rejection letter for its campaign in early December.
According to the lawsuit, the same Outfront Media representative that worked with the sex toy company on the advertisement campaign informed Dame that it was in violation of the MTA's Advertising Policy and had therefore been rejected. The representative also said the transportation authority was going to release a new
About the author
Ivana V.
Ivana is a staff writer at SmallBizGenius. Her interests during office hours include writing about small businesses, start-ups, and retail. When the weekend comes, you can find her hiking in nature, hanging off of a cliff or dancing salsa.
More News
A company called Maven is now to run Sports Illustrated for Authentic Brands Group (ABG). Last month, ABG bought Sports Illustrated Magazine from Meredith Corporation for $110 million, and they announced that Meredith Corp. will continue to run the magazine for at least two more years, with the old editor and publisher still onboard. Chris Stone, the Editor-in-Chief, stated that the deal would allow them to keep producing quality, award-winning content and give Sports Illustrated a chance to grow in areas such as e-sports. However, this Monday during an SEC filing, Maven claimed that it has a licensing deal to run the physical copy of the magazine and the website. Ross Levinsohn, the former publisher of the Los Angeles Times, is meant to be the CEO and manage day-to-day operations. Sports Illustrated will soon be changing its name to Sports Illustrated Media. While the terms of the contract were not disclosed, it is known that Maven paid $45 million up front and that it will get publishing rights until 2029. After that, there's a possibility that they might be renewed. Authentic Brands Group claims that they're still negotiating the involvement of the new publisher, but Meredith Corporation might still work for the magazine. It would appear that Meredith has long been planning to sell titles that didn't fit its image, which is how Time magazine ended up in the hands of Marc Benioff. ABG specializes in managing entertainment, fashion, and sports, so acquiring Sports Illustrated is a perfect fit. It will provide the opportunity for brand growth and an expanded reach in social media and the digital domain, which includes sports gambling and e-sports. ABG will be responsible for the marketing and business planning portion, while Maven will manage the creative side. These two companies will split the revenue for the parts of the business that Maven isn't licensing.Maven is a relatively unknown startup, but last week they acquired TheStreet financial site for $16.5 million. ABG plans to invest in this small company and help it rise to success. It's also important to note that Ross Levinsohn was recently accused of sexual misconduct and put on paid leave while he was still managing Los Angeles Time magazine. He was consequently cleared of all charges by Tronc company and put in charge of all future Tribune Interactive divisions.
By Julija A.
·
March 01,2022
MoneyGram International Inc, a money transfer company, partnered with a blockchain company Ripple. The plan is to use Ripple's product for cross-border payment and foreign exchange settlement. Ripple has bought $39 million worth of shares and warrants in Moneygram, starting a two-year partnership. MoneyGram sold off its stock at $4.10 per share, a premium of around 183% to its Monday closing price. Its shares grew about 77% to $2.56 after the closing bell.Ripple might also buy up to $20 million in additional common stock or warrants, at a minimum price of $4.10 per share, according to MoneyGram's statement.Ripple's xRapid will be the focus of this new partnership. xRapid is a cross-border payment platform that uses XRP, a blockchain-powered virtual currency, to send and receive money."Through Ripple's xRapid product, we will have the ability to instantly settle funds from U.S. dollars to destination currencies on a 24/7 basis, which has the potential to revolutionize our operations and dramatically streamline our global liquidity management," said Alex Holmes, Moneygram's Chief Executive Officer.Ripple uses RippleNet to connect bankers and payment providers, offering a single, seamless experience of sending and receiving money on a global scale. Leveraging the power of blockchain, Ripple's growing worldwide network called RippleNet provides instant, reliable, and cost-effective customer payment processing for financial institutions. XRP is a particularly useful digital asset that helps banks and payment providers access new markets, and reduce their costs. Ripple has offices in San Francisco, New York, London, Mumbai, Singapore, and Sydney, serving over 200 customers worldwide.MoneyGram International Inc. is a U.S.-based money transfer company headquartered in Dallas, Texas. With regional and local offices scattered all over the world, MoneyGram also has an operations center in St. Louis Park, Minnesota. MoneyGram works with Financial Paper Products and Global Funds Transfers. Its network of agents and financial institutions provides services to businesses and individuals alike. The second most prominent money transfer provider in the world, MoneyGram operates in over 200 countries, its global network spanning to 347,000 agent offices.
Joydrive, a startup disrupting the car-buying process with its online vehicle marketplace, raised $1.1 million last month alone and is now live in 14 states.Buying a car used to entail spending hours on end at different car dealerships, talking to overly eager dealers and taking the vehicle for only a couple of test-drives, until the Seattle-based startup revolutionized it.The company, which was founded in 2016, works with more than 140 traditional dealerships, operating as an intermediary between them and prospective buyers. Joydrive currently offers over 30,000 vehicles, both used and new, to customers who can pick a car from the convenience of their homes, have it delivered to their front door, test it for five days and return it if they aren't satisfied with it.Hunter Gorham, the company CEO who came up with this business model a few years ago, says dealerships are catching onto this new trend and are joining his company in order to cater to a growing number of eCommerce-oriented modern consumers.The fact that less than 1% of shoppers have taken advantage of Joydrive's 5-day return policy instills confidence in the service.The 15-person startup has raised a total of $10 million in funds since it was established. The last round of funding, which started in February, brought a $5.7 million influx of cash, including the $1.1 million secured in May.What's interesting is that the financing isn't coming from traditional venture capitalists but from brick-and-mortar car dealerships who are not afraid of the shift in the industry. "These strategic dealers are industry influencers uniting together to lead the change in auto sales," said Joydrive CEO Hunter Gorham to GeekWire.Even though Joydrive is among the pioneers who are laying the groundwork for moving the experience of purchasing or leasing a car online, it is not alone in this endeavor. Other startups, like Carvana, Vroom, Shift, and Tred are creating online marketplaces of their own. The fact that Shift, a startup with a business model similar to Joydrive's, has brought in $135 million in revenue last year is an indicator of how well shoppers are responding to this trend. These startups go above and beyond to make the car-purchasing experience as simple and as transparent as possible and the consumers appreciate it.With haggling out of the picture and information about the vehicles on offer readily available on these companies' websites, more and more shoppers are migrating to online auto marketplaces.Gorham says the reason behind starting up Joydrive was simplifying a process that was unnecessarily complicated and that required shoppers to keep an eye out for scams. "I couldn't send my own mom in to buy a car unless I went and protected and guarded her every step of the way," he told GeekWire. "Joydrive hopes to change that."
By Ivana V.
·
June 18,2019
---
Leave your comment
Your email address will not be published.