Why Only 1 in 12 Startups Succeed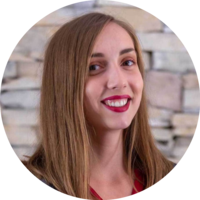 Starting a company and growing in until it reaches national or even global success is a dream all entrepreneurs share. But what is the differentiating factor between thriving and failing startups? A longitudinal study by Startup Genome explains.
Since 2010, Startup Genome's Bjoern Lasse Herrmann and Max Marmer collected and analyzed a comprehensive data set on over 34,000 companies to determine what are successful startups doing differently from the rest.
Herrmann and Marmer concluded that the main reason startups fail is premature scaling. On the other hand, successful startups master the art of balancing numerous internal and external variables simultaneously, often in uncertain and volatile environments.
According to their study, the most prominent challenge startups face is balancing the so-called 'inner and outer dimensions' of a newly founded business. The outer dimensions are best summarized by traction while the inner dimensions are five-fold, and they refer to the product, team, finance, legal, and customer relations.
The results of Startup Genome's research indicate that when inner dimensions outgrow outer ones, companies scale prematurely and become what Herrmann and Marmer classify as 'inconsistent companies.' By contrast, the startups that scale properly are what they consider 'consistent.'
Seven stages of startup development
The discovery phase is characterized by determining whether the company is solving a meaningful problem or not and whether it was solved in an adequate manner. This is followed by the validation phase, in which the focus is to confirm, using qualitative and quantitative metrics, that the product has a passionate, early-adopter user base.
In the efficiency phase, the company prepares for scaling by optimizing a long conversion funnel. Refining the business model, company culture, and financing plans are the main tasks in this stage. If the previous steps are performed correctly, the company is likely to grow exponentially in the scaling phase. Sustain, maintain, and decline phases are the final three in the lifecycle of a startup, as defined by Herrmann and Marmer.
Main differences between consistent and inconsistent startups
Growth is a sign of progress, but it needs to come at the right time. Expanding too much too quickly is a mark of inconsistent startups. According to the Startup Genome study, inconsistent companies grow 10-12 times faster than their consistent counterparts during the discovery stage, and 1.5-2 times faster in the validation stage. However, this tendency halts in the crucial efficiency and scaling phases, when inconsistent startups grow 16-26 slower in comparison with consistent companies.
Staff also matters, the study suggests. In successful companies, the team size stays relatively constant through the discovery, validation, and efficiency stages, growing at the scale stage. Unsuccessful startups tend to take on too many workers before the scaling phase, only to lose them at the crucial scaling phase.
Another critical indicator that a startup is developing too fast is the amount of funding it raises at each lifecycle stage. Inconsistent startups raise three times more money in the efficiency stage and eighteen times less money in the scale stage.
According to the study, the number of paid users in the discovery and validation phases differentiates consistent companies from inconsistent ones. Startups that scale prematurely have 75% more paid users in those first two stages compared to consistent startups. Consistent startups have 50% more paid users in the scale stage than inconsistent startups.
Finally, outsourcing product development in early stages bodes ill. On average, inconsistent startups outsourced 11% of product development in the discovery and 19% in the validation phase. Consistent startups outsourced only 3 to 4% over the same period.
About the author
Ivana V.
Ivana is a staff writer at SmallBizGenius. Her interests during office hours include writing about small businesses, start-ups, and retail. When the weekend comes, you can find her hiking in nature, hanging off of a cliff or dancing salsa.
More from news
The US drive-thru restaurant franchise Checkers & Rally's closed a multimillion-dollar deal with Israeli startup Hi Auto and purchased its AI-based speech recognition software. The restaurant chain announced that it was implementing the technology in all the company-operated stores and most of the franchised locations. Hi Auto's technology will enable Checkers & Rally's customers to place their orders through an automated speech recognition system that reportedly has a 95% accuracy rate. The system is capable of recording changes in the order during conversations with customers and understands complex menus and even half-sentences. In short, the solution acts as the perfect employee who does not grow weary, never misses a day of work, is always polite, and never forgets to suggest upsells. The system helps solve the labor shortage problem in the US restaurant industry, which loses hundreds of thousands of employees each month. When compared to human employees, the software is able to take orders faster and handle more customers simultaneously without any errors. The move is seen as a strategic one by Checkers & Rally's, which has been struggling in recent years to keep up with the likes of major chains such as Wendy's, Burger King, and Jack in the Box. Along with investing in restaurant POS systems that streamline order management, Checkers & Rally's has also been upgrading its mobile app. The goal is to make it easier for customers to order and pay ahead without having to wait in line for the cash register. The deal is also a major achievement for Hi Auto, which was founded in 2019 by Zohar Zisapel and has raised $8 million to date. The company will now be able to scale its operations and widen its presence in the US market with one of the biggest fast-food companies as its client.
By Julija A.
·
March 18,2022
Pony.ai, a US- and China-based autonomous driving tech-startup company, reported on March 7, 2022, that its valuation had peaked at $8.5 billion.
By Julija A.
·
March 14,2022
On January 25th, New York and Tokyo-based startup Bokksu announced its Series A funding round raised $22 million.
By Julija A.
·
February 07,2022
---
Leave your comment
Your email address will not be published.