Why Only 1 in 12 Startups Succeed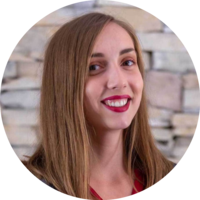 Starting a company and growing in until it reaches national or even global success is a dream all entrepreneurs share. But what is the differentiating factor between thriving and failing startups? A longitudinal study by Startup Genome explains.
Since 2010, Startup Genome's Bjoern Lasse Herrmann and Max Marmer collected and analyzed a comprehensive data set on over 34,000 companies to determine what are successful startups doing differently from the rest.
Herrmann and Marmer concluded that the main reason startups fail is premature scaling. On the other hand, successful startups master the art of balancing numerous internal and external variables simultaneously, often in uncertain and volatile environments.
According to their study, the most prominent challenge startups face is balancing the so-called 'inner and outer dimensions' of a newly founded business. The outer dimensions are best summarized by traction while the inner dimensions are five-fold, and they refer to the product, team, finance, legal, and customer relations.
The results of Startup Genome's research indicate that when inner dimensions outgrow outer ones, companies scale prematurely and become what Herrmann and Marmer classify as 'inconsistent companies.' By contrast, the startups that scale properly are what they consider 'consistent.'
Seven stages of startup development
The discovery phase is characterized by determining whether the company is solving a meaningful problem or not and whether it was solved in an adequate manner. This is followed by the validation phase, in which the focus is to confirm, using qualitative and quantitative metrics, that the product has a passionate, early-adopter user base.
In the efficiency phase, the company prepares for scaling by optimizing a long conversion funnel. Refining the business model, company culture, and financing plans are the main tasks in this stage. If the previous steps are performed correctly, the company is likely to grow exponentially in the scaling phase. Sustain, maintain, and decline phases are the final three in the lifecycle of a startup, as defined by Herrmann and Marmer.
Main differences between consistent and inconsistent startups
Growth is a sign of progress, but it needs to come at the right time. Expanding too much too quickly is a mark of inconsistent startups. According to the Startup Genome study, inconsistent companies grow 10-12 times faster than their consistent counterparts during the discovery stage, and 1.5-2 times faster in the validation stage. However, this tendency halts in the crucial efficiency and scaling phases, when inconsistent startups grow 16-26 slower in comparison with consistent companies.
Staff also matters, the study suggests. In successful companies, the team size stays relatively constant through the discovery, validation, and efficiency stages, growing at the scale stage. Unsuccessful startups tend to take on too many workers before the scaling phase, only to lose them at the crucial scaling phase.
Another critical indicator that a startup is developing too fast is the amount of funding it raises at each lifecycle stage. Inconsistent startups raise three times more money in the efficiency stage and eighteen times less money in the scale stage.
According to the study, the number of paid users in the discovery and validation phases differentiates consistent companies from inconsistent ones. Startups that scale prematurely have 75% more paid users in those first two stages compared to consistent startups. Consistent startups have 50% more paid users in the scale stage than inconsistent startups.
Finally, outsourcing product development in early stages bodes ill. On average, inconsistent startups outsourced 11% of product development in the discovery and 19% in the validation phase. Consistent startups outsourced only 3 to 4% over the same period.
About the author
Ivana V.
Ivana is a staff writer at SmallBizGenius. Her interests during office hours include writing about small businesses, start-ups, and retail. When the weekend comes, you can find her hiking in nature, hanging off of a cliff or dancing salsa.
More News
According to the 2019 US Startup Outlook Report, landing qualified workers with the right skills for growing a startup business is a challenge almost all surveyed companies face.The tenth annual report published by the Silicon Valley Bank shows that 82% of U.S. startup companies plan on hiring this year, yet a vast majority sees this as a difficult task. As many as 29% of respondents said that hiring workers who possess the right skills that would boost the entire business is extremely challenging, and another 62% defined this goal as somewhat challenging. In fact, when it comes to important public policy issues affecting startup companies, most startup executives (63%) named access to talent their number one concern. They feel that current rhetoric is driving foreign talent overseas, while the U.S. is not doing enough to create an infrastructure which would ensure U.S. residents get the necessary training for jobs in the tech industry. In order to widen the domestic talent pool, startup leaders propose more significant investments in STEM education and efforts in making it more accessible. The positions most companies are looking to fill are technical ones, followed by sales and product development/R&D.Other troubling public policiesAn issue closely linked with talent acquisition that is weighing down on startups is healthcare. The Silicon Valley Bank report reveals that 44% of respondents consider public policies governing healthcare costs a major issue. Providing competitive healthcare coverage for top talent can prove to be too pricey for young companies who lose the best employees to tech giants who can afford quality healthcare for their workers.Another big concern of U.S. startups is data protection. According to the report, 40% of surveyed companies said public policies regarding cybersecurity affect their businesses, and 33% said the same of policies related to customer privacy.Trade tensions with ChinaRounding up the top five public policies influencing startups is international trade. Over a fifth of respondents identified it as a major factor affecting the success of their companies. Trade tensions with China have caused the prices of both imports and exports to rise, making it more difficult to place U.S. tech products in China and get the once-affordable parts for those products from Chinese companies. Positive outlook after allDespite all these issues, U.S. entrepreneurs remain confident that business conditions will improve in the next 12 months. For the last four years, around 60% of startups shared this opinion, whereas around a third of them believed conditions would remain the same, and somewhere between 5 and 9% were pessimistic, expecting the situation to worsen. To get more information on how U.S. startups raise capital, their outlook on the merger and acquisition market, and their plans for the future consult the full report here.
By Ivana V.
·
July 23,2019
UVeye, an Israeli startup that combines AI, machine learning, and computer vision to detect physical and mechanical flaws in vehicles, has raised $31 million in series B funding led by Toyota, Volvo, and W.R. Berkley Corp.The Tel-Aviv based company developed a technology for scanning vehicles to instantly identify anomalies, attracting the attention of carmakers and insurance companies alike and raising $31 million in the latest series B funding round, closed today. The startup, which was founded in 2016, assesses damage and abnormalities by taking images of the vehicle while it moves through a scanner. Those images are then analyzed using computer vision and AI to generate a prompt report. "We're able to find everything from a really small scratch, as small as 2 millimeters, to then understanding the gaps, or in case of collision to understand exactly what parts were damaged," Amir Hever, the company founder and CEO, said to Forbes.The drive-through inspection system can be applied anywhere along an assembly line to discover potential flaws in the production process, or at the end of the line for a final inspection before the vehicle leaves the factory. Another application of this vehicle inspection technology is in rental car lots and car dealerships. Insurance companies use it there to discover mechanical damages to their fleet. "Our customers can use the whole solution together or each can be used standalone," Hever explains. In fact, each of the key investors in the Israeli startup has its own plan for implementing the technology. Toyota Tsusho, a member of the Toyota Group that provides a number of car-related services such as exporting, intends to use UVeye solution to "support distribution to used-car centers and throughout the company's footprint within the Japanese auto market," according to a news release. Volvo, on the other hand, wants to deploy the flaw-detecting scanner in its factories, dealerships, and on its aftermarket products."Premium quality standards are at the core of the Volvo brand, and we are intrigued by the possibilities that UVeye's technology offers," said Zaki Fasihuddin, CEO of the Volvo Cars Tech Fund. "This type of advanced scanning technology could allow us to take the next step in quality."W.R. Berkley, the insurer who previously participated in the in series A round of funding, sees a broader application of UVeye technology in the insurance industry. "When we made our initial investment in UVeye two years ago, we believed its system could have game-changing impact within security and inspection applications globally, and today's announcement validates that early hypothesis," said Mike Nannizzi, director of Fintech investments from W. R. Berkley.Hever said other industries are showing interest in his scanning technology, which aims to replace the outdated analog way of inspecting vehicles. "We get a lot of inquiries for aviation, trains, ships," he said, "but we're focusing on the car industry because we understand there are a lot of opportunities for us."According to CrunchBase, UVeye has raised $35 million in two funding rounds.
By Ivana V.
·
July 22,2019
A 2019 Women in Technology Leadership Report, recently published by the Silicon Valley Bank, shows that women are still under-represented in tech.The sixth annual report on the state of gender (in)equality in the world of startups, based on the answers provided by 1,377 tech and healthcare founders and executives primarily from the U.S., the UK, China, and Canada, shows that the tech world is still dominated by men, even though the number of women in executive positions and boards of directors has slightly increased in the last few years."Our report shows evidence that more women are joining startup boards and fillingexecutive roles than in the recent past. As we see it, we are moving in the right direction and need to seize the opportunity to expand inclusion of women — and other underrepresented individuals — across the startup ecosystem," said Greg Becker, the CEO of Silicon Valley Bank.China leads the way to gender equalityThe combined results reveal that only 56% of startups have at least one woman in an executive position, and only 40% have at least one woman on the board of directors. However, when we break that information down to individual countries, we see that China is the most progressive with 70% of Chinese startups employing at least one woman in an executive role and 50% of newly established tech and healthcare companies from China having at least one woman on the board of directors.The U.S. is on the other end of the spectrum, however. There's at least one woman serving as an executive in just 53% of U.S. startups. And the situation is even worse when it comes to boards of directors—only 37% of startups from the U.S. have at least one female member.Lack of female founders leads to fewer women in leadership rolesAnalyzing the gender structure of startup founders, the Silicon Valley Bank uncovered some disappointing results. The percentage of startups with at least one female founder in all four countries was just 28. And the report reveals a strong correlation between female founders and the roles women in leadership positions serve. In companies with at least one woman on the founding team, women are more likely to act in the capacity of the CEO or COO, whereas in startups set up by men, women usually fill the role of the Head of HR or Chief Marketing Officer.And the numbers are harsh—just 5% of startups founded by men have a female CEO, whereas 63% have a woman as HR Chief.Plans to increase the number of women in leadership rolesAccording to the report, six in 10 startups have programs in place designed to increase the number of women in leadership positions, irrespective of the gender of the founding team.The most popular program, offered by 55% of surveyed startups is creating a flexible working environment which allows women to reach their professional goals while still being able to dedicate time to the needs of their families. Other leading programs include recruiting/interview techniques, deployed by 37% of respondents, and leadership development that 34% of surveyed startups rely on. For more information, consult the full Women in Technology Leadership Report here.
By Ivana V.
·
February 28,2022
---
Leave your comment
Your email address will not be published.