Wholesale Prices Rise Record 9.6% in 2021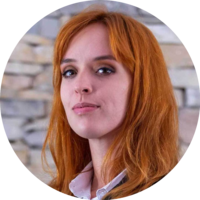 A rapid increase in wholesale prices in November is the latest sign of the pressure on the economy caused by inflation, reported the Labor Department on November 14.
The Producer Price Index for final demand jumped 9.6% during the year, after increasing 0.8% in November. This is the most significant gain since November 2010, when the index for final demand was first calculated.
Energy and trade prices increased 0.7%, raising core PPI to 6.9% - one of the most significant gains recorded so far. Estimates for the year-over-year increase were at 7.2% and gains for November at 0.4%, meaning that monthly growth was faster and yearly growth slower than expected. The data by the Labor Department for core PPI dates back to August 2014.
PPI for processed goods for intermediate demand has soared 26.5% compared to November 2020. This is the fastest year-on-year increase since January 1975, and these numbers describing rising consumer prices reflect the highest inflation in the last 30 years.
One of the most significant drivers for the price of goods is the increasing demand. The month-to-month trend continues from a 1.3% increase in October and 1.2% in November.
The stock index prices climbed following the announcement from the Federal Reserve yesterday, hinting it would raise interest rates in 2022 to fight back inflation.
Officials have long insisted that the situation was caused by the COVID-19 pandemic and that it would pass. Fed Chair Jerome Powell has recently pointed out that rhetoric is no longer applicable and will not be used in future communication from the central bank.
The supply chain bottlenecks and rising demand for goods were primary factors driving the inflation.
Rising demand for goods might well be the needed push for anyone looking to start their business with imported goods from wholesale websites.
About the author

Julija A.
Julia A. is a writer at SmallBizGenius.net. With experience in both finance and marketing industries, she enjoys staying up to date with the current economic affairs and writing opinion pieces on the state of small businesses in America. As an avid reader, she spends most of her time poring over history books, fantasy novels, and old classics. Tech, finance, and marketing are her passions, and she's a frequent contributor at various small business blogs.
More News
Joe Biden signed a $1.2 trillion infrastructure bill to fund an infrastructure revamp in a push to upgrade the nation's infrastructure and transition to cleaner energy.
By Julija A.
·
January 20,2022
According to a new Mercatus/Incisiv study, the e-commerce industry will account for 20% of the US grocery retail market in five years' time.
By Julija A.
·
October 29,2021
Square, a popular payments system, has recently launched its new product, Square KDS, a display system for restaurants that focus on delivery and don't necessarily have a front-of-house or even a POS system. Square's Kitchen Display System helps restaurants streamline their processes, connecting the front-of-house to the back-of-house and order fulfillment. Likewise, orders from delivery apps and the Square Online site are all sent directly to the kitchen via Square KDS. It has already replaced post-it notes in many restaurants due to its ease of use. Restaurant owners can also benefit from additional features, such as ticket timers, performance reports, and notifications that can be customized to meet the restaurants' specific needs. It seems that Square has jumped to cater and adapt to the pandemic-related trend of delivery-only restaurants. These ghost kitchens and other businesses that don't have a front-of-house can take advantage of Square's technology. Originally released in November 2020 as part of the Square for Restaurants POS software package, Square KDS has now become available as a stand-alone product. Some other big names in the restaurant industry, such as Kitchen United, have focused on developing their own solutions to keep up with the new trends, but smaller businesses rarely have enough time and funds to do so, making solutions such as Square KDS even more valuable. Square's new product is currently available as a standalone in the UK, US, Canada, Australia, and Ireland. Square is currently offering a special price for this new solution, standing at $10 per month per device until the end of 2021. Alternatively, users can get it if they opt for Square's Plus plan, which costs $60 per month per location. Large businesses might also consider purchasing Square's Premium plan, which can be tailored to a particular restaurant's needs.
By Julija A.
·
May 28,2021
---
Leave your comment
Your email address will not be published.