Wharton Closes Small Business Center After Nearly 20 Years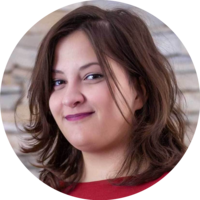 The Wharton Small Business Development Center, a division of the Snider Research Center of Wharton Entrepreneurship, is closing at the end of July.
The decision was made after two years of careful assessment. The number of existing small-business support services in the area and their impact were prime factors.
Wharton decided it's no longer as useful and rewarding in the role of a small business supporter due to the abundant availability of similar resources. Instead, Wharton is expected to focus on "evidence-based entrepreneurship," according to Karl Ulrich, vice dean of entrepreneurship and innovation at Wharton, who oversees the Wharton SBDC. This term stands for translating the useful and practical but still somewhat scholarly literature on what makes a business successful into actionable tools.
For almost 40 years, thousands of small businesses and entrepreneurs have benefited from Wharton's free and low-cost services. Highly esteemed Ivy League business professors and students contributed to the once indispensable resource for U.S. startups. Sabre Systems, Urban Outfitters, and Destination Maternity all sought advice from this once prominent institution.
Della Clark is the president of another such business - the Enterprise Center. This West Philadelphia nonprofit has been preparing minorities for entrepreneurship since 1989, when it was founded by Wharton SBDC.
"We wouldn't exist today if they didn't have the vision to open up the Enterprise Center," she said.
As a part of the Wharton program, participating students and professors would assist entrepreneurs in putting together business and marketing plans, applying for bank loans, and overcoming strategic issues. Every year, the program provided one-on-one training to between 350 and 550 clients, along with workshops for another 500 of them.
Wharton Small Business Development Center is a division of the Snider Research Center of Wharton Entrepreneurship. The state Department of Community and Economic Development, as well as the U.S. Small Business Association, have been contributing to the program with a total of $500,000 per year.
"Because Penn Wharton Entrepreneurship priorities are not fully aligned with the PA SBDC mission, we would prefer to release our public funding back to the network so that those resources can be deployed at other SBDCs around the commonwealth," Ulrich commented.
Ulrich added that there is another contributing factor to the closing of Wharton other than the proliferation of privately owned incubators for startups in Philadelphia.
Amy Gutmann, president of the University of Pennsylvania, chose to put special emphasis on technology and life sciences as future entrepreneurial ventures. The result was the Pennovation Center—a tech-focused incubator opened in 2016, back when Wharton's future was first called into question.
On Monday, Ernie Post, state director of Pennsylvania Small Business Development Centers, stated that about 75% of the funding initially meant for Wharton SBDC will be allocated to Widener SBDC, in an effort to expand its influence beyond Delaware County into Philadelphia.
Lenin Agudo, director of Widener SBDC, said his mission is to form partnerships with entrepreneurial groups in the Philadelphia area.
"It's a big challenge, but at the same time it's an opportunity to deliver innovative programming to Philadelphia-area entrepreneurs," Agudo said.
Leave your comment
Your email address will not be published.