Wayfair Employees Staging a Walkout to Protest the Sale of Mattresses to Children's Detention Camps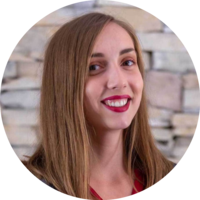 Employees of the eCommerce home goods retailer announced a walkout from the company headquarters in Boston, MA this Wednesday to express their disagreement with the company's decision to sell furniture to children's detention camps at the Mexican border.
Last week, Wayfair employees learned about the order of 1,600 mattresses and 100 bunk beds to be delivered to the Baptist Children's Family Services (BCFS), a nonprofit organization that operates as a federal contractor managing some of the camps along the southern border.
According to a copy of the sales receipt, mattresses worth $200,000 were paid for on June 13, and the delivery is scheduled for today and tomorrow. BCFS, which runs migrant facilities for the Department of Health and Human Services, is expected to open a new one in Carrizo Springs, TX. The facility will accommodate some 1,600 unaccompanied children detained at the Mexican border.
In the midst of a migrant crisis that is shaking the nation, more than 500 Wayfair employees decided to express their "concerns and anger about the atrocities being committed at the Southern border" in a letter addressed to the company's senior management.
"The United States government and its contractors are responsible for the detention and mistreatment of hundreds of thousands of migrants seeking asylum in our country — we want that to end," the letter reads. "We also want to be sure that Wayfair has no part in enabling, supporting, or profiting from this practice."
Organizers of the protest, who chose to stay anonymous for fear of losing their jobs, posted the undated letter sent to the company management to a Twitter account called Wayfairwalkout yesterday.
They also shared a copy of the retailer's response, which says Wayfair has no intention of dropping BCFS as a customer.
"As a retailer, it is standard practice to fulfill orders for all customers and we believe it is our business to sell to any customer who is acting within the laws of the countries within which we operate," the Wayfair's leadership team replied. "This does not indicate support for the opinions or actions of the groups or individuals who purchase from us."
Upon receiving such a response, the workers announced a protest that will be held today afternoon at Boston's Copley Square, in front of the company headquarters.
One of the employees who spoke to CNN underlined that the walkout is "not meant as a censure on Wayfair," but as a way to show workers' continued concern about the inhuman conditions in which minors are being kept at detention camps.
Employees also urge the leadership team to donate all the profits made from the sale of beds and mattresses to the Refugee and Immigrant Center for Education and Legal Services, a nonprofit organization that operates in Texas, reuniting separated immigrant families. According to the Wayfairwalkout Twitter account, the profits amount to $86,000.
Wayfair stocks went down 5% on Tuesday.
About the author
Ivana V.
Ivana is a staff writer at SmallBizGenius. Her interests during office hours include writing about small businesses, start-ups, and retail. When the weekend comes, you can find her hiking in nature, hanging off of a cliff or dancing salsa.
More News
Major retailers across the country are celebrating Pride month by selling clothing and other merchandise that honor LGBTQ culture, marking the 50th anniversary of the Stonewall riots. Vendors are joining the commemoration of Pride month with diversified offers and campaigns to raise money for different organizations that support the LGBTQ cause. Throughout June, digital billboards at Times Square have been advertising pride-related apparel and cosmetics sold in nearby stores like Levi's, Sephora, and CoverGirl while the windows at Macy's flagship store have been featuring rainbow colors. A bunch of other stores is riding the Pride wave - but whose interest are they aiding? Is their activism truly geared toward improving the welfare of the LGBTQ community, or could it be interpreted as just a marketing stunt, intended to raise brand awareness and boost profits? Who is raising funds? For which organizations? Ralph Lauren has designed a five-piece, gender-neutral clothing collection to mark the 50th anniversary of the Stonewall uprising. The selection includes t-shirts, totes, hats, hoodies, and polo shirts. All the proceeds from t-shirts sold, as well as 50% of all the other items, will be donated to the Stonewall Community Foundation. Disney is commemorating Pride month 2019 with a Rainbow Disney Collection that features Mickey Mouse ears, backpacks, stuffed animals and other items. The conglomerate is giving 10% of profits made on these products in June to GLSEN, an education organization working to make schools around the country a safe and inclusive environment for LGBTQ students. MAC is also showing its appreciation for the LGBTQ community. Apart from selling its popular Viva Glam lipstick that's been raising funds to help those living with HIV/AIDS for 25 years, the makeup company rolled out an exclusive collection to honor the 50th anniversary of the LGBTQ rights movement. Customers who spend more than $25 on products from this collection will get a free rainbow bag. In addition to this, the cosmetics company will donate $500,000 to GLAAD, a non-profit legal rights organization that fights discrimination. Stonewall Inn Uprising Before supporting the LGBTQ community became a profitable and popular endeavor among retailers, somebody had to stand up for their rights. In the early morning hours of June 28, 1969, the police raided the Stonewall Inn in Greenwich Village, but instead of taking the hits, gay men and drag queens fought back. Thus began the four-day riots which set the U.S. gay rights movement in motion. "Major corporations have turned LGBT struggles into marketing moments to make themselves look good," a longtime New York gay activist Bill Dobbs said to NBC. "The modern movement for gay rights was jump-started by Stonewall, and it's still a battle for the lives of LGBT people — not about selling trinkets and clothes with rainbow colors. They're a distraction." Even in the very likely scenario where the motivation behind retailers' involvement in the LGBTQ movement is self-promotion, it is reassuring to know that the community is getting the funds it needs to continue its battle for acceptance and equality.
By Ivana V.
·
September 21,2021
Imran Khan, a former Chief Strategy Officer at Snapchat, is rolling out his own online retail store that aims to compete with Amazon. The high-end eCommerce website goes live today with 160 brands and 4,000 products. For this ambitious venture, Imran teamed up with his wife, Cate. The Khans have years of executive and retail experience under their belts. Imran had been in the banking industry for decades before joining Snapchat's executive team, and Cate used to be the Head of Strategy at Quidsi for eight years while Amazon owned it. "We want to be a company that is bringing joy back to the customers," Khan said to CNBC. "It's a harder business to build, but we want to be business and better for the consumer." The Khans hope to create an online platform that high-quality brands can call home. Their business model entails purchasing goods from brands beforehand and keeping them in stock in order to ban counterfeit products and "shady third-party sellers" from Verishop. They believe this will help them establish trust with customers. Starting today, shoppers can use Verishop to order clothing from brands such as Levi's, Citizens of Humanity, DVF, and AllSaints, home-goods from Cinnamon Projects, Boll & Branch, and Hawkins NY, or make-up from Kosas and RMS Beauty. This online shopping platform cuts out third-party merchants and offers its customers free returns and exchanges, around the clock customer support, and free two-day shipping. Besides the traditional product categories that can be found on most eCommerce websites like Women, Men, Home, and Beauty, Verishop offers two unique ones - Tastemakers the Responsible Shop. The Tastemakers category will be curated by influencers, says Khan. They'll be able to hand-pick their favorite items sold on the website and explain to their fans why they chose them. The web store is launching with seven influencers on board, including Jess Conte, a beauty guru followed by 2.1 million people on Instagram, and Alex Costa, a menswear expert whose Youtube channel boasts 1.9 million subscribers. Each influencer has their own page with recommendations. With time, Khan says the number of influencers will grow. For shoppers more interested in preserving the environment than taking an internet celebrity's fashion and beauty advice, Verishop has created a nook called The Responsible Shop. In this portion of the website, customers can find apparel made using fair-trade or organic materials and beauty products not tested on animals. Khan underscores that what differentiates his platform from Amazon and similar online shops is the fact it is a brand-safe environment where customers don't need to worry about fake products and fake reviews. By selling goods from high-end brands that they'll keep in their own stock, Khan intends to create more of an online department store shoppers can trust than an online marketplace.
By Ivana V.
·
January 20,2022
The NYC-based brick-and-mortar kids' clothes and toys retailer filed paperwork with the U.S. Securities and Exchange Commission (SEC) on Monday, reporting that it had raised $10.5 million in funding.The company offered its equity-only stocks, aiming to gather $11 million but it came $500,000 short of it. Camp secured funds from 5 different investors, the SEC filing reveals, with the first investment made at the beginning of April.Camp is a New York City retail concept store that offers goods and experiences for children. It opens its doors seven days a week to the general public and its members alike. Both can purchase toys and clothing but also partake in the many family activities organized by the store. The family experience store provides fun and educational activities that range from dance and improv classes to arts and crafts and even kids yoga. A Camp membership card offers many perks, including access to two free activities a day, guest passes so that you can bring your friends along for the adventure, and complimentary refreshments. The free date night drop-off is among the highly popular members-only benefits, as it allows parents to enjoy three hours of alone time, knowing that their little ones are well taken care of and amused at Camp.With just one store on 5th Avenue at the moment, the brick-and-mortar retailer has announced it will open another one in Brooklyn soon without specifying the date or the exact location.Who is behind this project?Ben Kaufman is the founder and CEO of this camp-themed retail store that opened in December 2018. According to his Linkedin profile, he began working on the project in June last year.Apart from his role at Camp, he also works at Buzzfeed as the Chief Marketing Officer. He ventured into retail twice before founding the NYC-based shop. Back in 2005, Kaufman started his iPod accessories and batteries retail business called Mophie. He expanded his offer to smartphones before selling the company in 2016. Kaufman's second, less successful venture was called Quirky. The company wanted to "make invention accessible" by bringing together a community of inventors, filtering out ideas, and helping to manufacture and launch the final product. He founded Quirky in 2009 and managed to raise more than $185 million in debt and equity funding before filing for bankruptcy in 2016.Even though Kaufman didn't keep Quirky afloat, it's precisely thanks to this project that he was able to secure RRE as an investor in Camp. RRE's Jim Robinson who represented the VC company in Series A funding of Quirky was listed as an investor in Camp in September 2018, as reported in an earlier SEC filing submitted by Ben Kaufman.
By Ivana V.
·
July 13,2020
---
Leave your comment
Your email address will not be published.