Walmart Expands Self-driving Delivery Service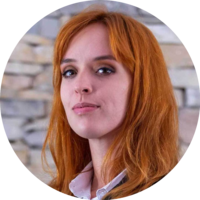 Walmart is teaming up with Ford Motor and the automaker's autonomous driving affiliate Argo AI as it expands its self-driving delivery service. The trio is set to start testing the service later this year in Miami, Washington, D.C., and Austin, Texas. It will enable customers to do their shopping online and get their goods using autonomous door-to-door delivery.
Once the orders are placed, Argo's cloud-based system will round up the items and schedule package deliveries. From there, Ford's self-driving vehicles equipped with Argo's autonomous system take over and deliver the goods to customers.
"We're excited to expand our autonomous delivery efforts in three new markets alongside Argo and Ford. This collaboration will further our mission to get products to the homes of our customers with unparalleled speed and ease, and in turn, will continue to pave the way for autonomous delivery," said Tom Ward, senior vice president of Walmart's last-mile delivery.
The retail giant started the pilot program with self-driving vehicles in 2018 with Gatik and General Motors-backed Cruise. Since the start of the COVID-19 pandemic, online grocery sales skyrocketed as more consumers had to stay at home due to lockdowns. Consequently, Walmart has seen a growth in eCommerce sales of 79% in the last fiscal year.
In order to keep up with demand and adapt to market changes, Walmart introduced its Walmart+ membership program last year. Members are entitled to unlimited free grocery deliveries to their homes. The use of self-driving vehicles is part of a push to cater to Walmart+ users.
The small fleet of self-driving cars in pilot cities involves the use of cutting-edge technology for delivering items right to the consumers' doorstep. It also enables safe shopping in the time of pandemics. As the world turns to online sales, a growing number of eCommerce platforms are thriving while offering their services to help kick start eCommerce businesses.
About the author

Julija A.
Julia A. is a writer at SmallBizGenius.net. With experience in both finance and marketing industries, she enjoys staying up to date with the current economic affairs and writing opinion pieces on the state of small businesses in America. As an avid reader, she spends most of her time poring over history books, fantasy novels, and old classics. Tech, finance, and marketing are her passions, and she's a frequent contributor at various small business blogs.
More News
Billionaire entrepreneur and venture capitalist Peter Thiel has bankrolled HySpecIQ with more than $20 million.
By Julija A.
·
September 21,2021
Updated Centers for Disease Control and Prevention guidelines for fully vaccinated people from July 27 have prompted Walmart to revise its policy regarding wearing face coverings in its stores. The largest retailer in the world has again made it mandatory for all of its employees to wear masks in stores, clubs, and distribution centers in areas with substantial or high COVID-19 infection rates and where there are state or local face-covering mandates. In May, the retailer announced that immunized employees were allowed to work without masks. On July 30, this decision was reversed. The move came as US health officials said that even Americans who have been fully vaccinated against the coronavirus should go back to wearing face coverings in indoor public places in counties where the virus is spreading rapidly. Walmart's memo also indicated that the company's retail workers would post signage at its stores asking customers to wear masks, practice social distancing, and make payments using their debit or credit cards rather than cash. Furthermore, Walmarts has announced that all of its workers will receive a $150 incentive for getting inoculated against COVID-19. This is double the amount the retailer has previously been offering, and those who have already received $75 will get the rest in their August paychecks. The memo also states it has been made a part of store managers' job to regularly check the CDC website for potential changes to public health recommendations and mask guidance in their locations. Doug McMillon, the company's CEO, told corporate staff and managers they must be vaccinated by October 4. "We want to get to a place where we can use our offices and be together safely. It's important for our business, our culture, our speed, and our innovation," McMillon said. Publix, another supermarket chain, has also made it mandatory for all employees to wear masks, regardless of their vaccination status. Florida-based retailer The Lakeland is also urging all shoppers to use face coverings, even though they aren't required to do so in all US counties.
By Julija A.
·
August 06,2021
Mutual funds, hedge funds, sovereign-wealth groups, and pension funds are overtaking the tech startup investing landscape, leading to higher valuations and more leverage for business founders in 2021. Large money-management companies took over Silicon Valley in the second quarter, dwarfing venture capitalists in a once-niche business and putting 2021 on the right path to potentially double 2020's record in startup financing. Non-traditional venture investors were more active in the Q2 of 2021 than ever before, participating in 42% of startup financing deals. Furthermore, those deals constituted more than three-quarters of the total capital invested. Startup funding in the United States reached the $150-billion mark in the first half of 2021, eclipsing the full-year total investment of every year before 2020. There are a few aspects that make large asset firms more appealing to startup founders and could explain the dizzying deal-making pace we're now witnessing. Big money-management companies have huge capital pools, move quickly, and aren't likely to request board seats or ask to get involved in the company's decision-making process in any other way. It's true that big money-managers have been allocating a small percentage of their portfolios to invest in companies that typically draw the attention of traditional venture-capital funding providers for a long time. However, many began investing directly about 10 years ago in a near-zero-interest-rate economy, hoping to make the most of excellent returns from tech companies that were remaining private longer. Throughout the last decade, traditional venture capitalists considered them tourist investors who lacked a certain skill set needed for startup investing. Nevertheless, large asset firms stuck around. Nowadays, non-traditional VC investors such as Tiger Global Management and Fidelity Investments Inc. are among the top 10 US investors in startups by dollar amount. Additionally, according to the information provided by research firm PitchBook, the number of startup funding rounds that include zero venture-capital firms and other non-traditional venture capital investors has doubled throughout the last decade. It's interesting to mention that despite these changes, many startups still need to turn to alternative funding resources such as crowdfunding, particularly if they are just starting out.
By Julija A.
·
August 05,2021
---
Leave your comment
Your email address will not be published.