Walmart Edges Out Amazon As Most-Installed Shopping App On Black Friday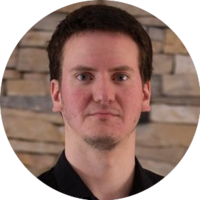 Walmart's app edged out its Amazon counterpart for the first time to become the most-installed shopping app in the US during the big sales holiday weekend kicked off by Black Friday.
According to market data platforms App Annie and Sensor Tower, Walmart got 113,000 new downloads. The figure marks a 23% year-over-year increase.
Sensor Tower said 2019 was the first year Amazon's app did not clinch top spot on the US App Store's list of most-downloaded shopping apps.
The data collected shows Amazon getting 102,000 first-time installs, which marks a 10% decrease from the year before. It was enough to earn Amazon second place. The other companies on the top ten list are, in order: Target, Best Buy, GOAT, Nike, Kohl's, Wish, Macy's, and Adidas.
However, Amazon still managed to retain the No.1 spot when the apps were ranked globally.
The data suggests that Walmart's numbers were boosted due to recent investments in its brick-and-mortar apps that make checkouts a lot faster and convenient.
It's unlikely that Amazon is too upset about slipping in the app-download rankings. The company rarely releases exact sales figures, but it did tell CNN on Tuesday that shoppers purchased "hundreds of millions" of products between Thanksgiving and Cyber Monday. Representatives said that customers worldwide set a new single-day sales record, purchasing more products in 24 hours than on any single day in the company's history.
About the author
Dragomir Simovic
Dragomir Simovic is a staff writer for SmallBizGenius, where he regularly contributes well-researched, engaging content about the latest trends in the finance industry. As a successful entrepreneur and freelancer himself, he knows the ins and outs of running a small business and is eager to share his insights. When he's not analyzing the latest finance news or thinking up startup strategies, Dragomir likes to play the guitar, discover new indie games, and sample craft brews – responsibly, of course.
More News
This holiday season, U.S. consumers are likely to spend up to 5% more compared to last year, according to a forecast recently published by Deloitte. Low unemployment rates and a growing economy are the leading causes of the projected growth.When the holiday season comes around, Americans go into a shopping frenzy. In the period between November 2018 and January 2019, U.S. consumers spent $1.09 trillion, which presented a 3.1% increase. This year, Deloitte predicts that seasonal spending will surpass $1.1 trillion. While retailers selling goods from brick-and-mortar stores can look forward to a spike in sales, online merchants can expect an even more significant boost. According to Deloitte's analysts, e-commerce year-over-year sales growth will be between 14 and 18%. During the same three-month period last year, holiday spending increased by 11.2%. If this year's predictions prove to be accurate, e-commerce holiday sales will reach $149 billion."The projected holiday season growth is, in part, due to the current health of the labor market. Near record-low unemployment rates, coupled with continued monthly job creation, may encourage people to spend more during the holiday season," said Daniel Bachman, Deloitte's U.S. economic forecaster.While some economists fear that the U.S.-China trade war will slow the economy down, Bachman reminds that the economy is still growing, albeit at a slower rate. "We continue to see consumer confidence elevated, which also helps boost holiday spending," he adds."Based on a growth in consumer disposable income and spending indicators, retailers, across channels, should expect a strong holiday season in 2019," said Rod Sides, vice chairman of Deloitte. Sides notes that retailers have been striving to improve customer experience and increase their omnichannel efforts. "But, convenience is the new retail currency. Retailers who offer seamless experiences, have products available, and can deliver items more quickly than ever are most likely to win this holiday season."
By Milja
·
December 15,2020
Today at Paris Retail Week, a group of companies headed by Global POS has announced that starting in early 2020 bitcoin will be accepted as a payment method in 25,000 stores across France.Point-of-sale technology provider Global POS, EasyWallet application, and payments platform Easy2Play are joining forces to launch this cryptocurrency payment system in the first quarter of next year. They say their goal is to enable the 4 million French consumers to spend their bitcoin in retail stores.Around 30 retailers have agreed to accept the world's largest cryptocurrency in their stores at more than 25,000 sales points. Among them is the American footwear company Foot Locker, along with numerous French brands such as sportswear giant Decathlon, cosmetics retailer Sephora, and furniture and home decor store Maisons Du Monde."This is an important symbolic step in the evolution of payment methods in France. However, more than a symbol, what we bring to 25,000 outlets is the ability to safely enter the world of the 3.0 economy," Stéphane Djiane, CEO and Founder of Global POS told a French crypto portal, Cryptonews.Payments made in bitcoin will be automatically converted into euros when the sale is made. French cryptocurrency trading platforms Deskoin and Savitar will provide conversion services. Both companies are currently applying for Digital Asset Service Provider accreditations under France's PACTE Act."With our partners, we want to simplify the adoption of cryptocurrencies as a real means of payment within the framework defined by the law. Though initially, the service we offer will allow only the use of bitcoin, our goal is to open our solution to other cryptocurrencies in the future," Djiane added.
By Ivana V.
·
August 26,2021
In a recently published report, Deloitte challenges modern retailers to abandon the ineffective retail metrics of yesterday like sales-per-square-foot and same-store sales and embrace a set of new parameters that complement one another.For the last two decades, retail has been in a state of constant disruption due to the proliferation of the internet and online shopping. Though some feared that the digital era would spell the end of brick-and-mortar stores, it has only lead to a change in business and profit models.As more retailers adopt an omnichannel approach, the industry is no longer torn between players with physical and online stores. Retailers and competitors from other consumer-focused companies have developed additional profit models like variations on subscriptions, marketplaces, fulfillment as a service, in-house ad and media networks, web and cloud services, licensing internal technologies, and venture funds.In many cases, these new profit models help businesses maintain or expand their customer base. However, determining their actual value has proven extremely difficult with existing retail metrics."While retail continues to evolve and adapt to changing consumer preferences and new technologies, it is increasingly critical to develop newer, more relevant metrics to accurately value and measure retailers. The current suite of metrics was built for a time that no longer exists," Matthew Shay, president and the CEO of National Retail Federation affirms.Looking to present both retailers and stakeholders with new ways to measure performance and define marketplace success, Deloitte has come up with a series of holistic and balanced metrics. They are presented in the report titled The Future of Retail Metrics: Measuring Success in a Shifting Marketplace.Five New MetricsAfter surveying retail CFOs and executives at leading retail companies, speaking with representatives of retail trade groups, reviewing annual reports, and spending time with internet-based and online start-ups, Deloitte defined five new indicators of retail performance.The first two metrics focus on how retailers create value by acquiring customers and capture value by sustaining ongoing profitable relationships.Retail profit per transaction. This metric measures the profitability of a company's retail operations, on a per-transaction basis. It provides a common way of looking at all retail activities across all channels.Sales per unique customer. It addresses how much wallet share retailers can drive across their consumer base, through multiple purchases per year or through less frequent, large-scale purchases.The remaining three, more traditional metrics compare top- and bottom-line performance with investment efficiency.Revenue growth. It provides a top-line view that accounts for how a company is growing across its various operations and revenue streams, including both core retailing and auxiliary models.Return on invested capital. This focuses on the importance of investing in the modernization of current operations to keep up with industry changes.Free cash flow. It provides insight into an organization's controllable cash flow reflective of its current investments. This helps identify how much money is available to return to stakeholders and invest in future operations."These value-creation metrics, combined with revenue growth, free-cash-flow, and return-on-invested-capital, give us a better way to analyze any retail business. Everyone needs to start asking questions about the retail profit thesis and get to this level of detail. Every retailer needs to be held to the same standards," Rodney Sides, Deloitte vice chairman told Forbes.
By Ivana V.
·
September 16,2019
---
Leave your comment
Your email address will not be published.