Walmart Edges Out Amazon As Most-Installed Shopping App On Black Friday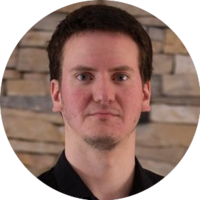 Walmart's app edged out its Amazon counterpart for the first time to become the most-installed shopping app in the US during the big sales holiday weekend kicked off by Black Friday.
According to market data platforms App Annie and Sensor Tower, Walmart got 113,000 new downloads. The figure marks a 23% year-over-year increase.
Sensor Tower said 2019 was the first year Amazon's app did not clinch top spot on the US App Store's list of most-downloaded shopping apps.
The data collected shows Amazon getting 102,000 first-time installs, which marks a 10% decrease from the year before. It was enough to earn Amazon second place. The other companies on the top ten list are, in order: Target, Best Buy, GOAT, Nike, Kohl's, Wish, Macy's, and Adidas.
However, Amazon still managed to retain the No.1 spot when the apps were ranked globally.
The data suggests that Walmart's numbers were boosted due to recent investments in its brick-and-mortar apps that make checkouts a lot faster and convenient.
It's unlikely that Amazon is too upset about slipping in the app-download rankings. The company rarely releases exact sales figures, but it did tell CNN on Tuesday that shoppers purchased "hundreds of millions" of products between Thanksgiving and Cyber Monday. Representatives said that customers worldwide set a new single-day sales record, purchasing more products in 24 hours than on any single day in the company's history.
About the author
Dragomir Simovic
Dragomir Simovic is a staff writer for SmallBizGenius, where he regularly contributes well-researched, engaging content about the latest trends in the finance industry. As a successful entrepreneur and freelancer himself, he knows the ins and outs of running a small business and is eager to share his insights. When he's not analyzing the latest finance news or thinking up startup strategies, Dragomir likes to play the guitar, discover new indie games, and sample craft brews – responsibly, of course.
More from news
A report by PYMNTS published earlier this month states that customer policy abuse costs retailers nearly $90 billion annually.
By Julija A.
·
November 05,2021
According to data from the National Retail Federation, retail sales rose by 0.7% from August to September.
By Julija A.
·
October 20,2021
US retailers struggle to scrape up workers to fill more than 1.1 million vacancies in preparations for the upcoming holiday season.
By Julija A.
·
September 29,2021
---
Leave your comment
Your email address will not be published.