Walgreens Minimum Hourly Wage To Increase to $15 in October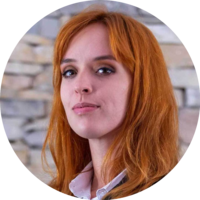 Walgreens Boots Alliance Inc. announced on September 1 that, starting from October, it will raise the minimum wages for all its employees to $15 an hour.
The pharmacy store chain's move aimed at retaining and luring more people to work after the COVID-19 outbreak is just one more in a series of similar announcements from other US drugstores. Rival CVS Health announced it would increase the minimum wage to the same amount earlier, but the implementation will not start before July next year. With the nationwide labor shortage brought on by the pandemic, many other companies announced raising wages, including Walmart and Chipotle.
"Investing in and rewarding our team members is not only the right thing to do; it's highly important to retaining and attracting a talented workforce," said Chief Executive Officer Roz Brewer.
Currently, about half of Walgreens's 190,000 employees are already earning $15 an hour, but the starting wage stands at $10. Walgreens will invest nearly $450 million in the wage increase in the course of the next three years. One-third of the amount will be invested in fiscal 2022.
Walgreens, CVS, Kroger, and Walmart will likely also play a key role in administering booster shots of COVID-19 vaccines. These booster shots are currently available solely to the immunocompromised. Still, if US health regulators give it the green light, the booster dose will likely be available to anyone starting September 20.
President of Kroger Health Colleen Lindholz said in an interview that dedicated workers providing vaccinations would be working in about a hundred of Kroger's US locations.
Meanwhile, wearing masks, maintaining social distance, and using debit and credit cards for payments instead of cash are still recommended in pharmacies and other stores, even for fully vaccinated Americans.
About the author

Julija A.
Julia A. is a writer at SmallBizGenius.net. With experience in both finance and marketing industries, she enjoys staying up to date with the current economic affairs and writing opinion pieces on the state of small businesses in America. As an avid reader, she spends most of her time poring over history books, fantasy novels, and old classics. Tech, finance, and marketing are her passions, and she's a frequent contributor at various small business blogs.
More News
Simon Property Group and NorthPark Center are stepping in to help stores fill open job positions as COVID-19 restrictions loosen up, and shoppers start heading back to malls in Dallas, Texas. With the economy slowly opening up, shopping centers are chipping in to assist their tenants in finding workers by holding job fairs and posting consolidated lists of available positions on dedicated landing pages, mobile apps, and social media accounts. Simon Property Group, the largest mall operator in the United States, has been organizing virtual job fairs since the global health crisis hit as a courtesy to its tenants. The shopping mall owner has a consolidated list of hundreds of employment opportunities available nationwide. The list can be found on Simon's website and is searchable by the retailer, state, and shopping center. Dallas' NorthPark Center is also promoting job opportunities at the mall on its website and via other digital channels. With positions available at about 80 stores, there's plenty of choice for job seekers. Despite these recent efforts, the US still has about 400,000 fewer jobs in retail compared to the prepandemic data. However, based on the most recent State Employment and Unemployment Summary report, the unemployment rate in Texas was 6.7% in April this year, which is nearly a half down from the state's record-high joblessness rate of 12.9% in April 2020. While the Texas retail employment rates have almost recovered to pre-COVID levels - approximately 1,322,500 Texans were employed in retail in April in comparison with 1,324,500 in February 2020 - more than 50% of business owners in this sector say that they're still recruiting. That's especially good news for high school and college students who may seek out many of the retail job opportunities. There's been a significant increase in mall traffic as more people are getting vaccinated against COVID-19. According to March data, foot traffic in US malls went up by 86% compared with the same month last year. Although this is still below March 2019 numbers, there's an upwards trend and people are not only browsing but also spending more.
By Julija A.
·
March 14,2022
Google announced it would be partnering with Shopify and included new details of its plans to take over a larger piece of the booming eCommerce market in the process. The deal comes together in an effort to stave off Amazon's rising dominance as the starting point for online shopping searches. Google's President of Commerce and Payments, Bill Ready, announced the Shopify partnership during the company's developer conference on May 18. After the announcement, Shopify shares rose by 3%, while Google's dropped about 1%. "When it comes to shopping, what we're really trying to build out and support is a free and open commerce ecosystem. This is really important for consumers to have choice, and especially for small and mid-sized businesses to be able to participate in the rise of digital commerce as well," said Bill Ready. Reintroducing the free listings incorporated into Google Shopping is at the center of the "online shopping democratization" strategy presented by Ready. These listings were initially launched in April 2020 but have since been exchanged for a pay-to-participate model. However, now that the partnership with Shopify has brought its network of around 1.7 million retailers to Google's fold, the free listings are back. According to Ready, at least one billion shopping searches occur daily via Google, but they remain a largely untapped resource. The improvements that Google is developing could prove to be of great value for businesses that have yet to develop an online presence. The SmallBizGenius team recommends exploring ways to build an eCommerce presence for your business to take advantage of Google's growing commercial platform. "We want to help people discover, learn about and shop for the products they love — whether those products come from a big-box retailer, new direct-to-consumer brands, or the mom-and-pop shop down the street. We're supporting an open network of retailers and shoppers to help businesses get discovered and give people more options when they're looking to buy," said Ready about the Google Shopping platform. The platform's design will be advantageous for Google Ads, which in 2020 earned $147 billion for Alphabet, and accounts for more than 50% of all US ad spending. Still, while Google is still at the top of the game, Amazon's share of the ad market grew from 13.3% in 2019 to 19% in 2020 and is likely to increase further in 2021.
After rising dramatically in March, US retail sales stalled in April, despite expectations of a stimulus-check-related increase. However, as the economy reopens in the following months, an upward trend should reemerge. The US Department of Commerce said on May 14 that the unchanged retail numbers in April were still below predictions made by Reuters and Dow Jones. The new agency and stock market index forecast a jump of 1.0% and 0.8% in the sector, respectively. One of the reasons for this optimism was the $1,400 checks US households received in March as part of the $1.9 trillion COVID-19 pandemic rescue package. What's more, pandemic household savings amount to an estimated $2.3 trillion, which should have helped lay the groundwork for spending in 2021. In March, the surge of consumer spending influenced the first quarter's base for expected high growth in the second quarter. However, retail sales - excluding gasoline, cars, construction material, and food services - have dropped by 1.5% in April, after a 7.6% rise in March. Also known as "core retail sales," these transactions represent the biggest component of consumer spending. This growth stop and slight drop indicate that households directed the government funds they received primarily to day-to-day needs and outstanding expenses, instead of regular shopping. The current shortage of workers slowed hiring in April, while low sales further hampered the economic recovery. Even though more than 37% of US citizens are fully vaccinated against COVID-19, the fear of the pandemic, combined with underwhelming wage offers from employers, is keeping workers at home. Here at SmallBizGenius.net, we remain optimistic that economic recovery is on the horizon. However, without proper support during recovery, such as business-friendly banking services, the question remains how the retail sector will manage this latest hitch in the recovery effort.
---
Leave your comment
Your email address will not be published.