VR, AR, and IoT Tech Proving Invaluable in Retail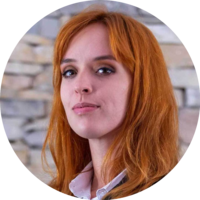 Virtual reality and augmented reality are taking ground with the retail sector, according to recent research conducted by ICX Association. The report shows a clear upward trend, with the value of this technology in the retail sector estimated to reach $1.6 billion by 2025.
The IoT market was valued at more than $94 billion by the same report, so it's no surprise that the retail sector would adopt and benefit from this technology. Walmart and Target are pioneering the field by using and investing in emerging technologies to grow their businesses.
Target implemented AR technology to help back in 2017 when it allowed shoppers to use their smartphone cameras to see how Target furniture would look in their homes. It also experimented with virtual makeup applications online, as well as training employers with the help of VR.
With the COVID-19 pandemic changing the way retail functions, these experiments turned out to be a much-needed trial for such technologies, allowing businesses to better cater to customers.
Walmart took an essential step toward implementing these technologies when it recently acquired Zeekit. This five-year-old virtual fitting room startup allows you to be your own model and see whether an article of clothing fits before purchasing it. Zeekit's app is already used by Macy's and many other fashion brands.
By applying and further developing Zeekit's technology, Walmart has a chance of overcoming the most significant issue customers have with online shopping in times of the pandemic: not being able to try clothes on. According to Yael Vizel, Zeekit's founder, the benefits are crystal clear: the technology reduces the average return rate from 38% to just 2%.
This is just one example of how retail could benefit from AR/VR and IoT. Gartner estimated in 2019 that nearly 100 million consumers would have a better experience shopping thanks to these implementations. The number was based on a survey Gartner conducted in 2018, which indicated that by 2020, 46% of retailers planned to adopt and deploy such solutions to meet customer requirements.
AI has already been deployed to identify and monitor shoppers' habits, create software that allows retailers to keep track of their inventories, and implement BOPIS (buy online, pick up in-store) systems. The current challenge technology providers have to overcome is the lack of reliable retail data that could allow them to create suitable solutions.
According to Charu Thomas - the CEO of tech startup Ox, which provides AR-based order fulfillment software - the most significant challenge is inventory accuracy. Accomplishing accurate inventory tracking typically requires heavy infrastructure to be made possible.
Thomas also pointed out that: "The time for testing these emerging technology applications is up," and that companies looking to compete in the pandemic-changed world should try and leverage these technologies in their business operations to improve performance.
About the author

Julija A.
Julia A. is a writer at SmallBizGenius.net. With experience in both finance and marketing industries, she enjoys staying up to date with the current economic affairs and writing opinion pieces on the state of small businesses in America. As an avid reader, she spends most of her time poring over history books, fantasy novels, and old classics. Tech, finance, and marketing are her passions, and she's a frequent contributor at various small business blogs.
More News
A recent survey by CreditKarma has revealed that the majority of unemployed Americans - 80% of them - are not taking advantage of the available COVID-19 relief options, even though they are aware of the opportunity. The poll, which surveyed 1,037 adults, explains the reasons for numerous Americans struggling through the pandemic without availing themselves of the much-needed financial aid. There were multiple explanations in the questionnaire for participants to choose from, and they could select more than one. Sixty-two percent of the respondents said that they knew about this option but were confused about where and how they should apply for it, 7% percent of them noted that the overall process was "too confusing" or expected the waitlist to be too long. Twenty-seven percent believed they wouldn't qualify, so they didn't attempt to apply, while 16% were "overwhelmed by information." Eight percent didn't want to take the needed funds from someone who might need it more. Only 20% of unemployed Americans who completed the survey applied for, received, and used financial help during the pandemic. Authors of the survey also pointed out that some of the respondents did not understand that the funds they received throughout the pandemic - such as stimulus checks and boosted unemployment insurance - were part of the federal COVID-19 relief efforts. Out of people who participated in the survey, 68% said stimulus checks were the most helpful in maintaining financial stability throughout the pandemic. Forty-eight percent thought the same about unemployment benefits, and 28% felt it was the suspension of student loan payments that helped them stay afloat. It might still not be too late to qualify for assistance. If you haven't received your stimulus check or filed your taxes yet, you can adjust the tax filings and claim the money as a fully refundable tax credit. If you are a small-business owner, check with your bank whether there are some benefits you could apply for. The best banks for small business offer their own COVID-19 relief options you might be eligible for.
By Julija A.
·
June 10,2021
The US housing market has been steady for several years now, with home prices climbing year after year. However, the recent pandemic brought certain changes, and while it's almost certain there won't be a serious market crash, several states have been experiencing significant shifts in their numbers. GOBankingRates has evaluated over 500 cities, and Florida came out as the unlucky winner with the highest rates of underwater mortgages and foreclosures, followed closely by Illinois. Here are the cities whose housing markets have the highest chances of experiencing a downturn. 1. Fort Myers, FloridaWith the median list price of $249,999, Fort Myers experienced a 1.4% drop in prices in the last two years. The percentage of underwater mortgages in Fort Myers is 6.9%, comparable to the national average. However, the number of days a home lingers on the market is 105 days - much longer than the nationwide average of 66 days. In terms of foreclosure, however, the situation in Fort Myers is not that unfavorable, with one in every 1,921 homes ending up foreclosed. 2. Peoria, IllinoisPeoria has the highest chances of its housing market turning ugly. With a 16% drop in prices over the last two years, the median home list price is $124,450. The percentage of underwater mortgages is also alarmingly high - 21%, which is more than double the national average. While not the highest on our list, its foreclosure rate of one in every 932 homes is also problematic. 3. Portsmouth, VirginiaThe unflattering title of the city with the highest foreclosure rate goes to Portsmouth, Virginia. Here, one in every 730 homes ends up getting foreclosed. At 19.4%, its rate of underwater mortgages is also high compared to that of other cities on this list. The median list price in Portsmouth is $165,700 - a 1.5% increase over the past two years. 4. Miami Beach, FloridaMiami Beach, a popular resort, made this list because houses here spend the most time on the market - 225 days on average. A 5% drop in prices over the last two years is another worrisome statistic, mainly because it's in stark contrast with the rising home prices across the US. The median list price of $499,000 may be the silver lining in this case, along with a low rate of foreclosures, with just one in 2,374 homes getting foreclosed. It seems that Miami might not be in such big trouble and that it could benefit from its real estate agents simply employing better tactics or real estate software. 5. Waterbury, ConnecticutBeing close to New York City didn't bring much to Waterbury in the last couple of years. It has the highest percentage of underwater mortgages of all the cities listed in the research - 29.4%. Even though the median list price has risen 11.9% and is currently standing at $125,000, there are still reasons to worry. Luckily, the number of foreclosures is moderate - one in every 1,159 homes gets seized and sold to set off outstanding mortgage payments. 6. Sarasota, FloridaHouses for sale in Sarasota currently have a relatively high median list price - $359,000, which is a 5.6% increase from 2019. Underwater mortgages stand at 4.5%. One in every 1,520 homes gets foreclosed. The time a house spends on the market waiting for the buyer is similar to Fort Myers, merely a week shorter. 7. Dayton, OhioAt first glance, Dayton, Ohio, is doing just fine. The prices have increased 16.5% since 2019, and the houses are still affordable at the median list price of $67,000. However, the percentage of underwater mortgages is 27.6% - the second-highest on our list. What's more, the foreclosure rate here is higher than the national average. 8. Fort Lauderdale, FloridaThe median list price of a house in Fort Lauderdale is currently $499,900, 0.2% lower than two years ago. The foreclosure rates in this city on Florida's southeastern coast are similar to those in Sarasota. Still, the number of days houses stay on the market in Fort Lauderdale is 133 days, which is more than double the national average. 9. Valdosta, GeorgiaValdosta's low foreclosure rates may make someone wonder why it made this list, considering that only one in 3,304 homes ends up getting foreclosed. But if we look at other relevant numbers, the picture looks a lot less bright. The prices in Valdosta fell 6% last year, and the median list price is $154,900. This in itself wouldn't be too problematic if it weren't for the double-digit underwater mortgage rate of 22.7%. 10. West Palm Beach, FloridaWest Palm Beach seems to be suffering from a high foreclosure rate: One in every 1,297 homes gets seized from defaulting mortgagors. Home prices have gained 1.4% and currently stand at $298,000. The average time a home stays on the market in this city north of Miami is 119 days. The Bottom LineThe housing markets we have reviewed here struggle with high rates of foreclosure and underwater mortgages, as well as sluggish or even negative home price growth. However, looking at the broader picture, we can see that the US housing market might, in fact, be in overdrive as millions of Millennials have reached first-home buying age and are looking to settle somewhere without having to go through another tenant screening procedure.
By Julija A.
·
June 10,2021
Facebook has been paying hundreds of independent contractors to listen and transcribe audio content collected from the users of its Messenger app without the users' direct consent.Bloomberg was the first to report the story on Tuesday after it obtained information from workers tasked with transcribing the audio snippets. The outsourced workers say they were not given any details on how and where the audio material had been recorded. They were only assigned with transcribing the sometimes vulgar content without receiving further instructions.The transcribers who came forward to Bloomberg after realizing the origin of the material they had been working on asked to remain anonymous for fear of losing their jobs.Facebook confirmed it had been using transcription services to improve the quality of its artificial intelligence software. It said contractors had been reviewing the transcription work carried out by the AI, only using the data gathered from users who chose the option to have their Messenger voice chats transcribed. However, due to an opaque privacy policy, users were lead to believe machines, not people carried out the transcription. Facebook said that the audio material reviewed by humans was masked to protect the users' identity, adding it halted the practice last week. Other tech giants developing their own AI don't shy away from such practices either. Amazon, Apple, and Google have all been under public scrutiny for collecting audio clips from users, transcribing them using AI technology, and later subjecting those clips to human review.In April, the news of Amazon employing thousands of workers in various countries to listen to Alexa voice requests broke. The company justified the act using the same explanation Facebook gave now - the human review was necessary for improving the software. Soon after, Google was put under the spotlight when some of its Dutch language audio snippets were leaked. Belgian broadcaster VRT NWS got hold of more than 1,000 recordings collected by the search engine company through its Google voice assistant. Some of the leaked audio clips contained personal information that could be used to identify the person speaking. Google said it has put this practice on pause worldwide while it investigates the Dutch leaks.Apple also adopted the practice of subjecting sensitive user information to human review without the users' knowledge, to develop its digital assistant Siri. The iPhone maker said it has stopped the practice for now but plans to reintroduce it after asking for explicit permission from users.Critics of this, apparently, widespread practice warn that once human beings process the information, there's no way of ensuring it stays contained."We feel we have some control over machines," Jamie Winterton, director of strategy at Arizona State University's Global Security Initiative told ABC News. "You have no control over humans that way. There's no way once a human knows something to drag that piece of data to the recycling bin."The Irish Data Protection Commission, the regulatory authority that oversees Facebook in Europe, said it was "seeking detailed information from Facebook on the processing in question."In the light of yet another user privacy violation, Facebook shares dropped 2.2% at 10:02 a.m. in New York trading.
By Ivana V.
·
August 15,2019
---
Leave your comment
Your email address will not be published.