Vodafone Backs Out of Facebook's Libra Cryptocurrency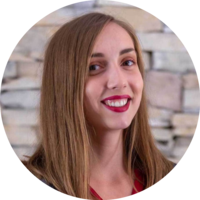 Telecommunications giant Vodafone became the latest in a string of companies to ditch Facebook's cryptocurrency project, Libra.
A Vodafone spokesperson said in a statement that the company was leaving the project in order to focus its resources on M-Pesa, a mobile money platform with a presence across a number of African countries.
"We have said from the outset that Vodafone's desire is to make a genuine contribution to extending financial inclusion," the Vodafone spokesperson explained. "We remain fully committed to that goal. At the moment, we believe we can most effectively bring affordable financial services to the world's poor by focusing on M-Pesa."
Vodafone joins payments giants Mastercard and Visa that withdrew from Libra last October following heavy scrutiny of Facebook's embattled digital currency from American regulators and politicians.
The bulk of the criticism centers on concerns over Libra's regulatory uncertainty and the apparent risks it poses to the financial system.
PayPal, eBay, Stripe, Mercado Pago, and Booking Holdings have also pulled out of the scheme, dealing a huge blow to Facebook's vision of a global currency.
But despite losing eight of its founding members, the Libra Association is projecting a positive outlook for the year ahead.
"The Association is continuing the work to achieve a safe, transparent, and consumer-friendly implementation of the Libra payment system," said the association's head of policy and communications, Dante Disparte.
About the author
Ivana V.
Ivana is a staff writer at SmallBizGenius. Her interests during office hours include writing about small businesses, start-ups, and retail. When the weekend comes, you can find her hiking in nature, hanging off of a cliff or dancing salsa.
More from news
As people continue to feel the effects of the pandemic, many small business owners are struggling to keep their businesses afloat. The US Congress is considering House Bill 3807 to help small businesses with a $42 billion relief package. Erika Polmar, the Independent Restaurant Coalition executive director, said this bill would be a "lifeline" for around 2,700 independent restaurants in Oregon that applied for relief last year but never received it. House Bill 3807 now has to pass the US Senate, and we've yet to see how much relief small businesses will actually receive. If this bill passes, it will provide much-needed relief to small businesses across the country. As Polmar said: "The future of our industry, the 216,000 jobs that restaurants and bars provide Oregonians, are in jeopardy if we don't replenish this fund." If voted in, House Bill 3807 would help the Restaurant Revitalization Fund and support many other businesses impacted by the pandemic. With this bill, small business owners could apply for grants to cover expenses such as payroll, rent, and utilities, letting them avoid getting unfavorable loans to keep their business running. This would be a massive relief for many small businesses that have been struggling to stay open during the pandemic. And although many of them are busy again, they are now facing serious problems with inflation. "All of those costs have skyrocketed. So, what you may have seen happening in 2019 as a really great banner night is now barely making ends meet," said Polmar. Dwayne Thomas, the president of the Live Events Coalition, commented on the bill, saying: "We're just in debt up to the hilt trying to stay open and relevant as now we're going back to work. We're going back to work amid a worker shortage, amid all kinds of supply chain issues, and we're going back to work quite quickly." He also said that the $13 billion would be allocated to different businesses and divided into three rounds. The first round of relief will go to those who lost 80% or more of their income within the past two years.
According to the most recent data from the Bureau of Labor Statistics, February 2022 saw significant job growth.
By Vladana Donevski
·
March 10,2022
Despite some progress over the years, the gender gap persists in finance programs at top business schools.
By Julija A.
·
February 08,2022
---
Leave your comment
Your email address will not be published.