Visa, MasterCard, PayPal and Other Major Companies Backing up Facebook's New Cryptocurrency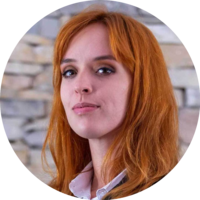 The social media giant is recruiting financial companies and eCommerce firms to back up the launch of Facebook's mysterious blockchain plan called "project Libra."
According to the Wall Street Journal's report, the project is getting support from companies such as PayPal, Visa, MasterCard, Uber, and other major players, though it's still unknown what role these businesses will play. After several indirect clues that the plan has finally been set in motion, Facebook has made it public that it intends to unveil its cryptocurrency next week and launch it next year. Allegedly, each of the partner firms invested $10 million into the project and created a governing body called the Libra Association.
The Libra Association will not have direct control over the new cryptocurrency, and neither will Facebook. They plan to enlist around 100 organizations to act as "nodes" in the network in order to limit any single company's control over the value of the currency.
Facebook intends to market the currency primarily to developing countries, where traditional financial institutions are unreliable, and charge extortionate fees for cross-border remittance. Caitlin Long, a Forbes writer and blockchain advocate, claims that the new "cryptocurrency will be a powerful force for good in developing countries." Given that third world countries often have unstable fiat currencies, Facebook could provide a store-of-value that is more reliable than the government-backed currencies.
The Facebook coin will be tied to several currencies and low-risk securities instead of just the U.S. dollar, and the company plans to provide a physical structure (in the form of ATM terminals), to make it easier for users to exchange the cryptocoin for fiat currencies.
Given the fact that Facebook is currently the target of an undergoing antitrust investigation, it's possible that the social media firm is soliciting help from various tech and financial companies in an attempt to appease antitrust regulators. Despite the involvement of these companies in the cryptocurrency plans, they won't be a direct part of the blockchain themselves without a bigger investment. To earn a place in the ledger, they will have to pay more than the initial $10 million.
Facebook has also been working with financial authorities across the board to avoid further regulatory scrutiny, and they plan to incorporate anti-fraud systems and identity verification.
It is still unclear how the coin will be used, but many experts believe that Facebook plans to allow users to purchase discounted goods from retailers, and transfer value directly from Facebook to retailers, cutting out banks and credit card companies from the process.
The rumors are heating up, but we'll have to wait until June 18 when the official announcement should paint a clearer picture of the situation.
About the author

Julija A.
Julia A. is a writer at SmallBizGenius.net. With experience in both finance and marketing industries, she enjoys staying up to date with the current economic affairs and writing opinion pieces on the state of small businesses in America. As an avid reader, she spends most of her time poring over history books, fantasy novels, and old classics. Tech, finance, and marketing are her passions, and she's a frequent contributor at various small business blogs.
More from news
As people continue to feel the effects of the pandemic, many small business owners are struggling to keep their businesses afloat. The US Congress is considering House Bill 3807 to help small businesses with a $42 billion relief package. Erika Polmar, the Independent Restaurant Coalition executive director, said this bill would be a "lifeline" for around 2,700 independent restaurants in Oregon that applied for relief last year but never received it. House Bill 3807 now has to pass the US Senate, and we've yet to see how much relief small businesses will actually receive. If this bill passes, it will provide much-needed relief to small businesses across the country. As Polmar said: "The future of our industry, the 216,000 jobs that restaurants and bars provide Oregonians, are in jeopardy if we don't replenish this fund." If voted in, House Bill 3807 would help the Restaurant Revitalization Fund and support many other businesses impacted by the pandemic. With this bill, small business owners could apply for grants to cover expenses such as payroll, rent, and utilities, letting them avoid getting unfavorable loans to keep their business running. This would be a massive relief for many small businesses that have been struggling to stay open during the pandemic. And although many of them are busy again, they are now facing serious problems with inflation. "All of those costs have skyrocketed. So, what you may have seen happening in 2019 as a really great banner night is now barely making ends meet," said Polmar. Dwayne Thomas, the president of the Live Events Coalition, commented on the bill, saying: "We're just in debt up to the hilt trying to stay open and relevant as now we're going back to work. We're going back to work amid a worker shortage, amid all kinds of supply chain issues, and we're going back to work quite quickly." He also said that the $13 billion would be allocated to different businesses and divided into three rounds. The first round of relief will go to those who lost 80% or more of their income within the past two years.
According to the most recent data from the Bureau of Labor Statistics, February 2022 saw significant job growth.
By Vladana Donevski
·
March 10,2022
Despite some progress over the years, the gender gap persists in finance programs at top business schools.
By Julija A.
·
February 08,2022
---
Leave your comment
Your email address will not be published.