Virgin StartUp Commits to Funding More Female-Owned Companies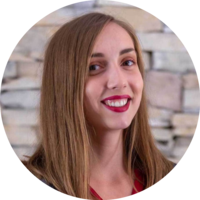 Virgin StartUp - the Virgin Group's non-profit that supports British entrepreneurs by providing funding and business advice - has pledged to invest equally in companies founded by men and women by the end of 2020.
The 50-50 gender investment initiative is driven by newly appointed chairwoman Linda Grant and recently promoted Managing Director Andy Fishburn.
Apart from backing businesses founded by women, Virgin StartUp aims to contribute to closing the gender gap by organizing a new program of women-led initiatives that includes business advice, guidance, and mentoring.
"The barriers have been well documented. It's now time to make a promise that will deliver a positive change for women entrepreneurs and the British economy as a whole," said Grant in the announcement.
Recent research points to the fact that men start twice as many companies as women in the U.K. Leveling the playing field could generate over $300 billion for the country's economy.
"We are committed to delivering on our 50/50 gender pledge and have worked with a number of external advisors to introduce a raft of women-focused initiatives that will address the barriers women face when starting up," Grant said.
Virgin StartUp is the first business funder in the U.K. that has made a commitment to promote equal financing for entrepreneurs of both sexes.
"I am really excited to be part of an organization that truly wants to make a positive difference. We strongly encourage other investors to do the same," Grand added.
The non-profit also announced it is teaming up with Genderscope - a Virgin StartUp backed consultancy company that organizes workshops, training and provides policy and legal counseling. Together, they will develop a comprehensive gender strategy, addressing key organizational areas.
Yael Nevo, Co-Director of Genderscope commended Virgin StartUp for progressive leadership and said she was happy to be working with an organization that takes gender equality seriously.
"Gender equality is a business sustainability issue and companies who prioritize it, set themselves at a great advantage. A growing body of research clearly demonstrates how gender equality and diversity lead to better decision-making processes, greater employee satisfaction and performance, improvement in productivity, economic growth and much more," Nevo said.
Meanwhile, in the U.S., a Silicon Valley Bank research shows that only 28% of startups have a female founder. However, efforts are being made to bridge this gap.
New York-based VC Female Founders Fund is striving to make more capital available to women who start their own companies. The organization launched a fund $27 million in May to help early-stage female-owned companies.
About the author
Ivana V.
Ivana is a staff writer at SmallBizGenius. Her interests during office hours include writing about small businesses, start-ups, and retail. When the weekend comes, you can find her hiking in nature, hanging off of a cliff or dancing salsa.
More from news
The US drive-thru restaurant franchise Checkers & Rally's closed a multimillion-dollar deal with Israeli startup Hi Auto and purchased its AI-based speech recognition software. The restaurant chain announced that it was implementing the technology in all the company-operated stores and most of the franchised locations. Hi Auto's technology will enable Checkers & Rally's customers to place their orders through an automated speech recognition system that reportedly has a 95% accuracy rate. The system is capable of recording changes in the order during conversations with customers and understands complex menus and even half-sentences. In short, the solution acts as the perfect employee who does not grow weary, never misses a day of work, is always polite, and never forgets to suggest upsells. The system helps solve the labor shortage problem in the US restaurant industry, which loses hundreds of thousands of employees each month. When compared to human employees, the software is able to take orders faster and handle more customers simultaneously without any errors. The move is seen as a strategic one by Checkers & Rally's, which has been struggling in recent years to keep up with the likes of major chains such as Wendy's, Burger King, and Jack in the Box. Along with investing in restaurant POS systems that streamline order management, Checkers & Rally's has also been upgrading its mobile app. The goal is to make it easier for customers to order and pay ahead without having to wait in line for the cash register. The deal is also a major achievement for Hi Auto, which was founded in 2019 by Zohar Zisapel and has raised $8 million to date. The company will now be able to scale its operations and widen its presence in the US market with one of the biggest fast-food companies as its client.
By Julija A.
·
March 18,2022
Pony.ai, a US- and China-based autonomous driving tech-startup company, reported on March 7, 2022, that its valuation had peaked at $8.5 billion.
By Julija A.
·
March 14,2022
On January 25th, New York and Tokyo-based startup Bokksu announced its Series A funding round raised $22 million.
By Julija A.
·
February 07,2022
---
Leave your comment
Your email address will not be published.