Virgin StartUp Commits to Funding More Female-Owned Companies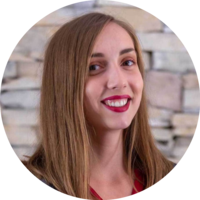 Virgin StartUp - the Virgin Group's non-profit that supports British entrepreneurs by providing funding and business advice - has pledged to invest equally in companies founded by men and women by the end of 2020.
The 50-50 gender investment initiative is driven by newly appointed chairwoman Linda Grant and recently promoted Managing Director Andy Fishburn.
Apart from backing businesses founded by women, Virgin StartUp aims to contribute to closing the gender gap by organizing a new program of women-led initiatives that includes business advice, guidance, and mentoring.
"The barriers have been well documented. It's now time to make a promise that will deliver a positive change for women entrepreneurs and the British economy as a whole," said Grant in the announcement.
Recent research points to the fact that men start twice as many companies as women in the U.K. Leveling the playing field could generate over $300 billion for the country's economy.
"We are committed to delivering on our 50/50 gender pledge and have worked with a number of external advisors to introduce a raft of women-focused initiatives that will address the barriers women face when starting up," Grant said.
Virgin StartUp is the first business funder in the U.K. that has made a commitment to promote equal financing for entrepreneurs of both sexes.
"I am really excited to be part of an organization that truly wants to make a positive difference. We strongly encourage other investors to do the same," Grand added.
The non-profit also announced it is teaming up with Genderscope - a Virgin StartUp backed consultancy company that organizes workshops, training and provides policy and legal counseling. Together, they will develop a comprehensive gender strategy, addressing key organizational areas.
Yael Nevo, Co-Director of Genderscope commended Virgin StartUp for progressive leadership and said she was happy to be working with an organization that takes gender equality seriously.
"Gender equality is a business sustainability issue and companies who prioritize it, set themselves at a great advantage. A growing body of research clearly demonstrates how gender equality and diversity lead to better decision-making processes, greater employee satisfaction and performance, improvement in productivity, economic growth and much more," Nevo said.
Meanwhile, in the U.S., a Silicon Valley Bank research shows that only 28% of startups have a female founder. However, efforts are being made to bridge this gap.
New York-based VC Female Founders Fund is striving to make more capital available to women who start their own companies. The organization launched a fund $27 million in May to help early-stage female-owned companies.
About the author
Ivana V.
Ivana is a staff writer at SmallBizGenius. Her interests during office hours include writing about small businesses, start-ups, and retail. When the weekend comes, you can find her hiking in nature, hanging off of a cliff or dancing salsa.
More News
Kaiyun Motors, a producer of mini electric vehicles from China, has been selling its tiny electric pickups in the U.S. and Europe since May 2019, cracking two of the world's toughest markets as car sales decline in China.Even though Kaiyun Motors' sales in these two competitive markets have been modest so far with less than a hundred vehicles sold since May, the company founder Wang Chao is optimistic about attracting new customers in the following months.The Chinese manufacturer has been around since 2014 and produces a small pickup truck called model called Pickman. The miniature electric vehicles, which can develop a maximum speed of 30 miles per hour, have found its buyers mostly in California, France, Spain, and Sweden. In the U.S., Kaiyun Pickman sold 40 units, and another 30 were shipped to Europe.Despite slow sales in the first few months of breaking into the U.S. market, Kaiyun Motors aims to sell between 3,000 and 4,000 vehicles in the country by the end of next year. When it comes to European sales forecasts, the carmaker refrained from making any predictions.The Pickman model can be purchased in the U.S. for the affordable price of $7,999, which includes a 25% import tax. The company decided to offer the same price to its European customers even though it pays zero tax to export to Europe. However, Kaiyun Motors needs to make some adjustments to the tiny pickup before it is approved for driving on public roads in the EU."Mini-electric vehicles are more than enough to meet consumers' daily needs," Wang Chao told Bloomberg in an interview back in January, when he announced the firm got approved for selling in the states.American consumers, accustomed to large gasoline-powered pickups like the Ford F-250 which can haul more than 2,200 lbs at a 100-miles-per-hour speed, might disagree with this statement. On the other hand, Pickman comes with a much more affordable price tag than the Ford F-250 (with a price tag of $33,000). Moreover, it can manage trips around large construction sites, farms, and plants.Low-speed electric vehicles, powered by cheaper lead-acid batteries than its normal-sized counterparts, are prevalent in China. In 2017, the Chinese bought nearly 1.8 million such cars, which is equal to double the sales of regular electric vehicles like Tesla during the same period. Kaiyun Motors has sold around 4,900 models of Pickman in China this year.
By Ivana V.
·
July 26,2019
Gusto, a SaaS company that provides cloud-based payroll, benefits, and human resource management solutions to small businesses, has announced earlier today that it raised $200 million in series D funding, at a valuation of $3.8 billion.The San Francisco-based startup attracted new investors like Fidelity Management & Research Company, and Generation Investment Management while keeping its previous backers T. Rowe Price Associates Inc., Dragoneer Investment Group, and General Catalyst.One year ago, the company was valued at $2 billion when it raised $140 million in round C. The HR platform geared at small business owners has amassed more than $516 million since it was founded by Edward Kim, Josh Reeves, and Tomer London in 2012.Since its inception, Gusto's self-described "people platform" has been addressing a number of HR-related functions like providing payroll services, employee onboarding, time tracking, retirement, and in recent years, health insurance. It also offers team management tools.The human resources platform currently employs more than 1,000 workers, with its Denver office being the largest. Established in 2015, the Denver branch currently boasts 600 employees. According to Gusto's CEO and co-founder Josh Reeves, the company will use a portion of the newly raised funds to double the staff in Denver, grow its Bay Area team, and open up a new Research and Development office in New York City."We're excited about being in NY, and that's all about accessing more technical talent, particularly in the financial services area, but also in general in the city's growing tech ecosystem," Reeves told Crunchbase News.He added the company plans on investing "quite a bit" in developing fintech by adding more functionality to the getting-paid-early feature of its software. Another substantial part of the money raised will be invested in services that help small businesses offer health insurance to their workers. "Healthcare in America is pretty complex. Over time we want to make healthcare more accessible," said Reeves. "I feel like the scale is just beginning for us. Only 50% of small businesses make it to year five. We would love to increase the longevity for small businesses." Apart from announcing the capital raise, Gusto also shared the news of welcoming Anne Raimondi, a SaaS industry veteran with more than 20 years of experience in scaling technology businesses, to its Board of Directors.In fact, the company has been rounding out its executive team since last year's round C. Danielle Brown, who was Google's Chief Diversity and Inclusion Officer, has recently joined Gusto in the role of Chief People Officer whereas Fredrick Lee, the former Chief Information Security Officer at Square, has become the new CISO.
By Ivana V.
·
July 13,2020
Starting a company and growing in until it reaches national or even global success is a dream all entrepreneurs share. But what is the differentiating factor between thriving and failing startups? A longitudinal study by Startup Genome explains.Since 2010, Startup Genome's Bjoern Lasse Herrmann and Max Marmer collected and analyzed a comprehensive data set on over 34,000 companies to determine what are successful startups doing differently from the rest.Herrmann and Marmer concluded that the main reason startups fail is premature scaling. On the other hand, successful startups master the art of balancing numerous internal and external variables simultaneously, often in uncertain and volatile environments.According to their study, the most prominent challenge startups face is balancing the so-called 'inner and outer dimensions' of a newly founded business. The outer dimensions are best summarized by traction while the inner dimensions are five-fold, and they refer to the product, team, finance, legal, and customer relations.The results of Startup Genome's research indicate that when inner dimensions outgrow outer ones, companies scale prematurely and become what Herrmann and Marmer classify as 'inconsistent companies.' By contrast, the startups that scale properly are what they consider 'consistent.'Seven stages of startup developmentThe discovery phase is characterized by determining whether the company is solving a meaningful problem or not and whether it was solved in an adequate manner. This is followed by the validation phase, in which the focus is to confirm, using qualitative and quantitative metrics, that the product has a passionate, early-adopter user base.In the efficiency phase, the company prepares for scaling by optimizing a long conversion funnel. Refining the business model, company culture, and financing plans are the main tasks in this stage. If the previous steps are performed correctly, the company is likely to grow exponentially in the scaling phase. Sustain, maintain, and decline phases are the final three in the lifecycle of a startup, as defined by Herrmann and Marmer.Main differences between consistent and inconsistent startupsGrowth is a sign of progress, but it needs to come at the right time. Expanding too much too quickly is a mark of inconsistent startups. According to the Startup Genome study, inconsistent companies grow 10-12 times faster than their consistent counterparts during the discovery stage, and 1.5-2 times faster in the validation stage. However, this tendency halts in the crucial efficiency and scaling phases, when inconsistent startups grow 16-26 slower in comparison with consistent companies.Staff also matters, the study suggests. In successful companies, the team size stays relatively constant through the discovery, validation, and efficiency stages, growing at the scale stage. Unsuccessful startups tend to take on too many workers before the scaling phase, only to lose them at the crucial scaling phase.Another critical indicator that a startup is developing too fast is the amount of funding it raises at each lifecycle stage. Inconsistent startups raise three times more money in the efficiency stage and eighteen times less money in the scale stage.According to the study, the number of paid users in the discovery and validation phases differentiates consistent companies from inconsistent ones. Startups that scale prematurely have 75% more paid users in those first two stages compared to consistent startups. Consistent startups have 50% more paid users in the scale stage than inconsistent startups.Finally, outsourcing product development in early stages bodes ill. On average, inconsistent startups outsourced 11% of product development in the discovery and 19% in the validation phase. Consistent startups outsourced only 3 to 4% over the same period.
By Ivana V.
·
August 06,2020
---
Leave your comment
Your email address will not be published.