Veho Raises $125M in Series A, Reaches Unicorn Status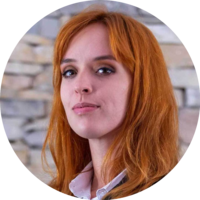 Veho, a next-day package delivery startup, reached a $1 billion valuation. This latest funding round has brought Veho's total raised capital to $130 million.
Veho works to change how quickly and transparently packages arrive at customer doors. The main advantage of its delivery system is real-time communication throughout the process. Furthermore, it allows customers to dictate where and how they want their packages delivered.
The company's main competitor is Amazon, the king of order-fulfillment software companies. Amazon has a grip on more than 50% of the last mile market. However, there is still an opportunity here for the remaining 50% of eCommerce stores that want to offer a faster delivery time frame than Amazon's 7-10 business days.
Through Veho, driver-partners stay in touch with the customers and let them know when the package will be delivered. The customers can change the delivery time or address, or provide additional delivery information in real time.
Veho is already operating in 14 US states but plans to expand to 50 in 2022. The latest funding round will help them achieve this goal, as well as improve their technology, grow the team, and scale further. The latest round was led by General Catalyst and was joined by Construct Capital, Bling Capital, Origin Ventures, and Fontinalis Partners.
Itamar Zur, Veho's co-founder and CEO, said that Veho is no longer a small operation but a fast-growing platform: "Customer experience is changing in front of our eyes, and other than speed and communication, what brands want to provide is visibility and data. We think it is the perfect time to take in more capital to continue to grow at a phenomenal rate."
Veho is not the only company working on solving the same problem: Deliverr, Bringg, Coco, and Zoomo are just some of the companies raising additional funds to tackle it. Walmart also introduced a similar option, Walmart GoLocal. The overall last-mile delivery market was valued at $108 billion last year and is expected to grow to nearly $150 billion by 2025.
"In an increasingly competitive eCommerce space, there are tons of companies looking for similarly fast delivery as Amazon, but lack the scale to do it," Zur said. "Veho levels the playing field for these brands."
About the author

Julija A.
Julia A. is a writer at SmallBizGenius.net. With experience in both finance and marketing industries, she enjoys staying up to date with the current economic affairs and writing opinion pieces on the state of small businesses in America. As an avid reader, she spends most of her time poring over history books, fantasy novels, and old classics. Tech, finance, and marketing are her passions, and she's a frequent contributor at various small business blogs.
More News
Marketplacer, a tech platform that helps brands, retailers, and other businesses develop their marketplaces, has raised a new round of funding.
By Julija A.
·
December 13,2021
Fintech startup Bankjoy has recently announced the official launch of its new powerful business banking platform.
By Julija A.
·
December 09,2021
Wholesale online marketplace Faire has raised $400 million in its third funding round, which brings the company's valuation to $12.4 billion.
By Julija A.
·
January 20,2022
---
Leave your comment
Your email address will not be published.