Utah Gets New Small Business Global Trade Center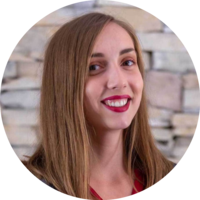 Small business owners in Utah have something to look forward to—the opening of Utah Small Business Development Center Network's Global Trade Center.
Salt Lake Community College's Miller Business Resource Center announced the news on Monday, claiming that the new trade center will offer resources and education for small business owners and entrepreneurs. It will work in collaboration with the old SLCC Global Business Center that was established in 2007.
Jim Herrin, the Salt Lake region director of the Utah Small Business Development Center, explained that their aim is to have more businesses find out about the global trade, and establish international training programs.
The Utah network is funded by the state of Utah, the agency, and local colleges and universities, Herrin claims, and the program is hiring experts focused exclusively on helping small businesses run smoothly. They will offer person-to-person assistance across all industries and help both established companies and entrepreneurs looking to get started. This can provide an incentive that will help them grow and become more successful.
Small businesses are the backbone of the American economy. While only 1% of them export goods, those companies are responsible for one-third of total US global exports, according to the Department of Commerce. Utah alone exported $11.6 billion in goods in 2017, and small businesses accounted for 49% of that share. It can be difficult for small firms to find the capital to fulfill foreign purchase orders, and it's even more difficult for them to connect to overseas buyers. That's why these educational programs are so essential in promoting a healthy economy.
US products are considered premium in many countries, so it can sometimes be easier for small businesses to establish themselves in foreign markets than at home. There is less competition, and with the right kind of training, a company can start thriving in a fairly short amount of time.
This kind of success can also attract foreign investors and bring in even more profits that help the local market and increase the standard of living for everybody. Through international trade, Utah's economy can continue to evolve and create more jobs and opportunities for its citizens.
The new global trade center can help to identify international trade opportunities and, what's more, teach business owners how to respond and make the best of them. It can also give access to grants and provide the needed capital to get in contact with foreign buyers.
With this new network of connections and resources, Utah's small businesses can enjoy a new era of growth and prosperity.
About the author
Ivana V.
Ivana is a staff writer at SmallBizGenius. Her interests during office hours include writing about small businesses, start-ups, and retail. When the weekend comes, you can find her hiking in nature, hanging off of a cliff or dancing salsa.
Leave your comment
Your email address will not be published.