US Tech Startups Quiver in Fear of the China Trade War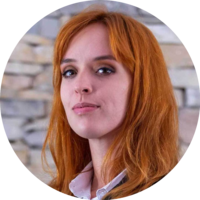 According to the 2019 Startup Outlook Report, 50% of US startups are concerned that trade policy between the US and China will hurt their businesses. What's more, 33% are somewhat worried, while 17% are very concerned.
This rising anxiety is due to China's 'Made in China 2025' plan, a strategic project issued by the Chinese Premier Li Keqiang and his cabinet in May 2015. In short, China is working towards producing the highest value products and services and becoming a high-tech manufacturing superpower. The industries in for a makeover include information technology, AI, IoT, robotics, and others.
How will China achieve this goal? Firstly, China's domestic content of core materials will increase to 40% by 2020 and 70% by 2025. They also plan on investing in quality-driven product innovation as opposed to production. Secondly, China is investing heavily in Russian and European US competitors.
'Made in China 2025' Plan For Tech World Domination
China has more Unicorn companies than the US, in spite of the US being the primary source of venture capital, according to a Churnbase study. In 2014, 150 scientists and scholars drew up the 2525 plan, under the supervision of the Ministry of Industry and Information Technology.
Miao Wei, China's industry and information technology minister, stated for the South China Morning Post that it would take at least 30 years for China to become a manufacturing superpower. Still, the desire to keep up with the US and eventually surpass their tech monopoly is part of President Xi Jinping's "Chinese dream" and a matter of national pride.
The Threat of Cyber Attacks and the Theft of Intellectual Property
US startups and powerful corporations alike are raising eyebrows at China's ambition, focusing particularly on the threat of cyber warfare and the theft of intellectual property. In 2015, presidents Obama and Xi Jinping reached an agreement that they would end mutual industrial espionage. According to a 2016 report by FireEye, China honored this agreement, with the number of Chinese cyber attacks on the US falling by 83%.
In 2018, president Trump cut the deal off. According to an NSA spokesperson, digital attacks against the United States' financial, transportation, energy, and healthcare sectors have been on the rise after a brief ceasefire. Right now, According to a Time magazine article, 70% of America's corporate intellectual property theft is believed to originate from China.
China Investing in US Competitors
Small businesses survival rate, currently at 30% past the 10-year milestone, might drop because of this economic shift, with competition rising overseas.
After Huawei, the world's largest manufacturer of telecommunications equipment, was blacklisted by US companies, tensions rose significantly. The US stated that they would refuse to supply Huawei with goods and services, threatening to choke off China's access to key technologies.
Soon after, Beijing announced it would release a similar list of "unreliable" foreign entities, and even stop supplying the US with rare earths and other resources. China also resorted to investing a bucketload of capital into US competitors from Russia and Europe.
In the most recent case, Chinese fintech startup Pingpong announced they would invest over €100 million ($113 million) in Luxembourg startups in the coming years. The immense funding will drive collaboration between Luxembourg and Pingpong on various fronts, such as Chinese exports to the EU, Pingpong's local payments, and online banking projects.
Also, China's Alibaba and Russia's RDIF sovereign wealth fund plan on investing $100 million in a shared, Russian venture. The plan is for Megafon, the Russian mobile phone operator to sell a9.97% stake in internet group Mail.ru to Alibaba. Megafon will also get 24.3% in the JV, with Mail.ru will adding its Pandao e-commerce business to the JV and $182 million in cash.
The Consequences for US Tech Startups
An innovation-powered US economy is aware of the Chinese threat. According to a 2018 Global Startup Ecosystem Report, advanced manufacturing and robotics are the most lucrative tech subcategory at a growth rate of 189.4%. With the US attempting to stay at the forefront of global technology, the threat of data breaches and intellectual property theft could be truly damaging to startups and technology leaders. The cyber attack deal has long been abandoned, and we are yet to see a Huawei sales ban backlash. The consequences of potential Chinese rise to tech power is unlikely to affect US startups at the current time. Still, the more successful startups striving for unicorn-status are already falling behind and facing an uncertain future in several decades' time.
About the author

Julija A.
Julia A. is a writer at SmallBizGenius.net. With experience in both finance and marketing industries, she enjoys staying up to date with the current economic affairs and writing opinion pieces on the state of small businesses in America. As an avid reader, she spends most of her time poring over history books, fantasy novels, and old classics. Tech, finance, and marketing are her passions, and she's a frequent contributor at various small business blogs.
More from news
The US drive-thru restaurant franchise Checkers & Rally's closed a multimillion-dollar deal with Israeli startup Hi Auto and purchased its AI-based speech recognition software. The restaurant chain announced that it was implementing the technology in all the company-operated stores and most of the franchised locations. Hi Auto's technology will enable Checkers & Rally's customers to place their orders through an automated speech recognition system that reportedly has a 95% accuracy rate. The system is capable of recording changes in the order during conversations with customers and understands complex menus and even half-sentences. In short, the solution acts as the perfect employee who does not grow weary, never misses a day of work, is always polite, and never forgets to suggest upsells. The system helps solve the labor shortage problem in the US restaurant industry, which loses hundreds of thousands of employees each month. When compared to human employees, the software is able to take orders faster and handle more customers simultaneously without any errors. The move is seen as a strategic one by Checkers & Rally's, which has been struggling in recent years to keep up with the likes of major chains such as Wendy's, Burger King, and Jack in the Box. Along with investing in restaurant POS systems that streamline order management, Checkers & Rally's has also been upgrading its mobile app. The goal is to make it easier for customers to order and pay ahead without having to wait in line for the cash register. The deal is also a major achievement for Hi Auto, which was founded in 2019 by Zohar Zisapel and has raised $8 million to date. The company will now be able to scale its operations and widen its presence in the US market with one of the biggest fast-food companies as its client.
By Julija A.
·
March 18,2022
Pony.ai, a US- and China-based autonomous driving tech-startup company, reported on March 7, 2022, that its valuation had peaked at $8.5 billion.
By Julija A.
·
March 14,2022
On January 25th, New York and Tokyo-based startup Bokksu announced its Series A funding round raised $22 million.
By Julija A.
·
February 07,2022
---
Leave your comment
Your email address will not be published.