US Small Businesses To Receive $10B Help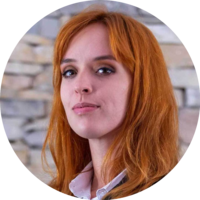 The US government plans to allocate $10 billion to help small businesses in underserved communities - racial minorities, veterans, and rural communities - and initiate a wider economic recovery from the pandemic.
Money will be directed to states, territories, and tribal governments by the State Small Business Credit Initiative. It will be used for programs that invest in new or expanding companies and motivate private lenders to issue loans to small businesses.
According to Adair Morse, the Treasury Department's deputy assistant secretary of capital access, the $10 billion program is more than six times larger than the previous one.
The funds will be allocated from the $1.9 trillion COVID-19 relief package Congress passed in March 2021. The Treasury Department expects payments to start in Q1 2022.
The White House is facing pressure to demonstrate progress in addressing wealth inequality and racial injustice concerns. The program has an objective to develop a business sector that "does not leave people with good ideas and entrepreneurial energy behind because of where they want to start their business or the color of their skin or any other unacceptable barrier," said a senior adviser to President Biden Gene Sperling.
According to some Republicans, the $10 billion program is unnecessary as more than $1 trillion in federal funding has already been allocated to small businesses throughout the COVID-19 pandemic.
"The programs are there. It's a matter of making the businesses aware," said Rep. Blaine Luetkemeyer, the ranking member of the House Small Business Committee, when addressing the matter of accessing already existing federal programs for small businesses.
A deeper analysis shows that the PPP loans in 2020 weren't received proportionally by businesses in low-to-moderate-income areas. Furthermore, in areas where the majority of the population is Hispanic, Black, or Native American, there were fewer PPP loans on average. Also, survey data from the Federal Reserve has found that small businesses owned by minorities are not as likely to receive funding as white-owned ones.
The State Small Business Credit Initiative will, at first, reserve $1.5 billion for businesses owned by economically and socially underprivileged people. Companies with less than 10 employees will have another $500 million set aside in addition to the $1.5 billion, making this an excellent opportunity for new businesses to finance their growth without going into debt.
About the author

Julija A.
Julia A. is a writer at SmallBizGenius.net. With experience in both finance and marketing industries, she enjoys staying up to date with the current economic affairs and writing opinion pieces on the state of small businesses in America. As an avid reader, she spends most of her time poring over history books, fantasy novels, and old classics. Tech, finance, and marketing are her passions, and she's a frequent contributor at various small business blogs.
More News
From January 1, all freelancers, independent contractors, and small business owners will have to follow a new tax rule.
By Julija A.
·
March 14,2022
It's a tradition started by American Express in 2010, right after the Great Recession, to support small businesses and motivate customers to shop with their locals.
By Julija A.
·
January 20,2022
As the US successfully overcomes many of the challenges brought on by the COVID-19 pandemic, it seems like the right time for entrepreneurs to launch their businesses.
By Julija A.
·
October 15,2021
---
Leave your comment
Your email address will not be published.