US Small Business Job Growth Rate Holds Pace in May After Surge in April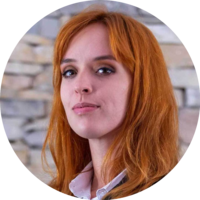 The US job growth rate remained largely unchanged in May, based on payroll data provided by approximately 350,000 Paychex clients. The Paychex | IHS Markit Small Business Employment Watch May report reveals that the Small Business Jobs Index has experienced a slight decrease, slowing 0.07% month-on-month. Additionally, as a result of part-time and hourly workers with lower wages reentering the workforce, weekly earnings growth fell below 3%.
"Small businesses are struggling to return to normal operations and expand due to labor shortages," said IHS Markit's chief regional economist, James Diffley, and added that the Small Business Jobs Index held steady in May.
Hiring challenges are still present nationwide. Job growth decline in the construction industry has significantly affected the positive momentum seen over the last few months, according to Martin Mucci, Paychex's CEO and president. Mucci also added that the low availability and high cost of building materials dragged the construction job growth down by 1.78% in May.
On the other hand, with more people dining out and going on vacations across the United States, both job growth and wages in the industries of leisure and hospitality have rebounded significantly. These sectors have gained 1.94% in May and 12.4% during the past quarter.
The May report also reveals that the national index has gone up 4.58% over Q1 2021, driven mainly by the lower employment comparison level the economy saw last year. Overall, the national index has managed to bounce back to prepandemic levels, even though early 2020 data indicated small business job growth had slightly declined since 2017.
With Texas claiming the top ranking among states for job growth rates, the South of the country has remained a clear leader of all regions in small business job growth. Meanwhile, the West was the only region with positive gains in May and has improved for the third month in a row. Additionally, for the first time since 2019, the West has overtaken the Midwest and become the runner-up among US regions.
About the author

Julija A.
Julia A. is a writer at SmallBizGenius.net. With experience in both finance and marketing industries, she enjoys staying up to date with the current economic affairs and writing opinion pieces on the state of small businesses in America. As an avid reader, she spends most of her time poring over history books, fantasy novels, and old classics. Tech, finance, and marketing are her passions, and she's a frequent contributor at various small business blogs.
More from news
For two years, eCommerce sales in the US have been flourishing, as people stayed home to avoid crowded areas.
By Danica Jovic
·
March 24,2022
Let's talk about some small business trends that the COVID-19 outbreak spearheaded that will almost certainly continue in 2022.
By Julija A.
·
March 14,2022
The US government plans to allocate $10 billion to help small businesses in underserved communities and initiate a wider economic recovery from the pandemic.
By Julija A.
·
March 01,2022
---
Leave your comment
Your email address will not be published.