US Retail Sales Rose by 0.7% in the August-September Period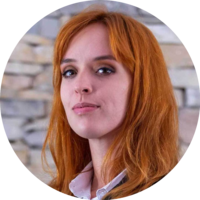 The revitalization of the previously struggling retail sector and the recovery of the US economy seem to be continuing in the second half of 2021. According to data from the National Retail Federation, retail sales rose by 0.7% from August to September, significantly surpassing the Dow Jones estimate of a 0.2% increase.
The 0.7% uptick excludes sales at automobile dealers, gasoline stations, and restaurants. With the release of these latest figures, the unadjusted year-over-year growth sits at 11%. Sales of sporting goods increased by 3.7%, while sales of general goods witnessed a jump of 2%. Furthermore, clothing sales increased by 1.1%, while beverage sales grew 0.7% over the same period.
In total, sales were up 13.9% compared to last year, or 15.6% if you exclude auto sales.
These figures came as a surprise, as there were several factors that were expected to significantly slow down retail sales. The first one was the termination of COVID-19 benefits, which had kept consumer demand alive throughout the bulk of the pandemic. When COVID-19 assistance stopped, sales were expected to drop as a result.
On top of this, the ongoing global supply chain problems - which persist even without a ship stuck in the Suez Canal - brought most analysts to predict that consumption would recede. These supply chain issues have not only left local stores and supermarkets dry, but have caused the fulfillment of many online shopping orders to slow down or completely stop.
Lastly, the outbreak of the Delta variant, which caused spikes in both death and hospitalization rates, was expected to temper holiday shopping aspirations among consumers.
Natalie Kotlyar, the national leader of BDO's retail and consumer products practice, offered some explanations for this surprising sales jump: "Students heading back to school and workers returning to the office are likely the catalysts for the increased retail sales. People who are back to working in a downtown office may be taking more shopping trips on their lunch break or after work. With school back in session and many teens vaccinated, parents may also be more comfortable allowing their teens to take shopping trips to the mall."
However, while this increase in sales was surprising, and in spite of COVID-19 infection rates slowly declining, some analysts believe these sales increases are bound to slow down.
Andrew Hunter, a senior economist from Capital Economics, said: "Services spending may see some renewed strength over the next couple of months, as virus cases continue to drop back. But with goods shortages likely to persist, and the resulting surge in prices eating into real incomes, we expect consumption growth to remain subdued."
About the author

Julija A.
Julia A. is a writer at SmallBizGenius.net. With experience in both finance and marketing industries, she enjoys staying up to date with the current economic affairs and writing opinion pieces on the state of small businesses in America. As an avid reader, she spends most of her time poring over history books, fantasy novels, and old classics. Tech, finance, and marketing are her passions, and she's a frequent contributor at various small business blogs.
More from news
According to Mastercard SpendingPulse, a platform that helps track and visualize consumer spending patterns, US holiday sales shot up 8.5% compared to last year.
By Damjan Jugovic Spajic
·
December 29,2021
Retail store visits on the final Saturday before Christmas dropped by 26.3% in 2021, compared to 2019.
By Julija A.
·
December 27,2021
More consumers decided to visit brick-and-mortar stores and retail chains to shop over the Thanksgiving weekend and fewer shopped online.
By Julija A.
·
January 20,2022
---
Leave your comment
Your email address will not be published.