US Housing Market Hotter Than Last Year, California Is Hottest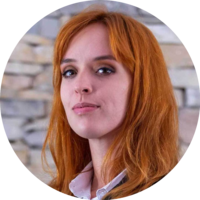 Movoto by OJO, a residential real estate search site, released a report stating that the US housing market kept up its momentum in December 2021, with some 40% of homes fetching more than their listing price.
The figures are still down from the 41.1% achieved in November, and significantly lower than last summer's feverish real estate market. However, if we compare it to 2020 data, it's evident that this apparent cooldown is still plenty hot: In December 2020, "only" 30.9% of houses sold above their list price.
The same report revealed the hottest and coolest housing markets in the US by state: "San Francisco, California, remained the nation's most competitive metro — with 66.9% of homes selling above list price. Homes in San Francisco sold for, on average, $96,630 above list price."
With 55.9% of properties going above their catalog price, San Diego follows in San Francisco's footsteps, with an average increase of $10,929 per house.
As mentioned, most of the hottest housing markets are in California: 54.9% of houses sold in Los Angeles in December did so above their list price, as well as 51.7% of those in Sacramento. Boston, MA, and Manchester, NH, snagged the only East Coast spot in the top five, with 53.5% of houses fetching more than their asking price.
At the other end of the spectrum, Norfolk, Portsmouth, and Newport News in Virginia are at the bottom of the market heat list. On average, just 5.13% of the houses there sold above the asking price. This actually represents a 1.08% increase year-over-year, but these fluctuations are still very modest, so Virginia's sales agents might want to employ some new tactics - e.g., top-notch real-estate CRM software.
Mobile in Alabama and Pensacola, Florida were tied as second-to-last. However, those markets were still significantly hotter than Virginia: 23.1% of properties sold for more than the asking price. The Fort Myers-Naples, Miami-Fort Lauderdale, and West Palm Beach-Fort Pierce areas in Florida all had similar results: 24.14%, 24.86%, and 27.03%, respectively.
About the author

Julija A.
Julia A. is a writer at SmallBizGenius.net. With experience in both finance and marketing industries, she enjoys staying up to date with the current economic affairs and writing opinion pieces on the state of small businesses in America. As an avid reader, she spends most of her time poring over history books, fantasy novels, and old classics. Tech, finance, and marketing are her passions, and she's a frequent contributor at various small business blogs.
More News
In 2021, the prices of wholesale products rose by 9.7%, reflecting the highest consumer inflation in the last 40 years.
By Danica Djokic
·
January 19,2022
Despite disruptions and challenges posed by the Omicron variant of COVID-19, unemployment continues to decline.
By Julija A.
·
January 13,2022
The Producer Price Index for final demand jumped 9.6% during the year, after increasing 0.8% in November.
By Julija A.
·
July 12,2022
---
Leave your comment
Your email address will not be published.