Unemployment Benefits Fraud on the Rise with $200 Billion Stolen During Pandemic: Security Firm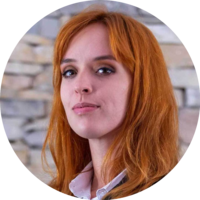 Fraudsters are exploiting the COVID-19 pandemic and have stolen billions in unemployment benefits, according to a computer security firm.
ID.me is a company that verifies the identities of approximately 75% of the workforce in 19 states. It reports that $200 billion worth of federal assistance for unemployment benefits during the pandemic may have been fraudulent. Based on data relating to fraud rates before the pandemic, the official government estimate of $63 billion is three times smaller than ID.me's estimate.
Criminals commit fraud by stealing people's personal data in 20% of cases. The other most common types of fraud are committed through social engineering (10%) and face matching (2.5%), where criminals attempt to use an image, video, or "mask" of their victim. ID.me says at least 30% of claims to the Pandemic Unemployment Assistance program, which the Federal Government unrolled to assist self-employed Americans, have been fraudulent.
After the Paycheck Protection Program, unemployment benefits, and stimulus checks, fraud relating to unemployment benefits is the fourth "largest spending program," according to the American Enterprise Institute. The federal government has spent $557 billion in total on unemployment benefits, and as much as 36% of that could be the result of fraudulent claims. Even the original government estimate of $63 billion and the 10% error rate surpasses the funds allocated to food stamps or vaccine and treatment development.
The states with the highest unemployment benefits - California, Washington, and Massachusetts - are the primary targets for fraud. According to government officials, out of $11.4 billion in unemployment benefits paid in California during the pandemic, 10% has involved fraud, while another 17% is under investigation.
Washington state has identified 122,000 suspected and fraudulent claims for unemployment benefits, amounting to $600 million, according to a report filed by the Office of the Washington State Auditor. The Massachusetts Department of Unemployment Assistance has reported that $687 million in claims have been fraudulent.
The American Rescue Plan was recently passed by congress, allocating $209 billion to unemployment out of the total $1.8 trillion. A further $94.3 billion was allocated to expanding eligibility for COVID-19 support payments.
Currently, 18.2 million Americans are collecting unemployment aid, while 770,000 applied for assistance the first time in March this year.
About the author

Julija A.
Julia A. is a writer at SmallBizGenius.net. With experience in both finance and marketing industries, she enjoys staying up to date with the current economic affairs and writing opinion pieces on the state of small businesses in America. As an avid reader, she spends most of her time poring over history books, fantasy novels, and old classics. Tech, finance, and marketing are her passions, and she's a frequent contributor at various small business blogs.
More News
The COVID-19 pandemic has created severe congestion in the shipping industry, with dozens of cargo ships anchored just off the coast of California unable to offload their cargo. The pandemic disrupted the global supply chain at the start of 2020. As a result, factories were closed across China, meaning they weren't able to deliver goods to the American market. At the same time, strict lockdowns changed shopping habits drastically. Demand for home fitness equipment, consumer electronics, and home improvement gear increased orders from US companies to Asian factories, creating congestion in ports and freight transport centers. More than 40 freighters were forced to wait their turn to dock into the LA and Long Beach ports in January. The problem has continued to this day and shows no signs of subsiding. Because of these delays, businesses have had to wait months to receive goods from China instead of weeks, as was the case before the pandemic. "With this type of backlog, it will take several weeks to work through that. It doesn't go away. And new ships are sailing to the US even as we speak," Shanton Wilcox from PA Consulting said. According to Kip Louttit, executive director of the Marine Exchange of Southern California, the problem extends to dry land. That's because more than 8,000 trucks are required to unload a single freight ship. "When you have more cargo, you have a less efficient cargo moving system. The pandemic itself is also slowing down the flow of goods, sidelining workers in warehouses at the ports," Louttit said. This supply distribution bottleneck is more disruptive for smaller businesses that can't afford air freight. Larger companies that can move their production away from China have been less likely to feel the effects. Supply chain impediments also have an effect on exports, as unloaded containers are sent without being filled with US goods. Delays in container scheduling result in manufacturers having to wait between four and six weeks before loading their goods onto the ship.
By Julija A.
·
March 26,2021
Mortgage rates have continued to climb for the fifth week in a row, resulting in a nine-month high. The latest data released by Freddie Mac on the 18th of March shows that the average 30-year fixed-rate mortgage has jumped to 3.09%, the highest it has been since June of 2020. The 15-year fixed-rate mortgage followed suit at 2.40%. The 30-year rate was at 3.05% the week before, and it started 2021 at 2.65%. The 15-year rate started the year at 2.16% and was at 2.38% the week earlier. "As expected, mortgage rates continued to inch up but are still hovering around 3%, keeping interested buyers in the market," according to Sam Khater, a chief economist at Freddie Mac. While the rates for mortgages and refinancing have increased, they are still at historic lows. This has resulted in fixed-rate mortgages offering better value than adjustable-rate mortgages, which may see further increases as the economy recovers from the effects of the COVID-19 pandemic. Experts expect rates to rise throughout the year due to the expected economic recovery and stabilizing actions taken by the Federal Reserve Even though the Federal Reserve doesn't adjust mortgage rates, the policies it enacts may influence them. The Federal Reserve has been buying bonds during the pandemic, and it has consistently spent $120 billion per month, which has had a stabilizing impact on mortgage rates. "Economic signs are pointing toward a post-pandemic return to normality, a welcome development as spring approaches. While we expect rates to remain favorable, especially in light of historical trends, the upward move is capping many buyers' budgets and trimming their ability to qualify for more expensive homes," George Ratiu, senior economist at Move, Inc, said. With record-low interest rates, 2020 saw a significant increase in mortgages and refinancing. Mortgages in the US amounted to $4.3 trillion, with $2.8 trillion consisting of refinancing. This is an all-time record according to a report from Black Knight, a mortgage monitoring company. However, between February and March, the number of homeowners for whom refinancing would be a sensible option fell from 18 million to 12.9 million.
By Julija A.
·
September 21,2021
Highly anticipated changes to Paycheck Protection Program rules set in motion earlier in March and designed to deliver generous relief to the most vulnerable small businesses might be coming too late.With the program set to expire in just a few weeks, lenders say they don't have enough time to adapt to the changes. As such, newly eligible loan-seekers are having difficulty finding lenders willing to accept applications before the deadline.Under the program's previous rules, unprofitable businesses weren't eligible for loans. But the new formula introduced by the Biden administration allows sole proprietors to get loans based on their income before expenses while expanding eligibility to include minority-owned, veteran-owned, and women-owned businesses. This opens the door to small businesses, self-employed people, and non-profit organizations devastated by the coronavirus pandemic.However, the move comes dreadfully close to the March deadline. Major lenders that already have a severe backlog of applications, including JPMorgan Chase and Bank of America, refused to adapt to the changes. The latter has stopped accepting new applications altogether.Bill Halldin, a Bank of America spokesman, justified this by pointing to more than 30.000 applications that need to be processed before the deadline.Meanwhile, the policy changes are only fueling confusion among borrowers who were initially advised by lenders to submit their applications after the new, more lenient standards were set in place.Those who applied as soon as the White House made the overhaul announcement are now either being approved under old requirements or asked to repeat the application process. There is also no route for those already approved to apply again under better terms.Considering that there is still $119 billion left out of $284 billion authorized for the program, both lenders and borrowers are calling for an extension with admirable tenacity. The Biden administration hasn't asked for an extension yet, but key congressional leaders are open to the idea. The P.P.P. status will come under the spotlight during an upcoming hearing at the House Small Business Committee.In the meantime, small businesses across America are hoping for an extended deadline to get much-needed funds to keep their businesses alive during this unprecedented crisis.
By Goran Dautovic
·
March 01,2022
---
Leave your comment
Your email address will not be published.