It's Official: Uber Has Acquired Careem, Its Top Mideast Rival, for $3.1 Billion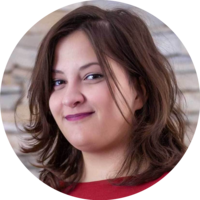 The United Arab Emirates has finally approved the $3.1 billion Uber-Careem deal. With proper regulatory approval, the deal has been finalized. That's $1.7 billion in convertible notes and $1.4 billion in cash - the most successful startup exit ever in the Middle East & North Africa. The early investors, such as STC Ventures, got 100x returns on their original investment.
MENA's entrepreneurial ecosystem is bound to see severe changes in the aftermath of the acquisition. The former biggest rival in the Middle East can now offer a strong foothold in the region for Uber. Mudassir Sheikha, the co-founder, and CEO of Careem offered his take on the deal, noting it's probably a significant lift-off moment for the Middle Eastern market.
Uber is to acquire Careem's delivery, mobility, and payments business across the entire region. Luckily, Careem is allowed to maintain its brand identity and merely become Uber's subsidiary. The co-founder and CEO Mudassir Sheikha will remain in the leading position, and all three co-founders are staying with the company.
Uber will cut its losses in the Middle East by taking over its main competitor. They will also gain unique access to Morocco, Iraq, and Palestine, making use of the existing infrastructure.
Back in 2012, Careem started as a corporate chauffeur service. In 2012, McKinsey consultants Mudassir Sheikha and Magnus Olsson, two former McKinsey consultants, created their first mobile app. With high ambitions for the future, Careem initiated their first round of external investment. They went for around $600,000, too much for some investors. Luckily, some angel investors as well as STC Ventures, and Oqual Investment Network raised $1.7 million, more than three times the original sum.
Scaling quickly became an issue for this astonishingly successful company, and the simple pitch deck continued to evolve. Their innovative, local solutions took on quickly in the Middle East, changing the urban mobility landscape.
In his letter to Careem employees, Mudassir Sheikha said that "A transaction of this magnitude puts the region's emerging technology ecosystem squarely on the map of regional and foreign investors. It will radically and irreversibly enhance the support and funding opportunities for local entrepreneurs. Every ecosystem needs a landmark transaction, and we hope this will be ours."
Still, the deal is not without minor inherent setbacks. Back in 2017, when Careem was to expand to the Egyptian market, government officials agreed to allow access to users' location data. Uber declined the offer, and Careem provided real-time access to the Egyptian government. As a result, 14 million users were affected in a 2018 data breach.
Uber will assist Careem in solving the issue, offering advice and counseling to Careem's security and legal teams.
With Uber by its side, Careem is likely to expand their business at a faster pace, overcome past mistakes, and launch the region into a brighter digital future.
More News
Payless ShoeSource is calling it quits. The 62-year-old chain is liquidating its assets and closing down its stores in the largest retail liquidation by store count to date in the US.The once-giant retailer is shutting all of its 2,500 North American shops. "Our liquidation sales will continue to run through the end of June 2019, during which we are offering amazing deals at up to 80% off," the company said via a statement on its website. "Stores are closing on a rolling basis through June."What led to the decline of this decades-old shoe store chain?Payless has been struggling to stay in business for the past two years. In 2017 it filed for Chapter 11 in hopes of reorganizing its debt. Things were starting to look up in August that year when the company cleared $435 million of debt. With plans to provide for omnichannel features like ship-to-home and pickup-in-store, the crisis seemed to have been averted, and the company appeared to be catching up with its competitors.However, optimism in the company's revival was short-lived. Payless ShoeSource accumulated more debt due to an inventory-flow disruption during the 2017 holiday season. And the 2018 back-to-school season was met with yet another crisis. As a result of a computer breakdown, the retailer overstocked and was forced to sell millions of pairs of shoes at discounted prices during this holiday season. These two inventory-related issues in two consecutive years cost Payless $66 million. The plan for introducing the omnichannel improvements was put into action in only 200 brick-and-mortar stores. Without those features, the shoe retailer couldn't address the needs of modern shoppers, forcing it out of business.The final nail in Payless's coffin was entering Chapter 22 bankruptcy in February 2019. After that, its creditors decided that liquidating the 2,500 North American stores was the most profitable solution for its lenders-turned-owners. And so began the largest retail liquidation to date, in terms of the number of stores being shut down. In order to sell off the entire inventory of the US shoe retailer - estimated at $1 billion - two of the largest liquidation companies needed to team up. Change in legislation limits retailers' optionsAs David Wander, an attorney with Davidoff Hutcher & Citron points out to Retail Dive - the critical point was reached in 2005 when the U.S. Bankruptcy Code changed. Until then, he explains, retailers facing bankruptcy had a chance to revise their inventory, replace their suppliers and management team, cut down on the number of stores, and take other actions. Most importantly, the timeframe for evaluating the effects of those changes was a couple of years. It takes time to test new strategies and their impact on the financial bottom line. Following the changes in the bankruptcy code, the law now gives retailers only 210 days to reorganize. This is not enough time to terminate leases and reduce store footprints.The new law has been viewed as a contributing factor behind the recent bankruptcies of Toys R US, Bon-Ton and most recently Payless ShoeSource.
By Ivana V.
·
June 12,2019
According to the 2019 Startup Outlook Report, 50% of US startups are concerned that trade policy between the US and China will hurt their businesses. What's more, 33% are somewhat worried, while 17% are very concerned. This rising anxiety is due to China's 'Made in China 2025' plan, a strategic project issued by the Chinese Premier Li Keqiang and his cabinet in May 2015. In short, China is working towards producing the highest value products and services and becoming a high-tech manufacturing superpower. The industries in for a makeover include information technology, AI, IoT, robotics, and others.How will China achieve this goal? Firstly, China's domestic content of core materials will increase to 40% by 2020 and 70% by 2025. They also plan on investing in quality-driven product innovation as opposed to production. Secondly, China is investing heavily in Russian and European US competitors.'Made in China 2025' Plan For Tech World Domination China has more Unicorn companies than the US, in spite of the US being the primary source of venture capital, according to a Churnbase study. In 2014, 150 scientists and scholars drew up the 2525 plan, under the supervision of the Ministry of Industry and Information Technology.Miao Wei, China's industry and information technology minister, stated for the South China Morning Post that it would take at least 30 years for China to become a manufacturing superpower. Still, the desire to keep up with the US and eventually surpass their tech monopoly is part of President Xi Jinping's "Chinese dream" and a matter of national pride.The Threat of Cyber Attacks and the Theft of Intellectual PropertyUS startups and powerful corporations alike are raising eyebrows at China's ambition, focusing particularly on the threat of cyber warfare and the theft of intellectual property. In 2015, presidents Obama and Xi Jinping reached an agreement that they would end mutual industrial espionage. According to a 2016 report by FireEye, China honored this agreement, with the number of Chinese cyber attacks on the US falling by 83%.In 2018, president Trump cut the deal off. According to an NSA spokesperson, digital attacks against the United States' financial, transportation, energy, and healthcare sectors have been on the rise after a brief ceasefire. Right now, According to a Time magazine article, 70% of America's corporate intellectual property theft is believed to originate from China. China Investing in US CompetitorsSmall businesses survival rate, currently at 30% past the 10-year milestone, might drop because of this economic shift, with competition rising overseas. After Huawei, the world's largest manufacturer of telecommunications equipment, was blacklisted by US companies, tensions rose significantly. The US stated that they would refuse to supply Huawei with goods and services, threatening to choke off China's access to key technologies. Soon after, Beijing announced it would release a similar list of "unreliable" foreign entities, and even stop supplying the US with rare earths and other resources. China also resorted to investing a bucketload of capital into US competitors from Russia and Europe. In the most recent case, Chinese fintech startup Pingpong announced they would invest over  €100 million ($113 million) in Luxembourg startups in the coming years. The immense funding will drive collaboration between Luxembourg and Pingpong on various fronts, such as Chinese exports to the EU, Pingpong's local payments, and online banking projects.Also, China's Alibaba and Russia's RDIF sovereign wealth fund plan on investing $100 million in a shared, Russian venture. The plan is for Megafon, the Russian mobile phone operator to sell a9.97% stake in internet group Mail.ru to Alibaba. Megafon will also get 24.3% in the JV, with Mail.ru will adding its Pandao e-commerce business to the JV and $182 million in cash. The Consequences for US Tech StartupsAn innovation-powered US economy is aware of the Chinese threat. According to a 2018 Global Startup Ecosystem Report, advanced manufacturing and robotics are the most lucrative tech subcategory at a growth rate of 189.4%. With the US attempting to stay at the forefront of global technology, the threat of data breaches and intellectual property theft could be truly damaging to startups and technology leaders. The cyber attack deal has long been abandoned, and we are yet to see a Huawei sales ban backlash. The consequences of potential Chinese rise to tech power is unlikely to affect US startups at the current time. Still, the more successful startups striving for unicorn-status are already falling behind and facing an uncertain future in several decades' time.
By Julija A.
·
April 28,2020
---
Leave your comment
Your email address will not be published.