It's Official: Uber Has Acquired Careem, Its Top Mideast Rival, for $3.1 Billion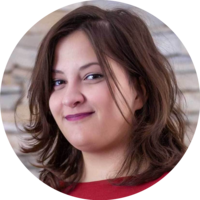 The United Arab Emirates has finally approved the $3.1 billion Uber-Careem deal. With proper regulatory approval, the deal has been finalized. That's $1.7 billion in convertible notes and $1.4 billion in cash - the most successful startup exit ever in the Middle East & North Africa. The early investors, such as STC Ventures, got 100x returns on their original investment.
MENA's entrepreneurial ecosystem is bound to see severe changes in the aftermath of the acquisition. The former biggest rival in the Middle East can now offer a strong foothold in the region for Uber. Mudassir Sheikha, the co-founder, and CEO of Careem offered his take on the deal, noting it's probably a significant lift-off moment for the Middle Eastern market.
Uber is to acquire Careem's delivery, mobility, and payments business across the entire region. Luckily, Careem is allowed to maintain its brand identity and merely become Uber's subsidiary. The co-founder and CEO Mudassir Sheikha will remain in the leading position, and all three co-founders are staying with the company.
Uber will cut its losses in the Middle East by taking over its main competitor. They will also gain unique access to Morocco, Iraq, and Palestine, making use of the existing infrastructure.
Back in 2012, Careem started as a corporate chauffeur service. In 2012, McKinsey consultants Mudassir Sheikha and Magnus Olsson, two former McKinsey consultants, created their first mobile app. With high ambitions for the future, Careem initiated their first round of external investment. They went for around $600,000, too much for some investors. Luckily, some angel investors as well as STC Ventures, and Oqual Investment Network raised $1.7 million, more than three times the original sum.
Scaling quickly became an issue for this astonishingly successful company, and the simple pitch deck continued to evolve. Their innovative, local solutions took on quickly in the Middle East, changing the urban mobility landscape.
In his letter to Careem employees, Mudassir Sheikha said that "A transaction of this magnitude puts the region's emerging technology ecosystem squarely on the map of regional and foreign investors. It will radically and irreversibly enhance the support and funding opportunities for local entrepreneurs. Every ecosystem needs a landmark transaction, and we hope this will be ours."
Still, the deal is not without minor inherent setbacks. Back in 2017, when Careem was to expand to the Egyptian market, government officials agreed to allow access to users' location data. Uber declined the offer, and Careem provided real-time access to the Egyptian government. As a result, 14 million users were affected in a 2018 data breach.
Uber will assist Careem in solving the issue, offering advice and counseling to Careem's security and legal teams.
With Uber by its side, Careem is likely to expand their business at a faster pace, overcome past mistakes, and launch the region into a brighter digital future.
More from news
The US drive-thru restaurant franchise Checkers & Rally's closed a multimillion-dollar deal with Israeli startup Hi Auto and purchased its AI-based speech recognition software. The restaurant chain announced that it was implementing the technology in all the company-operated stores and most of the franchised locations. Hi Auto's technology will enable Checkers & Rally's customers to place their orders through an automated speech recognition system that reportedly has a 95% accuracy rate. The system is capable of recording changes in the order during conversations with customers and understands complex menus and even half-sentences. In short, the solution acts as the perfect employee who does not grow weary, never misses a day of work, is always polite, and never forgets to suggest upsells. The system helps solve the labor shortage problem in the US restaurant industry, which loses hundreds of thousands of employees each month. When compared to human employees, the software is able to take orders faster and handle more customers simultaneously without any errors. The move is seen as a strategic one by Checkers & Rally's, which has been struggling in recent years to keep up with the likes of major chains such as Wendy's, Burger King, and Jack in the Box. Along with investing in restaurant POS systems that streamline order management, Checkers & Rally's has also been upgrading its mobile app. The goal is to make it easier for customers to order and pay ahead without having to wait in line for the cash register. The deal is also a major achievement for Hi Auto, which was founded in 2019 by Zohar Zisapel and has raised $8 million to date. The company will now be able to scale its operations and widen its presence in the US market with one of the biggest fast-food companies as its client.
By Julija A.
·
March 18,2022
Pony.ai, a US- and China-based autonomous driving tech-startup company, reported on March 7, 2022, that its valuation had peaked at $8.5 billion.
By Julija A.
·
March 14,2022
On January 25th, New York and Tokyo-based startup Bokksu announced its Series A funding round raised $22 million.
By Julija A.
·
February 07,2022
---
Leave your comment
Your email address will not be published.