U.S. Small-Business Labor Indicators Decline in June, According to NFIB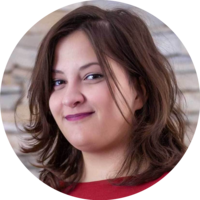 A recent report from the National Federation of Independent Business showed a decline in several labor-market indicators for small U.S. businesses. The monthly survey published on Thursday suggests signs of cooling before the government's employment report, expected to be released on Friday.
In a three-month low, the share of small businesses with the intention of hiring new people fell by two percentage points, down to 19%. The proportion of businesses claiming they weren't able to fill openings dropped to 36%, the lowest result since January, according to the report.
Additionally, 28% of the companies reported raising compensation, a whopping six percentage point decline. That's the weakest result since 2017. The share of companies expecting to boost wages also dwindled.
On Friday, the Labor Department will release employment data for June. The collected info should affect the Federal Reserve's interest rate cuts debate scheduled for later this month.
If payroll gains are shown to be low for the second month in a row, the results will strengthen the borrowing costs reduction forecasts.
Monthly surveys dating back to 1986, along with the quarterly surveys from as far back as 1974, all add up to the Small Business Economic Trends data collection, put together by the NFIB Research Foundation. Survey respondents are all members of NFIB. The 2019 survey reflects a random sample of 10,000 small business owners/members.
If the Friday report strays too far from the consensus predictions, government analysts and investors will be forced to adjust their views.
Currently, the market is pricing somewhat over a quarter-point of easing for this month's Federal Open Market Committee meeting. This could mean that a 50-basis point reduction is possible, but so is a 25-basis-point cut.
"The current labor shortage is the biggest issue facing the small business economy," said Bill Dunkelberg, NFIB Chief Economist.
That's no surprise since as many as 36% of business owners claimed they could not fill job openings at the current time, and 10% reported using temporary workers.
The survey collected data from business owners belonging to several industries. In the construction sector, 49% of business owners reported openings, 90% of which were meant for skilled workers. Additionally, 69% of transportation services reported job openings, with 87% of job offers looking for skilled professionals.
The surveyed business owners reported difficulties with finding skilled workers. Over half (58%) of businesses either hired or tried to hire more people (down 4 points from the previous month). And yet, 86% claimed not a single qualified person applied.
They specified that by "qualified", they mean people with position-appropriate skills, coupled with the right attitude, appearance, social skills, work history, and of course, payment requirements.
More from news
For two years, eCommerce sales in the US have been flourishing, as people stayed home to avoid crowded areas.
By Danica Jovic
·
March 24,2022
Let's talk about some small business trends that the COVID-19 outbreak spearheaded that will almost certainly continue in 2022.
By Julija A.
·
March 14,2022
The US government plans to allocate $10 billion to help small businesses in underserved communities and initiate a wider economic recovery from the pandemic.
By Julija A.
·
March 01,2022
---
Leave your comment
Your email address will not be published.