U.S. Small Business Association Opens a Disaster Relief Center After the Floods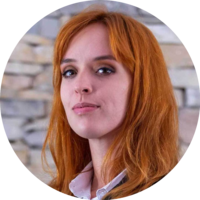 The U.S. Small Business Administration and the Federal Emergency Management Agency are opening a walk-in facility in Sand Springs, Oklahoma. The center will open at Case Community Center this week.
Located at 1050 W. Wekiwa Road, the center will be open from 7 a.m. to 7 p.m. each day for as long as the flood victims need it. Oklahoma and Arkansas recently experienced the worst flooding in the history of both states, and the disasters have impacted the city infrastructure. Multiple shelters had to be opened, and a huge number of small business buildings and offices had to be relocated.
The relief center is supposed to offer business physical disaster loans, economic injury disaster loans, and home disaster loans to help the victims. David Ritz, the U.S. Small Business Administration public information officer claims that the deadline to apply for financial disaster assistance from the U.S. Small Business Association is July 31. He encourages everyone who was affected to apply for help and reminds them that they won't be forced to accept the loan when they apply for it.
As global temperatures continue to rise, Oklahoma is set to experience more heat waves, droughts, and floods in the future. Wildlife, agriculture, water supplies, and forests will be affected, and this could lead to disastrous consequences for small business owners in the state. Farmers are expected to experience particular hardships, so a relief center such as this one could provide some assistance in helping companies get back on their feet.
U.S. Small Business Administration regulations will be able to provide loans up to $200,000 to repair or replace real estate, and $40,000 to repair or replace personal property. In addition to property owners, renters will also be eligible for assistance. Those without sufficient funds, resources, and the ability to borrow from other sources will be eligible for an interest rate of 1.9% on home loans.
If you want to apply for help, you'll need to bring your ID, information about the damage suffered, and information about your income (such as the IRS W-2 form). After the paperwork has been filed, you'll receive help as promptly as possible.
You can fill out an online form for assistance here, or call SBA's Customer Service Center at (800) 659-2955. You can also contact customer service at [email protected] for further information.
About the author

Julija A.
Julia A. is a writer at SmallBizGenius.net. With experience in both finance and marketing industries, she enjoys staying up to date with the current economic affairs and writing opinion pieces on the state of small businesses in America. As an avid reader, she spends most of her time poring over history books, fantasy novels, and old classics. Tech, finance, and marketing are her passions, and she's a frequent contributor at various small business blogs.
More from news
For two years, eCommerce sales in the US have been flourishing, as people stayed home to avoid crowded areas.
By Danica Jovic
·
March 24,2022
Let's talk about some small business trends that the COVID-19 outbreak spearheaded that will almost certainly continue in 2022.
By Julija A.
·
March 14,2022
The US government plans to allocate $10 billion to help small businesses in underserved communities and initiate a wider economic recovery from the pandemic.
By Julija A.
·
March 01,2022
---
Leave your comment
Your email address will not be published.