U.S. Retailers Advise Trump Against Raising Tariffs on Goods from China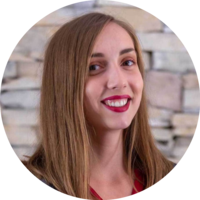 More than 600 U.S. retailers addressed President Trump in a letter urging him against imposing additional tariffs on goods imported from China and pleading him to put an end to the U.S.-China trade war.
The letter sent on Thursday, June 12 was motivated by the ongoing trade disputes between two of the world's biggest economies.
Ever since the Trump Administration increased the tariffs on $300 billion worth of goods produced in China from 10% to 25% in May, U.S. retailers have suffered grave consequences.
Currently, consumer goods like handbags, bicycles, vacuum cleaners, air conditioners, and luggage are subject to hiked tariffs. As stated in the latter, "Tariffs are taxes paid directly by U.S. companies, not China."
In response to Trump's threats to levy taxes on another $300 billion in goods, 150 U.S trade groups gathered in a national advocacy campaign called "Tariffs Hurt the Heartland" and wrote yet another letter to the White House, condemning such plans.
U.S. retail giants - Walmart, Target, and Costco signed the letter together with J. C. Penney, Bauer Hockey, Macy's, Kohl's, Burton Snowboards, Puma, Urban Outfitters, Foot Locker, and hundreds of other businesses, both big and small.
The largest employer in the private sector in the U.S., and the world's biggest retailer - Walmart stresses that increased tariffs will drive the prices up for U.S. consumers.
They would need to pay $1.6 billion more for household appliances each year, $2.5 billion more for footwear, $3.7 billion more for toys, and $4.4 billion more for apparel, according to a report by the National Retail Federation.
If additional tariffs were applied, more than 2 million U.S. jobs would be lost, whereas yearly costs for an American family of four would grow by $2,000, warns Trade Partnership Worldwide LLC in the letter sent on Thursday.
In the hopes of preventing such cost increases, U.S. retailers urged Trump to change his negotiating position by saying "Mr. President, we support your efforts to hold our trading partners accountable, level the playing field for American businesses and forge enforceable trade agreements. We urge your administration to get back to the negotiating table while working with our allies to develop global, enforceable solutions. An escalated trade war is not in the country's best interest."
With the G20 Summit scheduled to take place in Osaka, Japan at the end of the month, and a potential meeting between the American and Chinese presidents in the cards, the health of the world economy remains uncertain.
Source: Reuters
About the author
Ivana V.
Ivana is a staff writer at SmallBizGenius. Her interests during office hours include writing about small businesses, start-ups, and retail. When the weekend comes, you can find her hiking in nature, hanging off of a cliff or dancing salsa.
More from news
The Spanish fashion retailer, Mango, announced its plans to open 30 new stores in the United States by the end of 2024. This is just a part of the retailer's global expansion, as there are also plans to open new stores in Europe and India. Although it had a lot of success in online sales during the pandemic, the company still believes that the brick-and-mortar experience is key to its growth. The retailer currently has only six locations in the US and plans to start its expansion on Fifth Avenue in New York. The 2,100-square-foot flagship store is set to open in May. Besides this, the company targets Florida and has plans to open stores in Miami, Jacksonville, Orlando, and Boca Raton. This expansion will be followed by Texas, Nevada, Arizona, and California. According to the company, the United States is currently a top-ten market, and the goal is to make it a top-five market. Last year, Mango had 2,447 stores worldwide, an increase of around 10% compared to 2020, and now the goal is to widen the market even more. Toni Ruiz, Chief executive at Mango, said: "The role of the store will evolve. We are sure that sometimes it's more logistics, sometimes it's more about experiences, but we are convinced human contact is very important." One of the goals of this expansion is to enhance the shopping process and make it more interactive and engaging for customers. The customer will have the possibility to order eCommerce products while doing their in-store shopping. There will also be a click-and-collect option for when they want to order products online and pick them up in-store. The company also plans to improve data collection to provide a more personalized experience for its customers. Mango wants to expand its homeware business to the US market, too. Laura Vila, the home director at Mango, commented on this, saying: "Entering the United States homeware market is a significant step forward in our strategy to diversify our business and at the same time strengthen our international expansion plan in one of the most strategic markets for the company."
By Julija A.
·
April 14,2022
According to a recent report, the Maersk eCommerce Logistics business unit is getting into business in the US in a push to capitalize on the $600B eCommerce market there. Maersk boasts a network of over 70 strategically placed e-fulfillment centers capable of delivering to 75% of the population in the US within 24 hours and 95% within 48 hours. Casey Adams, head of Maersk eCommerce logistics in North America, said the following in a recent press release: "Business gets more competitive every day as US consumer online shopping demand continues to grow. Our fulfillment network is designed to bring B2C expertise and scale to Maersk customers with direct-to-consumer fulfillment, parcel delivery, and supply chain visibility in an end-to-end offering. By making eCommerce supply chains easier and more robust, we can deliver factory-to-sofa service." Before emerging in the US market, Maersk has rapidly expanded its eCommerce presence with recent acquisitions, purchasing Visible Supply Chain Management – a notable US-based eCommerce fulfillment firm in Salt Lake City, Utah. The company also acquired two European eCommerce firms: B2C Europe and HUUB and Asia's LF Logistics. Maersk hopes that the previous acquisitions will provide integrated logistics solutions in the North American market, especially in B2B warehousing and distribution. The Danish shipping company Maersk already has a significant presence in Europe and Asia, serving over 100,000 clients with B2B supply chains and transporting 12 million containers per year. Its services include order and transportation management, customs clearance, and a range of eCommerce fulfillment options. Its Californian-based branch, Performance Team (acquired in April 2020), will offer warehousing and distribution solutions and a full range of transportation services for the North American market. Mr. Adams and the Maersk team were in Las Vegas, Nevada, for the 2022 Shoptalk event from March 27-30. The agenda of the conference, which attracts over 8,000 people each year, covered the latest retail technologies, trends, and business models and discussed consumers' behavior.
By Nemanja Vasiljevic
·
April 06,2022
According to the National Retail Federation's survey for 2020 and 2021, retail returns skyrocketed to over $760 billion in value.
By Vladana Donevski
·
March 14,2022
---
Leave your comment
Your email address will not be published.