U.S. Retailers Advise Trump Against Raising Tariffs on Goods from China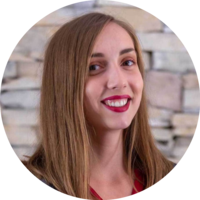 More than 600 U.S. retailers addressed President Trump in a letter urging him against imposing additional tariffs on goods imported from China and pleading him to put an end to the U.S.-China trade war.
The letter sent on Thursday, June 12 was motivated by the ongoing trade disputes between two of the world's biggest economies.
Ever since the Trump Administration increased the tariffs on $300 billion worth of goods produced in China from 10% to 25% in May, U.S. retailers have suffered grave consequences.
Currently, consumer goods like handbags, bicycles, vacuum cleaners, air conditioners, and luggage are subject to hiked tariffs. As stated in the latter, "Tariffs are taxes paid directly by U.S. companies, not China."
In response to Trump's threats to levy taxes on another $300 billion in goods, 150 U.S trade groups gathered in a national advocacy campaign called "Tariffs Hurt the Heartland" and wrote yet another letter to the White House, condemning such plans.
U.S. retail giants - Walmart, Target, and Costco signed the letter together with J. C. Penney, Bauer Hockey, Macy's, Kohl's, Burton Snowboards, Puma, Urban Outfitters, Foot Locker, and hundreds of other businesses, both big and small.
The largest employer in the private sector in the U.S., and the world's biggest retailer - Walmart stresses that increased tariffs will drive the prices up for U.S. consumers.
They would need to pay $1.6 billion more for household appliances each year, $2.5 billion more for footwear, $3.7 billion more for toys, and $4.4 billion more for apparel, according to a report by the National Retail Federation.
If additional tariffs were applied, more than 2 million U.S. jobs would be lost, whereas yearly costs for an American family of four would grow by $2,000, warns Trade Partnership Worldwide LLC in the letter sent on Thursday.
In the hopes of preventing such cost increases, U.S. retailers urged Trump to change his negotiating position by saying "Mr. President, we support your efforts to hold our trading partners accountable, level the playing field for American businesses and forge enforceable trade agreements. We urge your administration to get back to the negotiating table while working with our allies to develop global, enforceable solutions. An escalated trade war is not in the country's best interest."
With the G20 Summit scheduled to take place in Osaka, Japan at the end of the month, and a potential meeting between the American and Chinese presidents in the cards, the health of the world economy remains uncertain.
Source: Reuters
About the author
Ivana V.
Ivana is a staff writer at SmallBizGenius. Her interests during office hours include writing about small businesses, start-ups, and retail. When the weekend comes, you can find her hiking in nature, hanging off of a cliff or dancing salsa.
More News
How does a brick-and-mortar brand survive in a world of Amazon's retail monopoly? A few companies seem to have it figured out. In the past week, Target, Walmart, Best Buy, and Lululemon have reported a head-spinning increase in eCommerce sales, which immediately resulted in stock share growth. Target (with a 42% increase in online sales), Lululemon (with a 35% increase), Walmart (with a 37% digital growth), and Best Buy (with a 14.5% digital growth) have all reported a very successful quarter. Dick's Sporting Goods online sales have also gone up by 15%. As for the stocks, it would appear that investors are ready to reward this triumphant step forward. Lululemon's stock share is up by more than 42% since January, while Walmart has gained 16% in stock shares so far, and the number seems to be on the rise. Starbucks has gained 30% and Chipotle 70% in stock shares. So what's the catch? According to Sucharita Kodali, a retail analyst at Forrester Research, it was the timing. "Now, it's easier in some ways to be a late mover," she said in an interview. Without having to reinvent the wheel or be at the forefront of innovation, a lot of companies were able to pick up tried-and-true tips from businesses who already went through the process and managed to figure out exactly what works. They were able to learn from Amazon and create an online presence to complement their physical stores and give them a boost. For companies like Walmart, acquisitions of smaller startups such as Jet.com also gave them an influx of tech talent that made the process seamless. But it's not just Amazon's experience that's helping these companies succeed. What these firms have is something Amazon can't match—brick-and-mortar stores. This omnichannel approach appeals to the customers because it gives them a multitude of options to choose from. From curbside deliveries to buy-online-pick-up-in-store, these businesses can reduce shipping costs and provide better customer experience. For Target, their same-day delivery service, curbside pickup, and in-store pickup drove more than half of its 42% e-commerce sales growth and 25% of same-store sales growth in the first quarter of 2019. When a customer picks up an item in-store, it's 90% cheaper for Target because they don't have to ship it from the warehouse. Walmart, Target, Home Depot, Best Buy, Macy's, Dick's Sporting Goods, Kohl's, Nordstrom, Lowe's and J.C. Penney currently have the best omnichannel presence. Other companies that wish to follow their trail of success need to provide more shopping options to satisfy consumers and keep them loyal to the brand.
By Julija A.
·
November 18,2020
Trump's trade wars with China and Mexico are proving detrimental to US retailers. A large number of retail stocks plunged in May as a result of the ongoing trade tensions between the US and two of its key trading partners - China and Mexico. Retailers, aware of their dependency on goods imported from these countries, raised their concerns right away but to little effect. Effects on the Market Said tensions resulted in shares of SPDR S&P Retail ETF (NYSEMKT: XRT) dropping by 12.3% in May, as the data from S&P Global Market Intelligence reveals. Many more reputable retailers also saw their stocks decline by double digits, including BJ's Wholesale (NYSE: BJ), Skechers (NYSE: SKX) and Tapestry (NYSE: TPR) which were down by 12% or Macy's (NYSE: M) and Stitch Fix (NASDAQ: SFIX) who experienced a 13% decline by the end of May. However, at the beginning of May there were few indicators that this downfall was coming. With Treasury Secretary's announcement of the much-anticipated deal with China being on the brink of conclusion, retail stocks were trading at all-time highs. Events Leading to the Dip in Retail Stocks Market fluctuations began on May 6 after President Trump tweeted about upping the tariffs on Chinese goods from 10% to 25% by the end of the week if US demands weren't met. His threats to impose tariffs on other goods worth $300 billion came into force only to be met with the other side's countermeasures. The Chinese announced they would be taxing $60 billion worth of American goods by June. As the month progressed, the Trump administration blacklisted the Chinese smartphone company Huawei, restricting its access to hardware, software, and services from American suppliers. The White House mitigated this measure a few days later with a 90-day deferment. Retailers' Reactions In late May, Skechers, Adidas America, Nike, and Reebok were among the 170 shoe retailers who addressed the President in a letter, pleading him to waive the tariff hike. The shoemakers warned him that average consumers would be the ones most affected by such an increase, as the annual spending on footwear per US family would go up by $131.93. In reaction to the ongoing trade war, the handbag producer Tapestry moved its production out of China and into Vietnam. However, the strategy had its own set of drawbacks as production in Vietnam hasn't begun yet. Macy's CEO Jeff Gennette commented on the current tariffs situation in an earnings call on May 15. He said the company would adjust its supply chain if the US hikes up tariffs on goods it imports from China. Where Do We Stand Now? Forex trading sessions which took place in June brought about an improvement in stock value - retail ETF is up by 4.5% What contributed to the advance? The deal with Mexico and indications that the Central Bank would lower interest rates provided that the trade war simmers down. Even though it seems the situation is taking a turn for the better, retailers are still apprehensive about the G20 Summit which is scheduled to take place in Japan at the end of June. And for good reason - Trump is threatening to introduce tariffs on another contingent of goods from China worth $300 billion should the Chinese President Xi Jinping fail to meet him. One thing is for sure - the trade war isn't over yet.
By Ivana V.
·
September 21,2021
That's the bottom line from a report conducted by Boston Retail Partners (BRP) in May 2019. As more shoppers turn to e-commerce, their shopping habits in brick-and-mortar stores are evolving too. Unfortunately, most retailers are failing to meet customers' changing expectations of the retail shopping experience, suggests the BRP study. Key Findings Shoppers use phones to research product features, prices, and availability while they are in a store. Thanks to the widespread use of e-commerce, consumers today can easily look up product information on mobile devices, compare prices and decide what to buy and where to buy it before leaving the comfort of their homes. The latest research on shopping habits conducted by BRP in 2019 reveals that 63% of consumers use their phones to find information about the products they're interested in even while they are in a brick-and-mortar store. Retailers can use this consumer habit to their advantage by making relevant information about their products easily accessible on their websites. Consumers prefer retailers that offer a shared cart across different platforms. According to BRP, modern shoppers' expectations of retail experience are blurring the lines between on and offline shopping. Surveyed customers have indicated they want access to a single shopping cart across different sales channels and they'd like to be able to reach it via phone, computer or even in the physical store. Being able to start the shopping experience on using one channel, an online store, for example, and finish it in an actual store is becoming increasingly appealing to customers. With 56% of consumers saying they would rather shop from a retailer that offers a shared cart feature and only 7% of retailers offering it, there is a huge discrepancy between supply and demand. The greatest challenge to delivering on this expectation is the real-time inventory check. Most merchants have trouble updating their inventory data in real time, but this is a challenge worth tackling. Personalized shopping experience leads to customer loyalty. When shopping online, customers get a personalized shopping experience in the form of customized emails, loyalty rewards, coupon codes, and product suggestions based on previous purchases. Apparently, customers would like to see more of these advantages in offline stores too. "79% of consumers view personalized service from a sales associate as a determining factor when choosing the store they will shop in," says Brian Brunk, principal at BRP. And retailers are catching on to this trend - over 50% of them indicate that personalization is one of their top priorities when it comes to their customer engagement goals. In Conclusion The main conclusion one can draw from this BRP's research is that customers of today enjoy crisscrossing channels when shopping and that retailers need to focus on providing a consistent experience across all of them in order to gain and keep customer loyalty. To read the complete study, visit brpconsulting.com.
By Andrea
·
January 20,2022
---
Leave your comment
Your email address will not be published.