U.S. Regulators Demand Scrutiny as Facebook Officially Announces Its New Cryptocurrency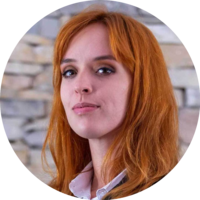 After unveiling their new cryptocurrency project on Tuesday, Facebook is experiencing pushback from both U.S. and European lawmakers. The launch is facing heavy scrutiny and some of the officials calling for it to be put on indefinite hold.
Facebook has recently announced the release of Libra, a blockchain project that will involve a consortium of big companies such as Visa, MasterCard, PayPal, Uber, and Spotify. The currency is meant to enable cheap and easy payments all around the world, and it will be marketed primarily to developing countries.
As soon as the tech giant published its white paper on Libra, politicians were quick to voice their concerns. Maxine Waters, the Democratic congresswoman and House Financial Services Committee Chairwoman gave a press statement that was picked up by multiple news outlets: "With the announcement that it plans to create a cryptocurrency, Facebook is continuing its unchecked expansion and extending its reach into the lives of its users."
She continued with a demand for Facebook to put project Libra on hold: "Given the company's troubled past, I am requesting that Facebook agree to a moratorium on any movement forward on developing a cryptocurrency until Congress and regulators have the opportunity to examine these issues and take action."
After the statement, a Facebook spokesperson was asked for comment. "We look forward to responding to lawmakers' questions as this process moves forward," they stated, implying that the company doesn't plan to cease the development.
Given Facebook's history of scandal and the antitrust investigation they are currently being subjected to, both Republican and Democratic officials are reluctant to give the company free reign and allow them even more power to control the market. In Europe, government representatives are similarly opposed to the idea.
"It can't and it must not happen," the French Finance Minister, Bruno Le Maire, claimed in an interview for Bloomberg. A German member of the European Parliament also stated that Facebook is at risk of becoming a "shadow bank" and that they "must not be allowed to operate in a regulatory nirvana when introducing virtual currencies."
U.S. Senator Sherrod Brown is also concerned about Facebook becoming too big and too powerful to control. He stated: "We cannot allow Facebook to run a risky new cryptocurrency out of a Swiss bank account without oversight. I'm calling on our financial watchdogs to scrutinize this closely to ensure users are protected." The social media company has had numerous issues in the past. Several privacy concerns were raised, the latest one related to a huge data leak that leaked millions of user records on cloud servers. With this new cryptocurrency, there are many concerns that Facebook will exploit users' data without protecting their privacy.
About the author

Julija A.
Julia A. is a writer at SmallBizGenius.net. With experience in both finance and marketing industries, she enjoys staying up to date with the current economic affairs and writing opinion pieces on the state of small businesses in America. As an avid reader, she spends most of her time poring over history books, fantasy novels, and old classics. Tech, finance, and marketing are her passions, and she's a frequent contributor at various small business blogs.
More from news
As people continue to feel the effects of the pandemic, many small business owners are struggling to keep their businesses afloat. The US Congress is considering House Bill 3807 to help small businesses with a $42 billion relief package. Erika Polmar, the Independent Restaurant Coalition executive director, said this bill would be a "lifeline" for around 2,700 independent restaurants in Oregon that applied for relief last year but never received it. House Bill 3807 now has to pass the US Senate, and we've yet to see how much relief small businesses will actually receive. If this bill passes, it will provide much-needed relief to small businesses across the country. As Polmar said: "The future of our industry, the 216,000 jobs that restaurants and bars provide Oregonians, are in jeopardy if we don't replenish this fund." If voted in, House Bill 3807 would help the Restaurant Revitalization Fund and support many other businesses impacted by the pandemic. With this bill, small business owners could apply for grants to cover expenses such as payroll, rent, and utilities, letting them avoid getting unfavorable loans to keep their business running. This would be a massive relief for many small businesses that have been struggling to stay open during the pandemic. And although many of them are busy again, they are now facing serious problems with inflation. "All of those costs have skyrocketed. So, what you may have seen happening in 2019 as a really great banner night is now barely making ends meet," said Polmar. Dwayne Thomas, the president of the Live Events Coalition, commented on the bill, saying: "We're just in debt up to the hilt trying to stay open and relevant as now we're going back to work. We're going back to work amid a worker shortage, amid all kinds of supply chain issues, and we're going back to work quite quickly." He also said that the $13 billion would be allocated to different businesses and divided into three rounds. The first round of relief will go to those who lost 80% or more of their income within the past two years.
According to the most recent data from the Bureau of Labor Statistics, February 2022 saw significant job growth.
By Vladana Donevski
·
March 10,2022
Despite some progress over the years, the gender gap persists in finance programs at top business schools.
By Julija A.
·
February 08,2022
---
Leave your comment
Your email address will not be published.