Toyota and Volvo Invest Millions in AI Startup UVeye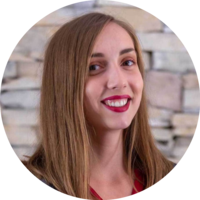 UVeye, an Israeli startup that combines AI, machine learning, and computer vision to detect physical and mechanical flaws in vehicles, has raised $31 million in series B funding led by Toyota, Volvo, and W.R. Berkley Corp.
The Tel-Aviv based company developed a technology for scanning vehicles to instantly identify anomalies, attracting the attention of carmakers and insurance companies alike and raising $31 million in the latest series B funding round, closed today.
The startup, which was founded in 2016, assesses damage and abnormalities by taking images of the vehicle while it moves through a scanner. Those images are then analyzed using computer vision and AI to generate a prompt report.
"We're able to find everything from a really small scratch, as small as 2 millimeters, to then understanding the gaps, or in case of collision to understand exactly what parts were damaged," Amir Hever, the company founder and CEO, said to Forbes.
The drive-through inspection system can be applied anywhere along an assembly line to discover potential flaws in the production process, or at the end of the line for a final inspection before the vehicle leaves the factory.
Another application of this vehicle inspection technology is in rental car lots and car dealerships. Insurance companies use it there to discover mechanical damages to their fleet.
"Our customers can use the whole solution together or each can be used standalone," Hever explains. In fact, each of the key investors in the Israeli startup has its own plan for implementing the technology.
Toyota Tsusho, a member of the Toyota Group that provides a number of car-related services such as exporting, intends to use UVeye solution to "support distribution to used-car centers and throughout the company's footprint within the Japanese auto market," according to a news release.
Volvo, on the other hand, wants to deploy the flaw-detecting scanner in its factories, dealerships, and on its aftermarket products.
"Premium quality standards are at the core of the Volvo brand, and we are intrigued by the possibilities that UVeye's technology offers," said Zaki Fasihuddin, CEO of the Volvo Cars Tech Fund. "This type of advanced scanning technology could allow us to take the next step in quality."
W.R. Berkley, the insurer who previously participated in the in series A round of funding, sees a broader application of UVeye technology in the insurance industry.
"When we made our initial investment in UVeye two years ago, we believed its system could have game-changing impact within security and inspection applications globally, and today's announcement validates that early hypothesis," said Mike Nannizzi, director of Fintech investments from W. R. Berkley.
Hever said other industries are showing interest in his scanning technology, which aims to replace the outdated analog way of inspecting vehicles.
"We get a lot of inquiries for aviation, trains, ships," he said, "but we're focusing on the car industry because we understand there are a lot of opportunities for us."
According to CrunchBase, UVeye has raised $35 million in two funding rounds.
About the author
Ivana V.
Ivana is a staff writer at SmallBizGenius. Her interests during office hours include writing about small businesses, start-ups, and retail. When the weekend comes, you can find her hiking in nature, hanging off of a cliff or dancing salsa.
More from news
The US drive-thru restaurant franchise Checkers & Rally's closed a multimillion-dollar deal with Israeli startup Hi Auto and purchased its AI-based speech recognition software. The restaurant chain announced that it was implementing the technology in all the company-operated stores and most of the franchised locations. Hi Auto's technology will enable Checkers & Rally's customers to place their orders through an automated speech recognition system that reportedly has a 95% accuracy rate. The system is capable of recording changes in the order during conversations with customers and understands complex menus and even half-sentences. In short, the solution acts as the perfect employee who does not grow weary, never misses a day of work, is always polite, and never forgets to suggest upsells. The system helps solve the labor shortage problem in the US restaurant industry, which loses hundreds of thousands of employees each month. When compared to human employees, the software is able to take orders faster and handle more customers simultaneously without any errors. The move is seen as a strategic one by Checkers & Rally's, which has been struggling in recent years to keep up with the likes of major chains such as Wendy's, Burger King, and Jack in the Box. Along with investing in restaurant POS systems that streamline order management, Checkers & Rally's has also been upgrading its mobile app. The goal is to make it easier for customers to order and pay ahead without having to wait in line for the cash register. The deal is also a major achievement for Hi Auto, which was founded in 2019 by Zohar Zisapel and has raised $8 million to date. The company will now be able to scale its operations and widen its presence in the US market with one of the biggest fast-food companies as its client.
By Julija A.
·
March 18,2022
Pony.ai, a US- and China-based autonomous driving tech-startup company, reported on March 7, 2022, that its valuation had peaked at $8.5 billion.
By Julija A.
·
March 14,2022
On January 25th, New York and Tokyo-based startup Bokksu announced its Series A funding round raised $22 million.
By Julija A.
·
February 07,2022
---
Leave your comment
Your email address will not be published.