Toyota and Volvo Invest Millions in AI Startup UVeye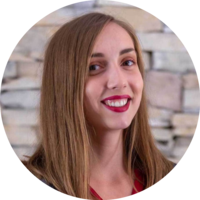 UVeye, an Israeli startup that combines AI, machine learning, and computer vision to detect physical and mechanical flaws in vehicles, has raised $31 million in series B funding led by Toyota, Volvo, and W.R. Berkley Corp.
The Tel-Aviv based company developed a technology for scanning vehicles to instantly identify anomalies, attracting the attention of carmakers and insurance companies alike and raising $31 million in the latest series B funding round, closed today.
The startup, which was founded in 2016, assesses damage and abnormalities by taking images of the vehicle while it moves through a scanner. Those images are then analyzed using computer vision and AI to generate a prompt report.
"We're able to find everything from a really small scratch, as small as 2 millimeters, to then understanding the gaps, or in case of collision to understand exactly what parts were damaged," Amir Hever, the company founder and CEO, said to Forbes.
The drive-through inspection system can be applied anywhere along an assembly line to discover potential flaws in the production process, or at the end of the line for a final inspection before the vehicle leaves the factory.
Another application of this vehicle inspection technology is in rental car lots and car dealerships. Insurance companies use it there to discover mechanical damages to their fleet.
"Our customers can use the whole solution together or each can be used standalone," Hever explains. In fact, each of the key investors in the Israeli startup has its own plan for implementing the technology.
Toyota Tsusho, a member of the Toyota Group that provides a number of car-related services such as exporting, intends to use UVeye solution to "support distribution to used-car centers and throughout the company's footprint within the Japanese auto market," according to a news release.
Volvo, on the other hand, wants to deploy the flaw-detecting scanner in its factories, dealerships, and on its aftermarket products.
"Premium quality standards are at the core of the Volvo brand, and we are intrigued by the possibilities that UVeye's technology offers," said Zaki Fasihuddin, CEO of the Volvo Cars Tech Fund. "This type of advanced scanning technology could allow us to take the next step in quality."
W.R. Berkley, the insurer who previously participated in the in series A round of funding, sees a broader application of UVeye technology in the insurance industry.
"When we made our initial investment in UVeye two years ago, we believed its system could have game-changing impact within security and inspection applications globally, and today's announcement validates that early hypothesis," said Mike Nannizzi, director of Fintech investments from W. R. Berkley.
Hever said other industries are showing interest in his scanning technology, which aims to replace the outdated analog way of inspecting vehicles.
"We get a lot of inquiries for aviation, trains, ships," he said, "but we're focusing on the car industry because we understand there are a lot of opportunities for us."
According to CrunchBase, UVeye has raised $35 million in two funding rounds.
About the author
Ivana V.
Ivana is a staff writer at SmallBizGenius. Her interests during office hours include writing about small businesses, start-ups, and retail. When the weekend comes, you can find her hiking in nature, hanging off of a cliff or dancing salsa.
More News
A 2019 Women in Technology Leadership Report, recently published by the Silicon Valley Bank, shows that women are still under-represented in tech.The sixth annual report on the state of gender (in)equality in the world of startups, based on the answers provided by 1,377 tech and healthcare founders and executives primarily from the U.S., the UK, China, and Canada, shows that the tech world is still dominated by men, even though the number of women in executive positions and boards of directors has slightly increased in the last few years."Our report shows evidence that more women are joining startup boards and fillingexecutive roles than in the recent past. As we see it, we are moving in the right direction and need to seize the opportunity to expand inclusion of women — and other underrepresented individuals — across the startup ecosystem," said Greg Becker, the CEO of Silicon Valley Bank.China leads the way to gender equalityThe combined results reveal that only 56% of startups have at least one woman in an executive position, and only 40% have at least one woman on the board of directors. However, when we break that information down to individual countries, we see that China is the most progressive with 70% of Chinese startups employing at least one woman in an executive role and 50% of newly established tech and healthcare companies from China having at least one woman on the board of directors.The U.S. is on the other end of the spectrum, however. There's at least one woman serving as an executive in just 53% of U.S. startups. And the situation is even worse when it comes to boards of directors—only 37% of startups from the U.S. have at least one female member.Lack of female founders leads to fewer women in leadership rolesAnalyzing the gender structure of startup founders, the Silicon Valley Bank uncovered some disappointing results. The percentage of startups with at least one female founder in all four countries was just 28. And the report reveals a strong correlation between female founders and the roles women in leadership positions serve. In companies with at least one woman on the founding team, women are more likely to act in the capacity of the CEO or COO, whereas in startups set up by men, women usually fill the role of the Head of HR or Chief Marketing Officer.And the numbers are harsh—just 5% of startups founded by men have a female CEO, whereas 63% have a woman as HR Chief.Plans to increase the number of women in leadership rolesAccording to the report, six in 10 startups have programs in place designed to increase the number of women in leadership positions, irrespective of the gender of the founding team.The most popular program, offered by 55% of surveyed startups is creating a flexible working environment which allows women to reach their professional goals while still being able to dedicate time to the needs of their families. Other leading programs include recruiting/interview techniques, deployed by 37% of respondents, and leadership development that 34% of surveyed startups rely on. For more information, consult the full Women in Technology Leadership Report here.
By Ivana V.
·
February 28,2022
Billionaire visionary Elon Musk unveiled plans for his brain control interface startup yesterday, during a live presentation.The company, Neuralink, founded in 2017, and its main goal is to control brain interfaces and essentially alleviate the risks of AI while enhancing its potential. The startup also aims at developing pain relievers for medical conditions like epilepsy."Developing ultra-high bandwidth brain-machine interfaces to connect humans and computers" is the only formal description Neuralink provided on their website. The "brain-on-a-chip" technology has been in the research phase since 2017. According to the New York Times, Musk has invested $100 million in his ambitious startup, which seems to be aiming well beyond its initial goal.Musk hopes that the brain-computer startup will help humans to communicate with AI on a mental level, avoiding the need to translate our thoughts into language and input them via keyboard. Simply put, Neuralink's goal is to be able to talk with a computer without having to move a finger. Even though Musk has been quite secretive about the project, ever since its initial launch, he has shared thoughts on the progress made:"A monkey has been able to control the computer with his brain," he said in his recent startup presentation live stream. The CEO of Tesla added that he hopes to "help secure humanity's future as a civilization relative to AI".This new technology could also benefit animals, as it could potentially eliminate the need for animal testing in laboratories.Elon Musk believes that the technology could eventually assist with cognitive problems involving speech and sight. "In about four years time," the billionaire says, "we are aiming to bring something to the market that helps with certain brain injuries (stroke, cancer lesion, congenital)."Such a step will undoubtedly present huge evolutionary progress. It will certainly be one small step for man and one giant leap for mankind. Whether the dream becomes a reality – only time will tell.
By Ivana V.
·
July 17,2019
RoadBotics, a tech startup that focuses on standardizing road assessment by using computer vision AI, has raised $7.5 million in Series A round of funding led by Radical Ventures.According to Crunchbase data, the Pittsburgh-based artificial intelligence startup closed this early stage fundraising series today, with capital investments by Radical Ventures, Hyperplane Venture Capital and Wharton Alumni Angels.Founded in late 2016 by a team of Carnegie Mellon robotics researchers, RoadBotics aims at revolutionizing the way governments and engineering firms maintain paved roads by simplifying the data collection process and applying machine learning algorithms (AI) to automate the road rating process.During the two and a half years the infrastructure tech company has been around, it has served 150 customers in 23 U.S. states and 11 countries. With a fresh infusion of funds, Mark DeSantis, the company CEO and one of its co-founders, is confident RoadBotics will spread out in the future."This fresh capital, together with Radical Venture's vast network and AI domain expertise, will enable us to grow even faster, and ultimately to extend our reach into other vertical markets," said DeSantis said to PR Newswire."No one understands the impact deep learning is and will have on the management of large-scale public infrastructure like the Radical team who previously built their own deep learning company. They share our vision of AI helping to create a safer, better future," he added.Radical Ventures is a Canadian venture capital company that mainly invests in tech firms and entrepreneurs who are developing deep tech with the goal of disrupting massive industries. It launched a $350 million AI fund in May."We're excited to be part of the RoadBotics journey," said Jordan Jacobs, co-founder and Managing Partner of the fund. "Maintaining roads has an enormous financial cost – hundreds of billions of dollars globally each year, mostly borne by governments and thus taxpayers. Assessing roads has been done the same way for thousands of years – people riding around and subjectively determining what to fix and when. It's a broken system."Jacobs believes that RoadBotic's simple-to-use computer vision system has the potential to cut costs, reduce vehicle damage, and ultimately save lives thanks to its objective assessments of the state of paved roads. "RoadBotics is a perfect example of Artifical Intelligence fixing an enormous global problem," he added.Christoph Mertz, Chief Scientist at RoadBotics, got the idea to start the company while working as a researcher at the Carnegie Mellon University Navigation Laboratory— an early hub for the application of machine vision to the autonomous navigation. "I thought we could use this tech to assess the roads on which our autonomous vehicles drive," Mertz. Soon after setting up RoadBotics, he co-founded the company with Benjamin Schmidt, Courtney Ehrlichman, and Mark DeSantis.
By Ivana V.
·
July 17,2019
---
Leave your comment
Your email address will not be published.