Top 3 Small-Business Trends That Will Stick With Us in 2022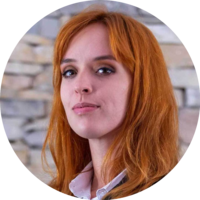 When the COVID-19 pandemic started, few could predict how devastating and long-lasting its effects would be, especially on small businesses and entrepreneurs.
Today, almost two full years into the pandemic, many companies have changed the way they operate to stay competitive and reach more customers. According to Statista's survey from January 2022, 22.1% of surveyed small business owners in the U.S. claimed that the pandemic had a substantial adverse effect on their business, while only 1.8% noticed significant benefits.
With that in mind, let's talk about some small business trends that the COVID-19 outbreak spearheaded that will almost certainly continue in 2022.
Using Social Platforms
Based on an analysis of digital trends by Hootsuite and We Are Social, there were over 4.62 billion social media users worldwide in January 2022. This makes for around 58% of the total world population and shows how crucial social media tools are for managing any business. Since the start of the pandemic, many small businesses had to temporarily close their doors due to lockdown protocols, and they had to come up with new ways for approaching customers.
The findings from a survey conducted by GWI in mid-2020 show that 47% of all internet users use social media to search for new brands.
Going Virtual
During the pandemic, most small businesses that offer professional services had difficulty fulfilling social-distancing requirements. As they had to continue their day-to-day operations and keep their businesses in the black, most of them had to go virtual to stay afloat.
According to TD Bank, during 2020, a quarter of small business owners who changed things about their operations embraced virtual solutions, such as video conferencing appointments.
Switching to Online Sales
The lockdown and multiple public health guidelines greatly affected all brick-and-mortar shops and small businesses that conducted their sales mostly in person prior to the pandemic. As they searched for alternatives, most of them decided to start accepting online payments and move their sales online.
A 2021 study by a digital optimization company called Amplitude shows that online shopping experienced its peak and rose by 47% during the first months of the pandemic. Justin Bauer, senior vice president of product at Amplitude, commented on these findings, saying: "It's no longer eCommerce. It is commerce. It is all about that digital experience."
Although it's too early to tell how long this focus on the virtual sphere will stick around, these trends will undoubtedly continue throughout 2022. Therefore, as a small business owner, it's essential to adapt and embrace them sooner rather than later.
About the author

Julija A.
Julia A. is a writer at SmallBizGenius.net. With experience in both finance and marketing industries, she enjoys staying up to date with the current economic affairs and writing opinion pieces on the state of small businesses in America. As an avid reader, she spends most of her time poring over history books, fantasy novels, and old classics. Tech, finance, and marketing are her passions, and she's a frequent contributor at various small business blogs.
More News
The US government plans to allocate $10 billion to help small businesses in underserved communities and initiate a wider economic recovery from the pandemic.
By Julija A.
·
March 01,2022
From January 1, all freelancers, independent contractors, and small business owners will have to follow a new tax rule.
By Julija A.
·
March 14,2022
It's a tradition started by American Express in 2010, right after the Great Recession, to support small businesses and motivate customers to shop with their locals.
By Julija A.
·
January 20,2022
---
Leave your comment
Your email address will not be published.