Tickmark Launches New Cloud-Based Accounting Software Services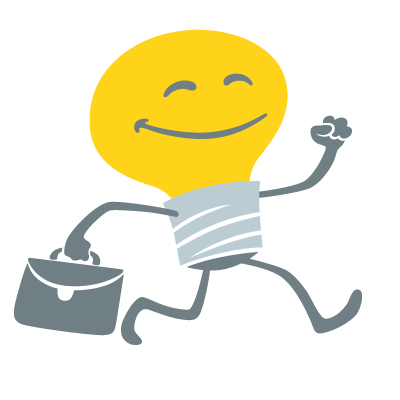 On April 23, Tickmark, a Virginia-based software provider, launched a completely cloud-based solution for accounting and bookkeeping services for small and medium-sized businesses.
Tickmark's new cloud-based solution uses Azure/AWS technologies to provide even better bookkeeping and accounting service to small and medium-sized companies. The company's spokesperson said the new software product is more reliable, faster, and more customizable, so it can fit the needs of any business. The company's main goal is to provide smooth virtual bookkeeping and accounting, enabling clients to complete complicated accounting tasks quickly and then focus on their business goals.
"Our end-to-end virtual accounting and bookkeeping services aim to replace all traditional forms of paper-based bookkeeping by transferring all functions into cloud-based systems. This will provide a high-level scalable, reliable, and accessible platform for our clients," Tickmark's spokesperson said.
The company's team of experienced bookkeepers and accountants worked on designing this accounting software solution. It's a step further in helping companies move from traditional paper bookkeeping to a cloud-based service that allows businesses to stay compliant and makes their accounting and payroll easier.
"We help companies master compliances, finances and understand the challenges of managing the finances. Ours is a global shared service powered by unmatched technology that provides fast and accurate results. We will give you several different options of accounting software as that will help you choose the right one that matches your business needs," the company's spokesperson said.
In order to protect clients' sensitive business information, the company guarantees a completely safe and secure cloud-based environment. In addition, Tickmark's goal is to offer a fully customizable software solution for all business types and sizes, making it more affordable and easier to implement in anyone's business strategies.
"It is our mission to make online accounting more affordable. Cloud-based technology has enabled us to provide seamless end-to-end services that cater to all business needs," the spokesperson said. "Companies will not have to hire, train or maintain in-house accountants, and it will help them save tons of money as virtual bookkeeping services offered by our company are affordable."
More News
Mortgage rates fell for a second straight week amid broader signs of an economic recovery. The benchmark's 30-year home-loan rate dropped to 3.04% last week, down nine basis points from the week before. These are the first declines in rates in over two months.In recent years, mortgage rates have been at historically low levels. However, they were pushed higher by an increase in demand and a low supply of homes on the market. This trend was fuelled by the Covid-19 pandemic, which led to an increase in the number of people unwilling to sell properties in these unprecedented times. This situation caused the prices of the available properties to skyrocket, leading to bidding wars and people having to spend more than they originally planned.Real estate agents have had their hands full with these bidding wars. However, finding new real estate leads is getting easier, and establishing a proper relationship with customers instead of blindly running around trying to make a sale is possible thanks to the number of new home listings, which is steadily going up."This won't solve the inventory crunch overnight, but it's a big step in the right direction, and one we're likely to see more of in the weeks ahead as we approach the best time of the year to sell a home," said chief economist at Realtor.com, Danielle Hale.The drop in rates comes amid other economic improvements, including better jobless claims as well as better manufacturing and sales numbers. As the pace of vaccinations continues to accelerate, restrictions are being lifted, and many states are opening up. The economy is steadily getting back on track, with more Americans willing to return to their daily activities and increase their spending.
The U.S. House of Representatives passed the Microloan Improvement Act to enhance access for small businesses to SBA loans and help them weather the economic fallout from the COVID-19 crisis. The act was passed by an overwhelming majority of 397 to 16.The bill was introduced by Congressmen Andy Kim and Tim Burchett and co-sponsored by two other lawmakers. It increases the number of nonprofit, community-based lenders that will get low-interest rate loans from the SBA and extend these in the form of lines of credit to small businesses with the maximum repayment term.Many small businesses don't have the credit history to meet the extensive requirements for SBA loans. This act gives businesses that weren't eligible for loans under SBA's rules the opportunity to receive the much-needed funds."We need to do everything we can to help our small businesses in this critical time," Congressman Kim said. For his part, Burchett exclaimed that he was "proud to be a part of this effort that will help aspiring small business owners and entrepreneurs chase down the American Dream."Congress established SBA's Microloan Program back in 1991 to provide the funds to underserved entrepreneurs through community-based lenders. It's now one of the best solutions to help small businesses avoid closures, along with crowdfunding platforms and other alternative routes that small businesses could take.Aside from the aforementioned bill, the House also passed the Microloan Transparency and Accountability Act, which is meant to deliver microloans to rural areas, offering a 5% technical assistance grant for institutions that work with small businesses. 25% of all loans must go to such companies for lenders to be eligible for this 5% grant. The SBA is also required to provide Congress with an annual Portfolio Risk Analysis of microloans to prevent fraud and government waste.
New York City investment manager, Gregory Blotnick, has been charged with embezzling more than $2.4 million from five different lenders through Payment Protection Program (PPP) loan applications.According to the Manhattan district attorney's office, Blotnick was charged with multiple counts of second-degree grand larceny and second-degree criminal possession of stolen property, as well as one count of first-degree scheme to defraud.The 33-year-old is being accused of repeatedly taking advantage of a system that was designed to help small businesses during the economic fallout from the Covid-19 pandemic. Over 3,000 small businesses ended up closing their doors due to their inability to raise funds through traditional means.Blotnick applied for five different PPP loans between April 2020 and August that year, lying in his applications about the number of employees working at his two companies - Brattle Street Capital LLC and BSC Management LLC. According to his applications, money was meant to cover payroll costs, but instead, it ended up in his personal trading accounts. Blotnick ultimately lost the money in the market.He applied for the first loan in April at Cross River Bank, asking for $491,100 to be used as payroll for Brattle Street Capital LLC's 25 employees. Blotnick wired half of the funds to one of his own Interactive Broker trading accounts. The other half was wired to an individual who used to be an investor at Blotnick's investment firm. Blotnick submitted the next set of applications for loans in May at TransPecos and Northeast Bank. He used the money in the same way - around $250.000 from each loan was moved to his personal accounts.Blotnick continued the same pattern in June, applying for loans at the American Express National Bank for 45 employees and in August at Ponce Bank for 16 employees, ultimately pocketing over $2.4 million.
---
Leave your comment
Your email address will not be published.