Tickmark Launches New Cloud-Based Accounting Software Services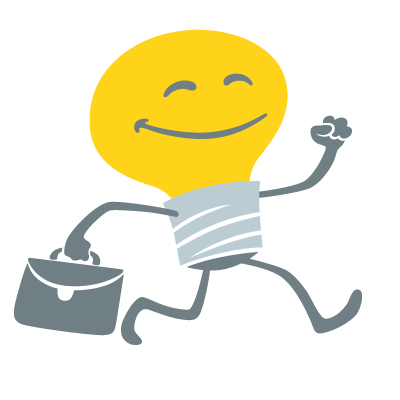 On April 23, Tickmark, a Virginia-based software provider, launched a completely cloud-based solution for accounting and bookkeeping services for small and medium-sized businesses.
Tickmark's new cloud-based solution uses Azure/AWS technologies to provide even better bookkeeping and accounting service to small and medium-sized companies. The company's spokesperson said the new software product is more reliable, faster, and more customizable, so it can fit the needs of any business. The company's main goal is to provide smooth virtual bookkeeping and accounting, enabling clients to complete complicated accounting tasks quickly and then focus on their business goals.
"Our end-to-end virtual accounting and bookkeeping services aim to replace all traditional forms of paper-based bookkeeping by transferring all functions into cloud-based systems. This will provide a high-level scalable, reliable, and accessible platform for our clients," Tickmark's spokesperson said.
The company's team of experienced bookkeepers and accountants worked on designing this accounting software solution. It's a step further in helping companies move from traditional paper bookkeeping to a cloud-based service that allows businesses to stay compliant and makes their accounting and payroll easier.
"We help companies master compliances, finances and understand the challenges of managing the finances. Ours is a global shared service powered by unmatched technology that provides fast and accurate results. We will give you several different options of accounting software as that will help you choose the right one that matches your business needs," the company's spokesperson said.
In order to protect clients' sensitive business information, the company guarantees a completely safe and secure cloud-based environment. In addition, Tickmark's goal is to offer a fully customizable software solution for all business types and sizes, making it more affordable and easier to implement in anyone's business strategies.
"It is our mission to make online accounting more affordable. Cloud-based technology has enabled us to provide seamless end-to-end services that cater to all business needs," the spokesperson said. "Companies will not have to hire, train or maintain in-house accountants, and it will help them save tons of money as virtual bookkeeping services offered by our company are affordable."
More from news
As people continue to feel the effects of the pandemic, many small business owners are struggling to keep their businesses afloat. The US Congress is considering House Bill 3807 to help small businesses with a $42 billion relief package. Erika Polmar, the Independent Restaurant Coalition executive director, said this bill would be a "lifeline" for around 2,700 independent restaurants in Oregon that applied for relief last year but never received it. House Bill 3807 now has to pass the US Senate, and we've yet to see how much relief small businesses will actually receive. If this bill passes, it will provide much-needed relief to small businesses across the country. As Polmar said: "The future of our industry, the 216,000 jobs that restaurants and bars provide Oregonians, are in jeopardy if we don't replenish this fund." If voted in, House Bill 3807 would help the Restaurant Revitalization Fund and support many other businesses impacted by the pandemic. With this bill, small business owners could apply for grants to cover expenses such as payroll, rent, and utilities, letting them avoid getting unfavorable loans to keep their business running. This would be a massive relief for many small businesses that have been struggling to stay open during the pandemic. And although many of them are busy again, they are now facing serious problems with inflation. "All of those costs have skyrocketed. So, what you may have seen happening in 2019 as a really great banner night is now barely making ends meet," said Polmar. Dwayne Thomas, the president of the Live Events Coalition, commented on the bill, saying: "We're just in debt up to the hilt trying to stay open and relevant as now we're going back to work. We're going back to work amid a worker shortage, amid all kinds of supply chain issues, and we're going back to work quite quickly." He also said that the $13 billion would be allocated to different businesses and divided into three rounds. The first round of relief will go to those who lost 80% or more of their income within the past two years.
According to the most recent data from the Bureau of Labor Statistics, February 2022 saw significant job growth.
By Vladana Donevski
·
March 10,2022
Despite some progress over the years, the gender gap persists in finance programs at top business schools.
By Julija A.
·
February 08,2022
---
Leave your comment
Your email address will not be published.