The States with the Highest Number of New Small Businesses Per Capita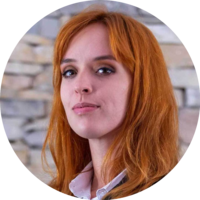 The latest business formation statistics compiled by the Census Bureau and covering the period between August 2020 and July 2021 suggest that the economic devastation brought on by the COVID-19 pandemic did little to dampen the American entrepreneurial spirit. On the contrary, these unprecedented times paved the way for a start-up boom in some states, reversing a decades-long decline in new businesses.
Of course, this apparent wave of innovation isn't affecting every corner of the country in the same way. Some states are doing better than others. Below is a list of five states with the highest number of new small businesses per capita.
Wyoming
With 30,280 new business applications or 52.11 per every 1,000 people, Wyoming tops the list. The state received 8,512 high-propensity business applications or 14.65 per 1,000 people, while businesses with planned wages accounted for a total of 2,274 applications (3.91 per 1,000 people).
These figures probably have a lot to do with the fact that Wyoming was ranked as the most tax-friendly state for businesses by 24/7 Wall St. in 2019. Out-of-state investors used tax preparation services to do the math and then flocked to Wyoming where they purchased a lot of property, especially since the start of the social distancing era.
Delaware
Dubbed as the "corporate heaven" for big corporations and small businesses that hope to minimize taxes and get access to an agreeable judicial system, it's no wonder Delaware is second on the list. The state saw 41,067 new business applications or 42.9 per 1,000 people, with high-propensity ones totaling 13,578 and those with planned wages adding up to 3,432.
A few reasons that explain why entrepreneurs are flocking to Delaware include the state's training program for unemployed job hunters during the pandemic, significant funds invested in small businesses and nonprofits, as well as a spike in investments in broadband infrastructure.
Georgia
Georgia's Governor Brian Kemp takes business very seriously. He decided to reopen his state in April of this year despite serious concerns from health officials and President Joe Biden about the impact of such a move during the pandemic. Nevertheless, Kemp was adamant about protecting small businesses and preserving Georgia's designation as the "Top State for Doing Business" for seven consecutive years.
Georgians submitted 338,858 new business applications (32.57 per 1,000 people). 99,512 (9.56 per 1,00 people) were high-propensity applicants, while 34,589 had planned wages. Knowing that 20% of small businesses fail within the first year, it wouldn't be surprising to see the numbers decline in 2022.
Florida
With a total of 624,894 new business applications (29.90 per 1,000 people), out of which 223,615 are high-propensity ones and 56,602 applicants had planned wages, Florida is next on the list. A total of 99.8% of all businesses in Florida are small businesses, which employ 41.6% of the workforce in the private sector.
Despite the high ranking, new businesses are struggling to survive amidst the growing number of COVID-19 cases throughout the state. Governor Ron DeSantis has discontinued most anti-COVID measures, including wearing masks, justifying his decision by pointing to the need to assist entrepreneurs. Given the growing uncertainty, this is probably a good time to find the right insurance providers.
Washington D.C.
The nation's capital saw an increase of 23% of new businesses between 2019 and 2021, with a total of 17,115 new applications (24.71 per 1,000 people). High-propensity applications have also surged 20%, totaling 5,048 (7.29 per 1,000 people), while applicants with planned wages numbered just over 1,700.
The record-high numbers make more sense when looking at the amount of money allocated for local businesses as part of the coronavirus relief package. $100 million were distributed to hotels, restaurants, retailers, and entertainment businesses, whereas $30 million were used to fund child care and outdoor dining infrastructure.
Bottom Line
The states that ranked high did so despite the havoc their hard-hit economies went through. The rise in new business applications can be explained through an ambitious entrepreneurial push to explore new opportunities and work through the hard times. Meanwhile, states are encouraging them with a serious influx in funds. The tide of new small businesses doesn't necessarily ensure long-term economic recovery, but even if a significant number fail, those that remain active will offer a crucial boost to a struggling economy.
About the author

Julija A.
Julia A. is a writer at SmallBizGenius.net. With experience in both finance and marketing industries, she enjoys staying up to date with the current economic affairs and writing opinion pieces on the state of small businesses in America. As an avid reader, she spends most of her time poring over history books, fantasy novels, and old classics. Tech, finance, and marketing are her passions, and she's a frequent contributor at various small business blogs.
More from news
With acquisition companies and venture capitalists sitting on a $900 billion cash pile, startups will have no issue raising exorbitant amounts of money in 2022.
By Damjan Jugovic Spajic
·
December 29,2021
Veho, a next-day package delivery startup, reached a $1 billion valuation.
By Julija A.
·
December 27,2021
Marketplacer, a tech platform that helps brands, retailers, and other businesses develop their marketplaces, has raised a new round of funding.
By Julija A.
·
December 13,2021
---
Leave your comment
Your email address will not be published.