The States with the Highest Number of New Small Businesses Per Capita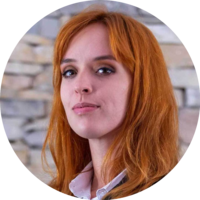 The latest business formation statistics compiled by the Census Bureau and covering the period between August 2020 and July 2021 suggest that the economic devastation brought on by the COVID-19 pandemic did little to dampen the American entrepreneurial spirit. On the contrary, these unprecedented times paved the way for a start-up boom in some states, reversing a decades-long decline in new businesses.
Of course, this apparent wave of innovation isn't affecting every corner of the country in the same way. Some states are doing better than others. Below is a list of five states with the highest number of new small businesses per capita.
Wyoming
With 30,280 new business applications or 52.11 per every 1,000 people, Wyoming tops the list. The state received 8,512 high-propensity business applications or 14.65 per 1,000 people, while businesses with planned wages accounted for a total of 2,274 applications (3.91 per 1,000 people).
These figures probably have a lot to do with the fact that Wyoming was ranked as the most tax-friendly state for businesses by 24/7 Wall St. in 2019. Out-of-state investors used tax preparation services to do the math and then flocked to Wyoming where they purchased a lot of property, especially since the start of the social distancing era.
Delaware
Dubbed as the "corporate heaven" for big corporations and small businesses that hope to minimize taxes and get access to an agreeable judicial system, it's no wonder Delaware is second on the list. The state saw 41,067 new business applications or 42.9 per 1,000 people, with high-propensity ones totaling 13,578 and those with planned wages adding up to 3,432.
A few reasons that explain why entrepreneurs are flocking to Delaware include the state's training program for unemployed job hunters during the pandemic, significant funds invested in small businesses and nonprofits, as well as a spike in investments in broadband infrastructure.
Georgia
Georgia's Governor Brian Kemp takes business very seriously. He decided to reopen his state in April of this year despite serious concerns from health officials and President Joe Biden about the impact of such a move during the pandemic. Nevertheless, Kemp was adamant about protecting small businesses and preserving Georgia's designation as the "Top State for Doing Business" for seven consecutive years.
Georgians submitted 338,858 new business applications (32.57 per 1,000 people). 99,512 (9.56 per 1,00 people) were high-propensity applicants, while 34,589 had planned wages. Knowing that 20% of small businesses fail within the first year, it wouldn't be surprising to see the numbers decline in 2022.
Florida
With a total of 624,894 new business applications (29.90 per 1,000 people), out of which 223,615 are high-propensity ones and 56,602 applicants had planned wages, Florida is next on the list. A total of 99.8% of all businesses in Florida are small businesses, which employ 41.6% of the workforce in the private sector.
Despite the high ranking, new businesses are struggling to survive amidst the growing number of COVID-19 cases throughout the state. Governor Ron DeSantis has discontinued most anti-COVID measures, including wearing masks, justifying his decision by pointing to the need to assist entrepreneurs. Given the growing uncertainty, this is probably a good time to find the right insurance providers.
Washington D.C.
The nation's capital saw an increase of 23% of new businesses between 2019 and 2021, with a total of 17,115 new applications (24.71 per 1,000 people). High-propensity applications have also surged 20%, totaling 5,048 (7.29 per 1,000 people), while applicants with planned wages numbered just over 1,700.
The record-high numbers make more sense when looking at the amount of money allocated for local businesses as part of the coronavirus relief package. $100 million were distributed to hotels, restaurants, retailers, and entertainment businesses, whereas $30 million were used to fund child care and outdoor dining infrastructure.
Bottom Line
The states that ranked high did so despite the havoc their hard-hit economies went through. The rise in new business applications can be explained through an ambitious entrepreneurial push to explore new opportunities and work through the hard times. Meanwhile, states are encouraging them with a serious influx in funds. The tide of new small businesses doesn't necessarily ensure long-term economic recovery, but even if a significant number fail, those that remain active will offer a crucial boost to a struggling economy.
About the author

Julija A.
Julia A. is a writer at SmallBizGenius.net. With experience in both finance and marketing industries, she enjoys staying up to date with the current economic affairs and writing opinion pieces on the state of small businesses in America. As an avid reader, she spends most of her time poring over history books, fantasy novels, and old classics. Tech, finance, and marketing are her passions, and she's a frequent contributor at various small business blogs.
More News
SoftBank Ventures Asia and Demi Lovato led the funding round on September 22 that helped proptech startup June Homes raise $50 million and emerge from stealth mode.
By Julija A.
·
September 24,2021
Silicon Valley startup, Gatik, secured $85 million in its latest funding round. The investment cycle was led by Koch Industries, and this cash infusion will play a vital role in the startup's expansion. The money will go towards expanding its operations, hiring new staff, and increasing its truck fleet. Since its founding in 2017, Gatik has raised $114.5 million. The startup already has well-developed robotic truck operations for hauling consumer goods and groceries for Walmart in Arkansas and Louisiana and Loblaw supermarkets in Toronto. The company suggested that it will be spreading its network to include Texas. Gautam Narang, CEO and co-founder of Gatik, says that the new financing enables better scaling for the company: "The way we look at the business, the technology, the companies we work with, we have all the key components in place." The funding will be giving this company "a runway of at least two and a half, three years," Narang added. Gatik's revenue is also on the rise, so it seems like there is no pressure on the team to pursue any alternative investment sources, bigger rounds, or to go public. "We have meaningful revenue coming in. Last year we did revenue in the millions, and this year, we are projecting to increase that by 400% year over year," Narang disclosed. Koch Disruptive Technologies - the venture branch of Koch Industries - was accompanied in the funding round by existing investors, such as Innovation Endeavors, FM Capital, Dynamo Ventures, and Intact Ventures. Trucking and delivery services, one of the fastest-developing areas of the autonomous driving industry, are on track to generate their highest revenue in the next couple of years. Gatik's delivery method relies on repetitive routes, and minimizing variables allows for its success. Other companies, such as TuSimple, that focus on longer routes, still have ways to go in terms of testing and further improvement. Since the company has already made some of its trucks in Arkansas fully driverless, Gatik plans to expand its fleet five times by 2023. "These are not one-off demos or one-time runs. We are doing these runs repeatedly on public roads," Narang said. "On the technology front, we are at a point where we have validated the technology in one market, and now the focus is to scale from here."
By Danica Jovic
·
September 03,2021
Payments startup Marqeta Inc. is eyeing a valuation of more than $12 billion in its US initial public offering, capitalizing on a surge in online shopping and food delivery payments processed through its platform during the coronavirus pandemic. The California-based company plans to sell approximately 45.4 million shares priced at $20 and $24 apiece, thus raising $1 billion at the top end of the range. Well known for enabling companies to issue debit and credit cards to their staff, Marqeta was launched with the aim to digitize commercial payment transactions between businesses and their clients via its open API. Headed by its founder and CEO, Jason Gardner, the payments startup previously announced that its revenue doubled to $290.3 million in 2020 as homebound customers made more online purchases. Marqeta's primary offerings include issuing physical, virtual, and tokenized cards, transaction processing, and applications for development, administration, anti-fraud, and chargebacks. Additionally, one of the startup's most popular features is the Just-In-Time (JIT) Funding functionality that overcomes the need to maintain sufficient balances for each cardholder transaction. Essentially, JIT Funding is a method of funding an account automatically - in real-time - during the transaction process. The company has been operational since 2010, and its growing list of customers now includes Uber, Square, Klarna, and DoorDash. It doubled its valuation to $4.3 billion in May 2020 when it raised $150 million in funding. With about 530.2 million Class A and Class B shares outstanding, Marqeta could be valued at over $12 billion this year. The paperwork for Marqeta's listing was confidentially submitted in February. The stock is expected to trade on the Nasdaq under the symbol MQ with JP Morgan Goldman Sachs as lead underwriters of the offering.
By Julija A.
·
June 07,2021
---
Leave your comment
Your email address will not be published.