The PPP Runs Out of Funds Four Weeks Before the Deadline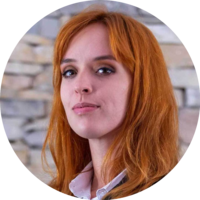 The Paycheck Protection Program, aimed at helping small businesses affected by the pandemic, ran out of funding May 4 - four weeks before its scheduled end. It is currently not accepting new applications as the $292 billion allocated for the last round of loans is soon to be depleted.
Some money remains for lenders to finish processing pending applications. Around $8 billion is set aside and still available for community financial institutions that lend to businesses run by women, minorities, and other underprivileged communities. For this fund, applications are still ongoing, and it will continue to accept applications until funds run out.
This new development came as a surprise to many lenders. They estimated that it would run out before the deadline; still, the exact moment coming so soon was unexpected.
"It is our understanding that lenders are now getting a message through the portal that loans cannot be originated," the National Association of Government Guaranteed Lenders alerted its members. "The PPP general fund is closed to new applications."
The latest government data states that the PPP program disbursed $780 billion in forgivable loans to businesses affected by the COVID-19 pandemic so far. In the early days of the pandemic, the number of active business owners plummeted by 22% over two months, from February to April 2020. Among these, African-American businesses suffered the biggest hit, experiencing a 41% drop.
The struggle was apparent in the number of applications for small business loans. Companies that offer loans for those with bad credit were especially popular, as well as alternative financing methods, such as crowdfunding.
However, it was precisely the Small Business Administration's loans that helped many businesses stay afloat in challenging times. This is the reason the program was renewed in December's relief bill. The new program accepted applications from applicants struggling to find funds elsewhere, such as minority or veteran-owned businesses.
The interest in these loans was considerable, so the application deadline was pushed forward to May. Unfortunately, the deadline push was not followed by a significant increase in available funds. It seems that the government is counting on pandemic restrictions easing as the vaccination rate grows and deems additional funding unnecessary for many small businesses.
Luckily for the business industries hit the hardest by the pandemic - restaurants and live events - help is still underway, as the government's recent efforts suggest. The SBA program is offering $28.6 billion in grants to food-oriented businesses, and the application process began on May 1. The first three weeks will be focused on approving applications from enterprises owned by priority groups, and the SBA promises to respond to individuals applying for a grant within 14 days.
Patrick Kelley from the SBA's Capital Access office said in a webinar last week that the amount of money Congress set aside for this purpose is likely not going to be enough when the demands coming from this industry are considered.
A similar request came in from another sector - entertainment. This industry - music club operators, theater owners, and others in the live-event business - was also heavily hit by the pandemic. A program named the Shuttered Venue Operators Grant program, started on May 2 and will disburse $16 billion in grants to shuttered venues. Approximately 15,000 people applied since the opening of the fund.
About the author

Julija A.
Julia A. is a writer at SmallBizGenius.net. With experience in both finance and marketing industries, she enjoys staying up to date with the current economic affairs and writing opinion pieces on the state of small businesses in America. As an avid reader, she spends most of her time poring over history books, fantasy novels, and old classics. Tech, finance, and marketing are her passions, and she's a frequent contributor at various small business blogs.
More from news
For two years, eCommerce sales in the US have been flourishing, as people stayed home to avoid crowded areas.
By Danica Jovic
·
March 24,2022
Let's talk about some small business trends that the COVID-19 outbreak spearheaded that will almost certainly continue in 2022.
By Julija A.
·
March 14,2022
The US government plans to allocate $10 billion to help small businesses in underserved communities and initiate a wider economic recovery from the pandemic.
By Julija A.
·
March 01,2022
---
Leave your comment
Your email address will not be published.